Features
2023 TV Preview: New and Returning Shows to Watch
Star Wars, Marvel, and some cannibalistic teens are just a few things to look for in the 2023 TV season.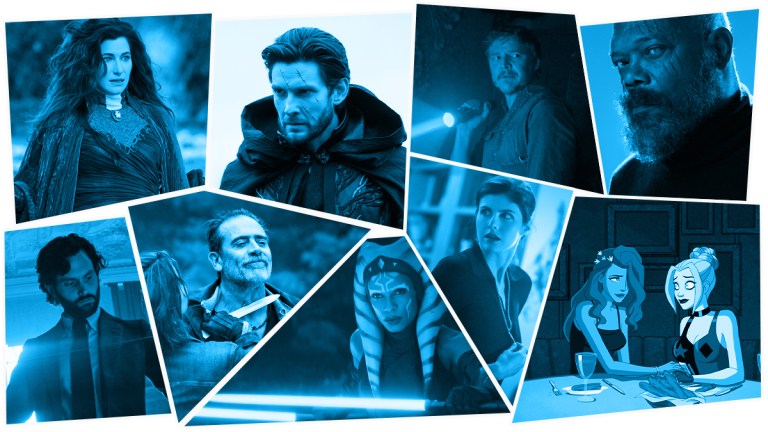 With the new year upon us, it's time to look ahead at the bounty of television offerings that are set to grace our screens this year. While this list is nowhere near exhaustive of every single series that could capture your heart and attention in 2023, we did our best to include as many notable series as we could.
2023 is going to be another big year for TV with Marvel and Star Wars projects aplenty. From the return of Loki, What If?, and The Mandalorian to new series like Echo, Secret Invasion, and Ahsoka, Disney+ is likely going to continue its reign of popularity.
We also have the long-awaited return of Teen Wolf (in movie form) on Paramount+, HBO's The Last of Us adaptation, Henry Cavill's final season as Geralt of Rivia in The Witcher, and so much more to look forward to. Read on to see what new and returning series will be worth tuning into this year.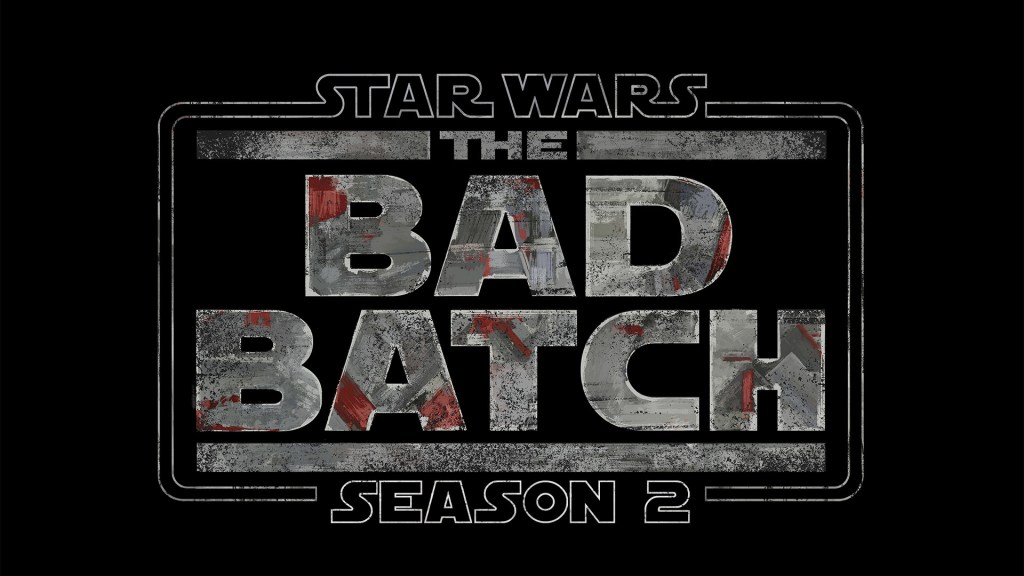 Star Wars: The Bad Batch Season 2
Release date: Jan. 4
The crew of Clone Force 99 are back and ready to make a new life for themselves after the fall of Kamino. These former clone troopers-turned-mercenaries will have to navigate the galaxy as the Empire grows in power and the Republic as they knew it ceases to exist. They'll have to decide between laying low and using their skills to make a difference. As they try to find their place in the galaxy, who knows what new or familiar characters will pop up this season…and if they'll be an ally or an enemy.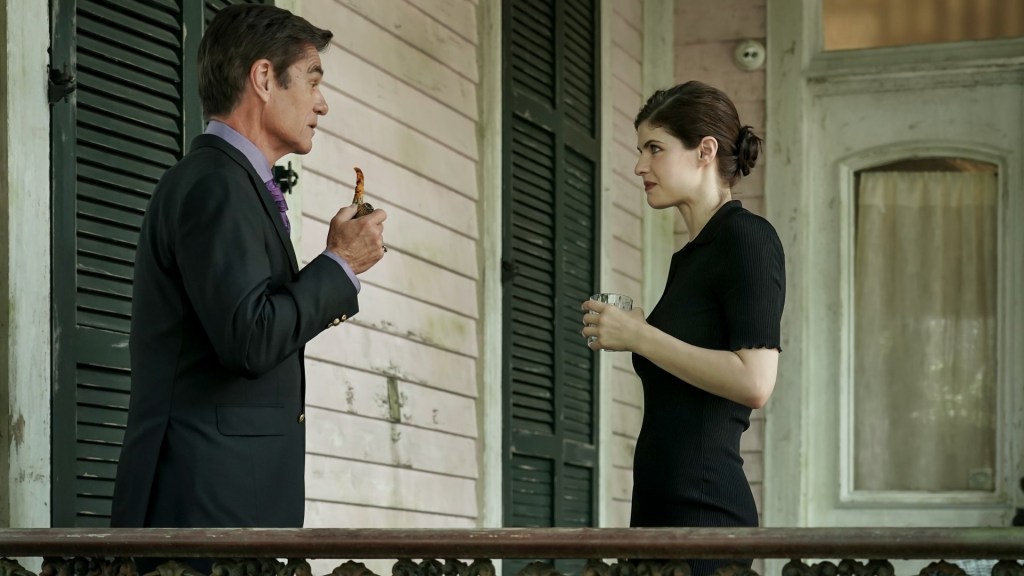 Mayfair Witches
Release date: Jan. 8
AMC's acquisition of spooky author Anne Rice's oeuvre has already borne beautiful gothic fruit with a pitch perfect adaptation of Interview with the Vampire in 2022. Mayfair Witches will be a test as to whether cable television can accommodate witches as well as vampires. Alexandria Daddario stars as Dr. Rowan Fielding, the unlikely heir to a family of magic-users in this take on Rice's trilogy of The Live of the Mayfair Witches.
Vikings: Valhalla Season 2
Release date: Jan. 12
Historical drama Vikings was one of the most beloved swords-and-shields TV epic of its time. It's only fitting then that after its six-season run on History Channel, Vikings entered into that same serene afterlife where all Norse warriors go: Valhalla. Now on Netflix, Vikings followup series Vikings: Valhalla follows a new generation of viking adventurers as they forge new territory and encounter new adversaries. Season 2 will pick up after the fall of Kattegat and will see the beginning of the end of the Viking Age.
The Last of Us
Release date: Jan. 15
Adapted from the video game of the same name, HBO's The Last of Us is set in a post-apocalyptic world where the cordyceps fungus has adapted to infect humans, creating ravenous zombies that want nothing more than to spread their infection through whatever means necessary. Pedro Pascal stars as Joel, a man tasked with bringing a young girl Ellie (Bella Ramsey) across the country, as her immunity to the infection could be the miracle humanity needs. The video game has arguably one of the most emotional storylines ever made, and I can't wait to see both the emotional beats and the horrors of the cordyceps infection brought to life by this cast.
Wolf Pack
Release date: Jan. 26
Teen Wolf creator Jeff Davis is back, bringing his latest supernatural series, Wolf Pack, to Paramount+. Even though Wolf Pack isn't a Teen Wolf spin-off, it seems like it will have a lot of the same elements that kept fans tuning in to Scott McCall (Tyler Posey) and his wolf pack every week. Based on the book series of the same name by Edo Van Belkom, Wolf Pack is set in California as teens Everett (Armani Jackson) and Blake (Bella Shepard) find themselves caught up in the supernatural aftermath of a deadly wildfire. The legendary Sarah Michelle Gellar also stars in the series as arson investigator Kristen Ramsey, a mysterious figure whose true role in the story has yet to be revealed.
Teen Wolf: The Movie
Release date: Jan. 26
Over five years after the series finale, the cast of MTV's Teen Wolf is heading back to Beacon Hills (minus Dylan O'Brien and Arden Cho), this time with a movie on Paramount+. When a deadly enemy from their past returns, Scott (Tyler Posey) and his pack team up once again to save their hometown. But not only has the Nogitsune somehow returned to wreak havoc, it turns out that their friend, Allison (Crystal Reed), has also come back from the dead. However, this isn't the same Allison that our heroes know and love, but instead a deadly hunter with seemingly no memory of the friends or loved ones she left behind. Even though Scott and the others are no longer teens, it doesn't seem like the supernatural fight will be any easier this time around.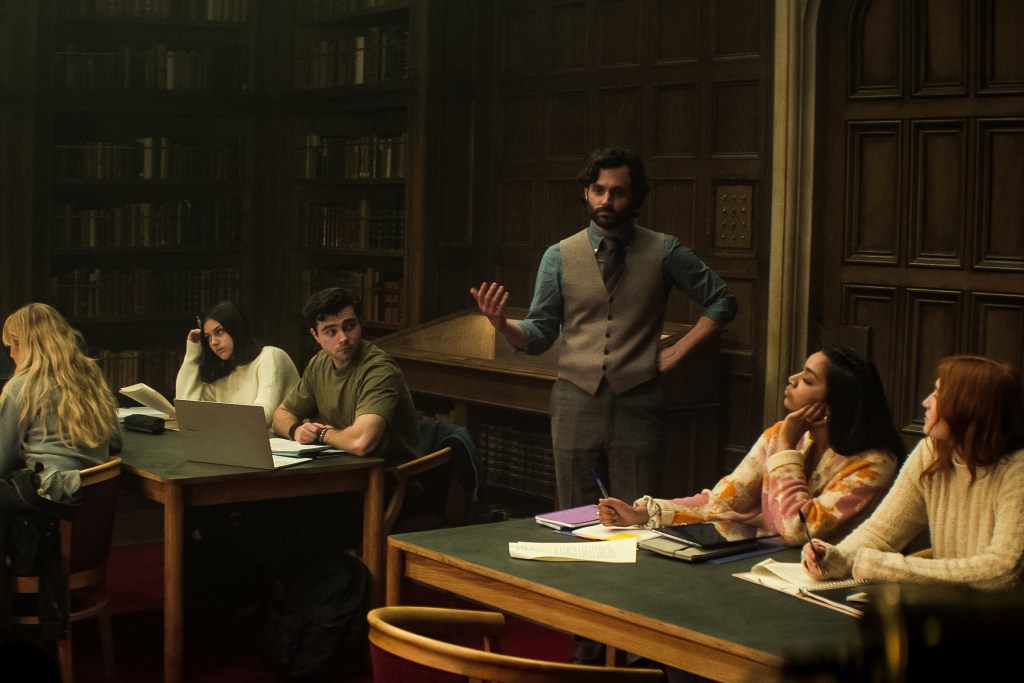 You Season 4
Release date: Part 1 Feb. 9, Part 2 March 9
After faking his death and leaving Love (Victoria Pedretti), his son Henry, and California behind, the murderous Joe Goldberg (Penn Badgley) is ready for a fresh start across the pond. Season 4 of Netflix's hit drama You is set to follow Joe as he tries to move on from his past and make a new life for himself in London as Professor Jonathan Moore. With a new setting and characters to potentially set Joe off, it will be interesting to see how long Joe can go before falling back on his old patterns of stalking, killing, keeping people in glass cages, increasingly unhinged inner dialogue, and just generally messy behavior.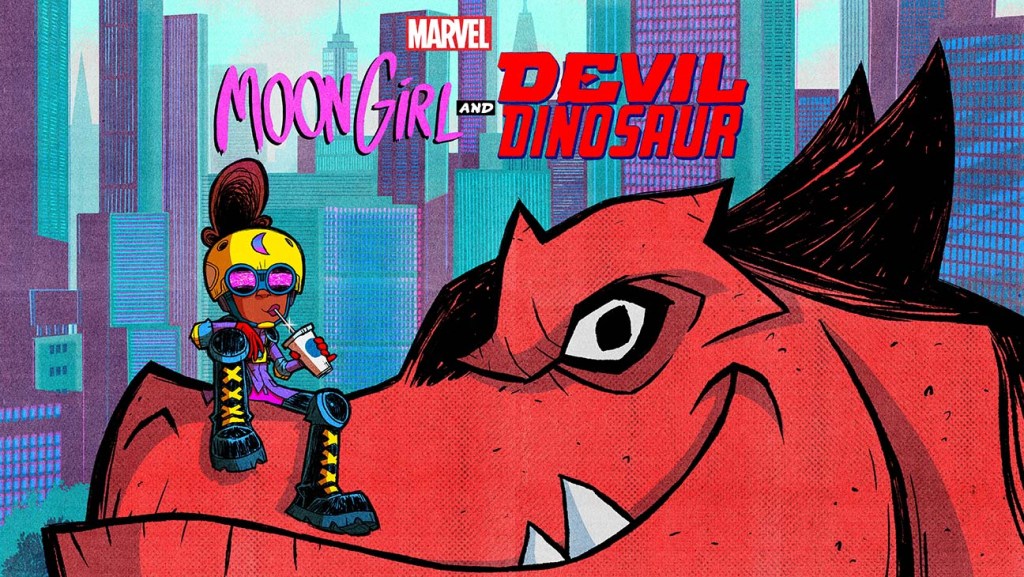 Marvel's Moon Girl and Devil Dinosaur
Release date: Feb. 10
Anyone who has played the mobile game Marvel Snap could tell you that Moon Girl and Devil Dinosaur make for a very complementary pair. Now Marvel fans will get to see that dynamic play out on television in this Disney Channel series starring the relatively obscure comic duo. After 13-year-old super genius Lunela Lafayette accidentally brings a 10-ton Tyrannosaurus rex into present day New York City, she teams up with her new friend to keep the neighborhood safe.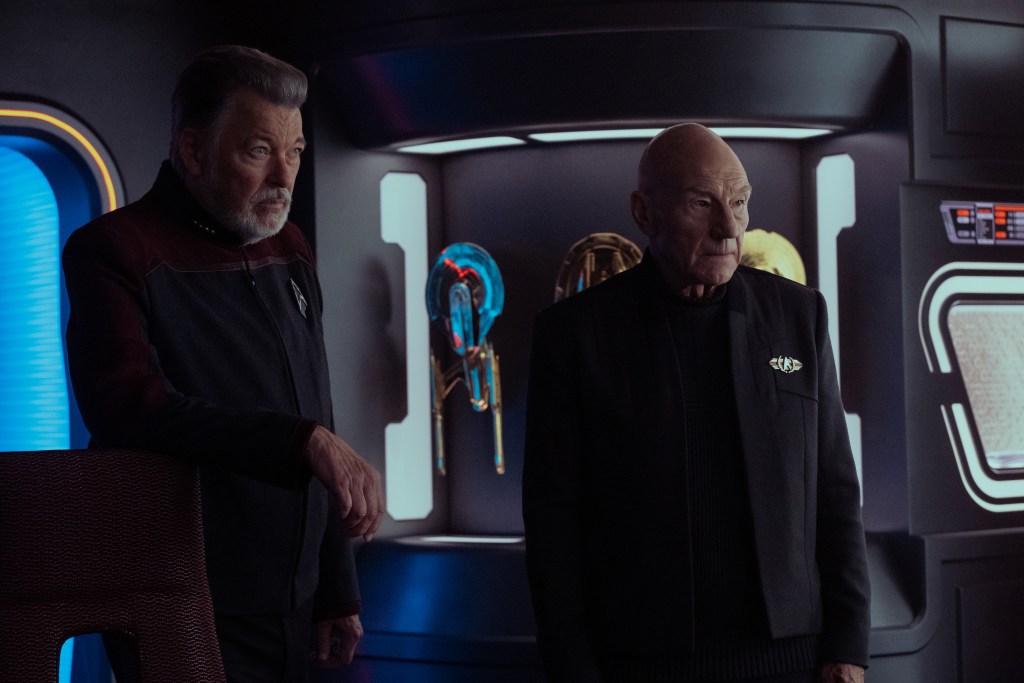 Star Trek: Picard Season 3
Release date: Feb. 16
Star Trek: Strange New Worlds helped breath some new life into TV's premier sci-fi franchise in 2022. Now Anson Mount's Captain Christopher Pike is handing the reins back to Patrick Stewart's Jean-Luc Picard to keep the Star Trek good times rolling in 2023. Though the first two seasons of Star Trek: Picard received mixed reviews, the third and final season has a secret weapon: more The Next Generation era cameos and castings than you could ever conceive of. That's right: it's Riker time.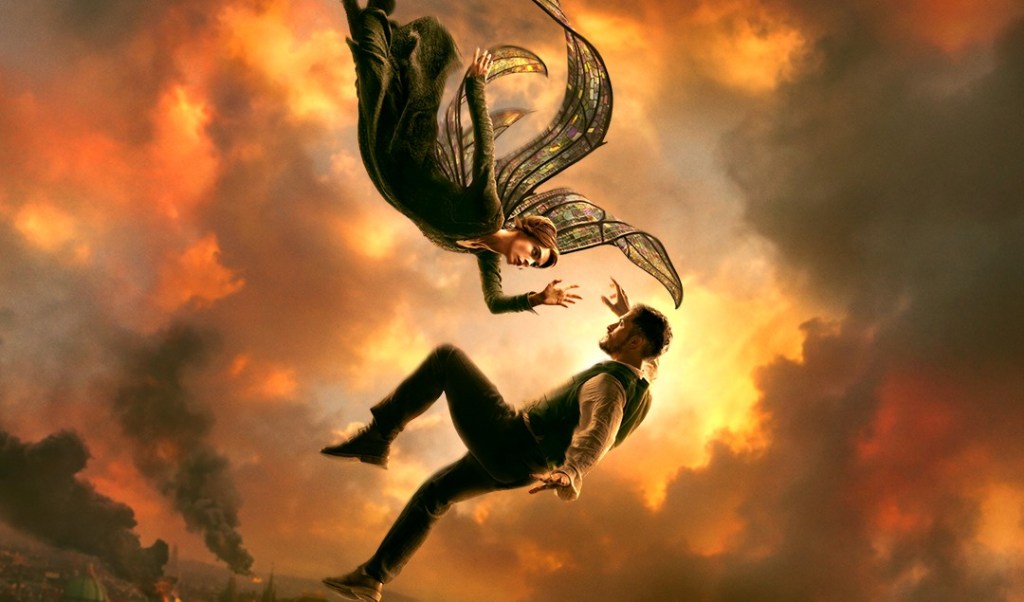 Carnival Row Season 2
Release date: Feb. 17
One would be forgiven for forgetting about Carnival Row entirely. The first season of this neo-noir fantasy series premiered all the way back in August of 2019. The show is was set in an alternate universe resembling the Victorian era where the human citizens of The Burgue clash with an underclass of mythical creature refugees. Prime Video certainly took its sweet time in renewing the show but it will indeed be returning for a second and final season. Orlando Bloom and Cara Delevingne resume their roles as human Inspector Rycroft Philostrate and fae Vignette Stonemoss, respectively.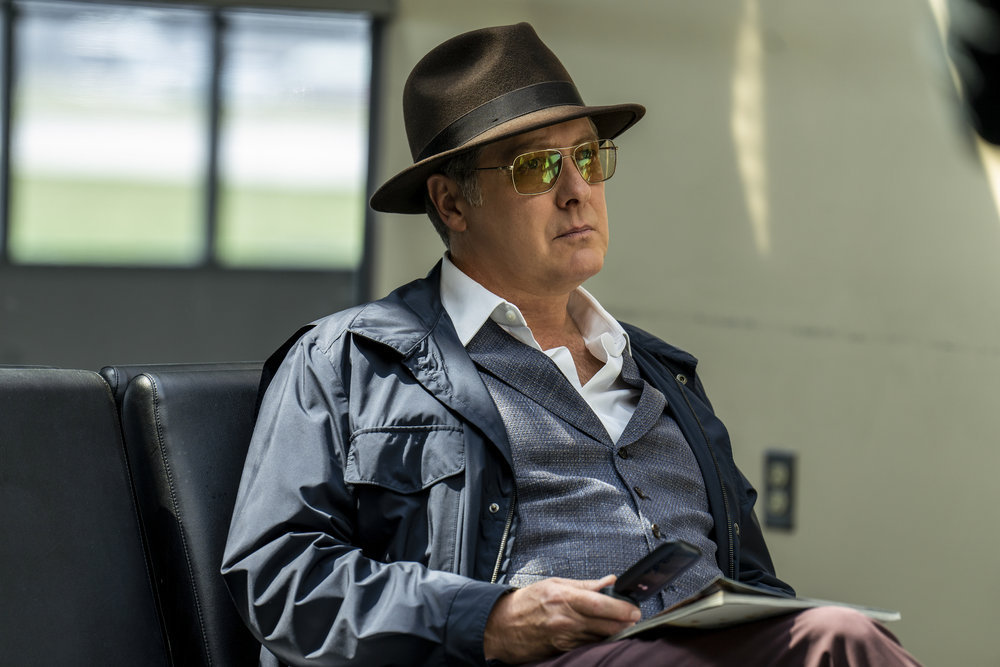 The Blacklist Season 10
Release date: Feb. 26
10 years in and the story of Raymond "Red" Reddington's (James Spader) blacklist of criminals and ne'er-do-wells isn't slowing down. In the season 9 finale of NBC's long-running procedural, Red finally confronted a Blacklist big fish in the form of Marvin Gerard (Fisher Stevens). Now, in the show's 10th season, a blast from the past will turn up to possibly jumpstart Red's endgame.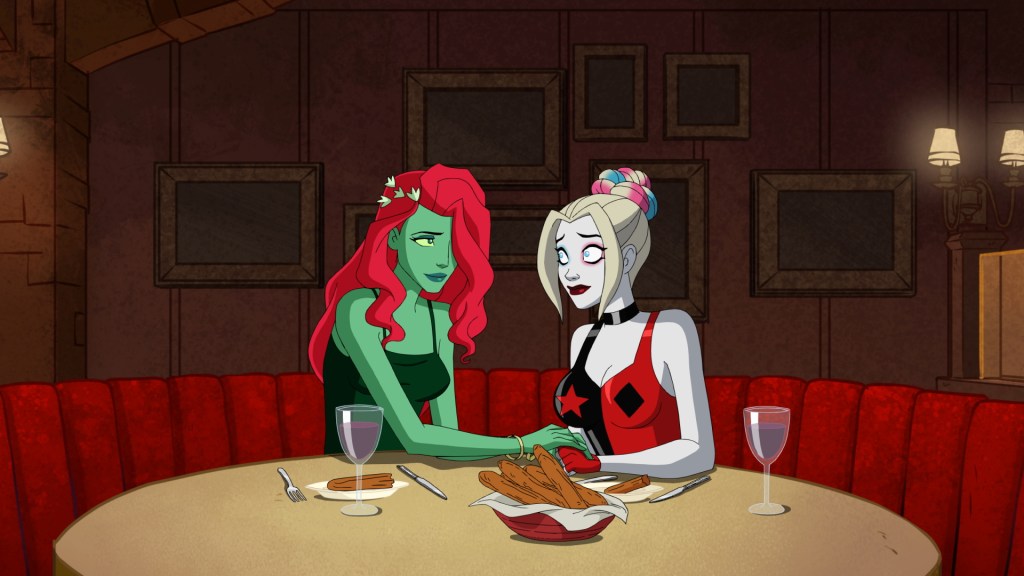 Harley Quinn: A Very Problematic Valentine's Day Special
Release date: Feb. TBD
Season 3 of the animated series Harley Quinn may have concluded, but that doesn't mean we're done with Harlivy until next season. The series' first holiday special will follow Harley (Kaley Cuoco) and Ivy (Lake Bell) as they spend their first Valentine's day together as a couple, as well as give us glimpses of how the rest of the crew spends the love-filled holiday. But I definitely wouldn't go into this expecting typical rom-com vibes, Harley Quinn is very much an adult cartoon, and based on the title, things are probably going to get raunchy (in a really good and incredibly funny way).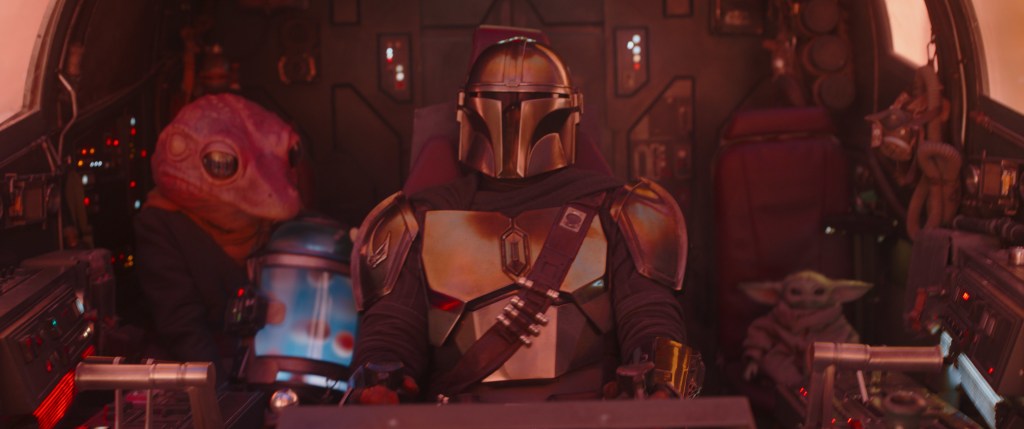 The Mandalorian Season 3
Release date: March 1
Our favorite father and son duo is set to return March 1 with The Mandalorian's third season. Now that Grogu has abandoned his Jedi training to spend time with his adoptive father Din Djarin (Pedro Pascal), the pair are free to spread their cuteness and general badassery throughout the galaxy. But things likely won't be easy for the pair, as Bo-Katan Kryze (Katee Sackhoff) continues her quest to obtain the Darksaber – that Din now possesses – and bring Mandalore back to its former glory under her rule.
Shadow and Bone Season 2
Release date: March 16
The Grishaverse is returning to Netflix with Shadow and Bone season 2 set to premiere on March 16. After the events of season 1, Alina Starkov (Jessie Mei Li) is on the run, not only from General Kirigan (Ben Barnes), who wants to use her powers to amplify his own, but also from those who consider her a traitor for going against him. In Ketterdam, the Crows will once again be tempted with a heist that could change their standing for good. Season 1 did a great job of introducing us to the layers of this fantasy world, and I'm excited to see where season 2 takes these characters.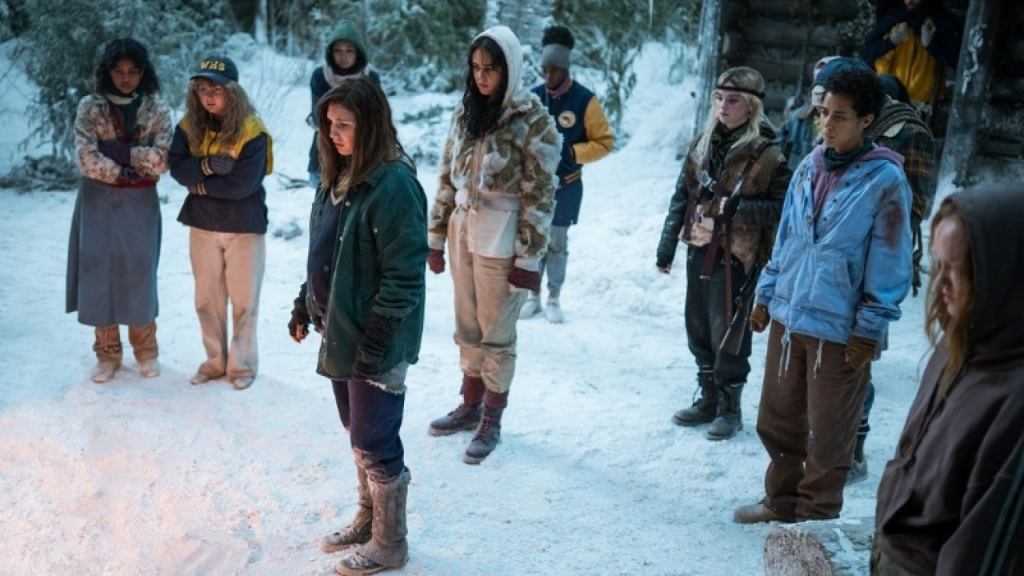 Yellowjackets Season 2
Release date: March 24 streaming, March 26 broadcast
The first season of Yellowjackets was intense, and it doesn't seem like season 2 will be any different. In the '90s storyline, we saw the survivors begin their descent into the cult-like behavior seen in the pilot, but they haven't quite made the leap to ritualistic cannibalism yet. Given that Lottie's cult is very much alive and well in the present, we may see even more similarities between the past and present timelines throughout season 2. As much as the survivors want to move on from their traumatic time in the woods, they likely won't ever be able to truly escape the horrors of their past.
Secret Invasion
Release date: Spring TBD
There is no shortage of secrets in the Marvel Cinematic Universe right now. There is the usual round of secrets that Marvel chief Kevin Feige keeps close to the vest and the announcement of the epic Avengers: Secret Wars. The secret that TV fans are most excited for, however, is Disney+'s Secret Invasion, premiering this spring. Samuel L. Jackson returns as SHIELD badass Nick Fury as does Ben Mendelsohn as secret (there's that word again) Skrull Talos. Secret Invasion should be a sprawling paranoid thriller where just about anyone can be not who they seem.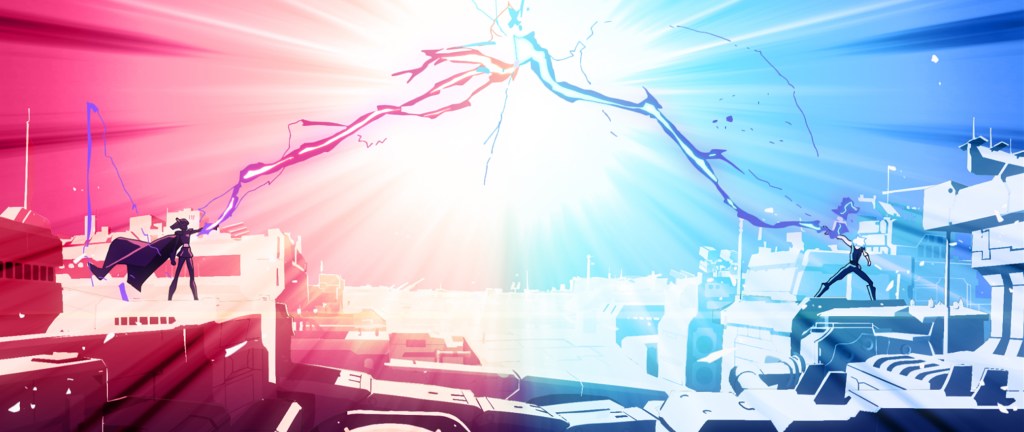 Star Wars: Visions Volume 2
Release date: Spring TBD
As franchises like Star Wars continue to grow exponentially bigger, they tend to want to explore the anthology route of storytelling. And why not! A whole galaxy of curious people, aliens, and force-users means an almost infinite supply of narrative potential. Disney+'s Star Wars: Visions puts that narrative potential to good use. Like season 1 before it, Star Wars: Visions season 2 (or Volume 2 in its preferred parlance) will present another round of lushly animated parables from a long time ago in a galaxy far, far away.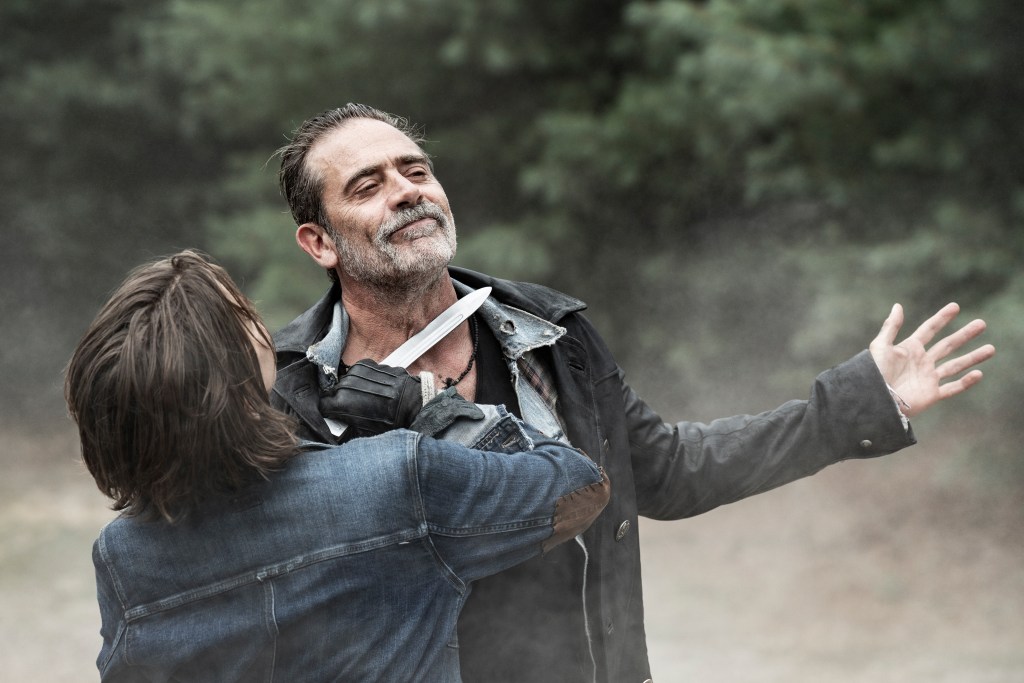 The Walking Dead: Dead City
Release date: April TBD
Rumors of The Walking Dead's demise were greatly exaggerated. Though AMC's flagship zombie series concluded with an 11th and final season in 2022, its legacy will carry on in numerous spinoffs. The first of those spinoffs will be The Walking Dead: Dead City (previously subtitled Isle of the Dead). This two-hander will pick up with Walking Dead favorites Maggie (Lauren Cohan) and Negan (Jeffrey Dean Morgan) as they brave the horrors of a post-apocalyptic Manhattan. Of all the character duos on The Walking Dead, Maggie and Negan have the most potential for fireworks as the latter, you know, beat the former's husband to death with a baseball bat.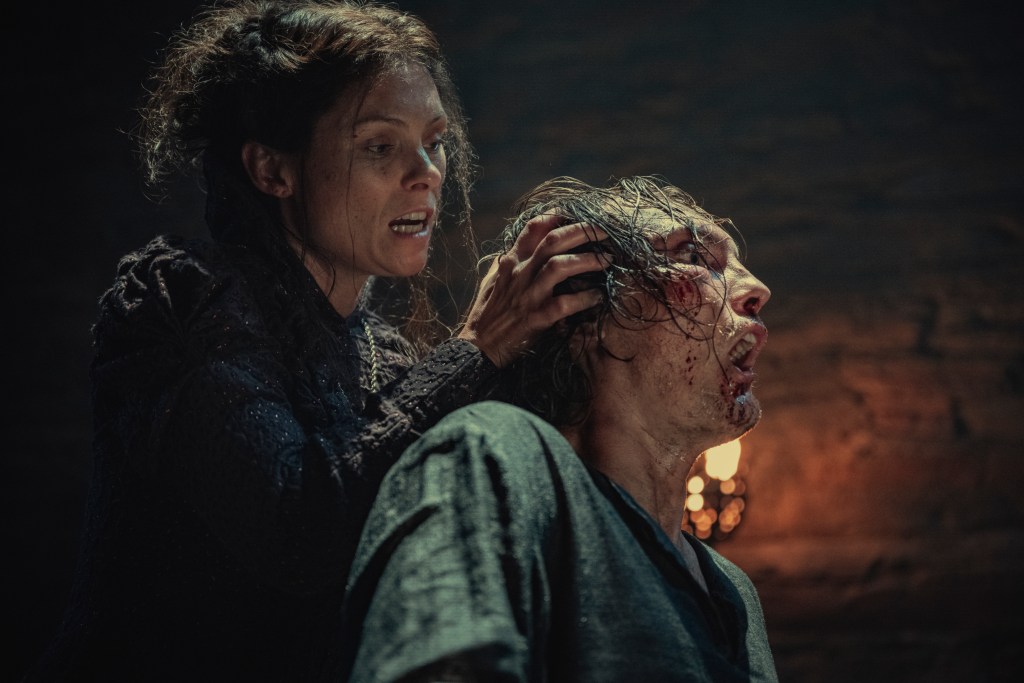 The Witcher Season 3
Release date: Summer TBD
Season 3 of The Witcher, Henry Cavill's last outing as Geralt of Rivia, is set to premiere over the summer. Geralt and Yennefer (Anya Chalotra) will not only have to teach the young Ciri (Freya Allan) how to use and control her magical abilities, but they will also have to protect her from the many forces of the Continent who want Ciri and her power for themselves. Without the protection of the witcher stronghold Kaer Morhen, the trio will have to look out for each other and be careful who they trust. Along with the almost guaranteed Jaskier (Joey Batey) bop that will come out of this season, it will be exciting to see how the series balances its humorous side with the growing stakes.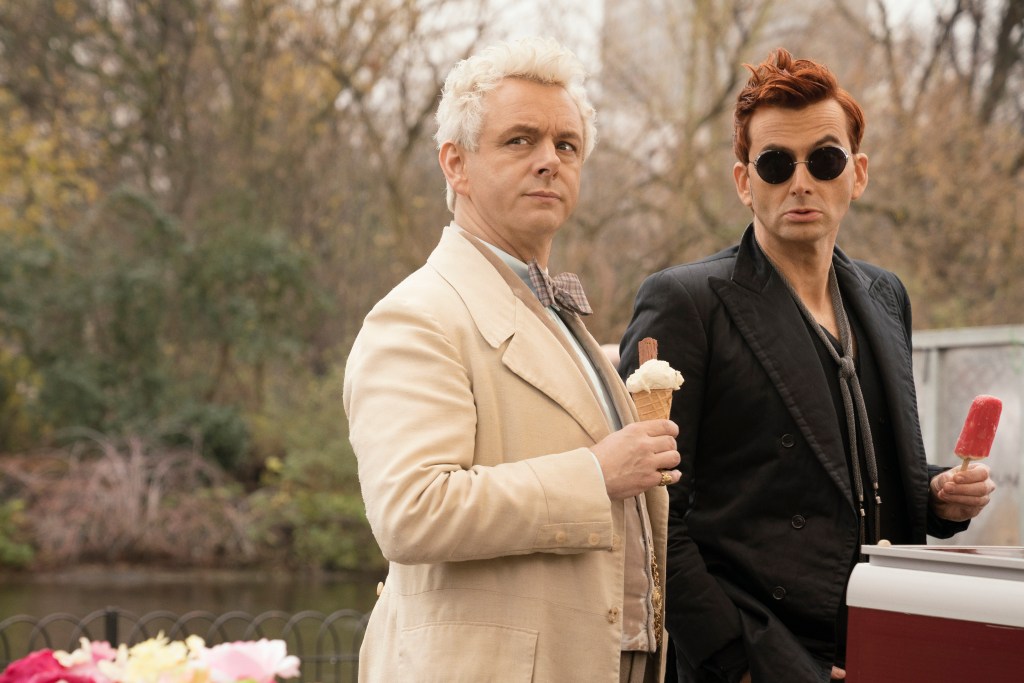 Good Omens Season 2
Release date: Summer TBD
Neil Gaiman adaptations have had a bit of an up and down time on television. While American Gods represents the least successful iteration and the writer's many works, and The Sandman represents the best, Good Omens settles into a comfortable middle. This Prime Video series follows the demon Crowley (David Tenant) and the angel Aziraphale (Michael Sheen) as they seek to forestall the coming of Armageddon. Since Good Omens season 1 adapted the entirety of Gaiman and co-writer Terry Pratchett's novel, season 2 is set to come through with a wholly original tale.
Echo
Release date: Summer TBD
After kicking ass in Hawkeye, Maya Lopez (Alaqua Cox) is set to return in her own series, Echo, on Disney+. According to Alaqua Cox, "Maya's actions are leading her to Oklahoma to reconnect to her Indigenous roots and find the definition of family and community." But given that Charlie Cox and Vincent D'Onofrio are reprising their roles as Daredevil and Kingpin, respectively, it seems as though Maya's journey to find peace and a fresh start after her violent and vengeful arc in Hawkeye may not be as straightforward as she hoped.
Loki Season 2
Release date: Summer TBD
Variants, Kang, broken timelines, oh my! After the ominous end of season 1, the MCU's resident God of Mischief will have to contend with the fallout from the death of He Who Remains (Jonathan Majors) across the timeline while trying to figure out who he can trust in the new TVA. Loki's (Tom Hiddleston) complicated feelings for his variant Sylvie are also likely to come into play as Sophia Di Martino is set to return. I can't wait to see what other variants the pair come across, and where this season will take them across the timeline.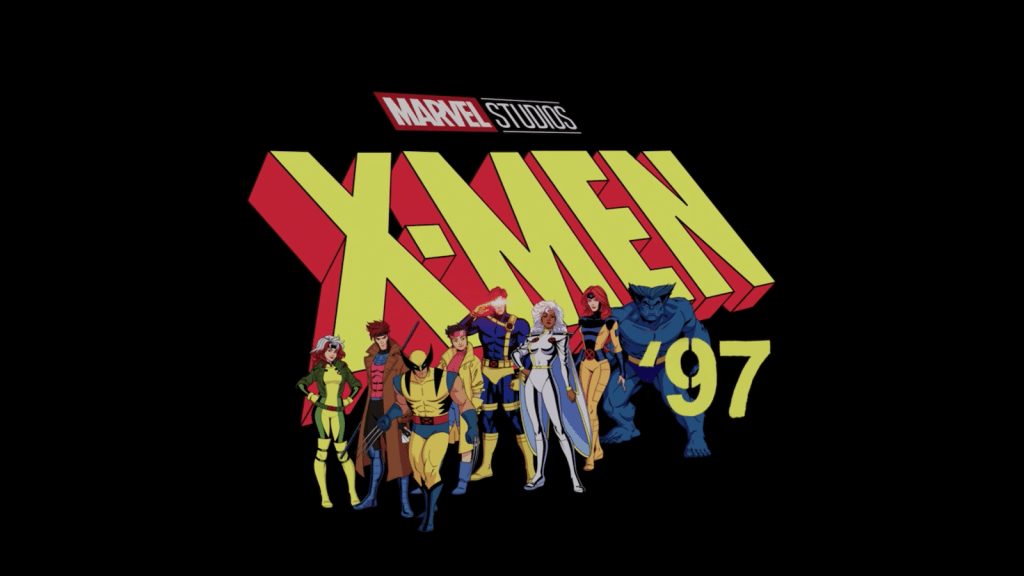 X-Men '97
Release date: Fall TBD
For a certain collection of geriatric millennials and well-placed Gen-X'ers, there is no sound more potent than the opening beats of the X-Men cartoon's theme song. X-Men: The Animated Series ran for five seasons between 1992 and 1997 and in the process became many casual superhero fans' introduction to Marvel's iconic mutants. With Disney fully in possession of the X-Men now, Marvel is wisely deciding to just do the whole animated series thing over again – same style, same characters, same fun!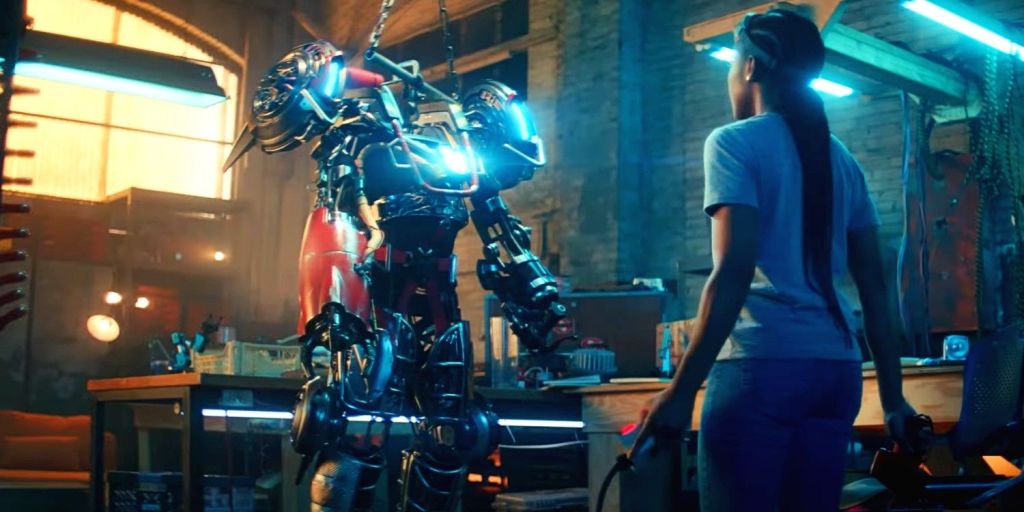 Ironheart
Release date: Fall TBD
Riri Williams (Dominque Thorne) had a somewhat traumatic introduction into the MCU in Black Panter: Wakanda Forever. She was forced into hiding, kidnapped by Namor (Tenoch Huerta), and had her warehouse stormed by the feds. However, she also proved herself as a highly intelligent scientist and a capable hero. In her own series, Ironheart, it seems like we'll get to see Riri both as a student at MIT and in her hometown of Chicago as she works to recreate "the most advanced suit of armor since Iron Man," according to Marvel.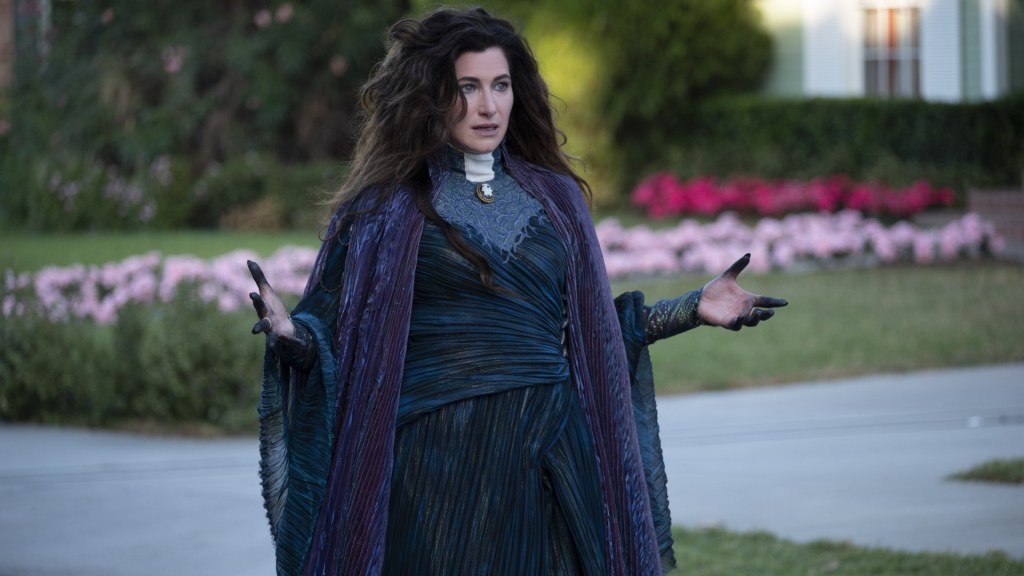 Agatha: Coven of Chaos
Release date: Winter TBD
We don't know much about this WandaVision spin-off just yet, but that doesn't mean there isn't plenty to be excited about. Kathryn Hahn is set to return as Agatha Harkness, with Aubrey Plaza, Joe Locke, and Sasheer Zamata joining her in undisclosed roles. We last left Agatha trapped in Westview – after Wanda (Elizabeth Olsen) stopped Agatha and reversed her spell, she decided to make Agatha's "Agnes" persona her current reality. While she was one of the primary villains of WandaVision, it's not unlikely that the MCU will find a way to "redeem" her as they've done with Loki (Tom Hiddleston). As the title suggests, there's bound to be chaos as Agatha's story unfolds, and it will be exciting to see how she plays into the bigger picture of phase 5.
Star Wars: Ahsoka
Release date: TBD
Set during the same galactic time period as The Mandalorian, after the fall of the Empire, Ahsoka is set to follow former jedi padawan and apprentice of Anakin Skywalker, Ahsoka Tano as she tracks down Grand Admiral Thrawn in the hopes of finding the young Jedi Ezra Bridger. The two were last seen together at the end of Star Wars: Rebels when Ezra launched them both into deep hyperspace to save his home planet of Lothal. Ahsoka has appeared in other Star Wars series as well from Star Wars: The Clone Wars to Tales of the Jedi, but this is the first time that we'll get to see her fully headline her own series.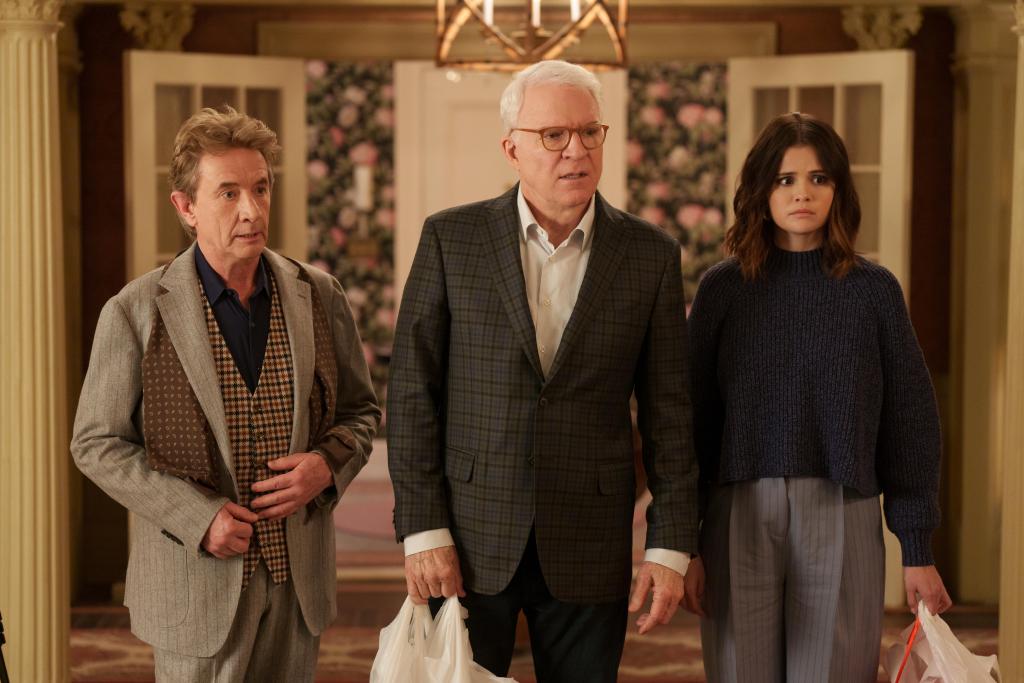 Only Murders in the Building Season 3
Release date: TBD
With its third season, Hulu comedy Only Murders in the Building is set to do the unthinkable: cover a murder not in the building. Yes, despite podcasters Charles-Haden Savage (Steve Martin), Oliver Putnam (Martin Short), and Mabel Mora's (Selena Gomez) vow to address homicides solely within the Arcadia, season 3 looks like it will branching out a bit. Or at least that's what we can glean from season 2's enigmatic closing scene in which Charles appears to be set up for the onstage murder of a … let's say, Paul Rudd type. Wherever the murder is, Only Murders in the Building should continue to be a good time.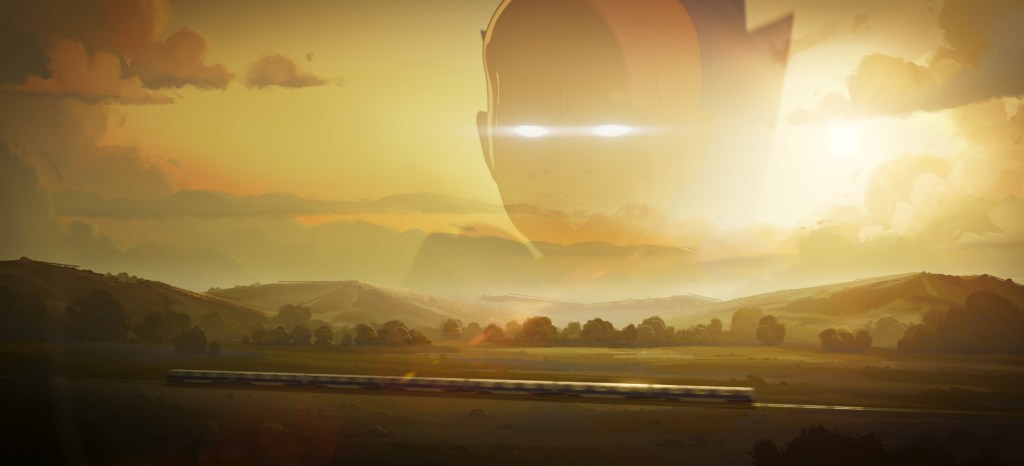 Marvel's What If … ? Season 2
Release date: TBD
Marvel's What If…? covered a lot of hypothetical ground in its first season on Disney+. From What If…T'Challa Became Star-Lord to What If…Thor Were an Only Child to What If…Zombies???, Marvel fans got their fill of speculative animated content. Season 2 will only up the ante by producing a story or two that season 1 didn't have time for (reportedly including Iron Man and Gamora) while also introducing some new fare. What direction could the fresh stories of What If…? take? Who knows! That's the beauty of the Multiverse.