Features
Upcoming Marvel Movies and TV: MCU Release Date Schedule for Phase 5 and 6
If you're looking for updated details on all the Marvel MCU movies and Disney+ TV series coming up, including Guardians of the Galaxy Vol. 3, Loki: Season 2, Daredevil: Born Again, Avengers: The Kang Dynasty, and Avengers: Secret Wars, this is the place!
A bold new era for the Marvel Cinematic Universe began in 2021 on Disney+ with the wildly successful WandaVision, The Falcon and the Winter Soldier, and Loki, but Marvel Studios certainly haven't been resting on their laurels in terms of upcoming cinematic blockbusters. Guardians of the Galaxy Vol 3. and The Marvels will be making their way to the big screen while Secret Invasion and Loki season 2 will hit our TVs before you can snap your fingers Wait, no, don't do that!
And there are even more Marvel movies on their way, including a brand new version of Blade, Captain America: New World Order, Thunderbolts, Fantastic Four, a pair of Avengers movies, and much more. And that's without mentioning all the other TV series in the works, like Secret Invasion, Echo, Ironheart, Daredevil: Born Again…must we go on?
If you've been a little confused by Marvel's shifting dates and streaming priorities, never fear! We've got a comprehensive release calendar for you here detailing all the upcoming MCU projects, so you'll always be able to find the latest updates when you need them. This latest update encompasses Kevin Feige's recent comments about paring back the number of MCU shows released per year on Disney+, so as you'll see, a number of projects that we thought were locks for 2023 have likely been bumped into the following calendar year.
Let's take a look at everything that Marvel and the Marvel Studios-Sony partnership have in store over the next few years…
Guardians of the Galaxy Vol. 3 
Release date: May 5, 2023
After a tumultuous period which saw James Gunn fired and then rehired as Guardians of the Galaxy Vol. 3 director (with a detour along the way for The Suicide Squad at the Distinguished Competition), he will finally complete his spacefaring trilogy for the studio. A new and major addition to MCU mythology will make his big screen debut in this film, with Will Poulter (Black Mirror) arriving as the long-awaited Adam Warlock, whose birth was teased at the end of the previous film.
We suspect that not all of our intrepid Guardians will make it out of this one alive, though, with the first trailer seemingly promising some upsetting times in store – especially for wee Rocket.
Spider-Man: Across the Spider-Verse
Release Date: June 2, 2023
Is it technically an MCU movie? Nope. But with all the legal weirdness going on between Marvel and Sony, and this franchise's very multiversal concept, who's really to say that it ISN'T an MCU movie either, right? In any case, the sequel to the best Spider-Man movie of all time is coming in 2022 with Avatar: The Last Airbender mastermind Joaquim Dos Santos directing and David Callaham writing. And this is part of a trilogy, so you'll see the sequel to THIS gem as you keep scrolling on to the 2024 dates here.
Let's talk about that cast, too. Oscar Isaac is Spider-Man 2099 (who you can learn about right here), Issa Rae is Spider-Woman, Jason Schwartzman is the Spot, and Daniel Kaluuya is the extremely delightful Spider-Punk. Oh, and best of all? The 1970s Japanese Spider-Man will also appear!
Secret Invasion
Release Date: Spring 2023 (hopefully)
Secret Invasion could be the biggest thing to happen to the MCU since Avengers: Endgame, although the trailer makes it feel much more like Captain America: The Winter Soldier in tone. Samuel L. Jackson will return as Nick Fury alongside Ben Mendelsohn as his Skrull ally Talos for this series about the shape-shifting Skrull infiltration of Earth. Kingsley Ben-Adir is apparently playing the villain of the series. Olivia Colman, Emilia Clarke, and Killian Scott also star.
On directing duties are Thomas Bezucha (Let Him Go) and Ali Selim (The Looming Tower) while Mr. Robot vet Kyle Bradstreet is the head writer. Now, there's a man who knows a thing or two about shady deals and things not being quite what they seem! The events of this series will apparently also set up the Armor Wars series (more on that down below). Is this how we finally get SHIELD restored in the MCU? We sure hope so!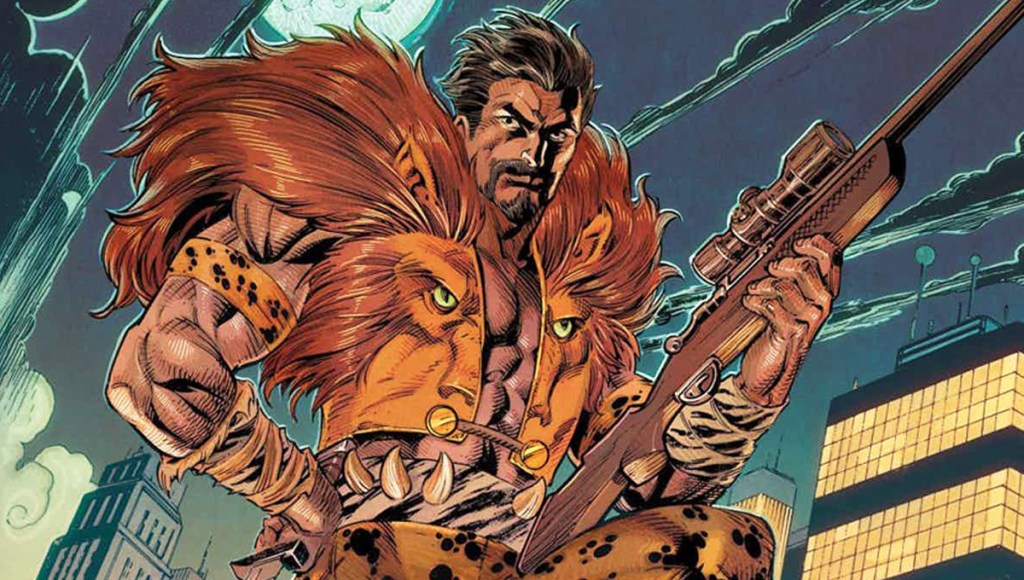 Kraven the Hunter
Release Date: Oct. 6, 2023
While technically not part of the MCU, things are always murky enough with these Sony Spider-Man projects that we figure it's better safe than sorry when it comes to including them. In this case, another Spidey villain is getting his own movie. This time, it's Kraven the Hunter, a character who had once been tapped to appear in Sony's previous attempt to bring a Sinister Six movie to life (his spear appeared in that tease at the close of The Amazing Spider-Man 2), and who Jon Watts once considered as the villain for his third Spidey flick before No Way Home came together.
JC Chandor is directing from a screenplay by Matt Holloway, Art Marcum, and Richard Wenk. Aaron Taylor-Johnson will star as Sergei Kravenoff. It's gotta be better than Morbius, right? Anyone who says "it's Kraven time" will be blocked and reported.
The Marvels
Release date: Nov. 10, 2023
WandaVision writer Megan McDonnell was tapped to write the screenplay for Captain Marvel 2, which now boasts the title of The Marvels. Candyman's Nia DaCosta will direct. We have no idea where we'll find Carol Danvers (Brie Larson) in the sequel to her hugely successful first standalone MCU entry. Will she be fighting to loosen her former Kree pals' iron grip on a post-Avengers galaxy? Or will the follow up film see her fighting for justice in the present?
In any case, we know that she'll be facing off with Zawe Ashton as a currently-unnamed antagonist, and WandaVision's Monica Rambeau (Teyonah Parris) will also return in her superpowered state after the events of that game-changing show. Considering that Monica was once known as "Captain Marvel" in the comics, that title of The Marvels becomes more appropriate. And even MORE appropriate when you realize that Kamala Khan, Ms. Marvel, will also be making her big screen debut here, too.
Oh, and one delightful detail, as teased by the post-credits scene of the Ms. Marvel finale: Carol, Monica, and Kamala will constantly be switching places during the movie.
Loki Season 2
Release Date: 2023
As revealed at the end of Marvel's multiverse-bombing Loki, the God of Mischief will be back for a second season on Disney+ after he and Sylvie changed the MCU forever in the season one finale. Details of what might be in store are currently thin on the ground, but we do know that director Kate Herron is not helming the second season, and Moon Knight directors Justin Benson and Aaron Moorhead have stepped in.
Tom Hiddleston will of course be back as the titular character, Owen Wilson reprise the role of Mobius, and we'll get to catch up with Sylvie again after her encounter with He Who Remains. And in a wonderful bit of news, Everything Everywhere All At Once star Ke Huy Quan will join the series in an undisclosed role. We have more details on Loki season 2 here.
So now, we're getting to a group of projects that we initially expected in 2023, but now seem more likely to arrive in 2024. We're going to provisionally list them here for the moment, but we're pretty sure that the only two MCU TV shows that will arrive in 2023 are Secret Invasion and Loki season 2 and that we'll be waiting a bit longer for these others. That being said, we're happy to be proven wrong!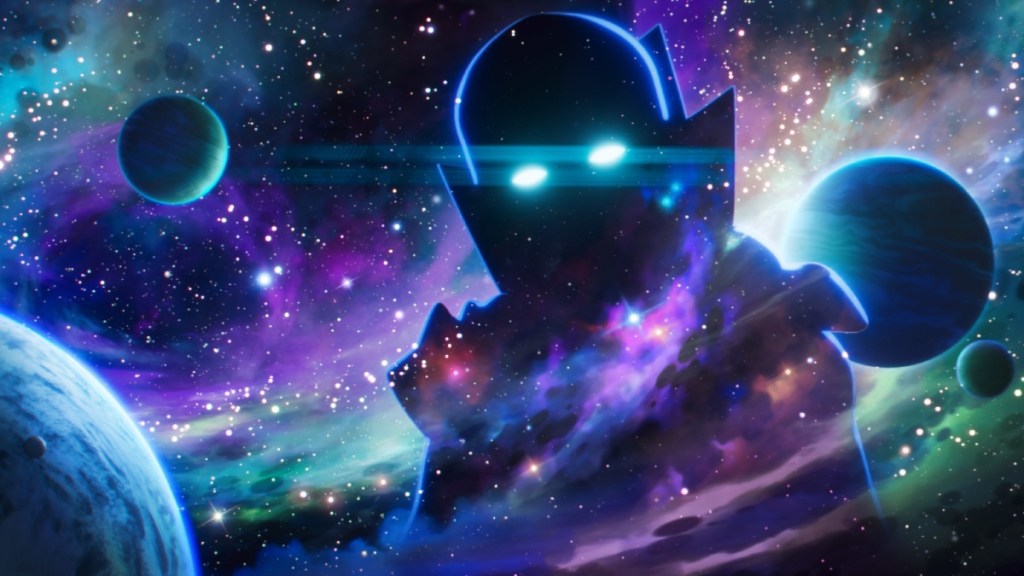 What If…? Season 2
Release Date: 2023?
Bryan Andrews and AC Bradley return to shepherd in another season of wild animated MCU multiverse adventures in What If…? season 2. Hela, Captain Carter, Scarlet Witch, Iron Man, Black Widow, Doctor Strange, Peter Parker, Thanos, the Grandmaster, Red Guardian, Ego, Shang-Chi, Winter Soldier, Captain America, and Gamora will all be helping or hindering the multiverse in season 2, and there will also be a 1602-inspired storyline in the mix. The first episode of the second season will be "What If…Captain Carter Fought the Hydra Stomper?" so get ready for some heartbreak.
Echo
Release Date: 2023?
Introduced in Hawkeye and played by Alaqua Cox, Echo aka Maya Lopez will be getting her own spin-off series on Disney+. Here's the official synopsis…
"The origin story of Echo revisits Maya Lopez, whose ruthless behavior in New York City catches up with her in her hometown. She must face her past, reconnect with her Native American roots and embrace the meaning of family and community if she ever hopes to move forward."
Chaske Spencer, Tantoo Cardinal, Devery Jacobs, Cody Lightning, Graham Greene, and Zahn McClarnon also star. Sydney Freeland (Navajo) and Catriona McKenzie (Gunaikurnai) will direct episodes. The big news is that Vincent D'Onofrio and Charlie Cox will return in this series as Kingpin and Daredevil respectively. Kingpin's re-emergence is certainly a surprise: it was thought that Echo killed him at the end of Hawkeye.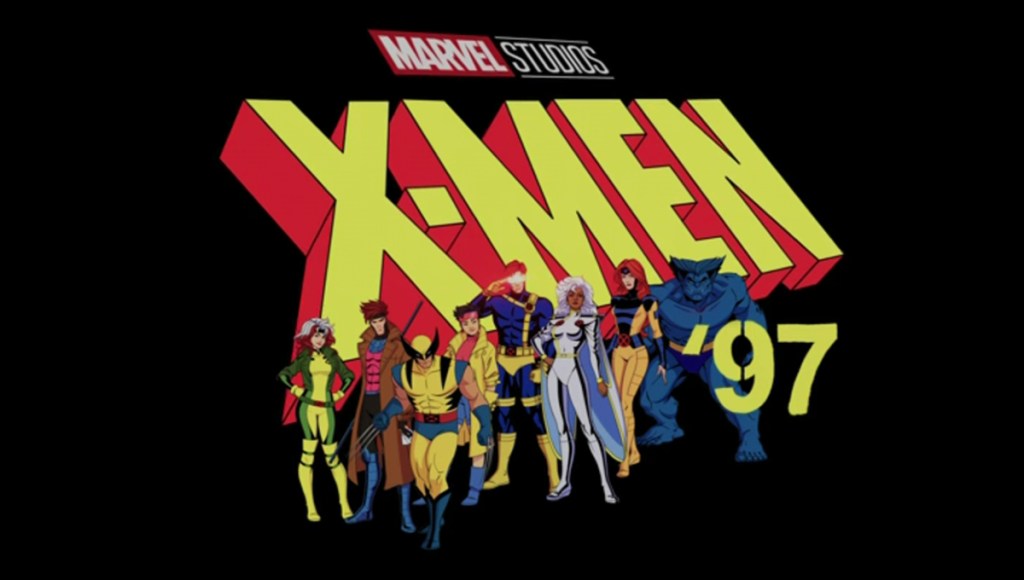 X-Men '97
Release Date: 2023?
Yes, the beloved X-Men series is making a comeback! Marvel promises that it will be "an animated series that explores new stories in the iconic '90s timeline of the original series" but there will be a shake-up in leadership. Beau DeMayo has been tapped as executive producer and head writer. We wrote more about why this is the only version of X-Men that matters right here.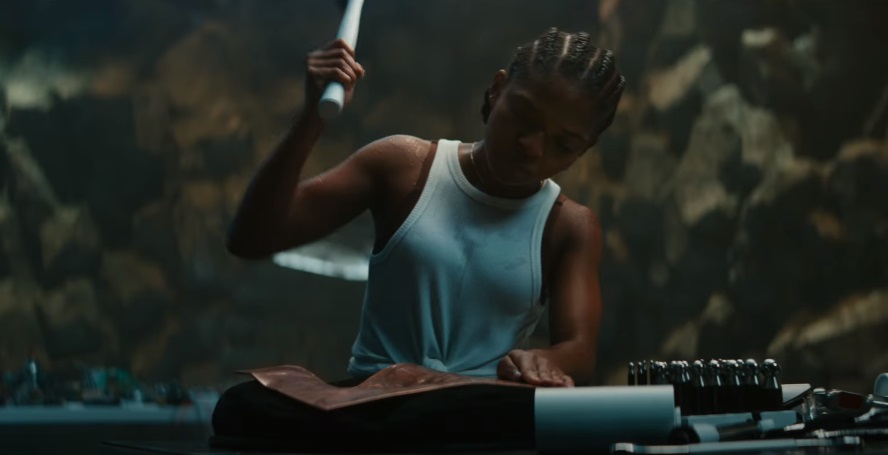 Ironheart
Release Date: 2023?
The first of two series that will explore the legacy of Iron Man and Tony Stark in the MCU, Ironheart stars Dominique Thorne as Riri Williams, a teenager at M.I.T. who creates her own suit of armor to right the wrongs of the world. She's already made her debut in Black Panther: Wakanda Forever and will definitely be a character to keep an eye on as the MCU evolves.
Anthony Ramos (In The Heights) will play Parker Robbins, aka The Hood, as the primary villain of this series. We think The Hood could have a big future in the MCU and explain why here if you know little to nothing about him other than he's a great card in Marvel Snap.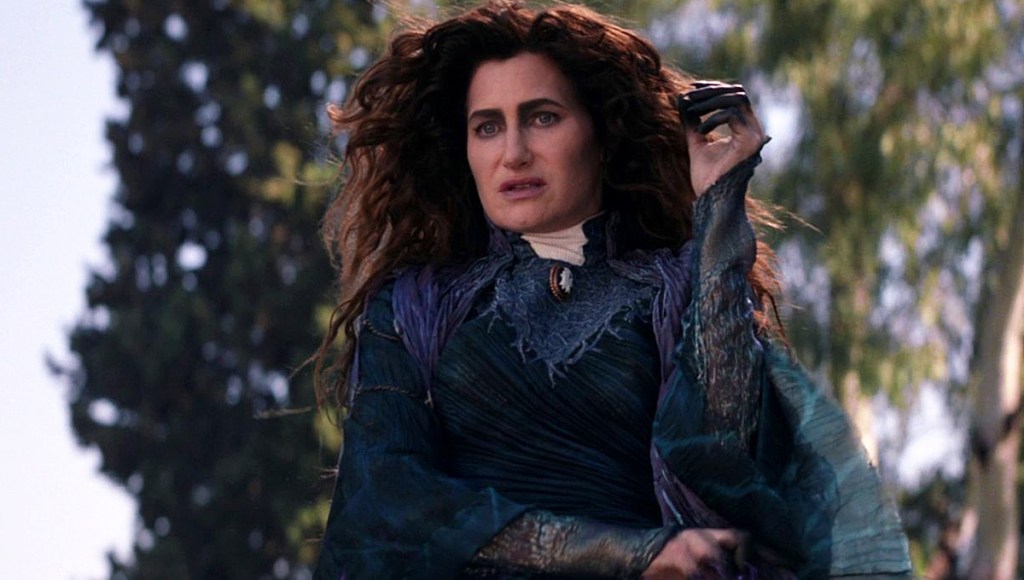 Agatha: Coven of Chaos
Release Date: 2023?
WandaVision writer Jac Schaefer returns triumphantly to the MCU's small screen with this live-action spin-off series that will bring back the breakout character of that first show, Agatha Harkness (Kathryn Hahn). Cackling and witchy vibes incoming; bunny stroking likely. Joining the brilliant Hahn are Joe Locke, Ali Ahn, Maria Dizzia, Sasheer Zamata, and Aubrey Plaza (make Legion MCU canon, you cowards!). It's also possible that this isn't even the final title of the show, but maybe that will become clearer soon.
And now with all that uncertainty out of the way, we're on to the projects that have definite release dates in 2024…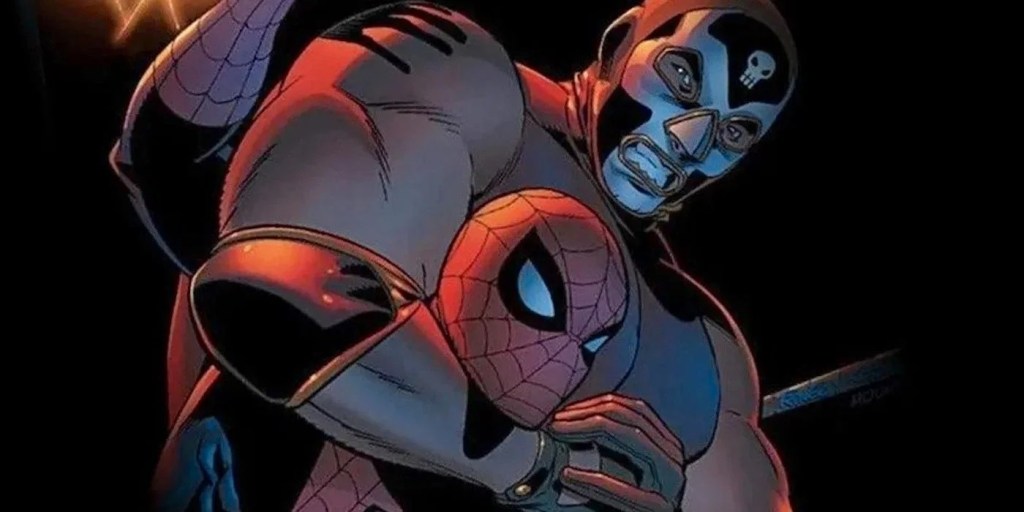 El Muerto
Release date: January 12, 2024
Rapper Bad Bunny will play obscure Spider-Man character El Muerto in one of Sony's ongoing attempts to build a live action Spidey-centric universe of their own. To date, El Muerto has only appeared in two comics, so we're not sure where they're going with this, but sure, why not? But hey, they landed Jonás Cuarón as director, so something is going right here! However, at the moment this is scheduled to be released a month before Madame Web (which we'll get to in a moment), and basically, there's no way that's happening, so one of these two films is going to move.
Madame Web
Release date: Feb. 16, 2024
Dakota Johnson will play the title character and Sydney Sweeney (Euphoria) will play a character who is presumably some kind of multiversal variant of Gwen Stacy in a film directed by S.J. Clarkson and written by Burk Sharpless and Matt Sazama. Celeste O'Connor, Isabela Merced, Tahar Rahim, Emma Roberts, Mike Epps, Adam Scott, and Zosia Mamet also star, but we have no idea who they're playing.
We have absolutely no idea what Sony is doing with these movies on a good day, let alone with this one. We do have some theories about it here, however. Again, is it technically the MCU? Nope! But since Madame Web can see the multiverse, and with all the weirdness of the Spidey/MCU stuff, we're considering this (like Morbius) to be "MCU-adjacent."
Spider-Man: Beyond the Spider-Verse
Release date: March 29, 2024
The final (?) part of Sony's animated Spider-Man trilogy has a release date. Look, if they want to make 15 of these, we'll watch 'em all.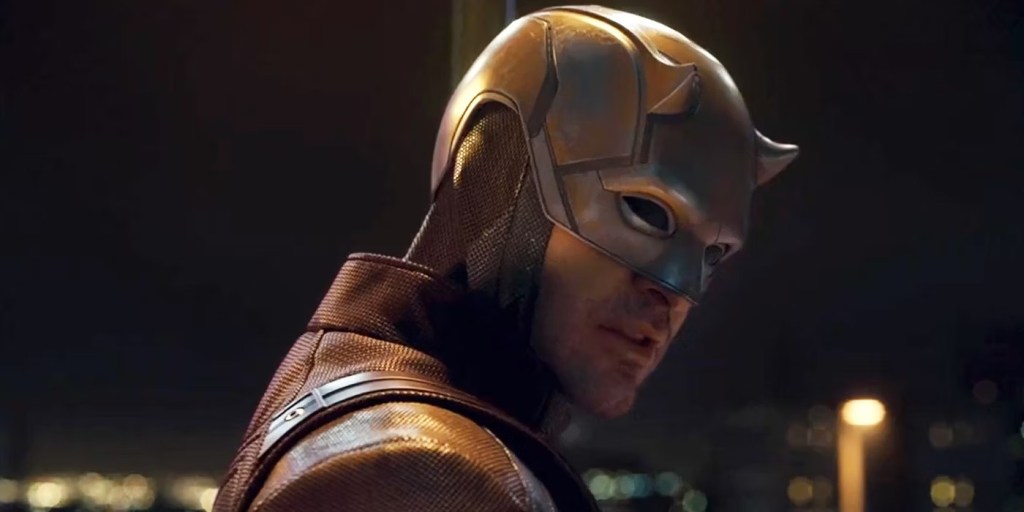 Daredevil: Born Again
Release Date: Spring 2024
Matt Murdock returns to the Marvel fold once again in 2024, this time for an 18-episode season on Disney+ that is currently cloaked in mystery. We've already seen Matt pop up in Spider-Man: No Way Home and he was absolutely brilliant doing the full Daredevil on She-Hulk: Attorney at Law, but all eyes will be on Charlie Cox as he leads another new solo series as the Man Without Fear in Daredevil: Born Again. Vincent D'Onofrio will of course be back as the thorn in his side, Kingpin.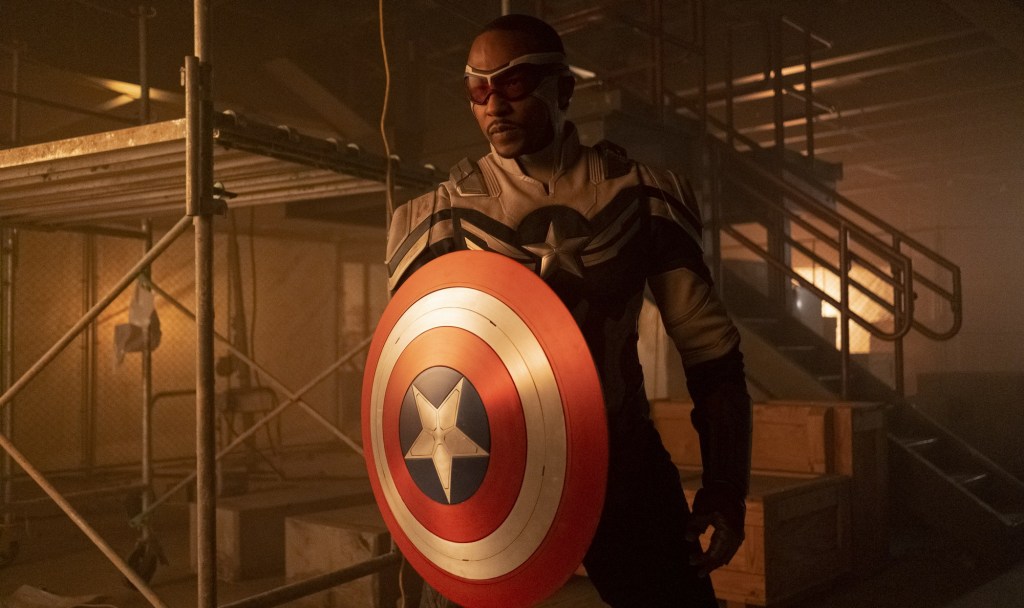 Captain America: New World Order
Release Date: May 3, 2024
The Falcon and the Winter Soldier showrunner Malcolm Spellman is co-writing Captain America 4 with another FWS alum, Dalan Musson. Julius Onah (Luce, The Cloverfield Paradox) will direct. This looks like it's going to be one of the biggest MCU movies in the lead-up to the epoch-ending Avengers: The Kang Dynasty and Avengers: Secret Wars (more on those in a minute). Here's why…
Of course Anthony Mackie will return as Sam Wilson in that incredibly badass Captain America costume. But here's where things get really interesting. The villain of the film? That would be The Leader, played by Tim Blake Nelson, last seen in 2008's Incredible Hulk movie! We'll also meet Israeli superhero (and mutant!) Sabra, played by Shira Haas. The Falcon and the Winter Soldier alums Carl Lumbly and Danny Ramirez will return as Isaiah Bradley and Joaquin Torres, respectively. Oh, and some guy named Harrison Ford will replace the late William Hurt as General Thaddeus "Thunderbolt" Ross.
This is also the movie where we'll officially be introduced to the MCU's version of the Thunderbolts. Which we should talk more about in our next entry instead…
Thunderbolts
Release Date: July 26, 2024
Marvel Studios has now officially revealed their plan to introduce the Thunderbolts. Your first question may be "who??" and you'd be right to ask it! Unlike the Avengers, this Marvel Comics gang aren't a straight-up superhero team, but a crew of villains who pretend to be heroic characters in the public eye. After they've gained the trust of the planet, they then use their clout to orchestrate world events in their favor. Jake Schreier will direct from a screenplay by Eric Pearson.
Though Thunderbolts might seem like it's coming out of left field, the MCU has been building to this team-up for quite some time. Valentina Allegra de Fontaine (Julia Louis-Dreyfus) has been recruiting members for it since Black Widow, and now we have our full MCU Thunderbolts lineup. Yelena Belova (Florence Pugh), Bucky Barnes/The Winter Soldier (Sebastian Stan), John Walker/US Agent (Wyatt Russell), Antonia Dreykov/Taskmaster (Olga Kurlyenko), Red Guardian (David Harbour), and Ghost (Hannah John-Kamen).
Now, in the comics it was none other than Captain America: Civil War villain Baron Zemo (Daniel Bruhl), who recently emerged from the shadows to reveal the extent of his wealth and influence in The Falcon and the Winter Soldier, who led the team. Bruhl hasn't been noted as officially part of this project…yet, and it seems that Bucky Barnes will be the leader of the team.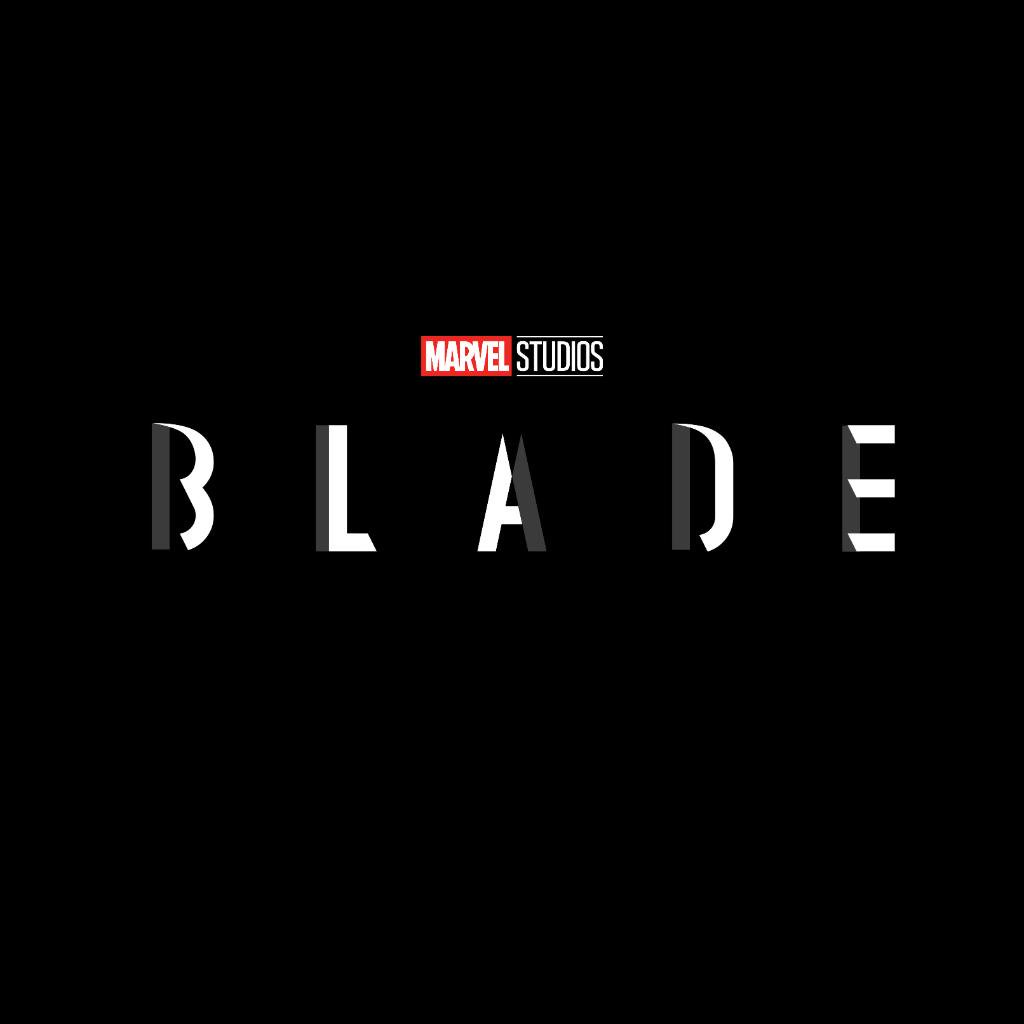 Blade
Release Date: Sep. 6, 2024
In 2019, Marvel announced that they would be rebooting the Blade franchise with Mahershala Ali playing the daywalker. Bassam Tariq (Mogul Mowgli) was originally supposed to direct from a screenplay by Stacy Amma Osei-Kuffour, but he stepped off the project just a week before filming was set to commence. Yann Demange (Dead Set, Top Boy) is now directing, with a screenplay by Michael Starrbury (When They See Us).
Blade has already (well, his voice) popped up at the end of Eternals to have a chat with Dane Whitman (Kit Harington) about wielding the Ebony Blade. We're hoping this movie has ties to Black Knight, Moon Knight, and perhaps the Werewolf By Night Halloween special. Ali's True Detective co-star – and former Blade villain – Stephen Dorff is excited to see what he can do with the character, and so are we.
Deadpool 3
Release Date: November 8, 2024
Rhett Reese and Paul Wernick return as the writing team tasked with bringing the Merc with a Mouth to the MCU, and frequent Ryan Reynolds collaborator Shawn Levy will direct. What a Deadpool 3 could look like in the interconnected Marvel Cinematic Universe is, of course, anybody's guess, but if anyone can crack wise about the follies of this kind of corporate synergy, it's Ryan Reynolds. Oh, and none other than Hugh Jackman will return in this threequel as Wolverine. How? Well, it's set well before the character's death in 2029, as depicted in James Mangold's acclaimed Logan. Emma Corrin (The Crown) has also signed on in an undisclosed, possibly villainous role. So, there ya go! Filming on this one is expected to get underway soon.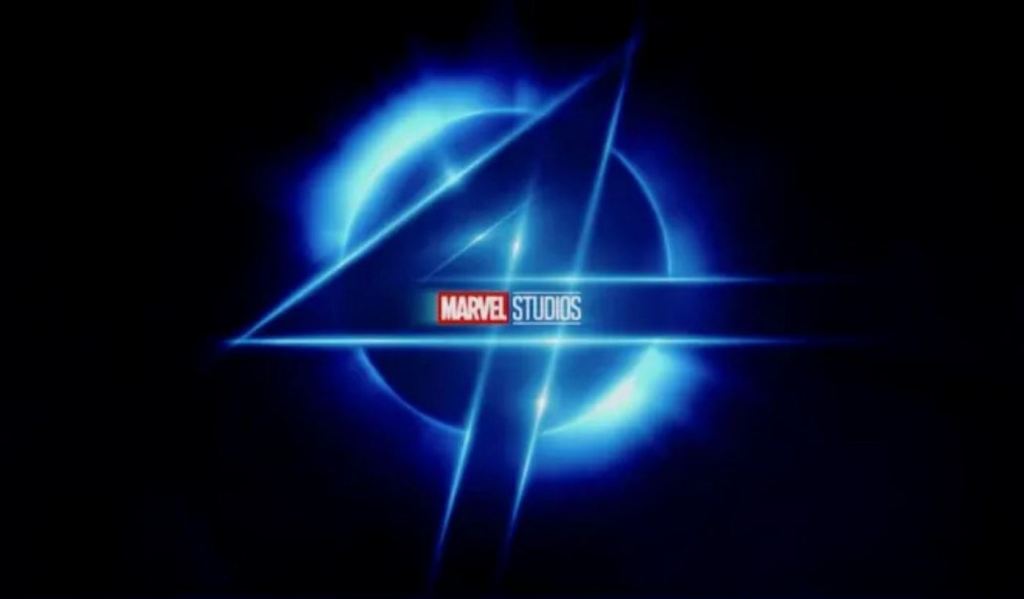 Fantastic Four
Release Date: Feb. 14, 2025
The MCU Fantastic Four movie is finally happening! And here's everything we know about it: WandaVision's Matt Shakman is directing, taking the place of the MCU Spider-Man trilogy's Jon Watts, who left the project early on, and virtual unknowns Jeff Kaplan and Ian Springer have been tasked with writing the script. That's it. That's all we know. We don't even know if John Krasinski will reprise his role as Reed Richards from Doctor Strange in the Multiverse of Madness. Anyone who claims to know otherwise is lying to you. It has been reported that Doctor Doom will not be the villain of this movie, though, so who our revamped team will be fighting is anyone's guess! Could it be Jonathan Majors' Kang the Conqueror? We'll see!
We wrote more about our hopes for the MCU Fantastic Four movie here.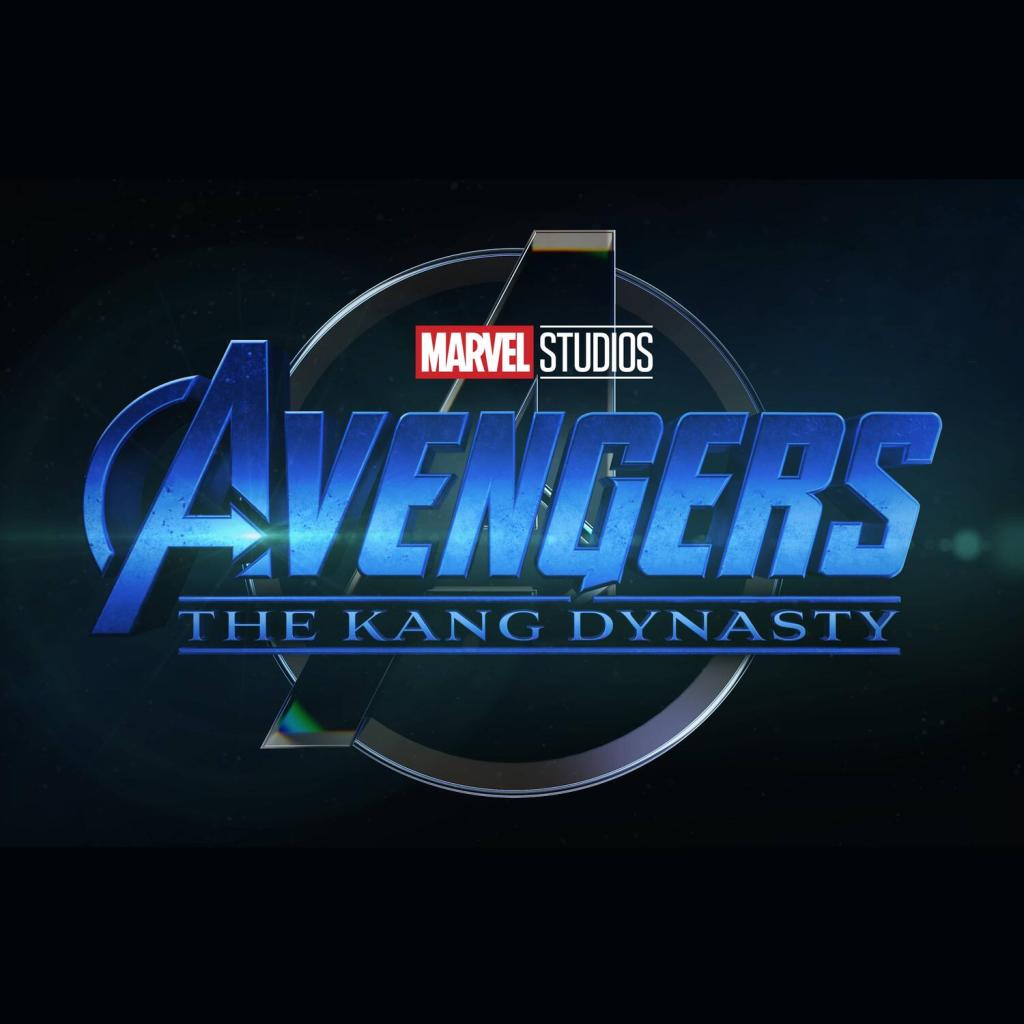 Avengers: The Kang Dynasty
Release Date: May 2, 2025
Marvel Studios revealed at SDCC 2022 that it was working on not one, but TWO Avengers movies to conclude MCU Phase 6, and while we currently know diddly squat about them apart from that Shang-Chi and the Legend of the Ten Rings director Destin Daniel Cretton is helming this one, we can glean a bit from the titles that were chosen! First up in May 2025 will be Avengers: The Kang Dynasty, so we can safely assume that Jonathan Majors' pesky multiverse Variants aren't going anywhere for the foreseeable future.
The title here is taken from Kurt Busiek's weird but action-packed 16-part Marvel Comics run from the early 00s, in which Kang successfully takes over the Earth but is eventually defeated by the Avengers. Who will be on the Avengers team that takes a crack at beating back Kang's invasion? Only time will tell.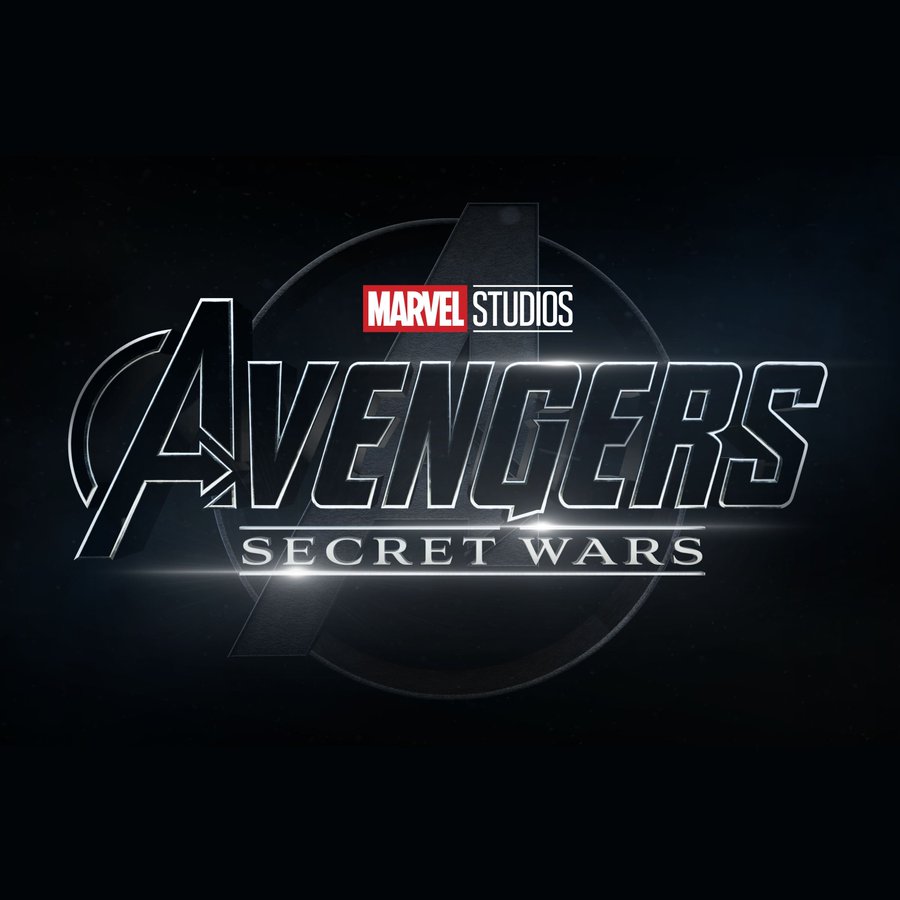 Avengers: Secret Wars
Release Date: May 1, 2026
It had long been rumored, and now we know for sure: Avengers: Secret Wars is coming in 2025! However, since there have been a few versions of the Secret Wars saga in Marvel Comics, it's unclear which story the MCU iteration might follow. It's entirely possible that it will focus on none of them, of course, but with Fantastic Four kicking off Phase 6 in 2025, we can only imagine the future of the MCU spells "Doom." Doctor Doom, that is. We'll be keeping our eyes peeled for cast and story info on this one as its development unfolds!
Spider-Man: Freshman Year
Release Date: Unknown
Spider-Man: Freshman Year is yet another MCU animated series that will follow Peter Parker "on his way to becoming Spider-Man in the MCU, with a journey unlike we've ever seen and a style that celebrates the character's early comic book roots." But there's a twist! Executive producer Jeff Trammel serves as head writer on this prequel show currently in the works at Disney+.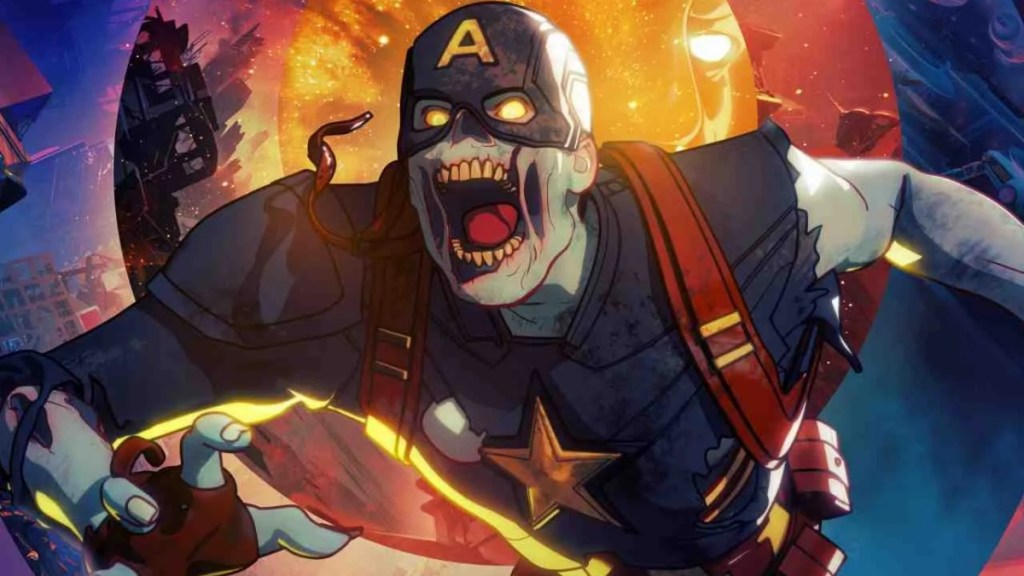 Marvel Zombies
Release Date: Unknown
With Marvel Studios ramping up their new animated division, it came as no surprise to hear that there are now a number of fresh cartoons on their way to Disney+, but fans of What If…?'s standout zombie episode will be thrilled to learn that there is an entire series of Marvel Zombies shenanigans incoming!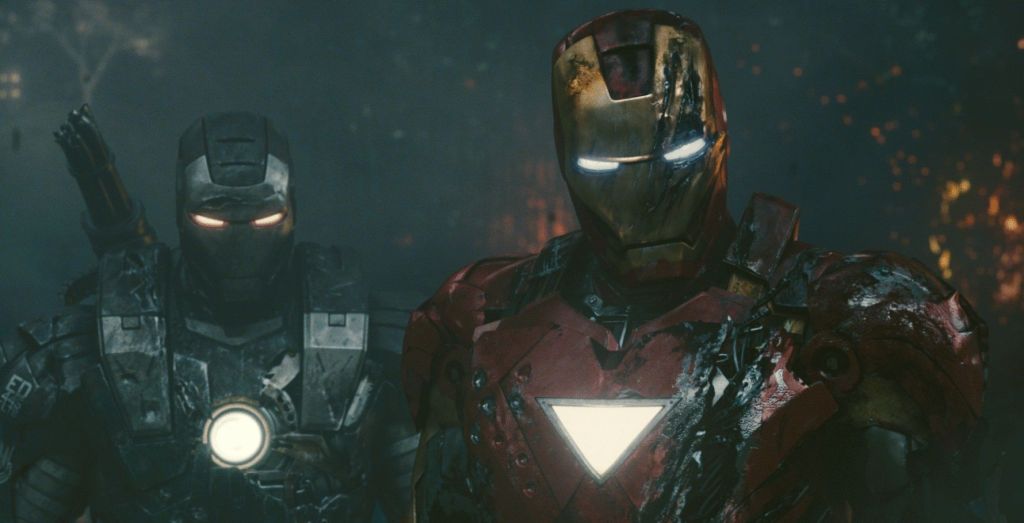 Armor Wars
Release Date: Unknown
Don Cheadle will reprise his role as Rhodey and will have the solo spotlight in the War Machine armor in a nightmare scenario for the MCU: what if Tony Stark's Iron Man technology fell into the wrong hands and was getting duplicated by villains? Based on a classic comics run, Armor Wars promises big action and lots of obscure bad guys. Apparently, the events of Secret Invasion will lead directly into this movie…which was originally developed as a Disney+ series before being re-worked into a feature film. Filming will allegedly begin in 2023. We can't wait.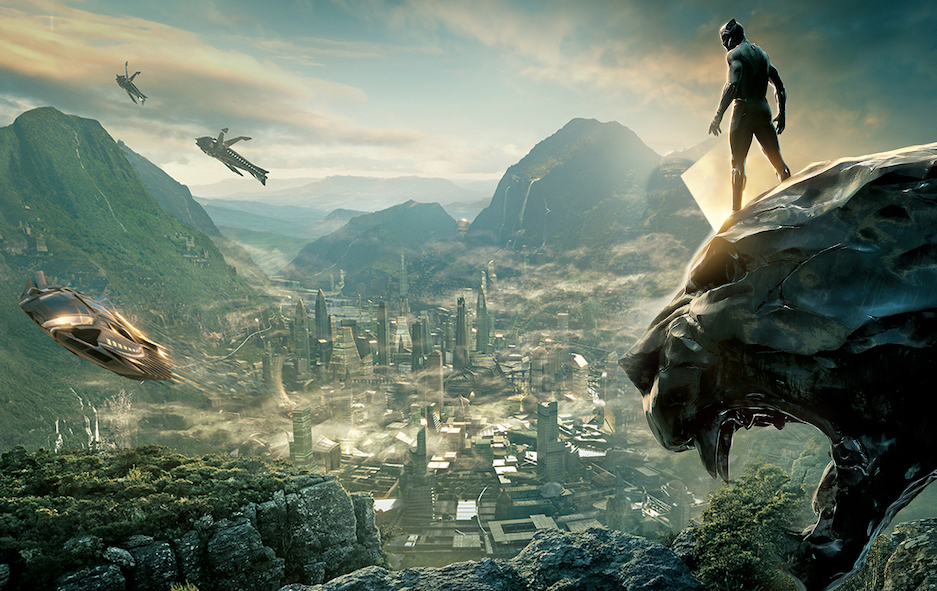 Wakanda
Release date: unknown
Very few details are available on this one at the moment, but Ryan Coogler will develop at least one Wakanda-set TV series for Disney+. We wrote more about some of the implications of this here.
Reports say that Marvel is also working on Shang-Chi 2, a Spider-Man: Sophomore Year animated series, a Nova project, and a second season of X-Men '97! We'll keep updating this with new information as it becomes available!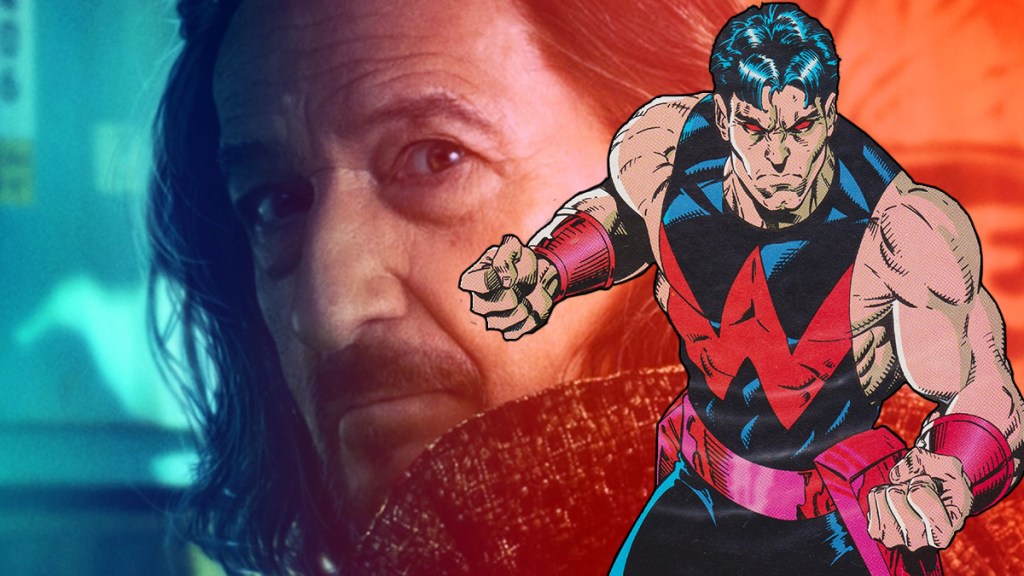 Wonder Man
Release date: Unknown
Andrew Guest (of the delightful Hawkeye) will serve as head writer/showrunner on a series about Simon Williams, the MCU's resident superhero celebrity. The ever-brilliant Yahya Abdul-Mateen II will play Wonder Man. And since this is a series about an actor in the MCU, it's only natural that Ben Kingsley will show up as Trevor Slattery. That's…all we know right now, folks. Sorry! We do have some ideas on what Wonder Man's arrival could do to the wider MCU, though. Read about it here!
What upcoming MCU projects are YOU most looking forward to? Let us know in the comments!