Time moves fast, amiright? Every year winter ends and spring comes again. Every. Year. For online retail establishments, like the ever-awesome Huckberry, that means clearing out the warm and winter-worthy gear to make way for windbreakers and other springy stuff.
We picked out seven items we've had our eyes on all winter long, and now that the prices have been cut (some to the tune of 50 percent) it's a damn fine time to click "add to bag." You'll have solid gear to get you to the vernal equinox—and a head start when winter rears its inevitable head next year.
Just don't sleep on it, they're packing up the Winter Sale Sunday, February 13th.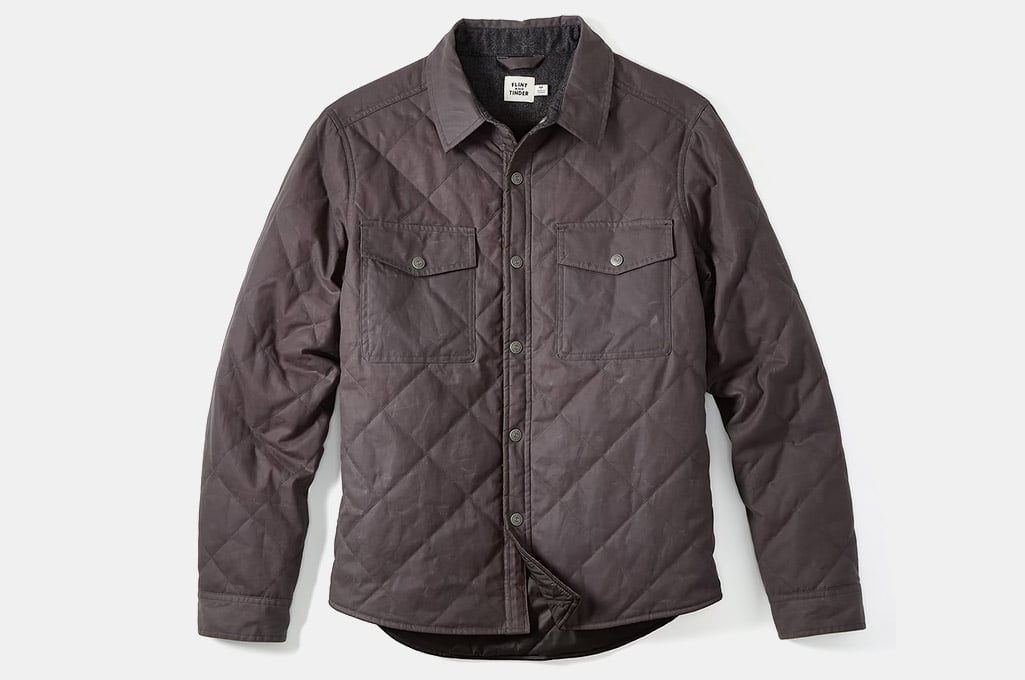 Flint and Tinder Quilted Waxed Shirt Jacket
This beaut from Flint and Tinder is all about the components. The waxed canvas exterior is from British Millerain, the company who started the whole waxed cotton thing back in 1880. The lining is a silky smooth Japanese polyester. And the insulation is Primaloft. That's all stitched in a quilted pattern to keep everything in place while looking damn fine at the same time.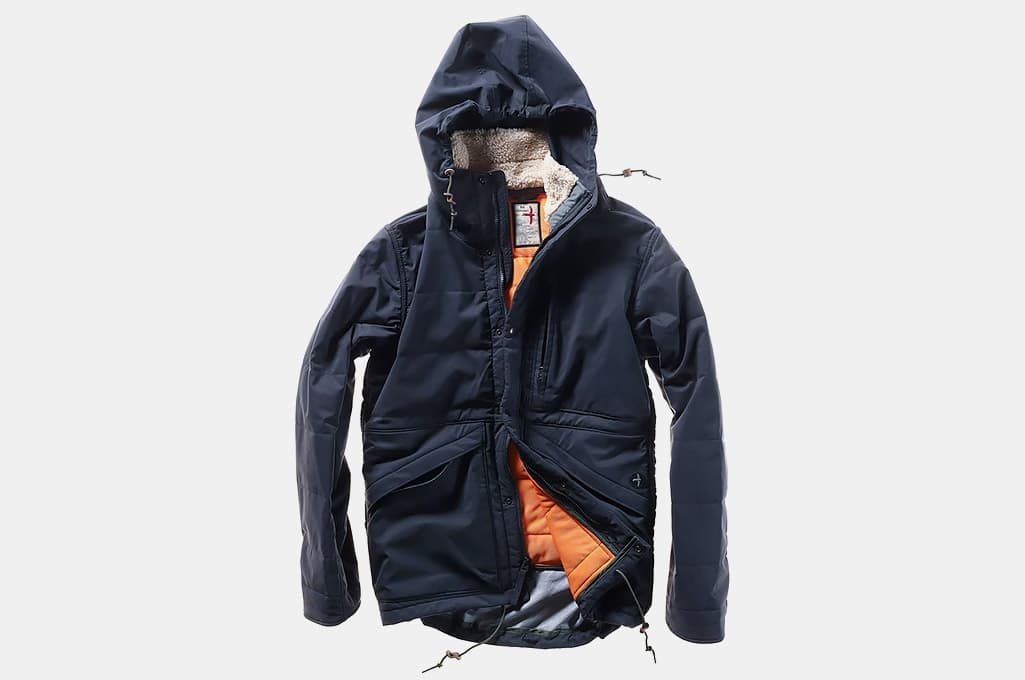 Relwen Channel Boarder
Outside, you have a water-resistant yet stretchable shell. On the inside, you get a recycled polyester fill with a knit mesh lining. The cut takes its cues from tried-and-true military garb and there's a standup collar, a lined hood, and a nice little drop tail in the back to keep out that pesky wind. Basically Relwen's Channel Boarder is that jacket you'll wear every cold day you encounter. Plus with that $140 discount, not buying it just seems silly.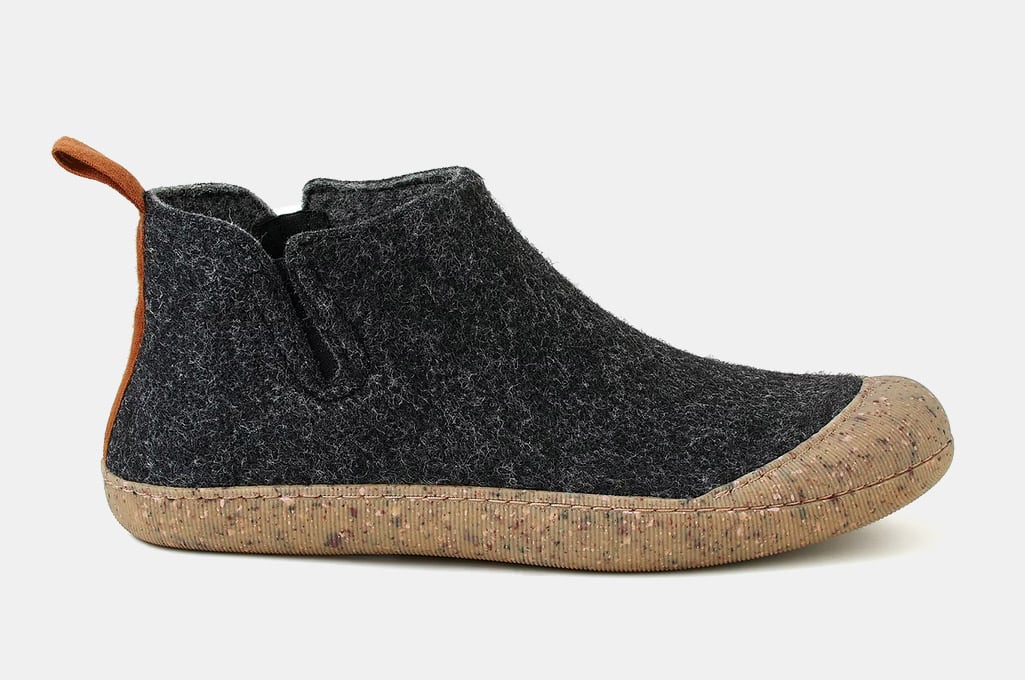 Greys Outdoor Slipper Boot
If you're scuffing around in some broken down department store slippers, switching to some quality felted wool house shoes it's nigh on life-changing. Greys makes their version with a thick layer of a temperature-regulating and odor-battling wool blend that's topped off (bottomed off?) with a recycled rubber sole so you can go outside. Just don't blame us if you accidentally wear them to the diner some Sunday morning.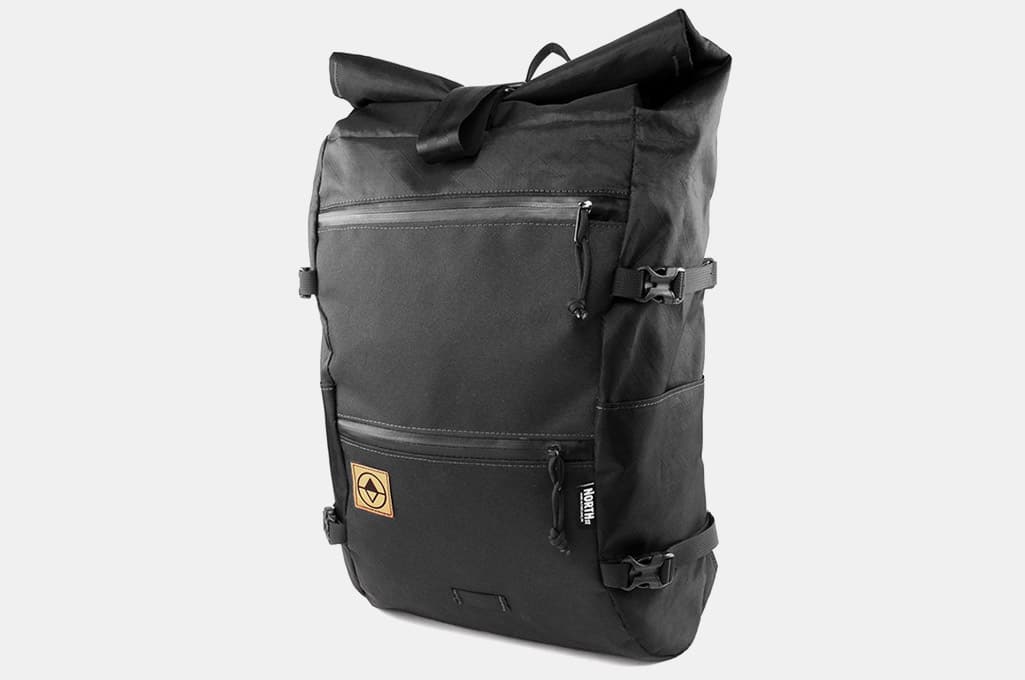 North St. Bags Flanders Backpack – EPX
North St. bags are handmade (yes) in Portland, Oregon—home of rain, beer, and bikes. So naturally they're water- (and IPA) resistant and have that bike messenger-level of functionality. The Flanders Backpack has a big, 32-liter capacity, room for your 15-inch laptop, and pockets, pockets everywhere.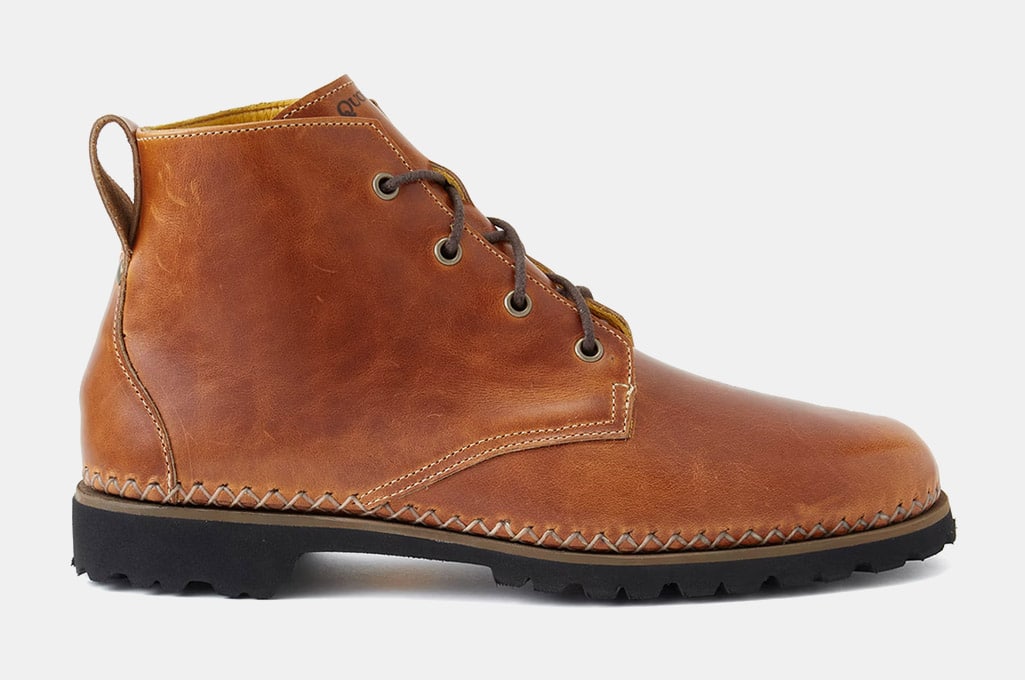 Quoddy Cross Stitch Chukka – Exclusive
This one is one of those long-term investments. Honestly the heritage, hand-crafted boots from Quoddy are worth it at $400, but for $260? That's a steal. Plan on wearing the Cross Stitch Chukkas for at least a decade (that's ony $26 boot bucks per year). The classic chukka silhouette won't go out of style and the only thing that'll wear out are the soles, which you can have replaced.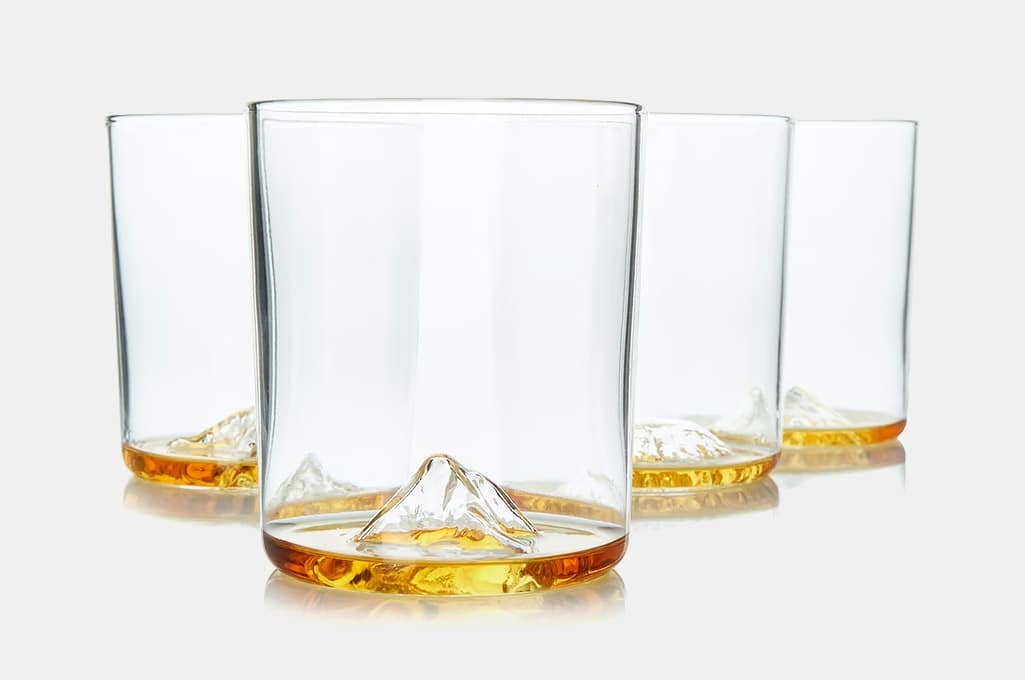 Whiskey Peaks International Mountains Glasses Set
Full disclosure: we have a special spot in our hearts for Whiskey Peaks glasses. They're just so different and cool. At the bottom of each is a raised topographic impression of an iconic peak (Matterhorn, Kilimanjaro, Fuji, and Everest make up the International Set). Pour your whiskey so it lands about halfway to the summit and you have an instant conversation piece and something worthy of that Jefferson's Ocean you've been saving.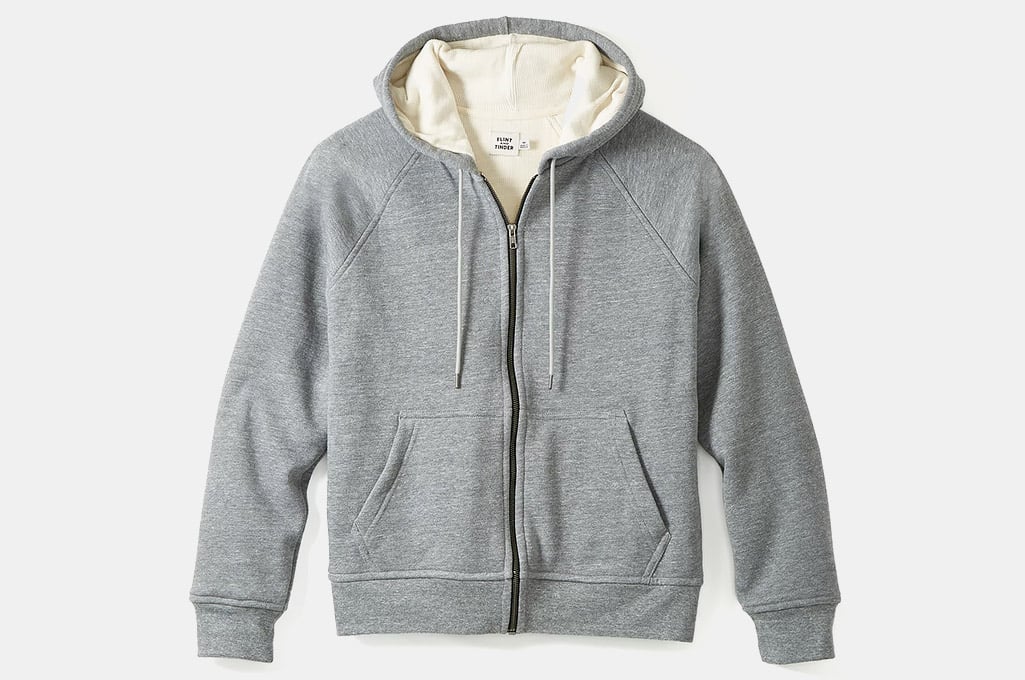 Flint and Tinder 10-Year Waffle-lined Hoodie
Flint and Tinder isn't just tossing around marketing words when they call this a 10-Year hoodie. From the US-grown materials to the US-made construction, it's a hoodie designed to last at least until we're done with our version of the Roaring '20s. The waffle-lined version is a bit warmer than the standard hoodie offering, perfect to get you through March, especially with that $50 discount.
Disclosure: Clicking on these links and making a purchase may earn us a small referral fee, at no extra cost to you. Learn more here.