15 Gift Ideas For Adventurous Guys
The holiday season is nearly upon us—and with it comes the age-old challenge of finding the perfect gift for the adventurous man in your life.
If you're struggling to come up with ideas, fear not. In this article, we've collected 15 gift ideas for adventurous guys that are sure to excite and delight even the most rugged and fearless of men.
From camping and hiking gear to gadgets and accessories, there is something for everyone on this list. So put on your thinking cap, pour yourself a glass of whisky, and let the gift-giving begin.
Garmin inReach Mini 2 Satellite Communicator
OFF-GRID COMMUNICATION
When a guy's adventures take him off the grid, dangers abound. But a man doesn't have to go it entirely alone—at least not if he has Garmin's inReach Mini 2 Satellite Communicator. Small and limited enough to not intrude on nature time, but useful and powerful enough to stay in touch with loved ones or get someone out of a jam, it's a perfect insurance policy for any guy that really wants to test his mettle.
Relwen Combat 2-In-1 Jacket
HERITAGE QUALITY
Relwen's particular brand of heritage-quality gear is tailor made for outdoor adventurers. Their Combat Jacket, a 2-in-1 marvel of material engineering, is testament to the brand's obsessive attention to detail in all matters outdoorsy. Inspired by Vietnam and Korean War-era field jackets, its versatile wear options will keep any adventurous guy warm and protected from the weather while they're hitting the trails or camping in the backwoods.
Roam Adventure Co. Rugged Case
HEAVY-DUTY STORAGE
Waterproof and all but indestructible, the ROAM Adventure Co. Rugged Case is the perfect companion for any vehicle-centric adventure. Available here in 105 liters, it offers ample dust-proof storage space for all of a guy's most essential gear. And thanks to its built-in drain plug, it can easily double as a cooler for lunch and brewskis with the boys.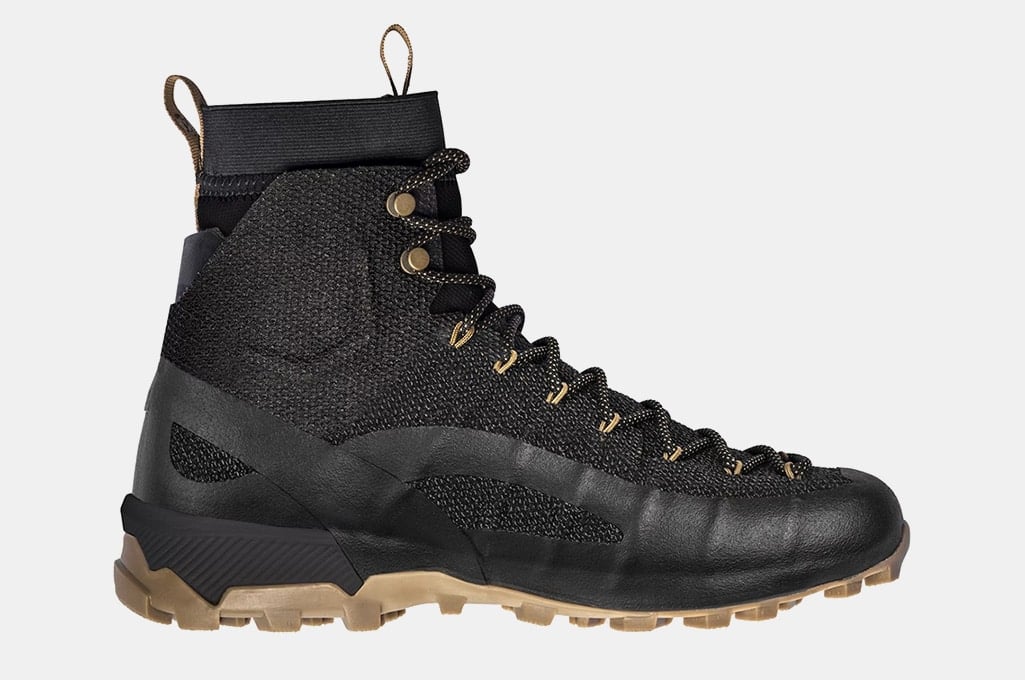 Naglev Combat Waterproof Boots
KEVLAR CONSTRUCTION
The last thing a guy needs when he's knee deep in adventure is to find that his shoes are soaked through. Naglev's Combat Waterproof Boots will prevent this disastrous outdoor mishap with their fully waterproof kevlar construction, all while allowing a man to really rack up the miles on his next hiking trip. Plus, the inner boot, rubber sole, and footbed are all replaceable, making these a true pair of "buy it for life" boots.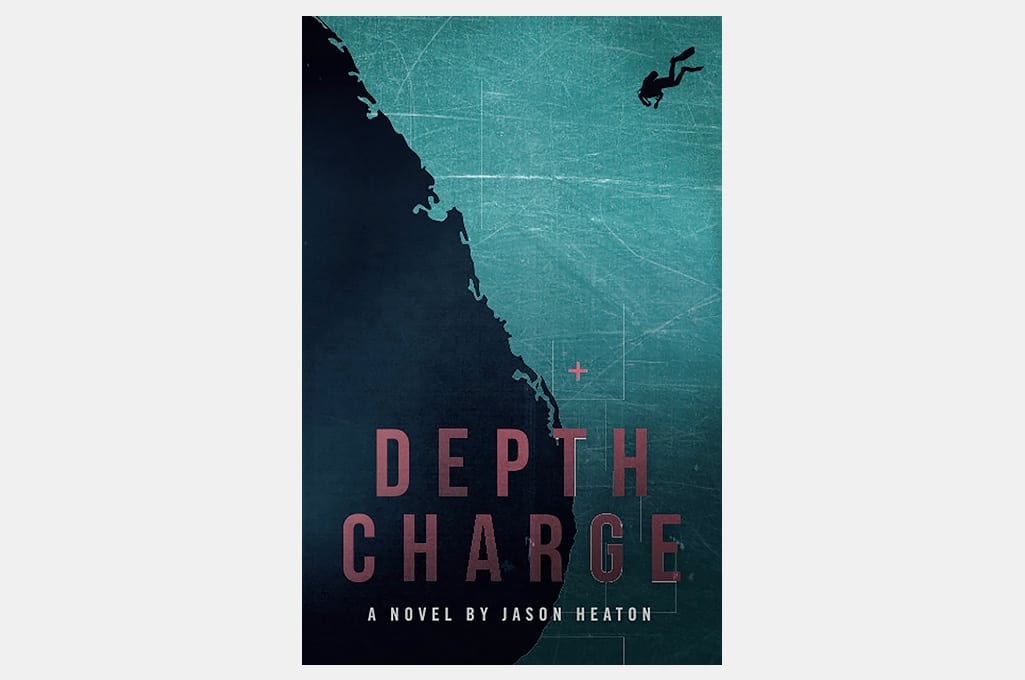 Depth Charge
ADVENTURE NOVEL
An injury or illness can sideline even the most adventurous of men. To keep them from jumping back into the fray too soon, consider gifting a book like Depth Charge. A thrilling tale of wartime secrecy, deep sea diving, and intricate conspiracies is just the thing to keep the danger-loving man fully occupied and intrigued, right up until the conclusive last page of the story.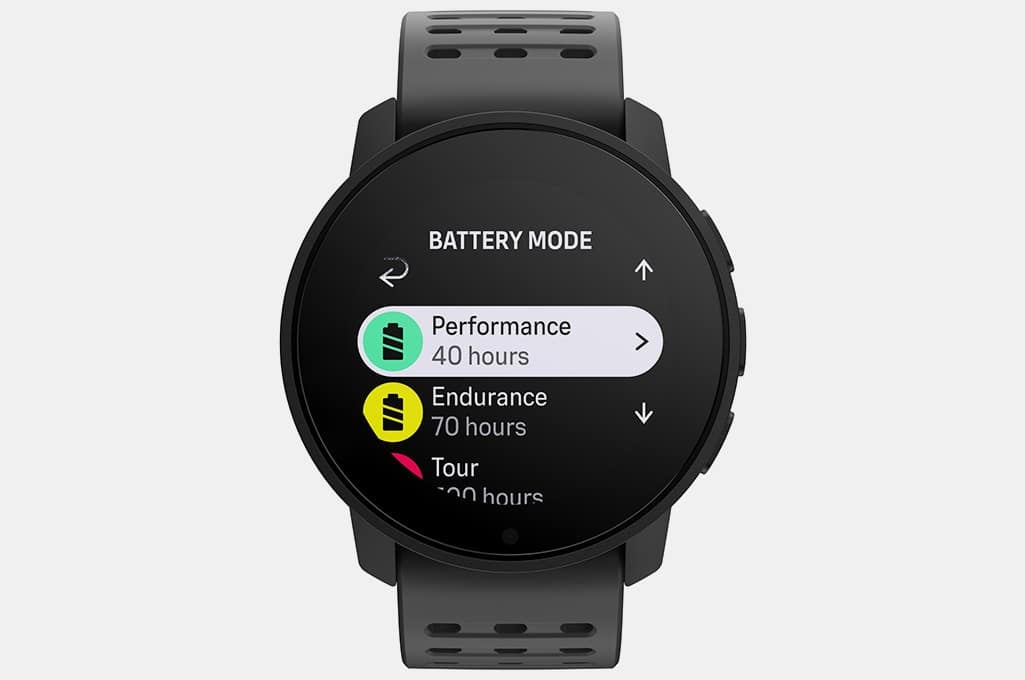 Suunto 9 Peak Pro
POWERFUL FEATURES
Adventurous guys don't need Rolexes—they need Bond-level gadgetry in their watches that will keep them on track, aware of the weather, and ready for anything. The Suunto 9 Peak Pro definitely fits the bill, with an excellent battery life, powerful GPS features, and military standard toughness that will keep it going year after year.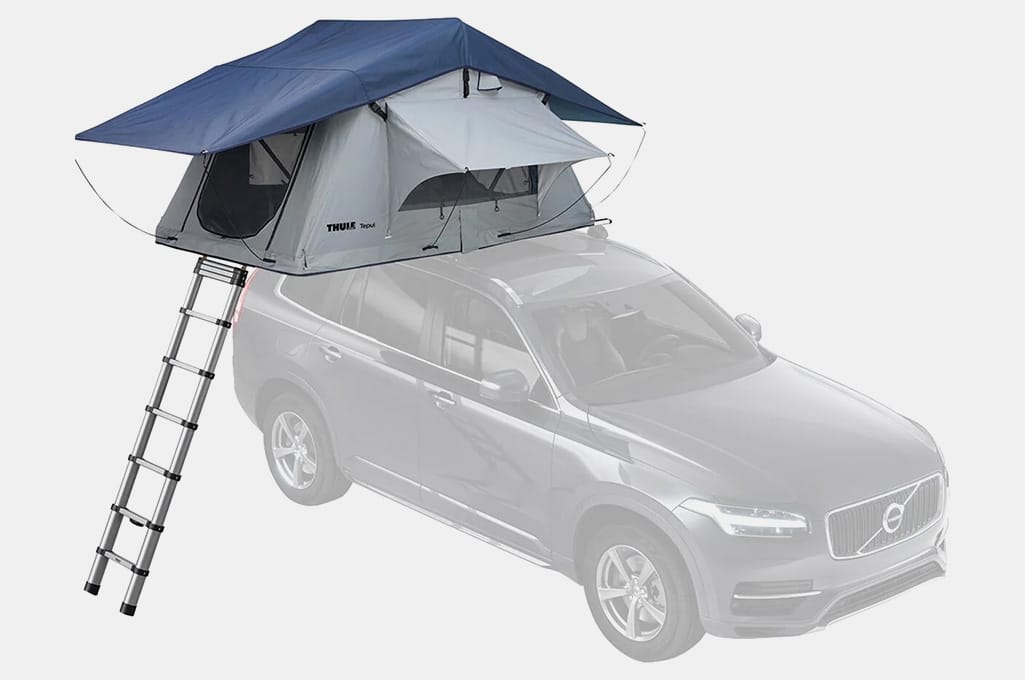 Thule x Tepui Explorer Kukenam 3 Rooftop Tent
HOME AWAY FROM HOME
Anywhere you can drive to, you can camp. That's the implicit promise made by the Thule x Tepui Explorer Kukenam 3 Rooftop Tent, a four-season wonder with a 600D ripstop blend fabric for added durability and a high-density foam mattress built right into it. Its compact design allows it to fit on most vehicles, transforming an average car, truck, or SUV into an adventure-ready traveling machine.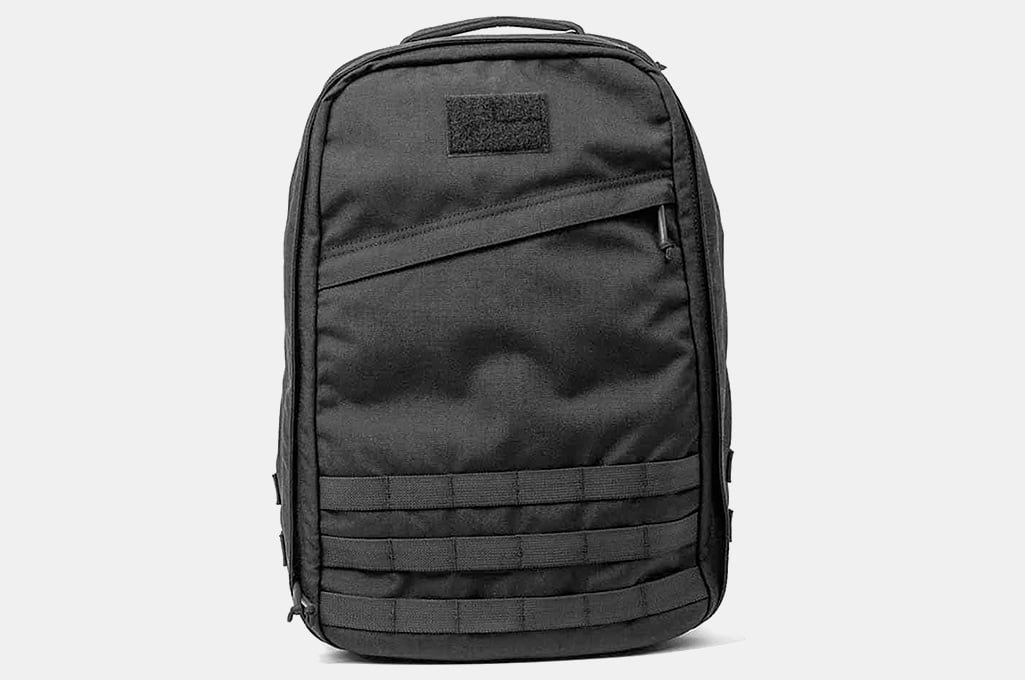 GoRuck GR1
BUY IT FOR LIFE
This isn't your ordinary backpack—it's the GoRuck GR1, the roughest and toughest bag we've ever tested. Practically bombproof, it's made for hauling serious weight. But it has plenty of thoughtful organization features to keep all your gear neat and orderly, too. Simply put, it might be the last backpack that an adventurous guy ever needs.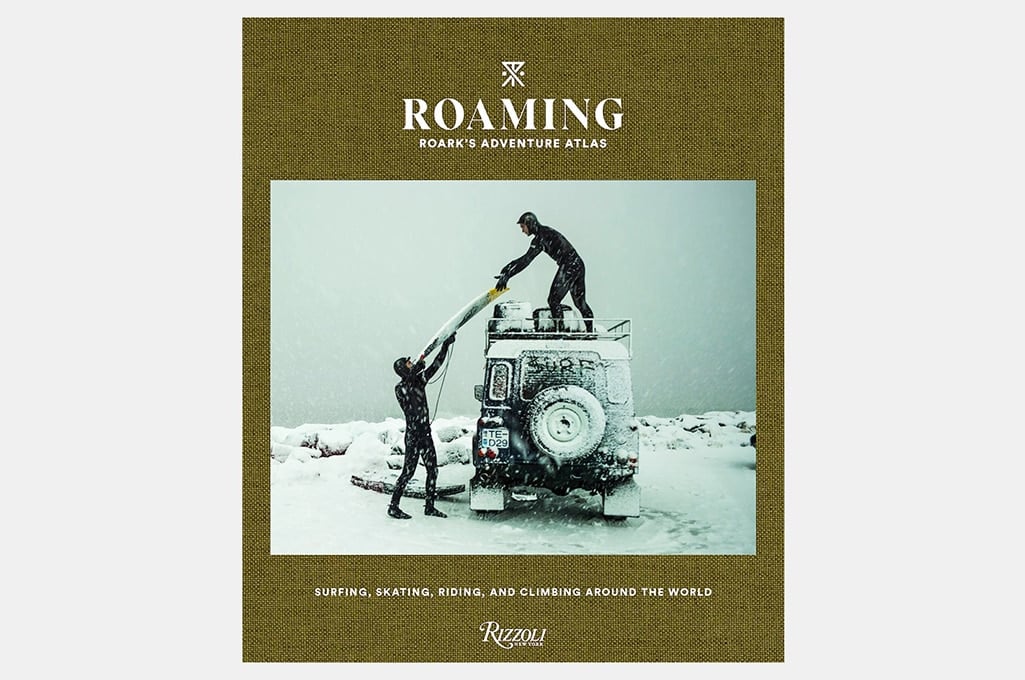 Roaming: Roark's Adventure Atlas
EXPERT ITINERARIES
The folks over at Roark know a thing or two about adventure travel, owing to their combined decades of experience as guide leaders, photographers, and overall thrill seekers. In Roaming: Roark's Adventure Atlas, the brand's expert guides share some of their favorite itineraries in 16 global destinations. Even if you're not ready to travel just yet, a read through this book will put a fire under your butt and really make you want to get out and experience everything the world has to offer.
Roark Explorer Adventure Pants
BUILT TO MOVE
The Roark Explorer Adventure Pants were designed to be both rugged and mobile while on the move, wherever that may be. They're made from a blend of cotton, nylon, and spandex and offer durability along with stretch for ease of movement on the trail or in the city.
These pants feature a gusseted crotch for mobility and an articulated knee for a better range of motion during more strenuous activities like rock climbing or spelunking, and also feature ample pocket storage and a DWR finish for water resistance in unforgiving environments.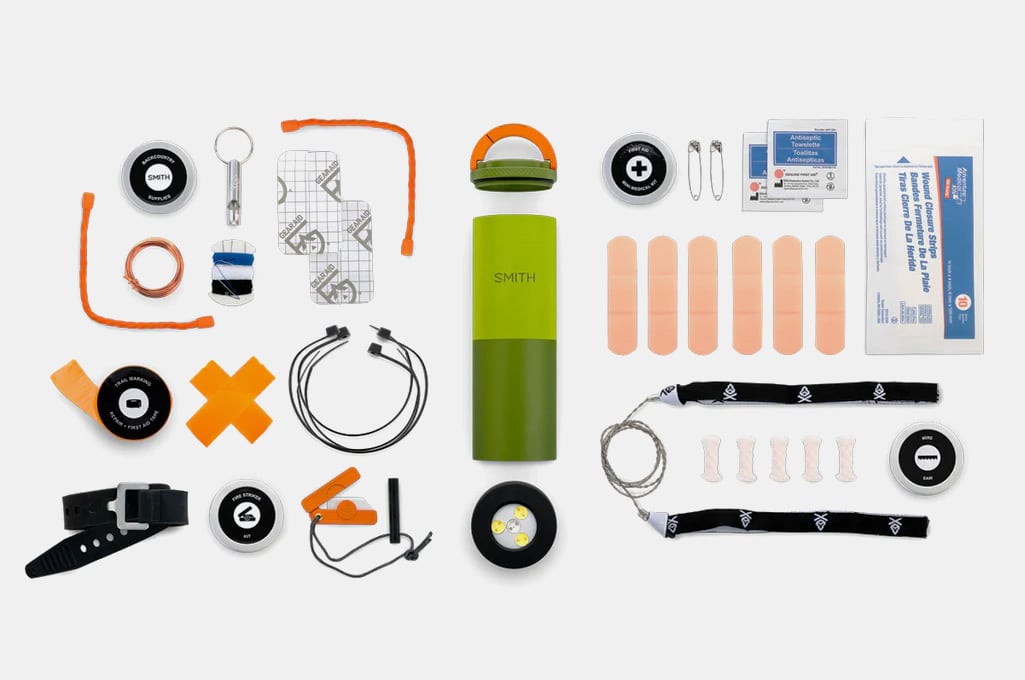 VSSL x Smith Backcountry Kit
COMPACT TOOL KIT
When a guy heads out into the backcountry, preparedness needs to take center stage. VSSL makes this easier than ever to accomplish, with their uniquely portable sets of emergency outdoor equipment stored in waterproof tubes. Their Backcountry Kit collaboration with Smith goes deep with 11 essential outdoor tools, from fire starter to first aid and beyond.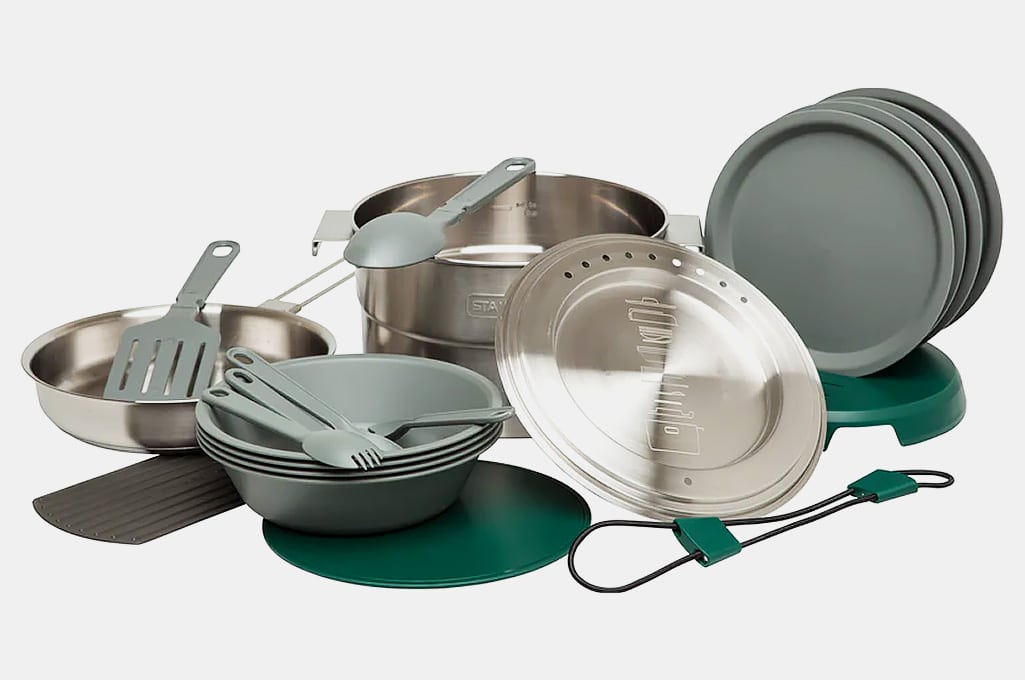 Stanley Adventure Full Kitchen Base Camp Cooking Set
CAMP KITCHEN
You might be able to get away with instant oatmeal and trail mix for a day or two outdoors, but longer journeys require real food. The Stanley Adventure Full Kitchen Base Camp Cooking Set is exactly what any guy needs to stay fueled up in the great outdoors—but it's still affordable enough for just about anyone to give as a gift.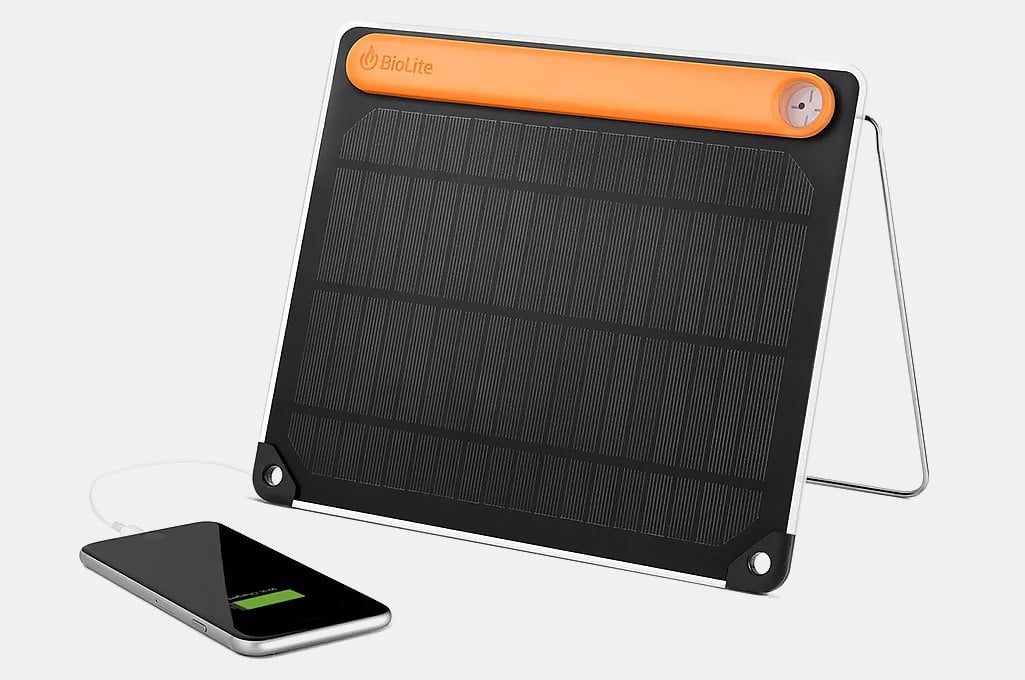 BioLite SolarPanel 5+
BACKCOUNTRY CHARGING
The sun gives us all the energy we need—if we're clever about how we capture its rays. BioLite's SolarPanel 5+ is about as clever as solar technology gets, with a built-in sundial that helps you align it with the sun for optimal charging. That makes it an ideal companion for any technologically-equipped outdoor adventurer.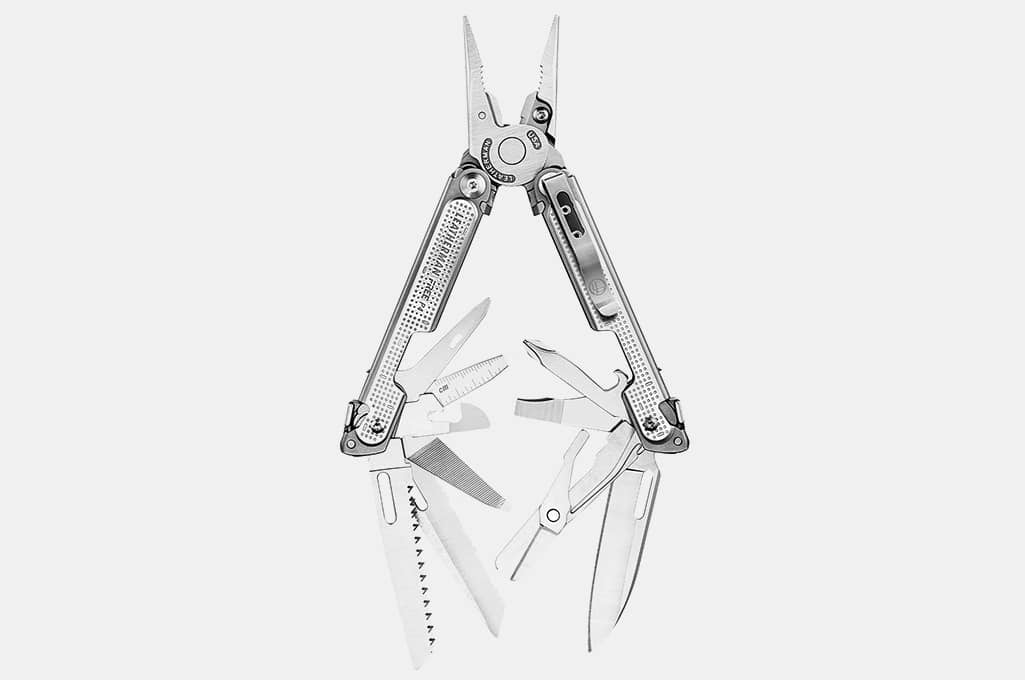 Leatherman Free P4 Multi-Tool
13 ESSENTIAL TOOLS
Carrying a whole tool belt with you out into the backcountry? No thanks. Cut down on weight—but don't miss out on versatile functionality—with something like Leatherman's Free P4 Multi-Tool, complete with 13 essential tools that can get a guy out of any jam. And thanks to Leatherman's 25-year warranty, you know this is a gift that will really keep on giving.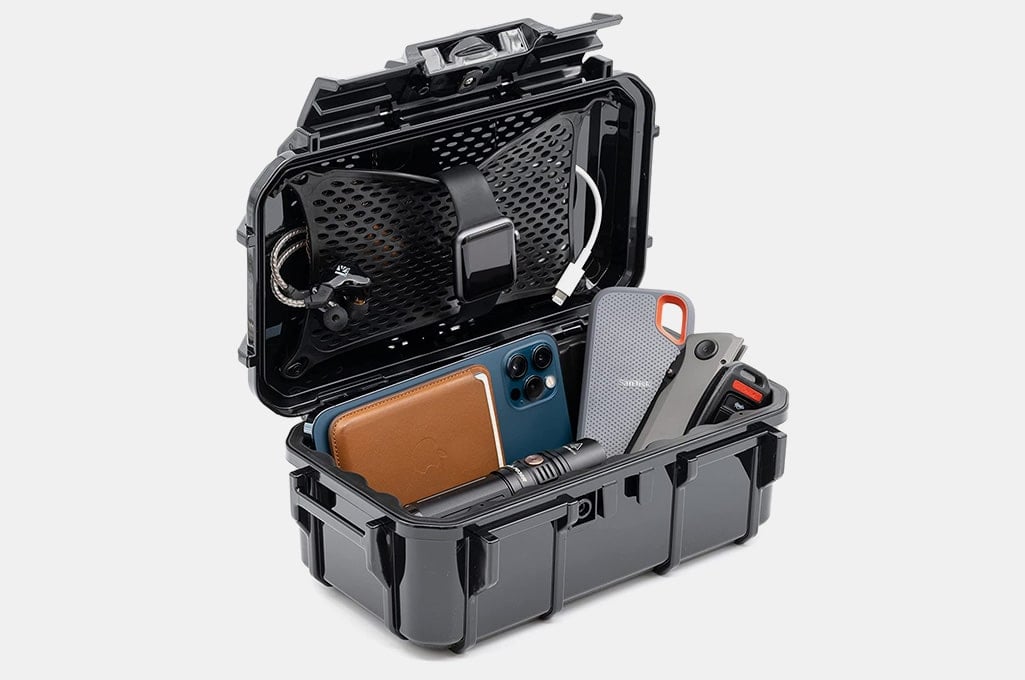 Evergreen Seahorse 57 Waterproof EDC Case
MILITARY SPEC
There's more outdoor gear now than ever that needs to be kept absolutely dry, from your smartphone to a camera to firearms and ammo. The Evergreen Seahorse 57 Waterproof EDC Case, with its military spec durability and waterproofing, will make sure that it all stays dirt- and water-free—at an entirely reasonable cost.
Disclosure: Clicking on these links and making a purchase may earn us a small referral fee, at no extra cost to you. Learn more here.