25 Gift Ideas For The Indoorsman
Some guys like to spend every waking moment soaking up the sun and the scent of pine in the great outdoors. They live for weekends hiking, camping, and risking life and limb on their latest outdoor adventure.
Then there are the men that would rather watch a football game than play one, or walk ten feet to the backyard grill than hike ten miles to grill at a campsite. Hey, some guys want a little R&R after a long work week and there's nothing wrong with that.
The question is, what kinds of gifts can you get these avid indoorsmen? When they don't need a new fly rod, nine iron, or tactical backpack, you might be left scratching your head. The good news is, there's no shortage of options to show the indoorsy types in your life you care. Here are 25 of the best gift ideas when buying for the indoorsman this season.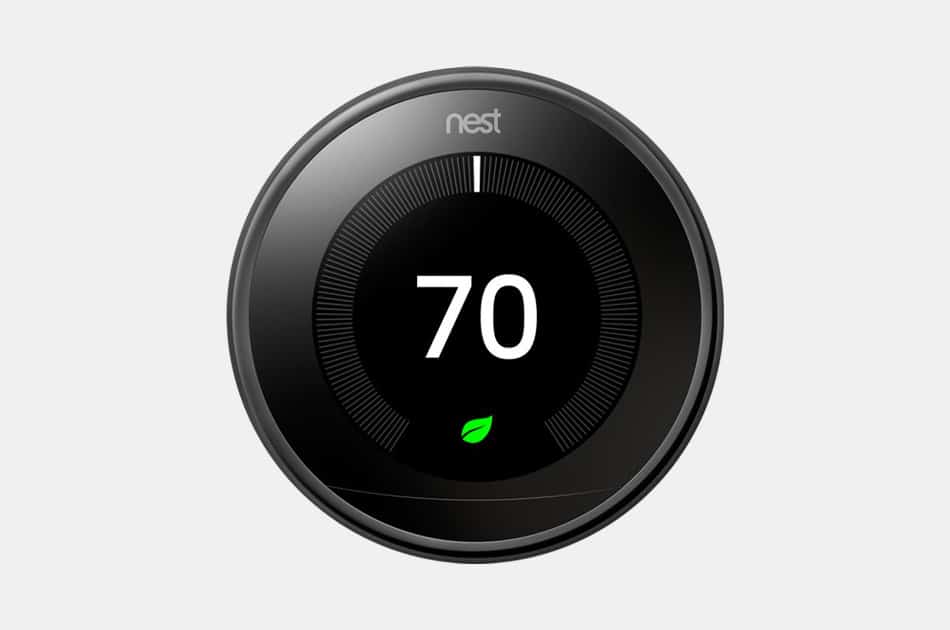 Google Nest Learning Thermostat
SELF PROGRAMMING
This smart thermostat auto adapts to user lifestyle and changing seasons. It will probably start the robot revolution one day. Until then, it'll keep your home interior comfortable with minimal effort.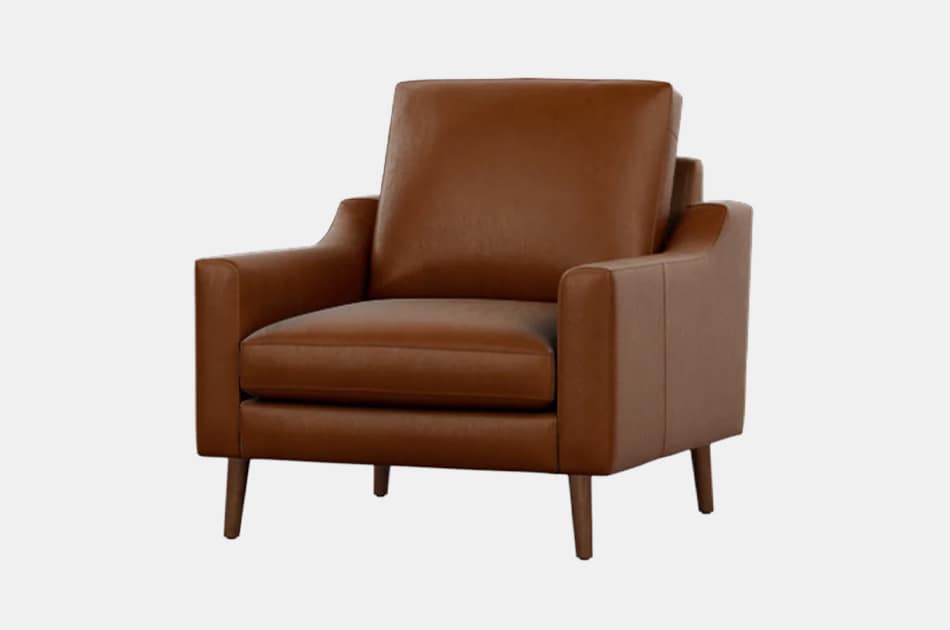 Burrow Nomad Club Chair
BUILT-IN USB CHARGER
This sturdy, sleek, mid-century modern design in top-grain Italian leather is the home office must-have no true indoorsman can do without. It's perfect for curling up with an Ian Fleming book and a pour of Scotch on a Sunday evening.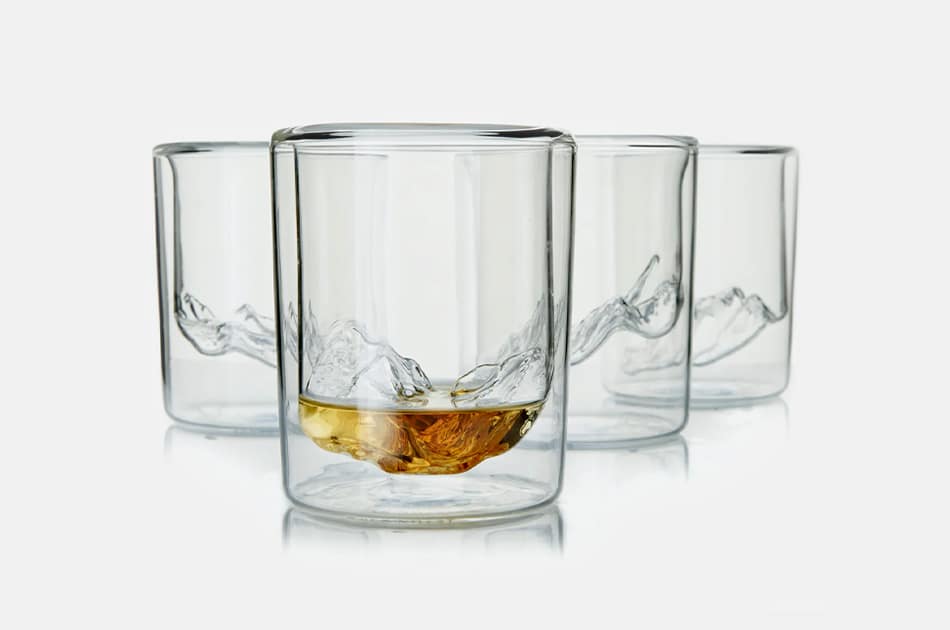 Whiskey Peaks Whiskey Glasses
JUST ADD BOURBON
Who needs a tumbler with the Matterhorn rising from the bottom when you can have peaks commemorating America's National Park Service emerging from two fingers of your favorite whiskey? Just add your favorite bourbon and the aforementioned leather chair and you've got your entire evening planned out.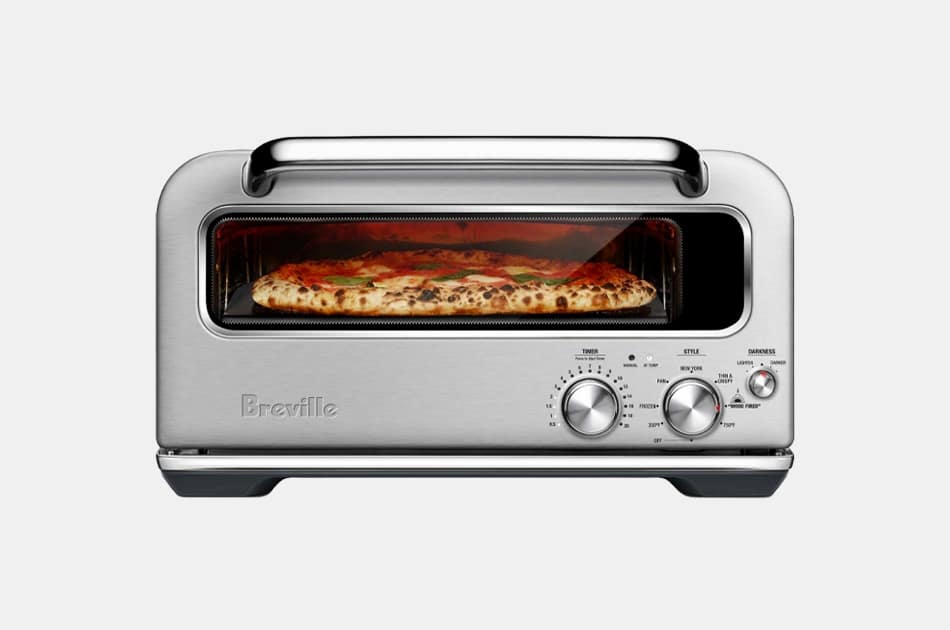 Breville Smart Oven Pizzaiolo
BRICK OVEN STYLE
The name's a bit over the top, but this little oven will cook up a crispy, thin-crust, brick oven-style pie in as little as two minutes. Skip the Door Dash app and opt for this pizza oven instead.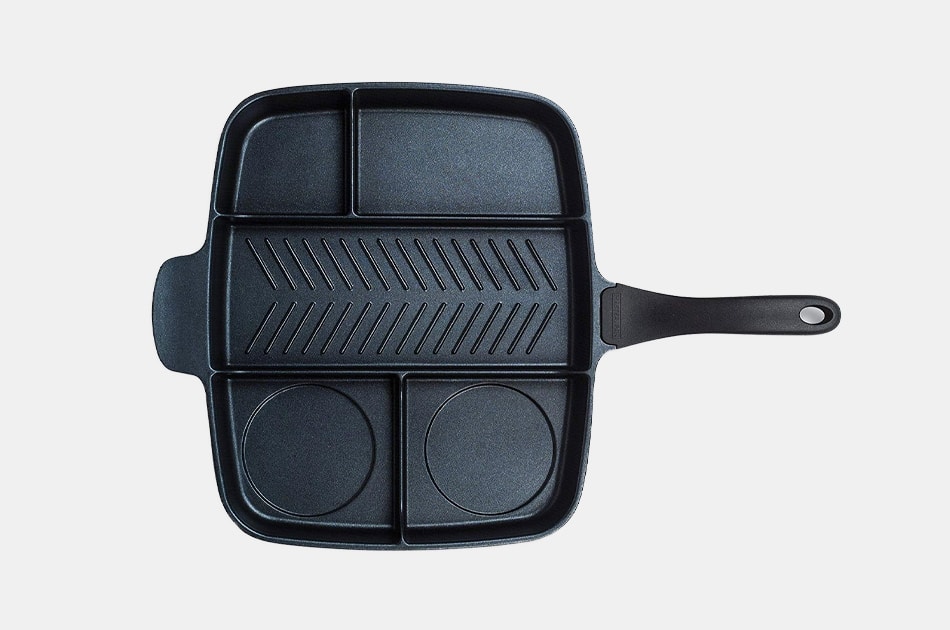 Master Pan
ONE PAN, LESS DISHES
Indoor grilling is made easier with this non-stick skillet featuring five compartments for eggs, bacon, potatoes, and…er…throw in last night's leftovers.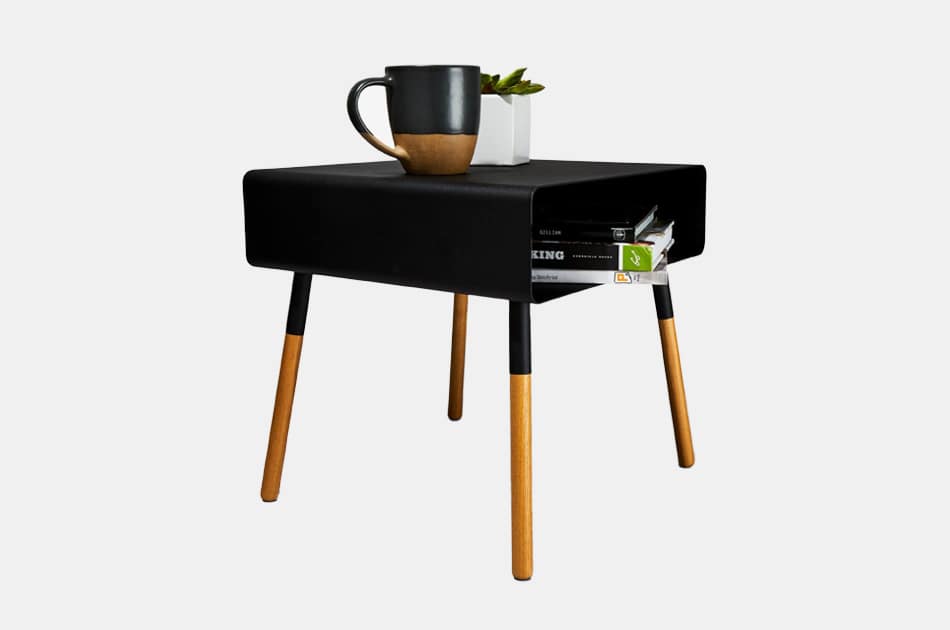 Yamazaki Black Steel & Wood Low Bedside Table
LESS IS MORE
Minimalist design gets a leg up with this simple, wood and steel table that really upgrades the bachelor pad, mattress-on-the-floor aesthetic.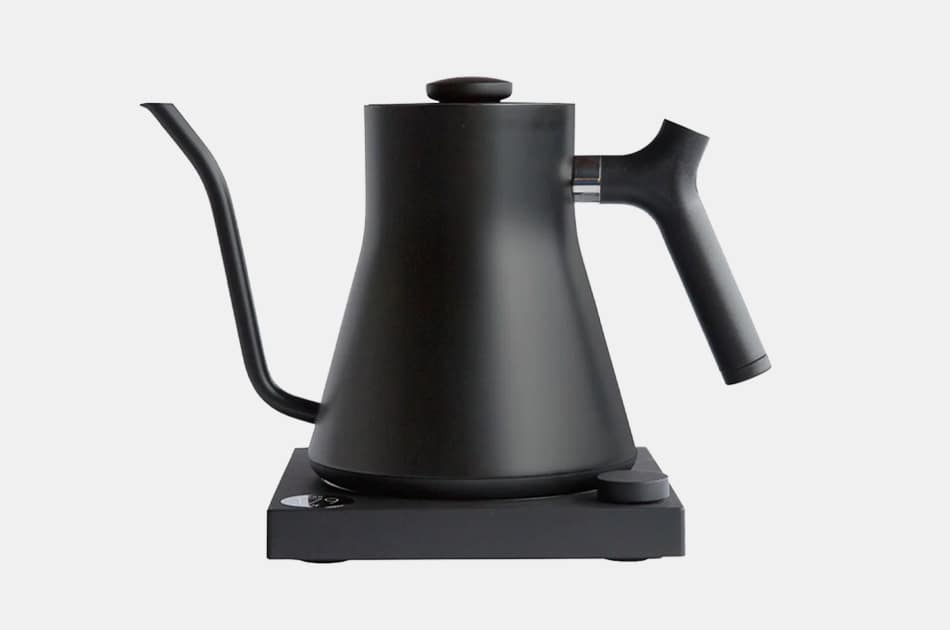 Fellow Stagg EKG Electric Kettle
BLUETOOTH ENABLED
Those who love hot drinks will appreciate an upgrade to this modern marvel in matte black with LCD display and Bluetooth connectivity for remote control.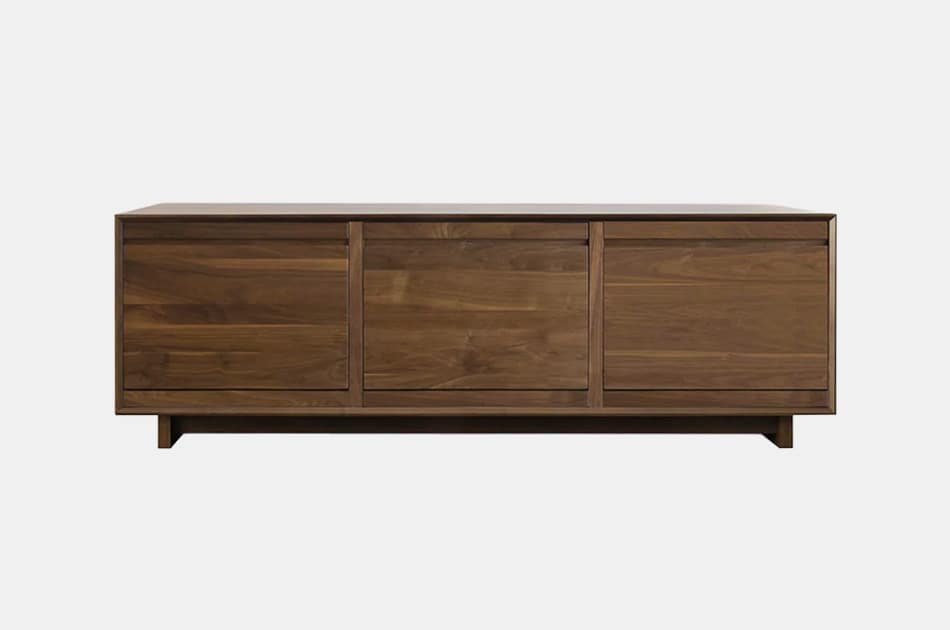 SYMBOL Audio Aero LP Storage Cabinet
VINYL STORAGE
Vinyl-loving hipsters with get a lot of use from this 76-inch storage cabinet in 100% solid walnut that houses up to 120 LPs in each of three bins.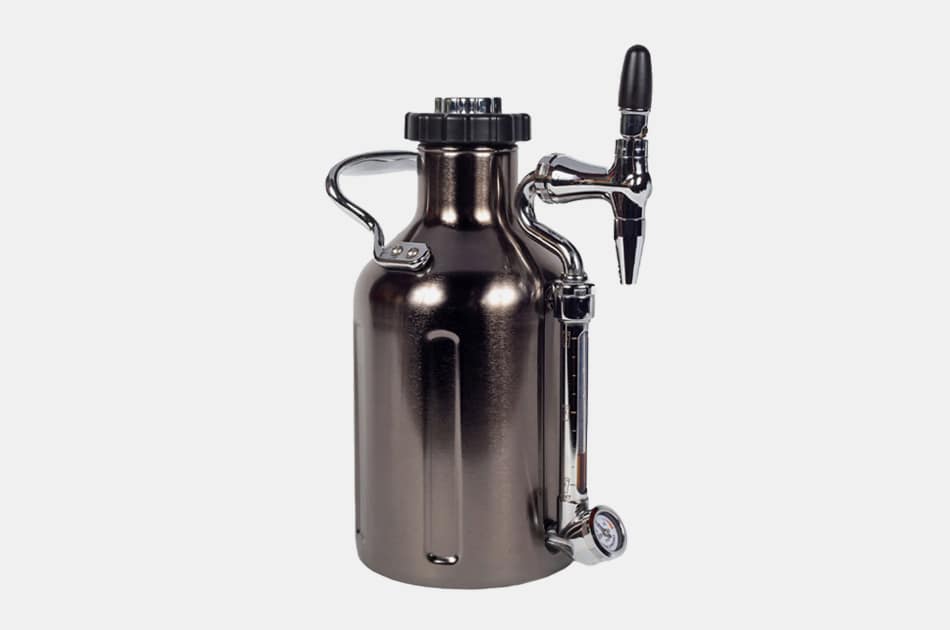 GrowlerWerks uKeg Nitro Cold Brew
ALL-IN-ONE SYSTEM
For guys tired of paying for primo brew at the local coffee shop, this stainless-steel appliance delivers 12 cups of nitro cold brew to start each day right.
Filson Mackinaw Wool Blanket
RELIABLE WARMTH
No indoor space is complete without a throw blanket. This one comes made with 100% virgin wool sourced from the USA and camouflaged by an unassuming grey and black buffalo check design.
Brilliant Smart Home Control
SMART DEVICE MANAGEMENT
With built-in Alexa voice assistance and compatibility with Ring, Sonos, Hue, Google Nest, WeMo, SmartThings, and Apple Home Kit, this Brilliant, multi-panel touchscreen controller earns its name. Easily manage everything from lighting to temperatures, along with the many smart devices in your home, all with a handy touchscreen.
Ember Mug²
PERFECTLY-HOT COFFEE
Ember offers an ideal solution to the conundrum of ever-cooling coffee. Set a preferred temp (120°F to 145°F) on this 14-ounce mug and it will maintain it for up to 80 minutes on battery power or all day with the charging coaster.
Nerf Rival Nemesis MXVII-10K
HOLIDAY WARFARE
Even introverts still enjoy intermittent bouts of action. Encourage some not-so-friendly rivalry with this fully motorized Nerf Rival Nemesis blaster that holds up to 100 rounds. With this under the tree, it'll be the most entertaining Christmas morning you've had in years.
Four Point Earth Puzzle
1000 PIECES
The detailed image of Earth featured on Four Point's 1,000-piece puzzle comes from NASA. It displays the Western Hemisphere and Pacific Ocean, so you might just want to keep it assembled.
Allbirds Men's Wool Loungers
MAXIMUM COMFORT
Slip-on shoes are the indoorsman's footwear of choice. Allbird's comfy kicks in wool are warm, washable, and available in over a dozen color combos to match your outfit and your mood.
Good + Well Supply Co. Great Smokies National Park Candle
MADE IN USA
Spark up the Great Smokies National Park Candle to inhale aromas of red maple, laurel, and sandalwood. It's like the great outdoors, without the bracing air, annoying pests, and potential for deadly wildlife encounters.
ESPN Foosball Table
GAME NIGHT
There is no doubt that foosball is the greatest game ever invented, and this particular table — with ESPN branding and a sleek black and gray color scheme — is the perfect addition to any respectable home office or basement. Chrome-plated steel rods deliver durability and an authentic foosball experience.
Flint and Tinder 10-Year Hoodie
BETTER WITH AGE
Anyone that's tired of subpar hoodies that disintegrate after just a year or two will love Flint and Tinder hoodies, offering domestically sourced materials and American-made appeal—not to mention a 10-year guarantee against rips, tears, or seam-rending.
Svago Newton Zero Gravity Recliner
NEXT-LEVEL COMFORT
For guys that love the idea of zero gravity, but not enough to become an astronaut, Svago's Newton adjustable recliner is the next best thing. It features premium leather upholstery, heating and air massage features, and a handheld remote to control it all.
Fellow Ode Brew Grinder
AWARD-WINNING DESIGN
Fellow's compact, professional Ode Brew Grinder includes 11 grind adjustment settings and features that reduce oxygen and heat exposure to keep your beans as pure as possible.
Cabin Fever: Enchanting Cabins, Shacks, and Hideaways
MODERN HIDEAWAYS
This Cabin Fever coffee-table book answers the question: why trek all the way to a cabin in the woods when you can peruse stunning photographs of faraway places from the comfort of your own home?
DudeRobe Hooded Robe
PREMIUM LOUNGWEAR
This "as seen on Shark Tank" product from DudeRobe is essentially a cross between a hoodie, a towel, and a bathrobe. It combines the best features of all three into a soft, comfortable, absorbent garment perfect for going from shower to lounge mode.
Courant Catch:3
CHARGING TRAY
It's a valet tray and a charger, effectively killing two birds with one stone. Courant's slick Catch 3 valet offers wireless charging for your smartphone and an accessory tray for your wallet and keys, making it an organizational must-have for any nightstand.
Steve McQueen Limited Edition Print
KING OF COOL
The King of Cool looks his movie-star best in this framed, black and white photo, where he's seen sporting sunnies and cocking a pistol. A limited-edition print is the perfect inspiration piece for any man cave or decked-out home office.
Sonos Five Home Speaker
FULL STEREO SOUND
This sleek, versatile Sonos Five Home speaker not only offers Trueplay (adapting to the acoustics of any room), but it also streams from Sonos and Apple AirPlay. It even hooks up to your CD player, turntable, or other audio devices.
Disclosure: Clicking on these links and making a purchase may earn us a small referral fee, at no extra cost to you. Learn more here.