Sponsored
Best Gift Ideas For DC Comics Fans During Holiday Season 2022
Does someone in your life want toys, games, or comics for the holidays? We can help!
This article is presented by: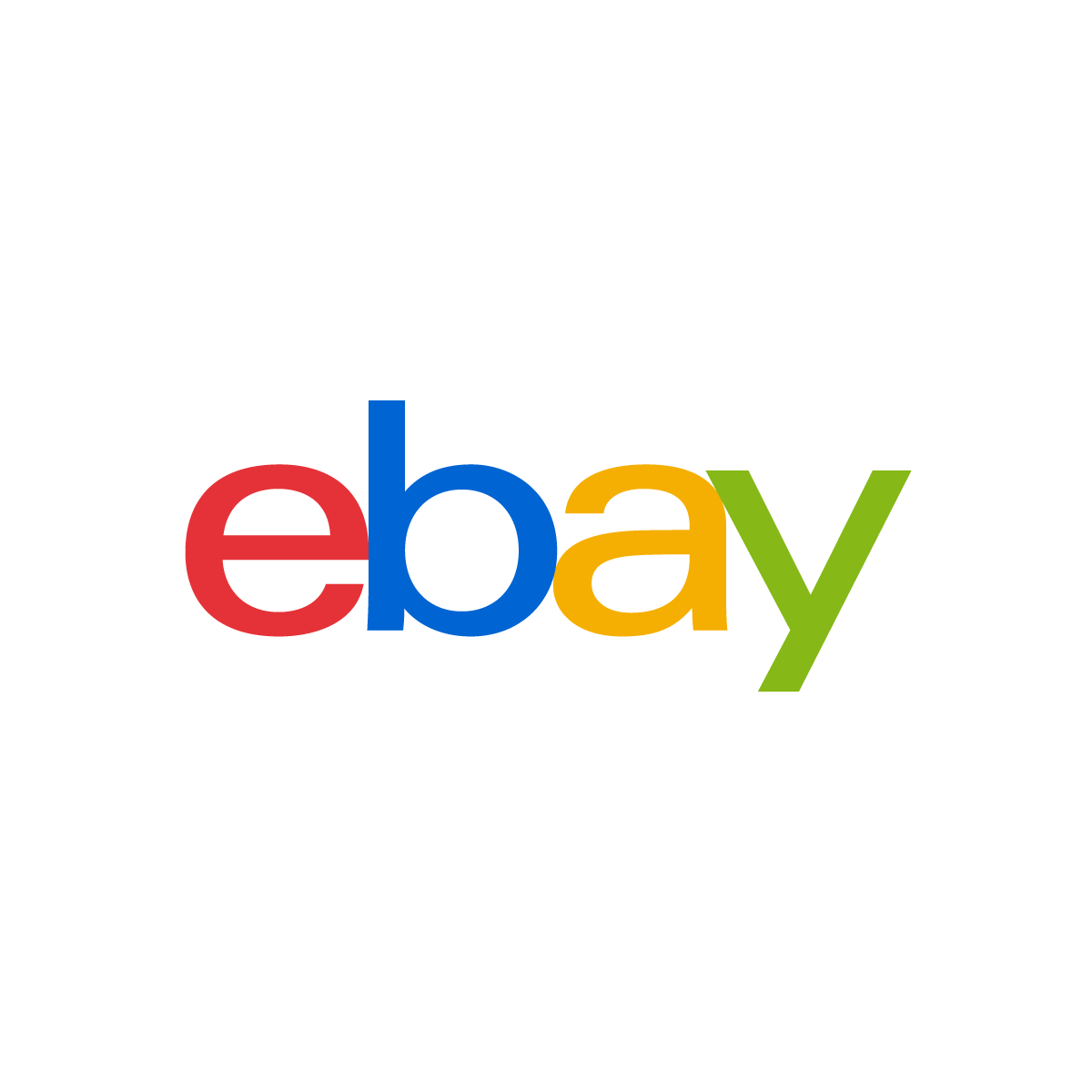 The holidays are here! With the collectibles market on fire lately, it's been a tough time for people to get their hands on some of the coolest comics, games, cards, and action figures out there. But there's no better time to go big than the holidays: now is a great time to grab those giant action figures, massive collected editions, and classic cards. And of course, we're happy to help you find the perfect gift for the nerds in your life, whether they're lifelong Bat-fans or just getting into your favorite heroes.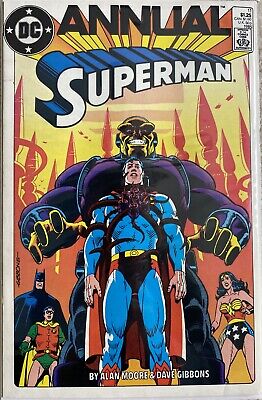 FOR THE MAN WHO HAS EVERYTHING: "For The Man Who Has Everything," Superman Annual #11
"For The Man Who Has Everything" isn't a holiday story—Batman, Robin, and Wonder Woman visit Superman at the Fortress of Solitude to bring him birthday gifts—but it is an incredible story and the foundation for a few remarkable adaptations in other media (namely the episode of JLU that went by the same name). Created by the Watchmen team of Alan Moore and Dave Gibbons, one would expect it to be high quality, and it absolutely is. You'll be lucky to find copies of this issue for less than $50, so grab them if you do.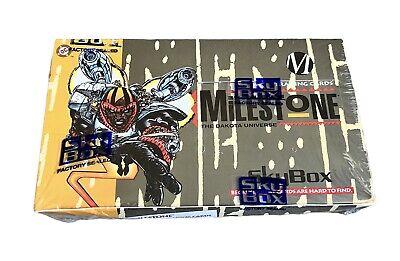 Milestone is super hot right now. After a long hiatus, the company, founded in the 1990s by a group of brilliant Black comic creators, is back in publication and as good as they ever were. And if you want a reminder of their early excellence, these trading cards are a great way to reminisce. These cards have original artwork of the Milestone heroes—Icon, Rocket, Hardware, Static. But the comics aren't hot enough yet to have driven the cost of the cards through the roof: you can still find boxes for under $20, an absolute steal.
DC's Absolute Editions are probably the nicest comics to read. The oversized slipcase covers always look amazing, and there's real care and delicacy put into the printing. While the supplemental material is always well worth the increased cost, none of these Absolutes are quite as spectacular as the ones collecting Jack Kirby's Fourth World epic. This is Kirby at his finest: thoughtful, sweepingly bombastic, full of cleverness and deeper meaning. These books should be required reading for anyone who loves comics because they work on so many levels. At $85–90 a piece, they're pricey, but they're truly worth every penny and more.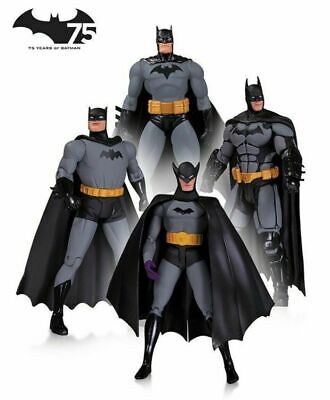 Batman has had a lot of iconic looks over his publication history, and DC was smart enough to celebrate his anniversary with an action figure set collecting some of the best. This 4-pack has designs based on the original Bob Kane work, genius comic artist Darwyn Cooke's New Frontier Batman, legendary Hush (and greatest X-Men artist of all time) artist Jim Lee's work, and the design from the Arkham games. This was part of a limited set from 10 years ago, so it's on the pricier side at about $100 each, but they look great and probably have growth potential.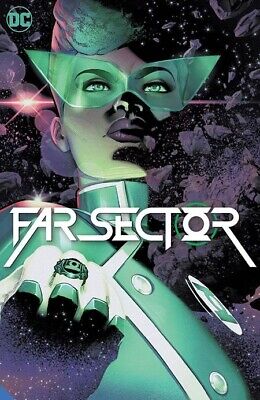 NK Jemisin and Jamal Campbell teamed up to make one of the best Green Lantern comics of all time in Far Sector. Jemisin, an accomplished fantasy novelist, made an immaculate jump to comics with this book, and Campbell's art was rippling with energy and full of character. This is a book you give out to people you want to get excited about comics. As proponents of comics being read until they fall apart, don't be afraid to roll up multiple copies of this collection and hide them in friends' stockings.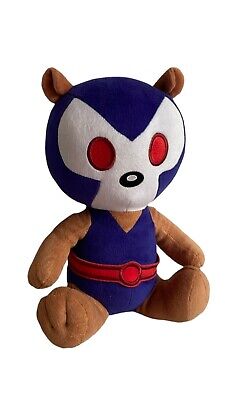 Art Baltazar and Franco Aureliani are responsible for some of the best DC comics for kids and early readers, with Tiny Titans and their related stories. And the most genius merchandising tie-in in all of comics history came out of their occasional League of Super Pets stories when DC Collectibles put out a series of stuffed animals based on the Justice League's fluffy (or occasionally scaly) sidekicks. But we're not here for Ace the Bathound or Krypto or even Dex-Starr, the Red Lantern kitty. We're here for the stuffed bear that Batman's arch-nemesis Bane carried with him as he was raised and tormented in a Santa Priscan prison complex. We're here for a cute, fuzzy stuffed bear in a Lucha libre mask. We're here for OSITO, the bear that maybe kinda had a knife hidden in his head so Bane could take over the prison. I can't believe how adorable this is, but at $60, it probably doesn't have any secret blades in it.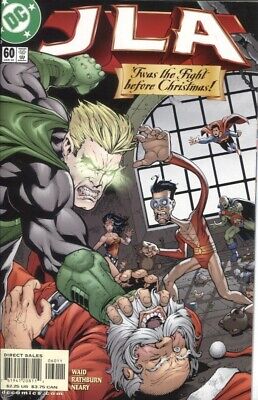 FOR THE PEOPLE WHOSE FAVORITE SUPERHERO IS SANTA CLAUS: JLA #60 (1997)
I'm willing to bet you know someone out there who will argue that Santa Claus is the world's greatest superhero. For them, you can get two presents: first, this issue of the '90s JLA series, by Mark Waid and Cliff Rathburn, where Santa joins the Justice League and is promptly captured by Neron, lord of one of the DCU's hells, so Neron can use Santa's powers (presumably to ruin Christmas); and second, the holiday joy of vindication, knowing that official DC canon agrees with their argument. Thankfully, you won't need to break the bank to concede this point: copies of JLA #60 can be had for cover price without too much work.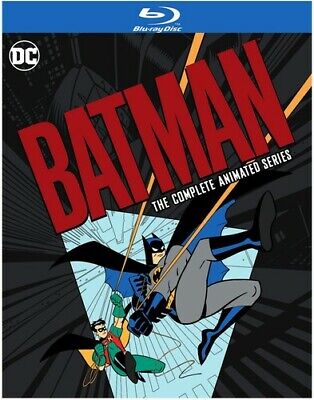 Unsurprisingly, the best superhero show led by the best Batman also has a couple of the best holiday episodes of any superhero media ever. "Christmas with the Joker" and "Holiday Knights" are both stellar: the first is a wild Christmas version of so many classic Joker stories, while the second has Harley and Ivy getting their first Christmas tree together. You absolutely want to own physical media of this show, and copies of this are very affordable: as low as $35.