When it comes to the spirits world, flavored whiskey is fairly divisive. Some drinkers enjoy the complexity and balance an extra flavor or two can bring to a well-aged whiskey. Others believe it's a cloyingly sweet, over-the-top synthetic way to mask a poorly made whiskey. It's okay to feel either way about it. Everyone is entitled to their opinions. But regardless of what you think, someone is buying it because the flavor whiskey business is booming.
And, when it comes to flavored whiskey, the top dog is definitely cinnamon. We know all about the popularity of handing a bottle of Fireball around at an NFL tailgate, frat party, or baby shower. But there's much more to cinnamon-flavored whiskey than this popular brand. From the likes of Jack Daniel's to Jim Beam, Evan Williams, and even lesser-known upstarts, everyone seems to have a cinnamon whiskey.
We understand why. While you can get a little over-the-top with apple, peach, or some other fruit, cinnamon (since it's always found on the palate of many whiskeys) is actually a fairly complimentary flavor. We absolutely get it. Oaky wood, vanilla, caramel, dried fruit, and cinnamon make for a winning flavor profile.
Now that we regaled you with the positive flavor of a cinnamon-centric whiskey, it's time to find some to drink. Luckily, we did the work for you. We're all about saving you time perusing online retailers and slowly meandering aimlessly down the aisles of your local liquor store. We found ten great cinnamon whiskeys (including the aforementioned Fireball) guaranteed to warm you up on an unseasonably cool spring evening. Keep scrolling to see them all.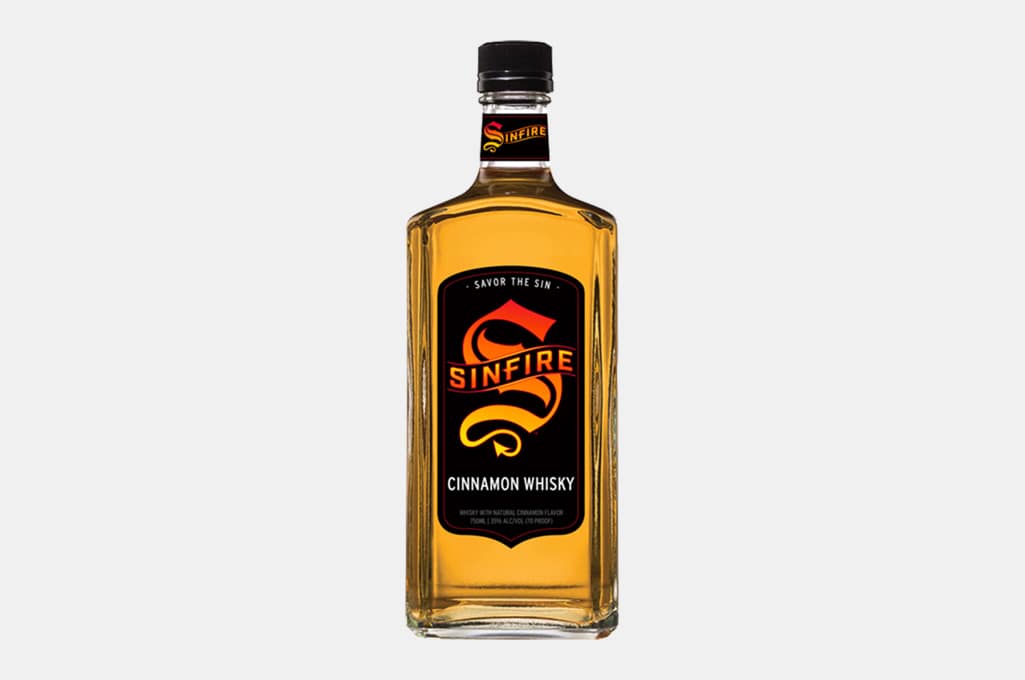 SinFire Cinnamon Whiskey
With a name like SinFire, you likely have a pretty good idea about what you're in for with this flavored whiskey. Coming from the folks at Hood River Distilling, this cinnamon flavor whiskey is a blend of a smooth, easy-drinking whiskey and cinnamon sugar flavor. The result is a sweet, spicy, cinnamon-filled whiskey that will warm you from inside out if you drink it neat or on the rocks. It also makes a spicy/sweet base for your favorite whiskey cocktail.
Origin: Oregon
Proof: 70
Price Range: $15-20 for a 750ml bottle
Evan Williams Fire
Evan Williams makes some of the most underrated, nuanced bourbons on the market. It's no surprise that its cinnamon whiskey is something special. It starts with the brand's Kentucky straight bourbon which is then infused with cinnamon. The result is a full-flavored, spicy, sweet, warming whiskey with notes of honey, cinnamon candy, oak, and vanilla. For a spicy whiskey, it's surprisingly smooth and sippable.
Origin: Kentucky
Proof: 65
Price Range: $13-16 for a 750ml bottle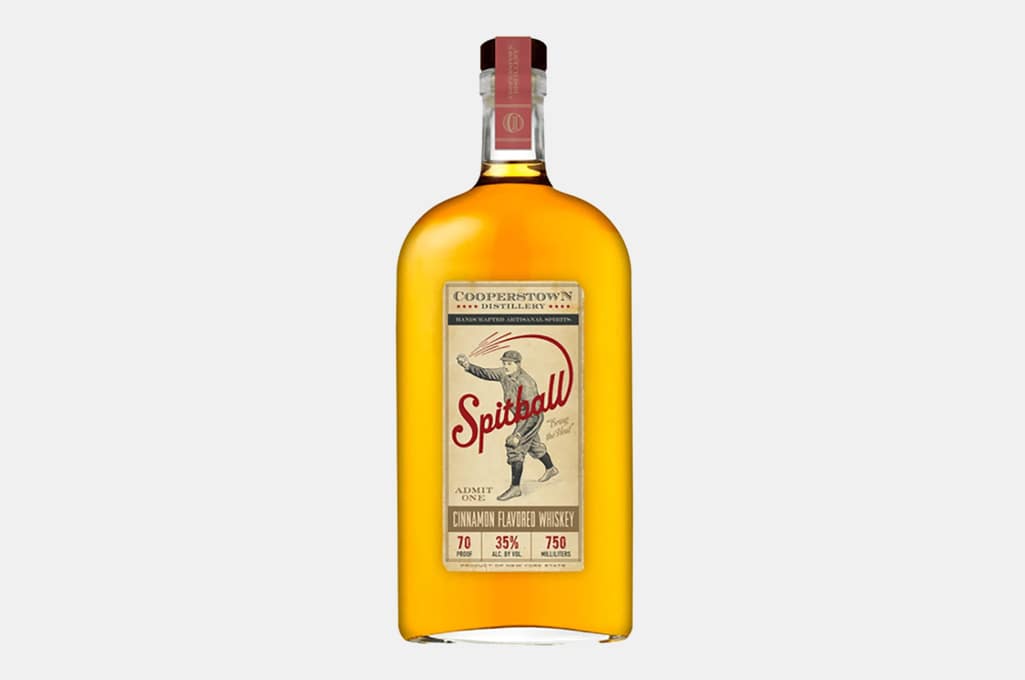 Cooperstown Spitball Cinnamon Whiskey
New York's Cooperstown is well-known as the home of the Baseball Hall of Fame as well as the popular Brewery Ommegang. But we think it should be known as the home of a great, craft cinnamon whiskey. Cooperstown Spitball Cinnamon Whiskey, named for the wildly controversial baseball pitch, is crafted for drinking straight or mixed into your favorite cocktail. It's touted as having 50 percent less sugar than some of its cloying, overly sweet counterparts. We can definitely get behind that.
Origin: New York
Proof: 70
Price Range: $25-35 for a 750ml bottle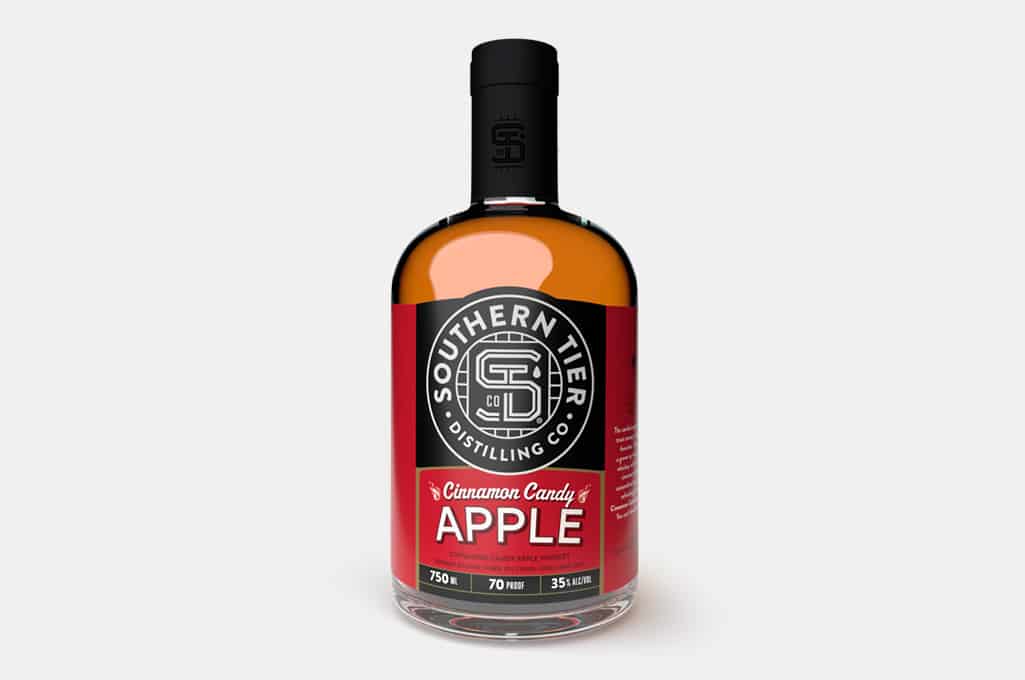 Southern Tier Cinnamon Candy Apple Whiskey
Southern Tier is more well-known for its brewing prowess, but if you don't try any of its spirits, you're really missing out. This is especially true with its Southern Tier Cinnamon Candy Apple Whiskey. Deciding that cinnamon simply isn't enough, this whiskey was crafted to taste like a cinnamon candy apple. This award-winning cinnamon whiskey definitely tastes like it's supposed to with complex candy apple, cinnamon, oak, and vanilla flavors.
Origin: New York
Proof: 70
Price Range: $25-30 for a 750ml bottle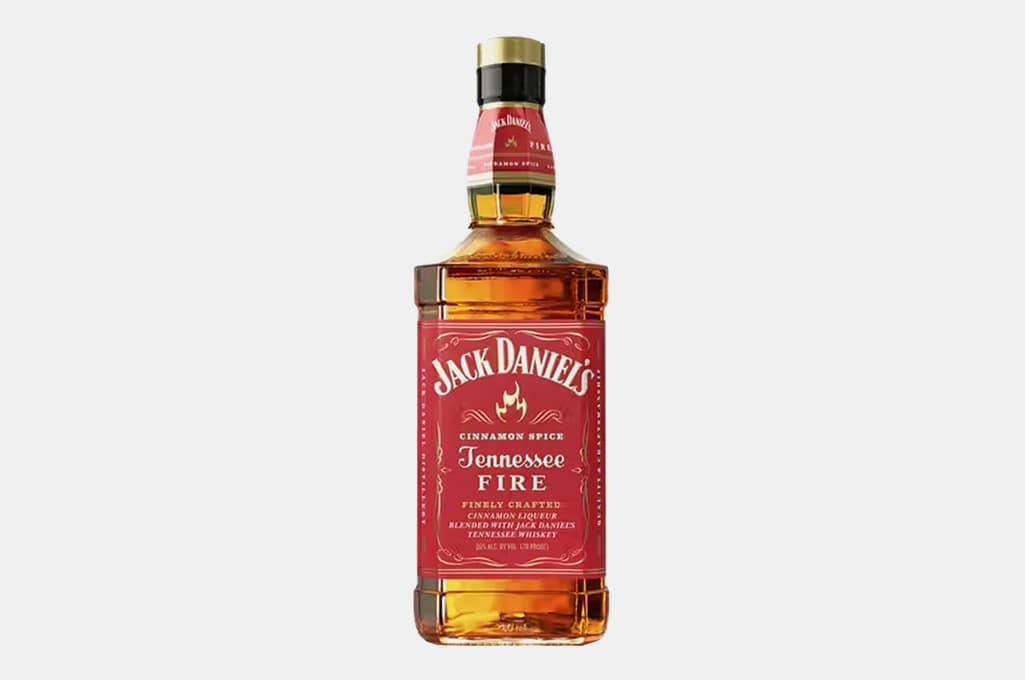 Jack Daniel's Tennessee Fire
We can debate all day whether or not Jack Daniel's is a bourbon or not, but we'd rather just agree that Jack Daniel's Tennessee Fire is just that: fire. This complex, flavored whiskey begins with the Old No.7 we all know and love. A cinnamon liqueur is blended with it to create this sweet, mellow whiskey with bold, spicy notes. Perfect for slow sipping with a single ice cube, this is the warmer you need for the early days of spring.
Origin: Tennessee
Proof: 70
Price Range: $25-35 for a 750ml bottle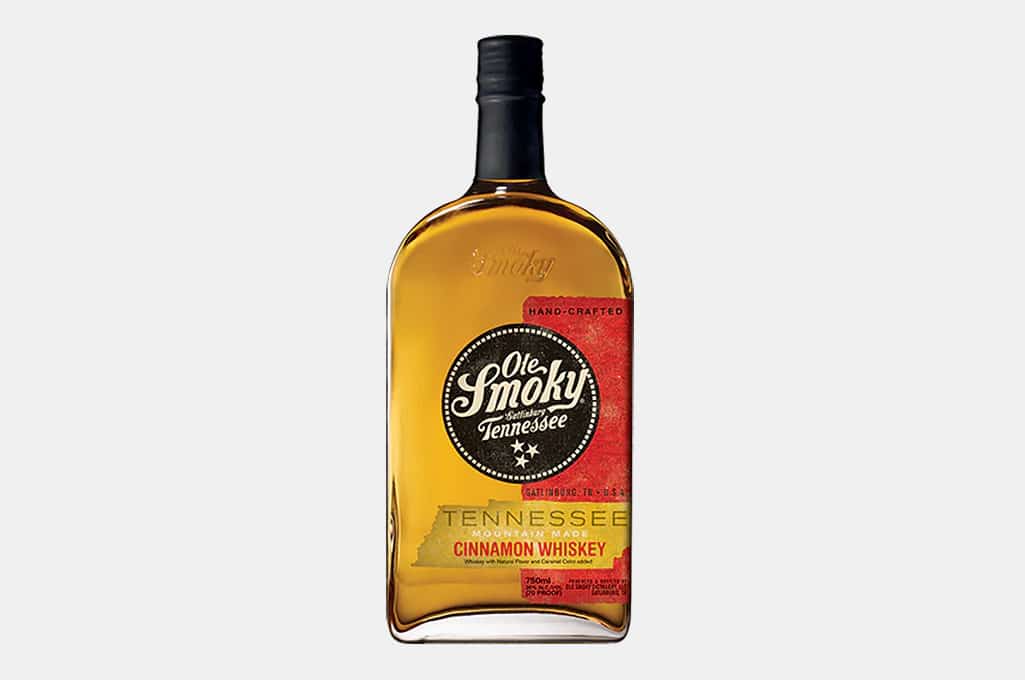 Ole Smoky Cinnamon Whiskey
Gatlinburg, Tennessee's Ole Smoky is well-known for being at the forefront of the legal moonshine revolution. Still one of the best moonshine brands, it also makes whiskeys. This includes its Ole Smoky Cinnamon Whiskey. It's sweet like corn whiskey but has the added kick of spicy, sweet cinnamon. Mellow, warming, and spicy, it's a great choice for a sipper while you lounger around an early spring backyard campfire.
Origin: Tennessee
Proof: 70
Price Range: $19-22 for a 750ml bottle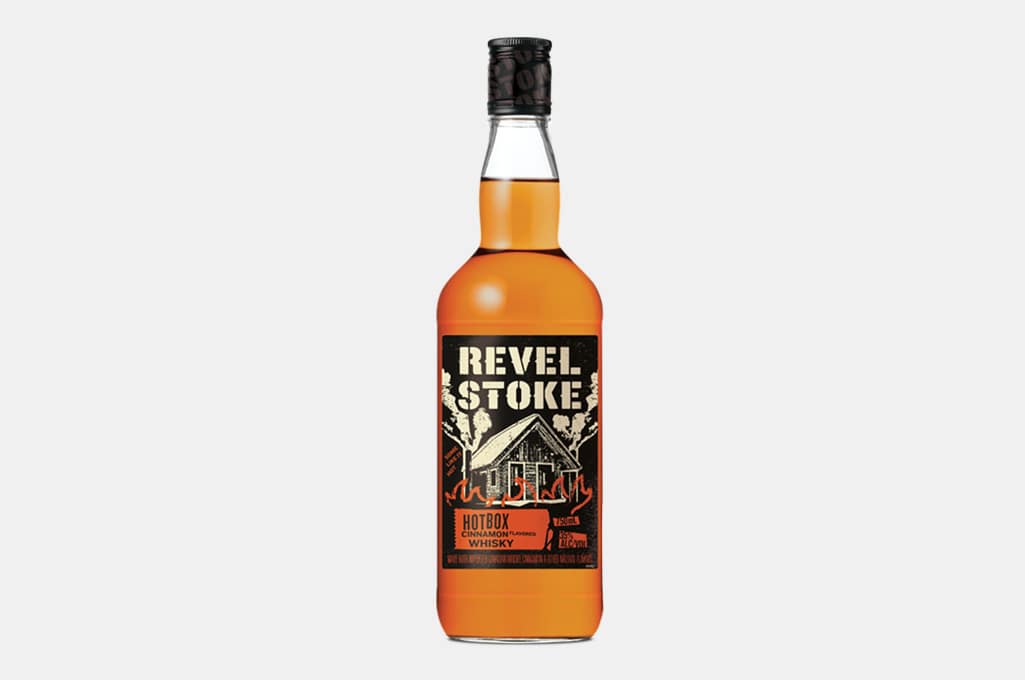 Revel Stoke Hotbox Cinnamon Whisky
This Canadian whisky gets its bold, warming, sweet, spicy flavor from the addition of Saigon and Ceylon cinnamon. While many brands rely on cinnamon flavors, the use of real cinnamon gives this a more really, spicy, nuanced flavor profile. Grab a bottle and keep it close by to sip it neat while you sit on a back porch or deck on a chilly spring night.
Origin: Canada
Proof: 70
Price Range: $14-18 for a 750ml bottle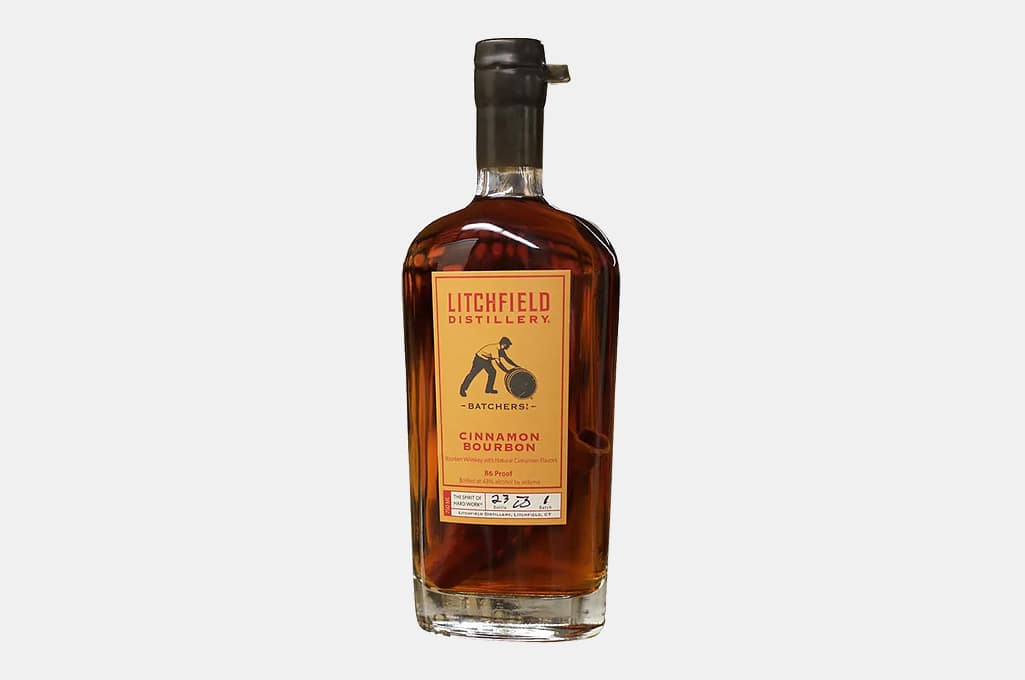 Litchfield Cinnamon Bourbon
This is a truly complex cinnamon whiskey. It begins as Litchfield's straight bourbon whiskey. It's then infused with Indonesian cinnamon sticks. This creates a remarkably balanced smooth, sweet, spicy whiskey with the sticky toffee pudding, oak, and vanilla flavors melding with the warming cinnamon candy flavor. This is a legit cinnamon whiskey that you should not miss. It's a little pricier than some of the other whiskeys on this list, but it's well worth it.
Origin: Connecticut
Proof: 86
Price Range: $45-55 for a 750ml bottle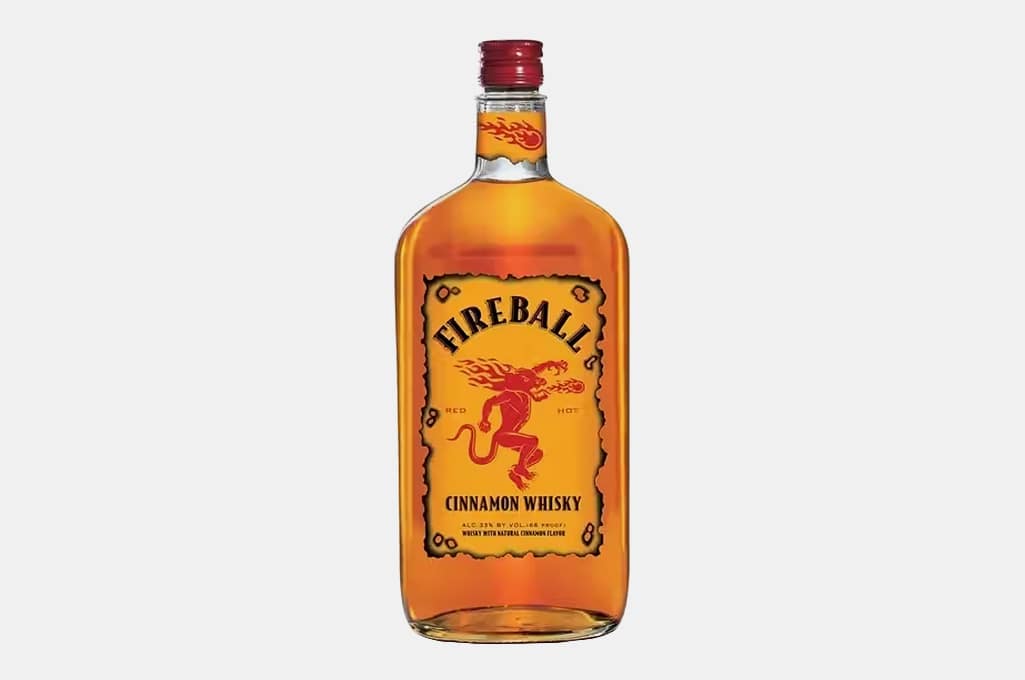 Fireball Cinnamon Whisky
We already mentioned Fireball briefly. It's arguably the most popular cinnamon whisky on the market. Created to taste like the classic "fireball" candy, this Canadian blended whisky from the Sazerac company is mixed with cinnamon flavors as well as sweeteners to give it a bold, spicy, sweet flavor profile. It literally tastes like cinnamon candy and that's exactly the point.
Origin: Canada/Louisiana
Proof: 66
Price Range: $14-16 for a 750ml bottle
Jim Beam Kentucky Fire Whiskey
Jim Beam White Label is well-known as one of the best budget bourbon brands. But the renowned bourbon brand also got in on the cinnamon whiskey action of its counterparts by releasing a spicy whiskey of its own. Kentucky straight bourbon is mixed with cinnamon liqueur to create this sublimely warming, spicy, sweet, cinnamon, oak, and vanilla-filled whiskey.
Origin: Kentucky
Proof: 70
Price Range: $15-17 for a 750ml bottle
Disclosure: Clicking on these links and making a purchase may earn us a small referral fee, at no extra cost to you. Learn more here.