When it comes to everyday carry essentials, functionality, style, and reliability are paramount. Whether you're navigating the urban jungle or exploring the great outdoors, having the right tools at your disposal can make a world of difference. Headlined by Unimatic's U1 Dive watch in a limited edition olive colorway, this collection of essential everyday carry items strikes the perfect balance between practicality and aesthetics.
Unimatic Modello Uno Ref. U1S-8O
LIMITED EDITION
Italian microbrand company Unimatic was established in 2015 by a pair of Milanese-born pals who decided to design a watch for the thrill of it. The result was the brand's most popular item to date — the Modello Uno — or U1 — a dive watch revered for its contemporary, minimalist design while still maintaining a vintage feel. This is that timepiece, in a muted olive green colorway limited to 400 pieces.
You'll still have 300 meters of water resistance, a unidirectional timing bezel, and a reliable Swiss movement, in a colorway you likely won't see anyone else wearing from this brand.
The Ridge Wallet
MINIMALIST CARRY
Olive drab isn't just a color, it's a symbol of defrilled functionality, which makes it the perfect color for one of The Ridge's minimalist, built-for-life wallets. Two plates of anodized aluminum are held together with a rugged elastic band—that's where the cards go. A clip or strap holds your folded bills. And that's it. Because that's all that's needed. It's minimalist carry at its core.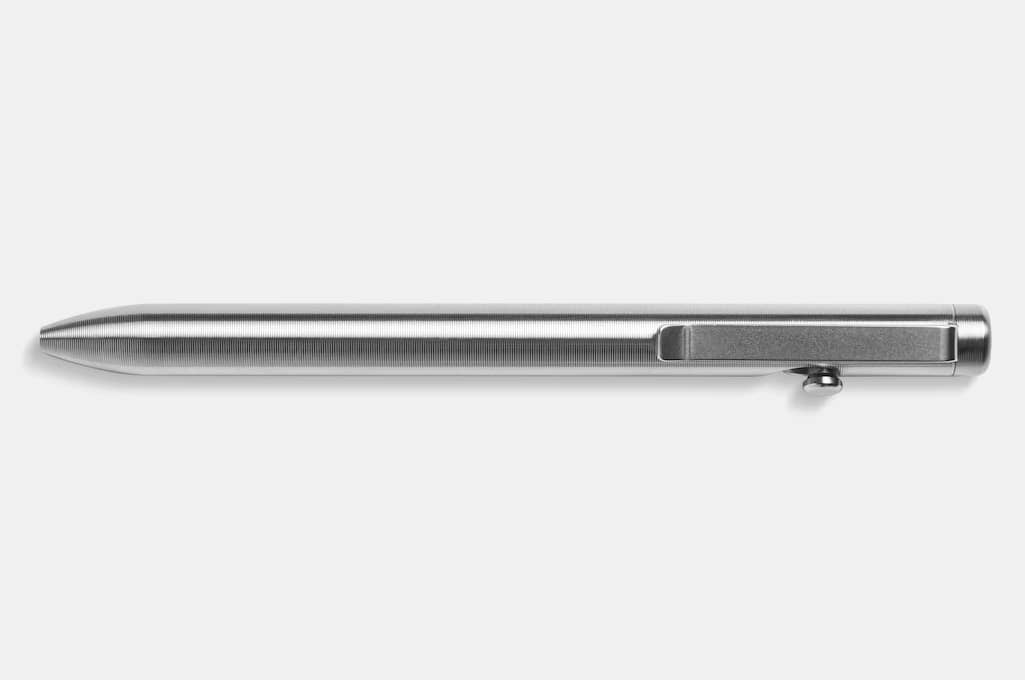 Tactile Turn Titanium Bolt Action Pen
FINE POINT
If you use a pen fairly regularly like we do, then spending the cash on a good one is a no-brainer, and a legitimate tax deduction (we're not tax lawyers, please don't take our advice on tax deductions.) Consider Tactile Turn's Titanium Bolt Action Pen as your daily writing implement.
The smooth deployment and balanced weight in your hand feels great in a satisfying, meditative way. With an all-metal construction and titanium finish, it'll last well into your next career that requires a pen that writes consistently.
The James Brand Redstone Knife
SUPERIOR GRIP
Small but capable, the James Brand Redstone Knife features finger rests that secure your grip of the handle, allowing the knife to resolutely get through whatever it's cutting. The uniquely-designed handle and edge-retaining blade work together, amplifying your strength and swiftness, whether you're opening boxes or cutting down Halloween decorations.
Disclosure: Clicking on these links and making a purchase may earn us a small referral fee, at no extra cost to you. Learn more here.