Although most people associate bourbon with American whiskey production, rye whiskey was actually the first whiskey distilled in the United States. Drier and less sweet than bourbon, ryes must contain at least 51% rye and be aged no less than 2 years in charred, new oak barrels.
Production of rye whiskeys largely disappeared after Prohibition, but since the turn of the 21st century have been making a comeback, with many craft distillers putting out exceptional, and often unique, versions. Our favorites include multiple regular award winning bottles. Here's a list of our ten favorite rye whiskeys we'll be drinking this fall. We recommend you give them a try too.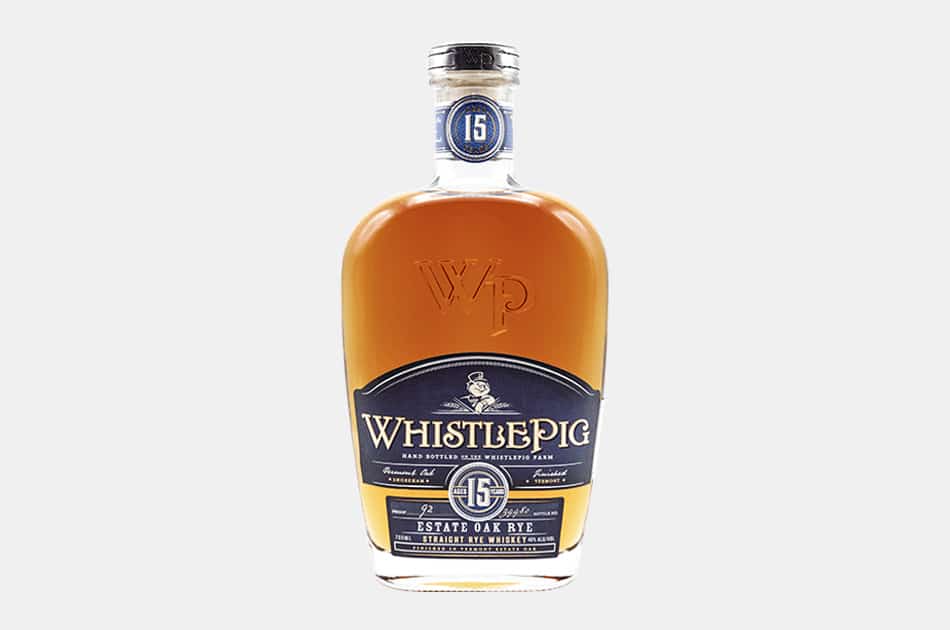 WhistlePig 15 Year Straight Rye Whiskey
While the $300 price tag on the Whistle Pig 15 Year Rye is a bit of a wallet shock, it's well worth every penny. Finished in Vermont Oak barrels harvested from their farm, the unusual complexity of the oak adds to the flavor and depth of character of the whiskey. With a nose of caramel and vanilla, a creamy butterscotch and light spice palate, with a perfect touch of rye pepperiness, and a warm, clean, yet rich finish, it's an exceptional bottle that more than lives up to its reputation and price point.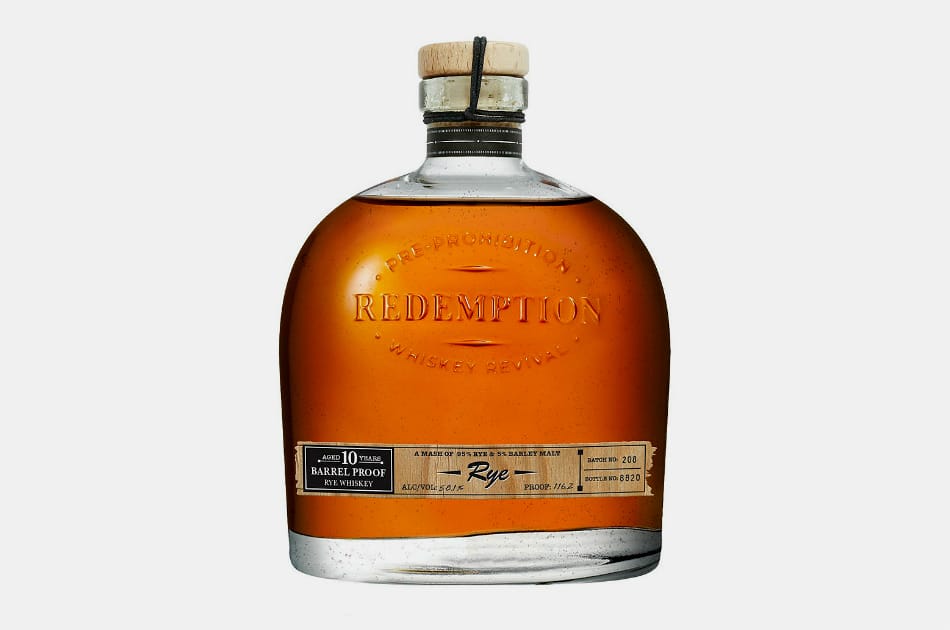 Redemption 10 Year Barrel Proof Rye Whiskey
Redemption has stated that their goal is to "bring back the classic American Rye cocktail," and their 10 Year Rye puts them well on the way to achieving that lofty aim. A classic rye with light citrus and floral notes and a hint of mint on the finish, it's a mellow, easy-drinking rye that makes an excellent Manhattan, Old Fashioned or Sazerac.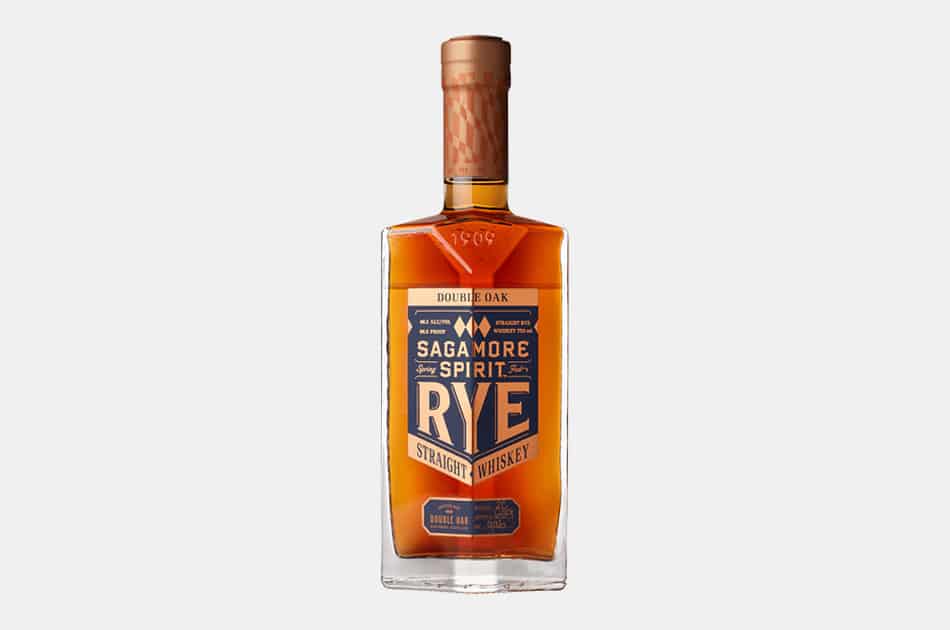 Sagamore Spirit Double Oak Rye Whiskey
With a double barrel aging process, first in a classic oak for 4 years, and then 4 more months in a toasted (but not burnt) new barrel, this whiskey takes on a lot of complex flavors. While still a traditional rye with pepper and heat, the extra wood aging gives it a character that's lightly sweet, full of caramel, vanilla and bits of apple pie, with some nuttiness and spice, and hints of almost toasted coconut or fresh bread.
Oak & Eden Rye & Spire Rye Whiskey
Rye & Spire is a meticulously crafted spirit that kicks off with a mash bill comprising 95% rye and 5% malted barley. It's then gracefully aged in charred American White Oak barrels, staying true to age-old distillation and aging traditions. But what truly sets Rye & Spire apart is the infusion of a specially seasoned and toasted American Oak spire.
This masterful addition elevates the spirit's profile, unlocking a symphony of flavors that dance on the palate – from the subtle warmth of licorice and spicy undertones of cinnamon to the velvety sweetness of butterscotch.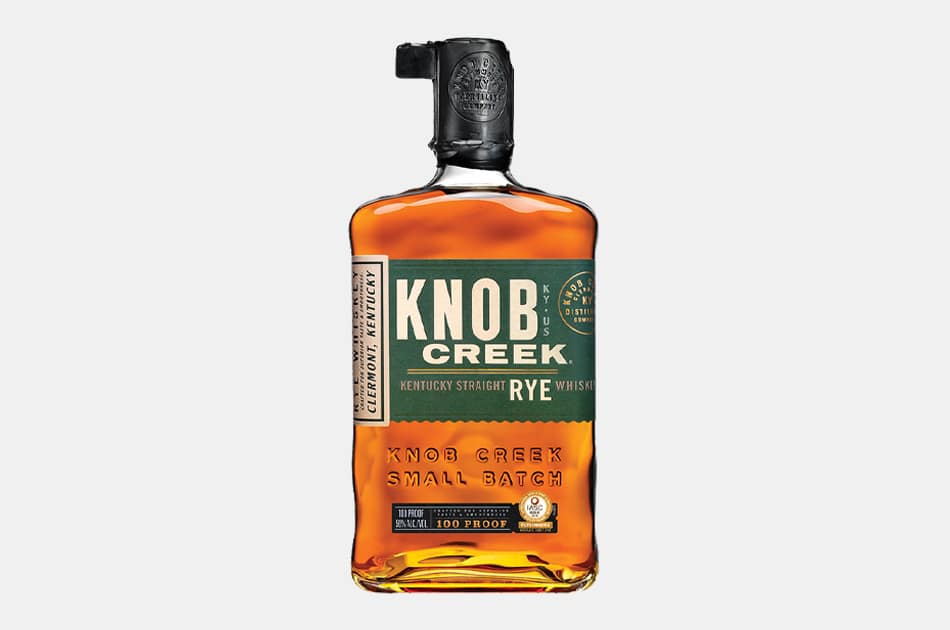 Knob Creek Kentucky Straight Rye Whiskey
This is a surprisingly complex rye, and overall a solid glass, particularly for the price point. The rich dark molasses color is appealing, and it's full of warm caramel on the front, sweet without being cloying. With hints of smokiness and grass, it's well crafted and layered, coating your throat with a nice bite of pepper and heat.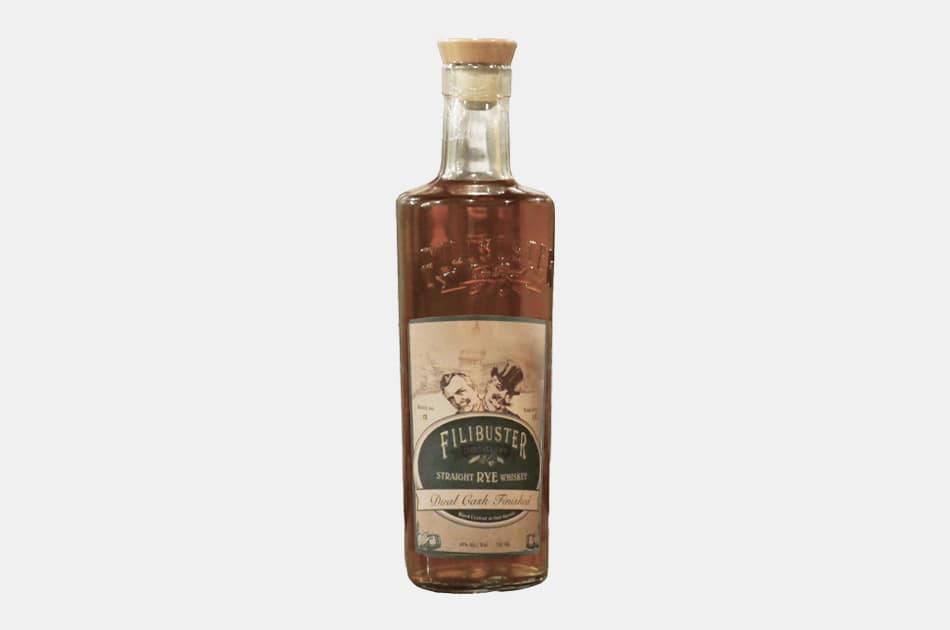 Filibuster Rye Whiskey
Filibuster has a history of cask experimentation with their whiskey distilling, and in this rye they take the double barrel aging process on a different path. Aged first in classic American oak, then finished in former French Chardonnay oak barrels, the wine infusion gives it a different profile than a lot of ryes, with more soft honey, nuts and hints of apple pie. Almost heading in the direction of a well-aged tawny port, it still has the classic rye whiskey tones of rich caramel, vanilla and creamy warm spices.
Heaven's Door Straight Rye Whiskey
Finished in French toasted oak cigar barrels, this is a unique entry into the rye category. With a little more fruity nose than expected in a rye, and much less pepper, the palate of chocolate and vanilla moves effortlessly to a finish of oak, orange peel and baking spices. This rye is developed in partnership with musician/artist Bob Dylan, and the bottle design depicts iron gates created in Dylan's metalworking studio, Black Buffalo Ironworks.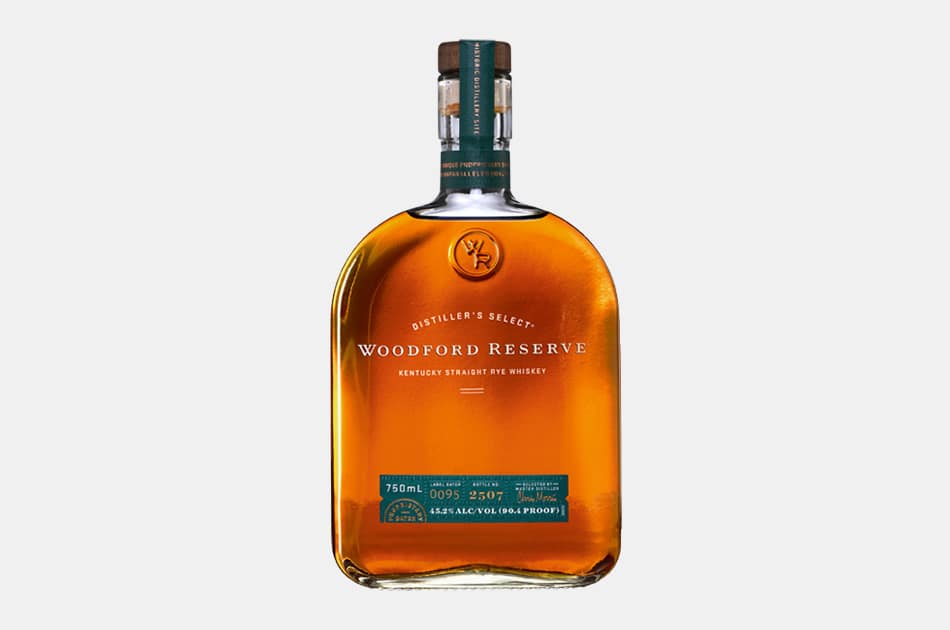 Woodford Reserve Kentucky Straight Rye Whiskey
The Woodford Reserve uses a 53% rye mash, versus a traditional Maryland 65% rye, what they term a "pre-Prohibition style" Kentucky rye. With a light and subtle nose and palate, it's still well balanced and has a delicately peppery, long lasting finish with hints of honey and vanilla. Aged over 6-7 years, the finish is light, sweetly spiced and almost bourbon-like in flavor, which coordinates with the lower rye mash bill.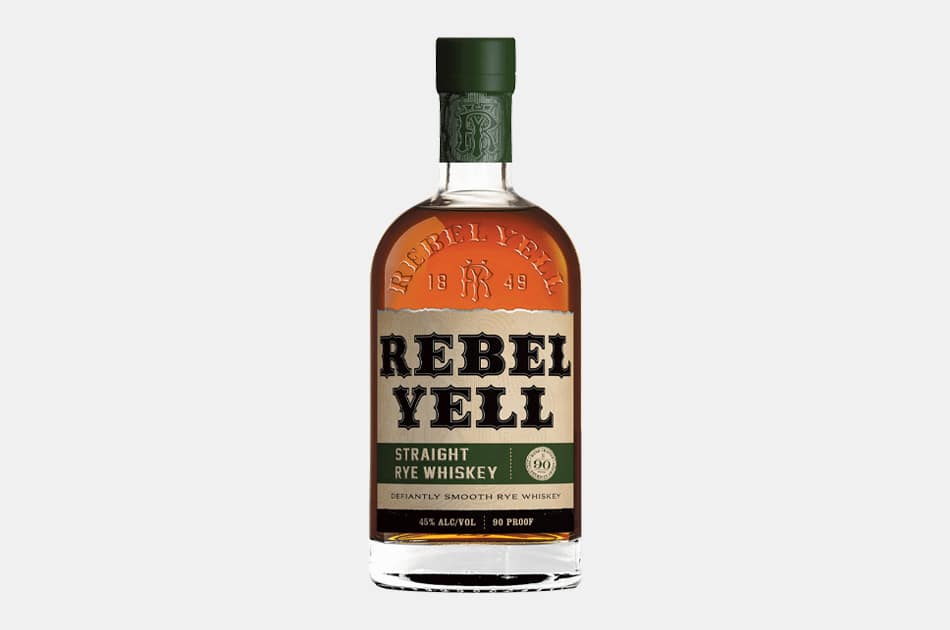 Rebel Yell Straight Rye Whiskey
While this bottle is slightly different than a classic rye, with low heat rise and minimal pepper, the fragrant nose full of vanilla, chocolate and tobacco will make you wish they could bottle the scent so your whole house could smell like this whiskey. While it lacks some in the complexity department, it shines as a clean, accessible sipper or an excellent base for mixed drinks.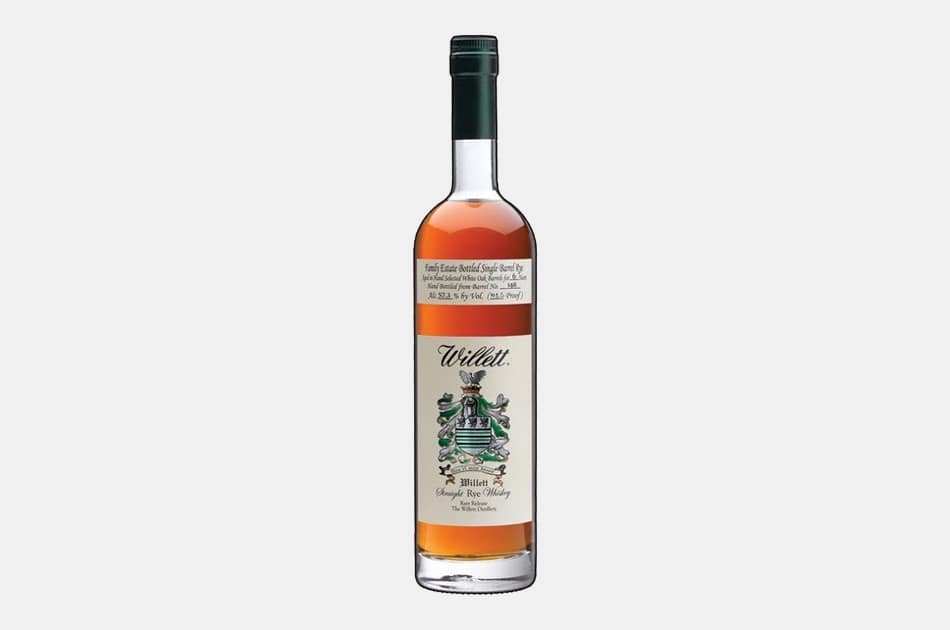 Willet Family Estate Straight Rye Whiskey
"Now that's a rye," one taster exclaimed, and they were spot on. Even though this bottle is high proof, it surprisingly doesn't burn and has a great finish, hitting the tip of the tongue, then skipping to the back and sitting there pleasantly. Stone fruits marry well with vanilla and baking spices. Because it's produced in small batches at their almost 85-year-old family estate distillery, the profile can change slightly from one batch to the next, but generally maintains the same premium rye qualities.
Disclosure: Clicking on these links and making a purchase may earn us a small referral fee, at no extra cost to you. Learn more here.