15 Gift Ideas For The Outdoorsman
"Between every two pine trees there is a door leading to a new way of life."
That quote from America's most enduring naturalist, John Muir, sums up the outdoorsman's life to a T.
Where other people find comfort in the trappings of city and society, the outdoorsman breathes in the vitality of unmarked trails and towering trees, and feels reinvigorated.
Going into the woods is no small task, though. And making a successful trip of it takes the right gear. So for the nature lover in your life, we've collected 15 gift ideas for the outdoorsman that will encourage them to get out into their element more often and more enjoyably.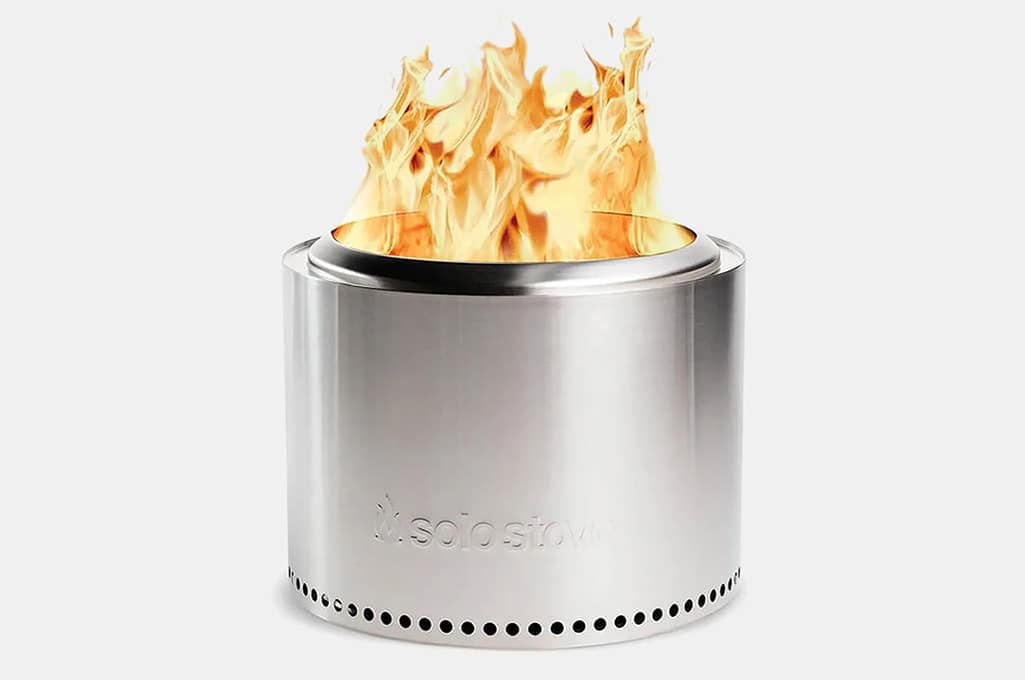 Solo Stove Bonfire 2.0
SMOKELESS FIRE
Fire pits: Great. Fire pits that don't require you to damage the area where you're camping: Even better. But a fire pit that does that without blowing smoke into your eyes with every slight breeze? Fantastic. That's the Solo Stove Bonfire 2.0 in a nutshell, with its smokeless design and manageable weight that make it perfect for the weekend warrior or car camper.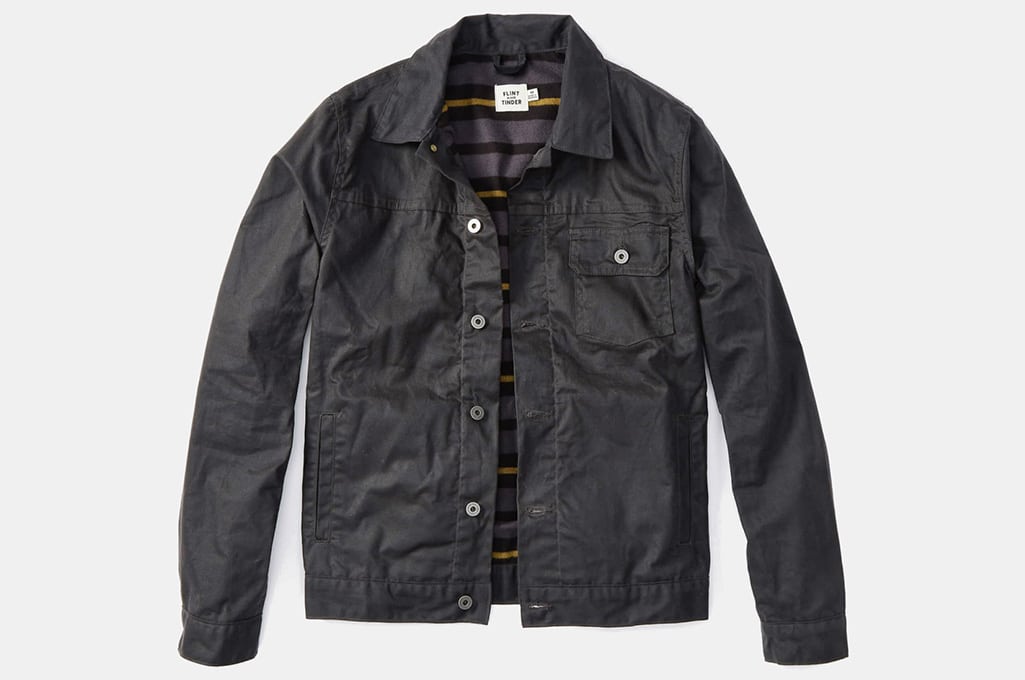 Flint and Tinder Flannel-Lined Waxed Trucker Jacket
USA MADE
Cool autumn nights and flannel. What could make for a better combo? Flint and Tinder's Flannel-Lined Waxed Trucker Jacket is one of our all-time favorite pieces of outerwear, thanks to its weather resistant construction, cozy lining, and patina-ready good looks. It's a must for anyone who leaves the office and heads straight for the trails.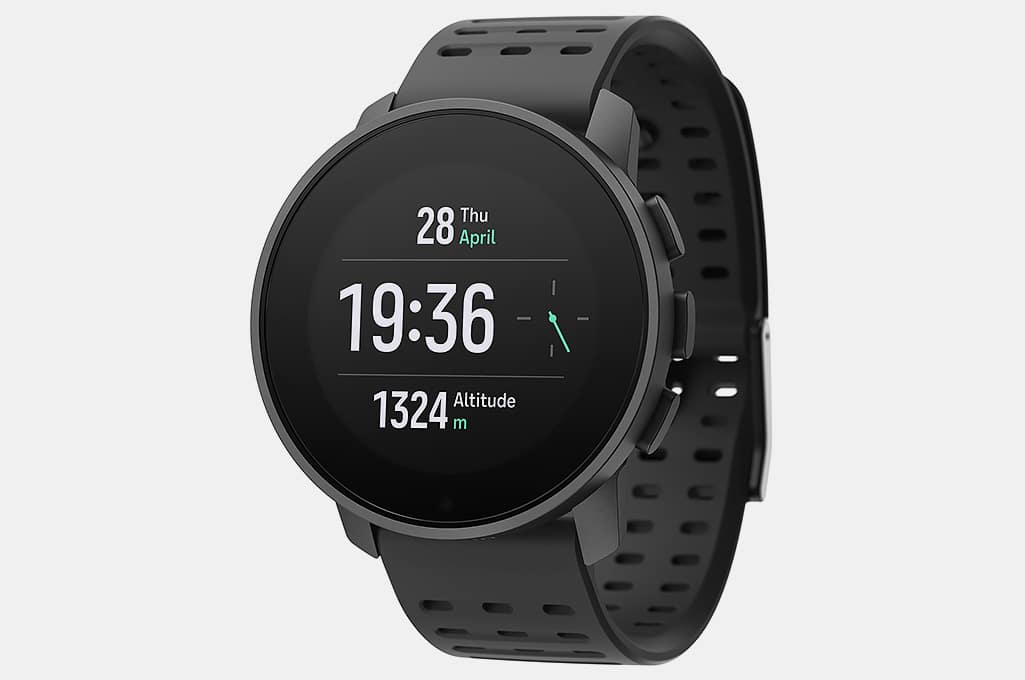 Suunto 9 Peak Pro
40 HOUR BATTERY
Outdoor time is far removed from the hustle and bustle of city living. But a watch like the Suunto 9 Peak Pro can do far more than just tell you the time—it's also equipped with GPS tracking and significant waterproofing, all backed up by a 40 hour battery life and one hour charging.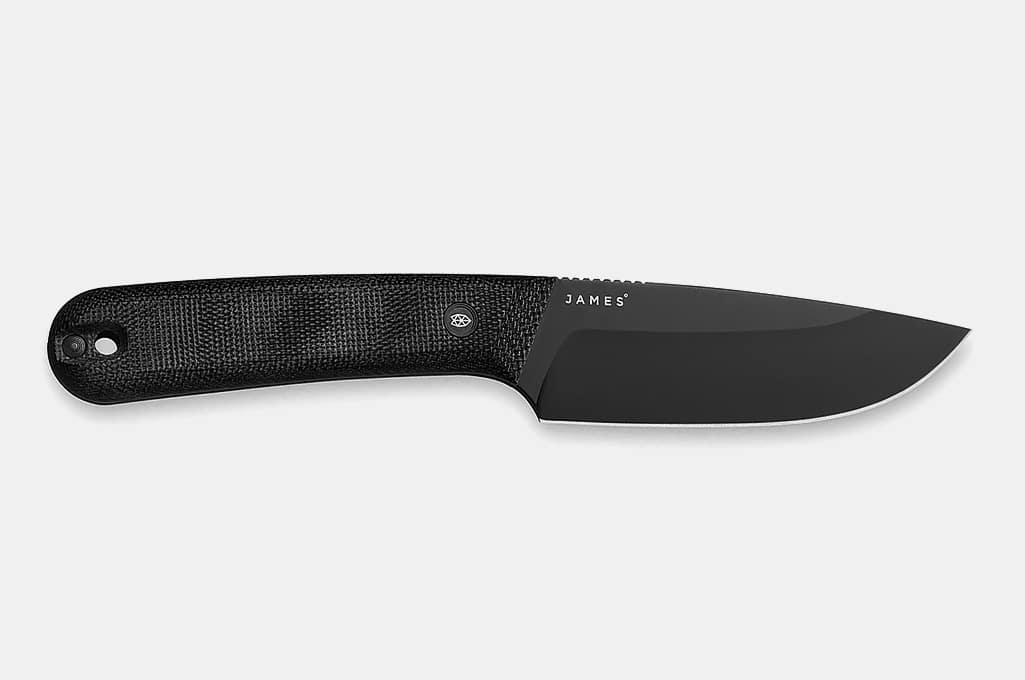 The James Brand Hell Gap Knife
S35VN STEEL
Folding knives are the blade of choice for urban everyday carry. But if your loved one is heading out into the woods, a fixed blade knife like The James Brand's Hell Gap Knife is a much tougher and more reliable choice. Its s35vn steel blade and micarta handle mean that it's ready for the long haul.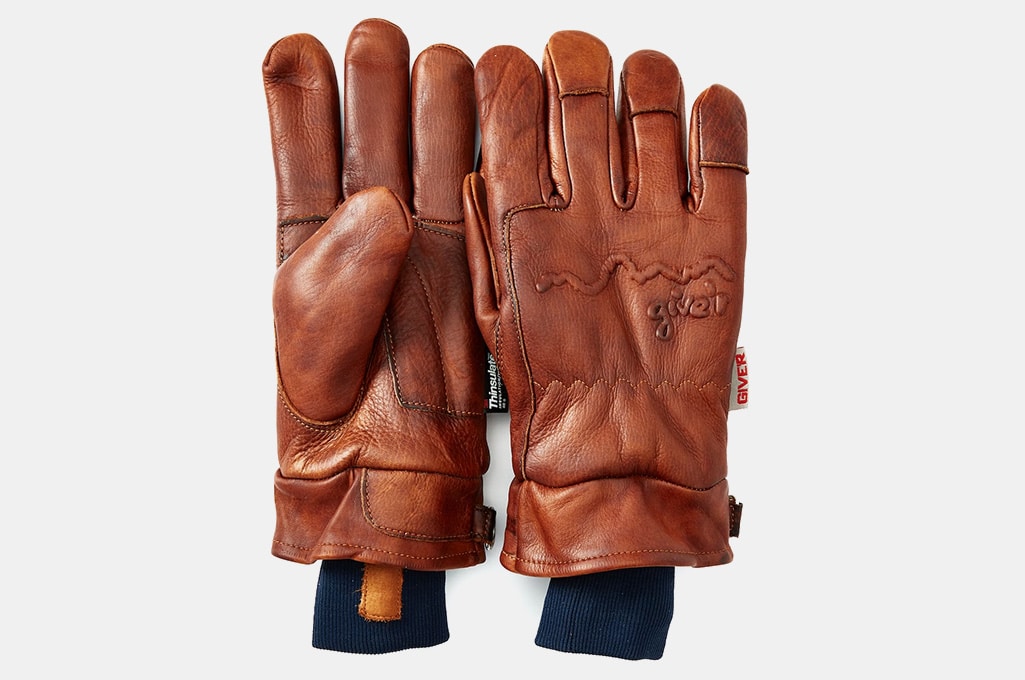 Give'r 4 Season Glove with Wax Coating
WATERPROOF & BREATHABLE
Dextrous and nimble hands are essential to the outdoor adventurer—but when cold temps move in, they can take a serious toll on a guy's digits. Give'r's 4 Season Gloves are the solution to any outdoor hand woes, since they're waterproof (courtesy of a wax coating) and extra warm thanks to Thinsulate insulation.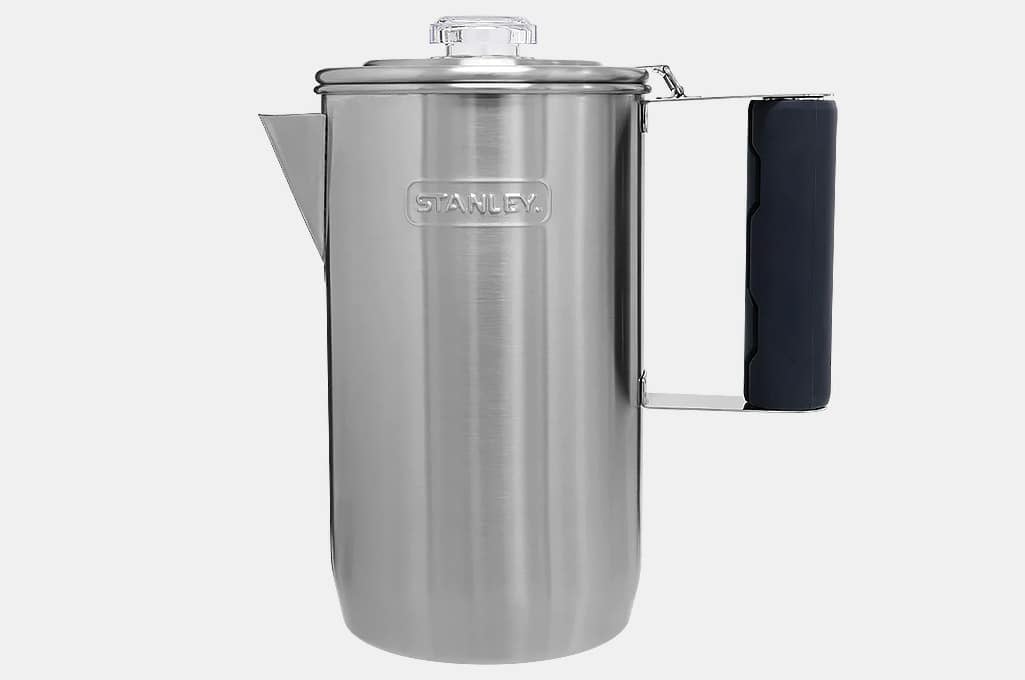 Stanley Adventure Camp Percolator
CAMPSITE COFFEE
The old standby of "don't talk to me until I've had my first cup of coffee" still holds true even after a night spent sleeping outdoors. So give them the gift of glorious caffeine, courtesy of the rough and tumble Stanley Adventure Camp Percolator, a classic all-in-one brewer that can make up to six cups at a time.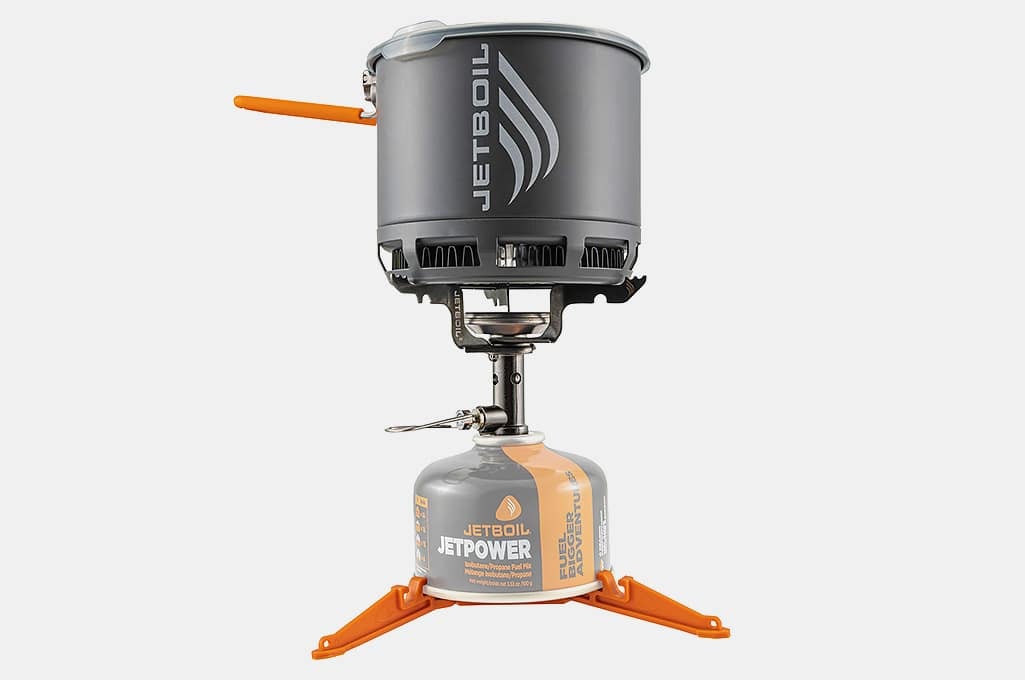 Jetboil Stash Cooking System
COMPACT COOKING
Man cannot live on granola and beef jerky alone. And even on quick trips, making a hot meal is the surest way to revive your spirits and let you power through the rest of a hike. Jetboil's Stash Cooking System is perfect for this, as it is ultra lightweight and compact while still maintaining great cooking power.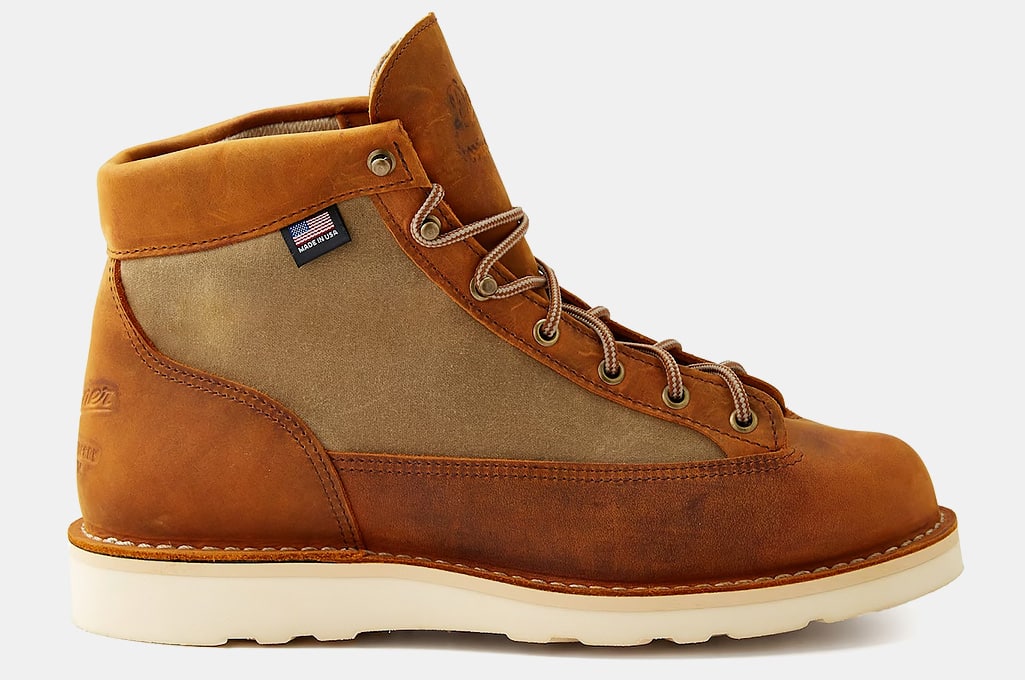 Huckberry x Danner Waxed Canvas Danner Light Boots
BUILT BY HAND
Combine Danner's storied history of high quality leatherwork and the fabric from Huckberry's most popular jacket, and what do you get? The Waxed Canvas Danner Light, a handsome and rugged boot that's ready to go from city streets to forest trails in a heartbeat. And it's Gore-Tex lined too, so stormy weather will never pose a problem.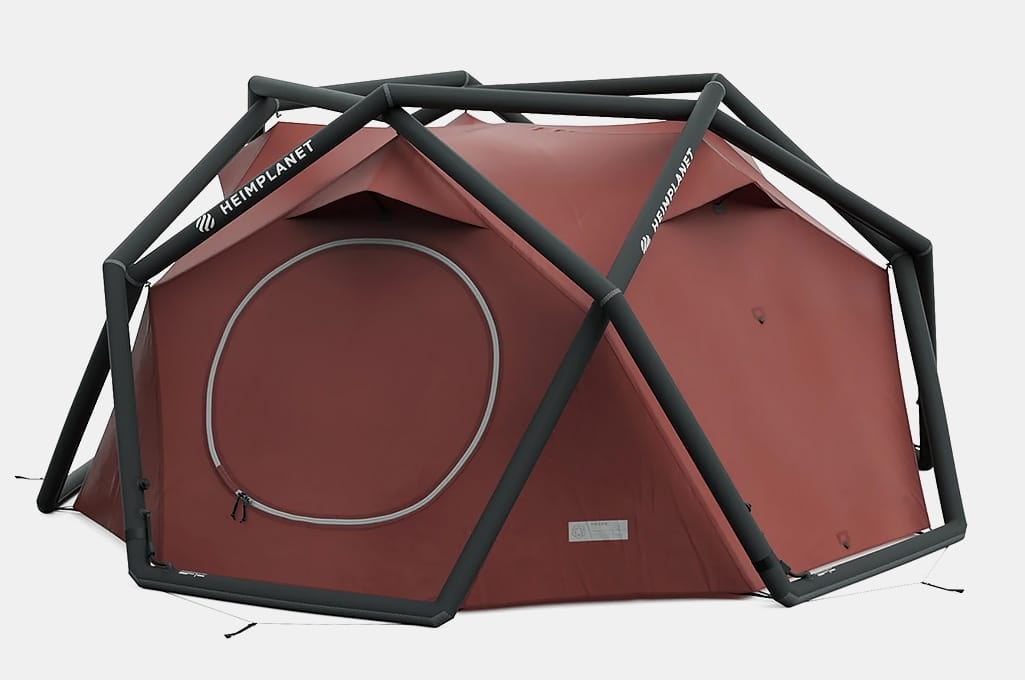 Heimplanet The Cave XL 4-Season Tent
ONE-MINUTE SETUP
Geodesic dome homes are a miracle of modern science and engineering, delivering superior strength for their weight and roomy, comfortable interiors. Heimplanet's The Cave XL 4-Season Tent is the first tent we've seen that uses this brilliant bit of construction, with an innovative air pump design that lets it be fully set up in just under a minute.
Filson Foul Weather Jacket
ONE-PIECE CONSTRUCTION
Worried about an impending storm or winter weather on your next camping trip? With the Filson Foul Weather Jacket, you shouldn't be. It's built using a midweight, tightly-woven, oil-finish waxed canvas Shelter cloth similar to military tents.
It's constructed with no seams at the shoulders that can leak, and the two-way front zipper, snap-close storm flap, snap-tab sleeve cuffs, detachable hood, and adjustable waist and hem all help to keep out wind and water. When the temperatures suddenly drop, the interior zipper allows you to increase insulation by adding a zip-in liner to the dry finish Cover Cloth.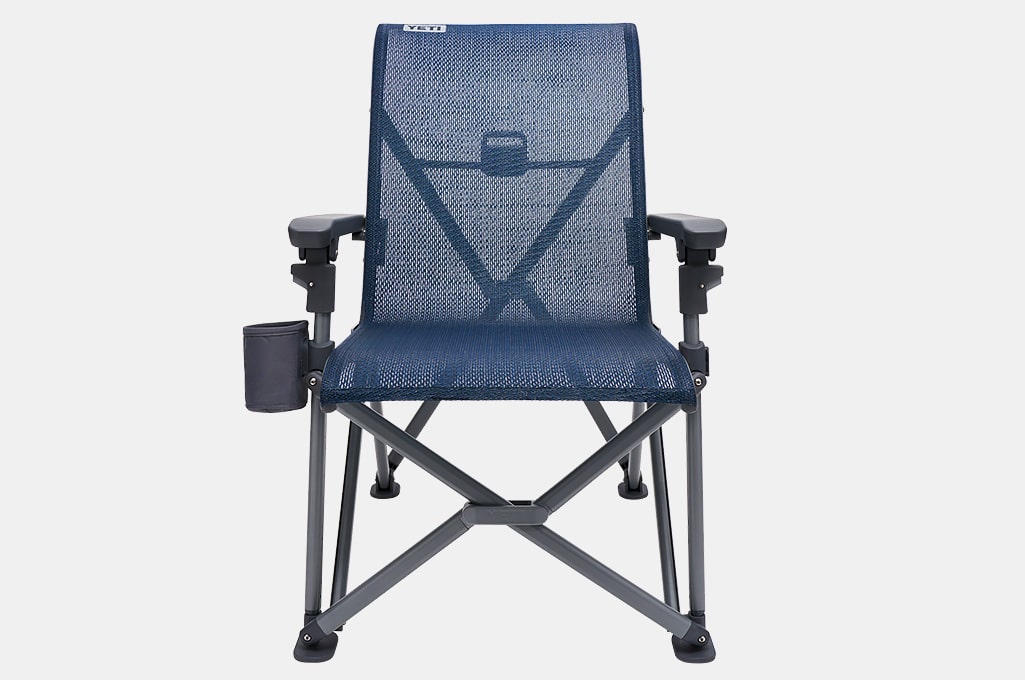 Yeti Trailhead Camp Chair
PACK AND GO
For when you can't find a nice stump to sit on, Yeti's Trailhead Camp Chair is the perfect alternative. It folds up compact and lightweight, but its woven fabric provides plenty of support for sitting. Oh, and it has a cup holder built in, too.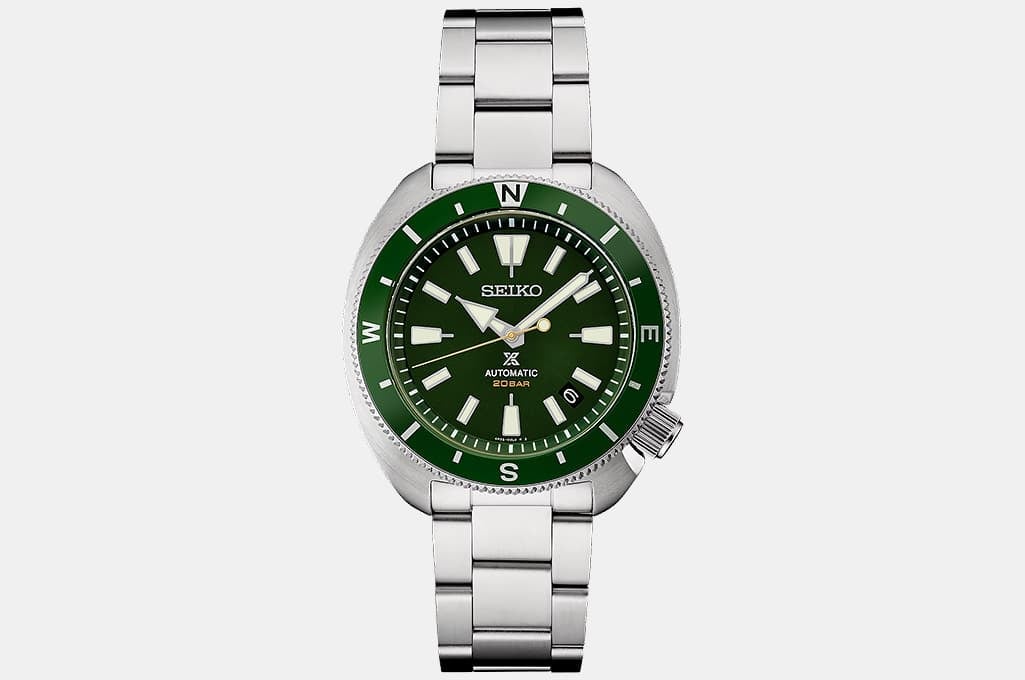 Seiko Prospex Land Tortoise Watch
ADVENTURE WATCH
Give the gift of bringing the outdoors everywhere with Seiko's Prospex Land Tortoise Watch. Its rotating compass bezel and forest green face are sure to remind the outdoorsman in your life of their adventures yet to be had—and a 200 meter water resistant construction means the watch really can go anywhere.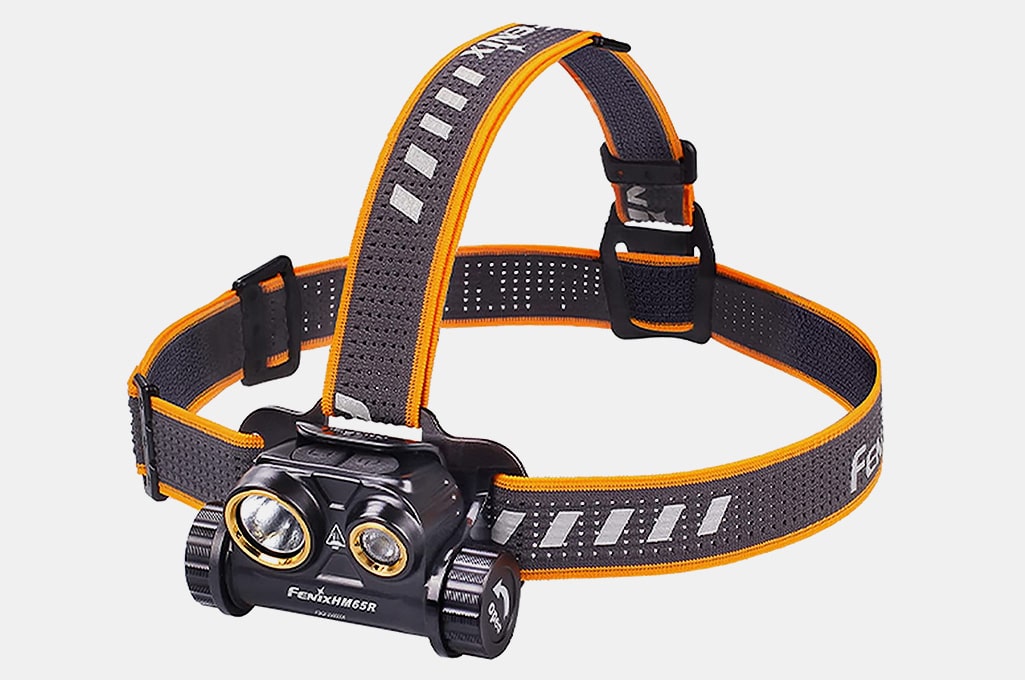 Fenix HM65R 1400 Lumen Headlamp
1400 LUMENS
No overnight camping trip is complete without a reliable headlamp—unless you like groping around in the dark for your socks and water bottle, I suppose. Fenix's HM65R Headlamp is the king in this arena, with a massive 1400 lumen output that can shine light out to distances of nearly 180 yards.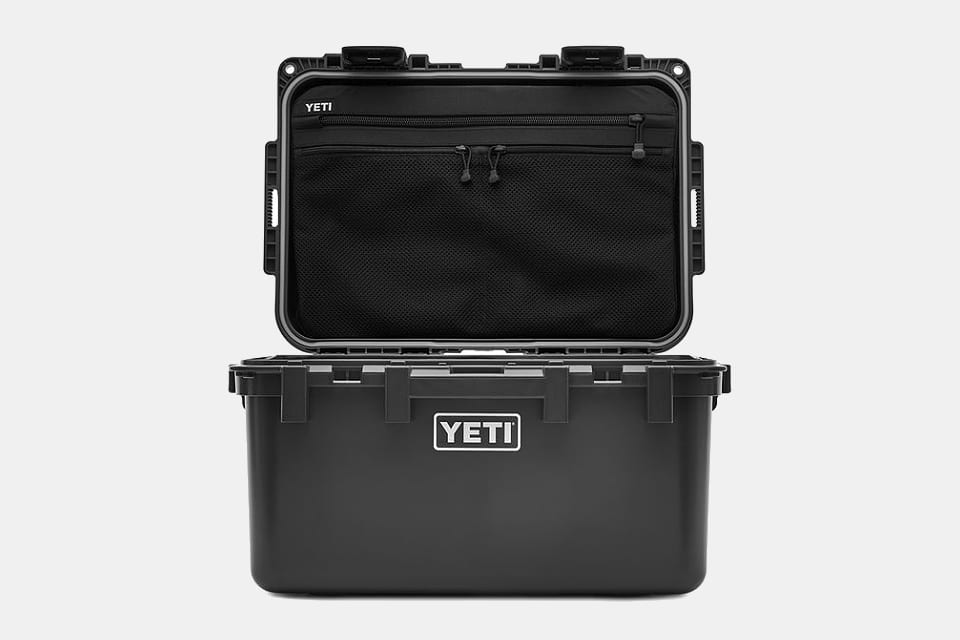 Yeti Loadout GoBox 30 Gear Case
VIRTUALLY INDESTRUCTIBLE
It looks like a Yeti cooler but instead of insulation, there's more room for your gear and non-perishables. The lift out caddy and divider keep everything organized, while a zippered area and two mesh pockets within the lid hold smaller, lighter gear. The underside of one box nests in the lid of the next so the back of your truck stays organized too.
Preload one with your camp kitchen, one with your personal campsite effects, and one with the rest of your gear and you'll always be at the ready.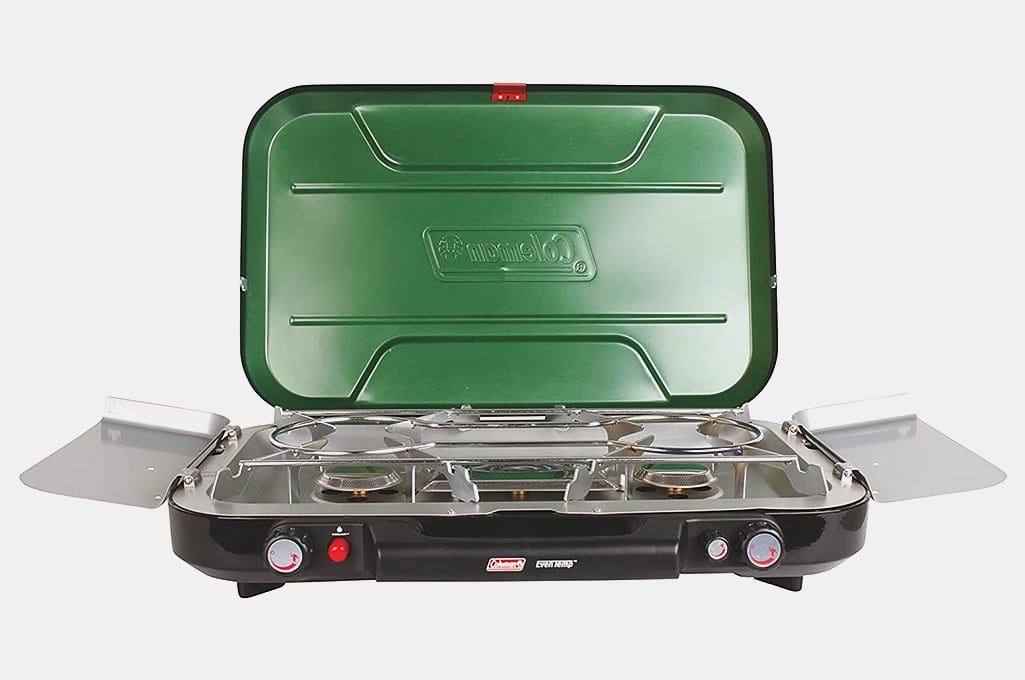 Coleman Classic 3 Burner Propane Camping Stove
BACKCOUNTRY BBQ
Single burner systems like the Jetboil are great if you're camping alone. But when you're out in the woods with friends, something like the Coleman Classic 3 Burner Propane Camping Stove will let your outdoorsman play camp chef for a whole crew. Windblock side panels and a matchless ignition system ensure it'll work no matter the weather conditions, too.
Disclosure: Clicking on these links and making a purchase may earn us a small referral fee, at no extra cost to you. Learn more here.