Features
The Most Underrated Movie Gems of 2022
Last year had many great movies, but not all of them have received the same amount of attention.
We all have our favorite movies in any given year. The ones we raise up and champion with lofty titles like "Best Picture" or "Movie of the Year." Sometimes in an attempt to claim that title we can even reach for consensus—or at least toward films we're confident others have seen. However, there are times we each discover something that doesn't have an obvious consensus. In fact, sometimes you can fall in love with a movie that it feels like nobody else in the world knows about.
Below is a collection of films that members of our staff feel that strongly about. They're not the movies that wound up at the top of our poll for the best movies of 2022, but they're movies that at least one of us thinks perhaps should… or that you should at least have heard about and have a chance to seek out. Here are the underrated movie gems of 2022.
Apollo 10 ½: A Space Age Odyssey
Apollo: 10 ½: A Space Age Odyssey marked director Richard Linklater's triumphant return to rotoscope animation more than 15 years after A Scanner Darkly. Yet somehow this movie dropped onto Netflix and immediately disappeared into the aether. It deserves better.
Falling into line with a number of recent auteurs of a certain age looking back at their halcyon days with semi-autobiographical fare—Belfast, Roma, The Fabelmans—Apollo sits differently by actually adopting the point-of-view of a child. In typical Linklater fashion, the movie affectionately documents the trivialities of youth and daily living in a Texan suburb during the summer of '69, but Linklater gives it all a deliberate sheen of artifice, drawing attention to the nostalgia goggles by way of animated performances. The movie also happily fails to distinguish between reality and childhood flights of fancy, treating Linklater's actual memories of the moon landing and his own fantasies of beating Neil and Buzz up there with equal measures of mundanity. It makes for a charming, wistful reverie, complete with winsome narration by Jack Black. – David Crow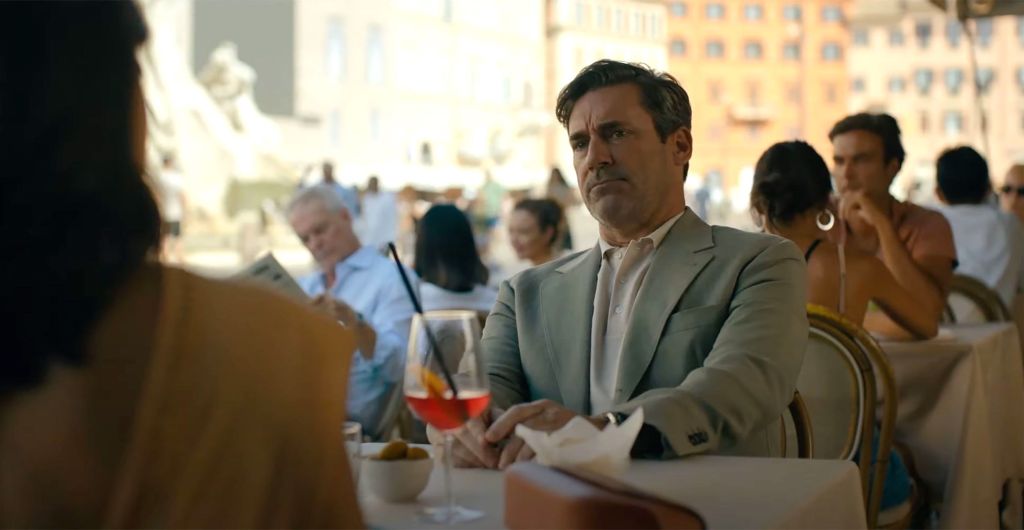 Confess, Fletch
It's kind of hard to believe that we went 33 years between Fletch movies. 1985's Fletch (starring Chevy Chase) remains a fan favorite, although its 1989 sequel, Fletch Lives, was less well-regarded. But there are around a dozen of Gregory Mcdonald's Fletch novels to choose from as source material, and the character of Irwin M. Fletcher, a wisecracking, mystery-solving investigative journalist, seems like such an easy, timeless concept to bring to the screen. And 2022's Confess, Fletch is as easy and timeless a watch as they come. In a better world, Jon Hamm would already be lining up three more Fletch adventures.
The fact that this movie made nary a ripple in the pop culture conversation is one of the year's more baffling mysteries. Sure, perhaps mid-budget mystery-comedies aren't exactly box office gold in today's climate, and its primarily low key paid streaming (and then to Showtime) digital release probably didn't do it any favors. It may not be as star-studded or stylish as Rian Johnson's Knives Out films or Kenneth Branagh's Agatha Christie adaptations, but if you make the time for Confess, Fletch (and we strongly suggest that you do), you'll be rewarded with a perfectly paced, genuinely funny movie that doesn't overstay its welcome with a good old-fashioned runtime of only 98 minutes. -Mike Cecchini
Fire Island
If you're of the mind that the movies don't need any more adaptations of Jane Austen's Pride and Prejudice, I'm here to say that it needed this one. Joel Kim Booster and Andrew Ahn's gay rom-com is a funny, clever, and filthy translation of Austen's razor wit to a fresh time and place.
That place is Fire Island, the legendary LGBTQ+ New York State party spot where a group of five impoverished gay male friends meet up every year for a hedonistic vacation with their lesbian mother-hen Erin (played by Margaret Cho). The old routine though is wearing thin and this might have to be the last year the "family" gets together. Lucky then that it's the year Noah (Joel Kim Booster) and Howie (Bowen Yang) meet wealthy newcomers Will (Conrad Ricamora) and Charlie (James Scully).
It's the familiar story about rich snobs, shameless social climbers, amoral cads, gullible airheads and the perils of judging on first impressions layered seamlessly over the 21st century male gay dating scene. Questions of wealth, racism, sex, consent, pride, and, well, prejudice are all tied up in a rom-com package that works even if you've never heard of Fitzwilliam Darcy. Clever stuff and a very fun time. – Louisa Mellor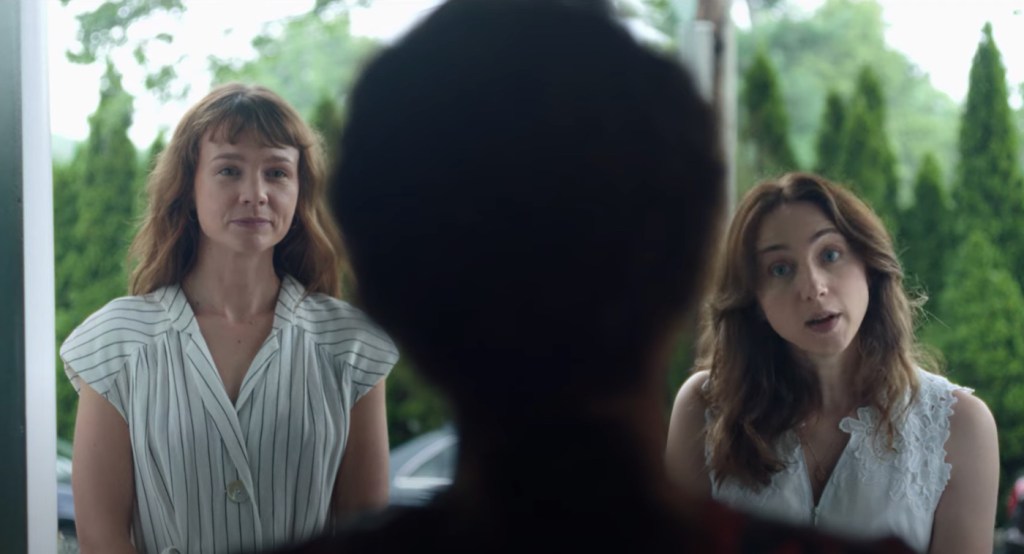 She Said
There are lots of understandable reasons why the critically acclaimed She Said was an outright box office flop, earning less than $6 million domestically and $12 million worldwide. For one, the movie was poorly marketed by Universal Pictures (most studios seem unable to promote adult dramas effectively these days). But more importantly, there is a vague sense of a backlash against the "#MeToo" and "woke" movements—the meaning of which has been distorted by its critics. And to some, the trailers for She Said advertised a movie that felt like eating your vegetables or doing your homework.
At the same time, the reasons why Harvey Weinstein was able to systematically use his power as one of Hollywood's most feared and influential producers to sexually harass and assault countless numbers of women over decades is still going on. I had reservations over that latter issue, since as a person who works in media I've been seeing this drama unfold over years now. Did I want to go watch it again in a movie? I also did not want to see a movie glorifying the New York Times. The so-called "paper of record" does not deserve its accolades, even if its individual reporters do.
Yet She Said left me super-impressed and even overwhelmed. It's driven by tremendous lead performances from Zoe Kazan and Carey Mulligan as the reporters who break the story, as well as devastating supporting turns from Jennifer Ehle and Samantha Morton as frightened Weinstein victims who finally make a stand. And not only does the movie powerfully convey just how wide-ranging Weinstein's crimes were (not to mention the many others by so many other male power players that were uncovered in the wake of his), but it once again drives home the strength of pure, precise, and dogged journalism—a message that is just as relevant now as it was when All the President's Men or Spotlight came out. This is a deeply profound movie about shining a light on the truth, and if that's "woke," then sign me up. – Don Kaye
Deadstream
There's life in the old found footage dog yet! Horror-comedy Deadstream, which was directed, written, produced and edited by husband and wife team of Joseph and Vanessa Winter, certainly managed to squeeze some out of it in 2022, but since the movie ended up being a Shudder exclusive, not enough people have really had a chance to check it out. That's a shame, because Deadstream is a fast-paced and deliriously silly affair—often just what you want from a low-budget B-movie!
The film stars, you guessed it, Joseph Winter as disgraced YouTuber Shawn, who hopes to win back fans and keep his last remaining sponsor happy by livestreaming a night spent in a haunted house. Shawn is quick-witted and obviously extremely problematic, but as his viewer count rises and the scares hit, you'll find yourself rooting for him even as you're praying for his gruesome death. Framed by a clever visual conceit, Winter puts in no-holds-barred performance as a complete tool having the worst night of his life, and the movie cannily invites you to enjoy his fear, even in the midst of your own. – Kirsten Howard
Petite Maman
Spoiler Alert: All ghost stories have sorrow at their center. You will cry during French filmmaker Céline Sciamma's Petite Maman. Not from sadness or for joy, but because of an unidentifiable feeling of precognition. I tear up just watching the trailer. Petite Maman is not a children's film. It's something far more haunting: one for kids of all ages. It belongs to the real-life twin leads. As eight-year-old Nelly and her new friend Marion, Joséphine and Gabrielle Sanz were born for the roles of grieving granddaughter and friendly ghost. They lose themselves in play in the middle of performance and tumble recklessly through vague forebodings in a fright-free horror movie. The scariest part of the film is how profound it feels as it skirts the irreconcilable realities it presents.
Petite Maman exchanges a grim fairytale for compassionate wish fulfillment. Robbed of a proper farewell, Nelly takes her dead grandmother's cane as a memento, and it becomes an allegorical teleporter. She ventures into the woods to find a child her own age, with her mother's name, on a different path in the small forest. Young Marion's circumstances mirror Nelly's to disconcerting degrees, and the audience questions which of the two is the apparition. The film blurs ghost story into time-traveling science fiction with the simplest of devices: a shared headphone playing "music of the future." It is subtle, a small moment done in a very low-key way, but it is as emotionally evocative a scene as Elliott touching fingers with the ET in E.T. the Extra-Terrestrial.
Petite Maman bridges time with flawless emotional intuition. The film is mischievously playful even as the underlying concerns are very real, and when the pair's true relationship is finally revealed, neither they nor the audience question it for one moment. Sciamma doesn't explain how the magic works, whether it is imagination, reality, or exists in Nelly's head. Brilliantly photographed, cameras infuse everyday pastimes with life-changing reminders to make each moment count. "Secrets aren't always things we try to hide," Nelly tells Marion. "There's just no one to tell them to." The conclusion of any time-travel piece is there is never enough time. – Tony Sokol
After Yang
After Yang uses the story of a malfunctioning android to explore the nature of humanity and love. Yes, that might be a trope ready for the junk heap, but writer/director Kogonada finds new ground with his gentle and humane approach. After Yang stars Colin Farrell and Jodi Turner-Smith as Jake and Kyra, parents who purchased an android called Yang (Justin H. Min) to be a big brother for their adopted daughter Mika (Malea Emma Tjandrawidjaja). When Yang stops functioning, Jake gains access to his memory banks, revealing unexpected depths to his robotic son.
Farrell may be getting praise for The Banshees of Inisherin and The Batman, but his subtle, calm performance in After Yang stands among his best. He's well-matched by Turner-Smith as a practical-minded mother, Clifton Collins as a nosy neighbor, and Haley Lu Richardson as Yang's mysterious girlfriend. But the real standout here is Min as the title character. Best known for The Umbrella Academy, Min plays Yang as a figure so full of longing and kindness that the viewer wishes humanity would follow his example. – Joe George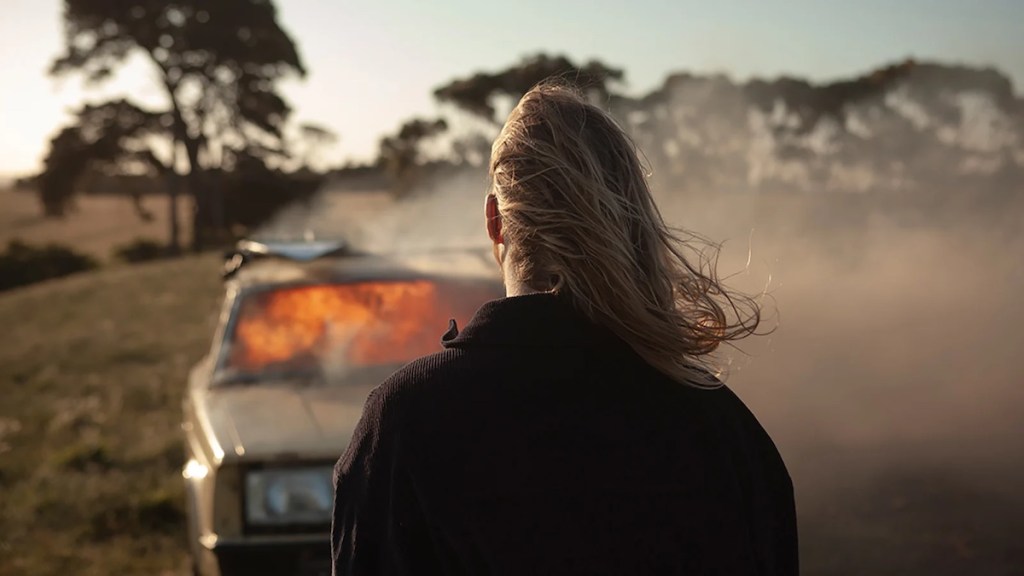 Nitram
This one isn't a fun watch but it's a quality piece of filmmaking with three powerhouse central performances and a point that's worth making. Australian filmmaker Justin Kurzel, who made one of the most harrowing true crime films ever with Snowtown, returns to similar subject matter to tackle Australia's worst massacre in modern history, that of the Port Arthur shooting. Nitram tells the story of the build up to the massacre with Caleb Landry Jones shining as the highly troubled, deeply troublesome young man (Nitram is his first name backwards—it's a conscious decision made by Kurzel never to use the killer's name in the film, and we will follow suit) charting his affair with an older heiress (Essie Davis) and his fractious relationship with his mother (Judy Davis), as well as the utterly senseless gun laws that allowed him to amass an armory.
As well as a tense and disturbing character study, this is more a damning look at the gun law reform that followed and how that reform has slipped in the years since the murders. If you don't learn from history you could be damned to repeat it, as the saying goes… – Rosie Fletcher