Features
The Biggest New Games of 2023
2023 could easily go down as one of gaming's biggest and greatest years yet. Here are just some of the most notable games on the horizon.
2022 was a great year for gaming, but many of that year's best titles were smaller and somewhat unexpected. Well, the biggest new games of 2023 are just that. Big.
We've spoken before about the very best years in video game history, and it's not a stretch to suggest that 2023 could one day join those ranks. From delayed games that will finally get a chance to shine to surprising new projects looking to make a name for themselves, every month in 2023 will seemingly feature at least a few eventual game-of-the-year candidates.
So while there are so many things that could happen in 2023 (and we'll be updating you as those things happen), here's a look at some of the biggest games on the horizon based on current release schedules and expected release windows.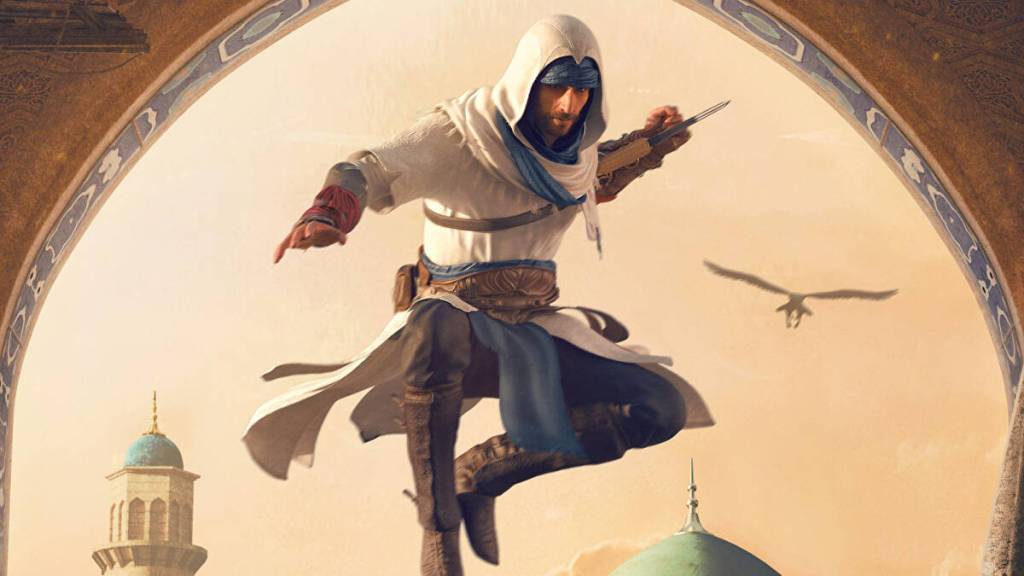 Assassin's Creed Mirage
Release Date: TBA (PlayStation 5, PlayStation 4, Xbox One, Xbox Series X and Series S, Amazon Luna, Microsoft Windows)
Few franchises have evolved more over the last 15 years than Assassin's Creed. Different eras, different heroes, different gameplay mechanics…every Assassin's Creed game features its own flavors. That's what makes it all the more surprising that Assassin's Creed Mirage will take the franchise back to its roots in several ways.
Indeed, Mirage's Middle-East setting and reduced role-playing mechanics are part of developer Ubisoft Bordeaux's deliberate attempt to make a smaller and more "traditional" Assassin's Creed game. It's a bold move for a big Triple-A franchise, but Mirage may just show how less can be more when a creator's vision is clear and direct.
Atomic Heart
Release Date: February 20 (PlayStation 5, PlayStation 4, Xbox One, Xbox Series X and Series S, Microsoft Windows)
Atomic Heart has become something of a "reveal show darling" thanks to its intriguing false utopia sci-fi setting and general BioShock meets Fallout vibes. Yet, this action/adventure title's most fascinating draw may just be its dynamic combat system that requires you to bring a slightly different strategy into nearly every fight.
While there is still a lot about this game we sadly do not know, Atomic Heart's potential to be a sleeper success in a stacked year is obvious.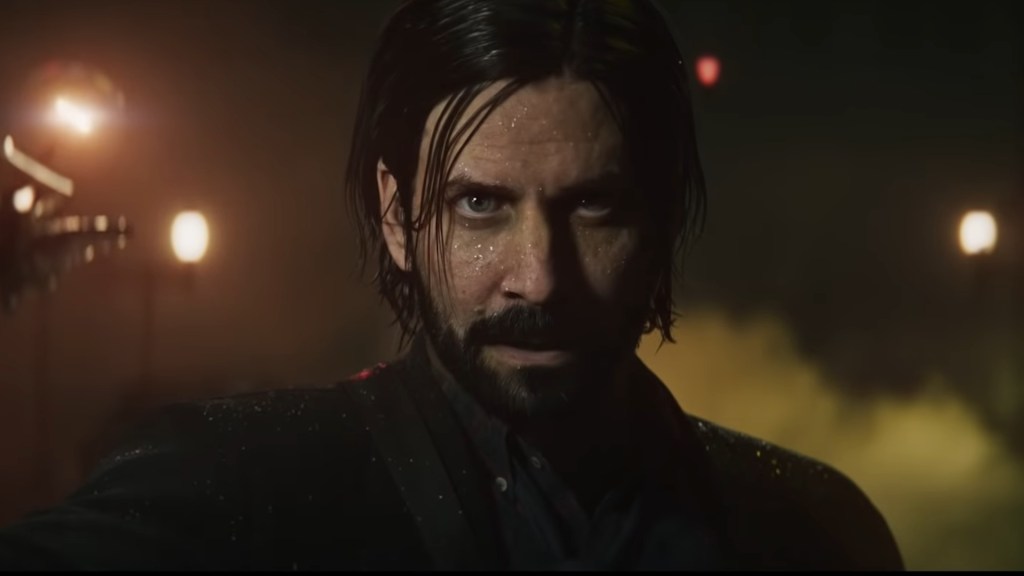 Alan Wake 2
Release Date: TBA (PlayStation 5, Xbox Series X and Series S, Microsoft Windows)
Alan Wake fans (such as myself) pretty much gave up all hope of a proper sequel years ago, but developer Remedy apparently never threw in the towel on that good fight. Against all odds, they're seemingly finally ready to unleash a sequel to one of horror gaming's great cult classics.
While we don't know much about Alan Wake 2, this sequel's mere existence and compelling connections to the Control universe are reasons enough to be excited about stepping into Alan's shoes one more time and seeing what kind of Stephen King-inspired nightmares Remedy has in store for us.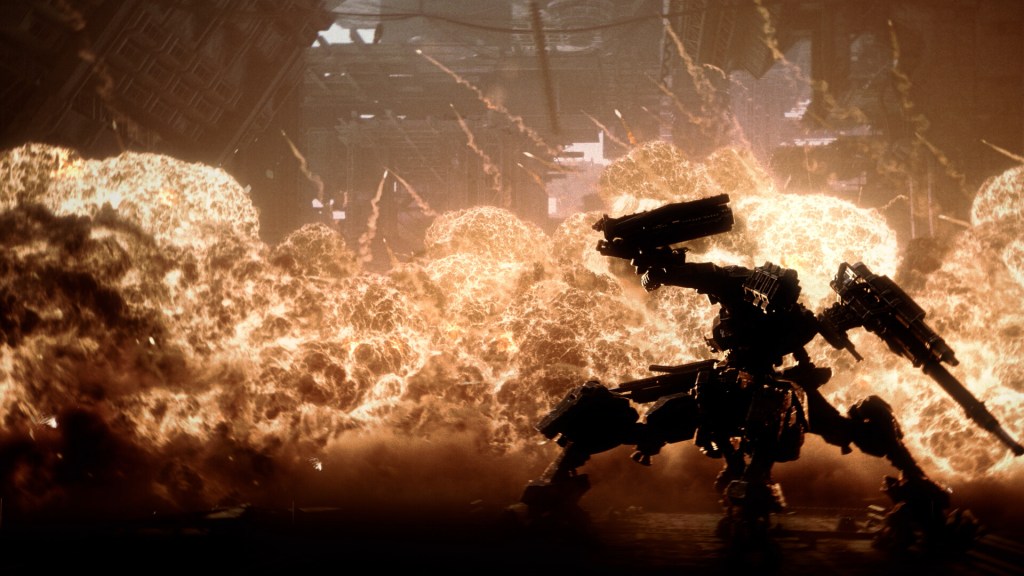 Armored Core 6: Fires Of Rubicon
Release Date: TBA (PlayStation 5, PlayStation 4, Xbox Series X/S, Xbox One, Microsoft Windows)
Long before they changed gaming with the rise of the Soulsborne series, developer FromSoftware was arguably best known for their work on the Armored Core franchise: a series of mercenary mech action titles that emphasized doing whatever you had to in order to earn the credits needed to customize nearly every part of your machine.
Well, FromSoftware's recent success has finally allowed them to return to the Armored Core series, though don't go into this game expecting a Soulslike experience. We don't know much about this title, but we do know that it will be a return to form for Armored Core with a few modern ideas tossed into the mix. In any case, it's one of the most intriguing projects on the horizon.
Dead Space Remake
Release Date: January 27 (PlayStation 5, Xbox Series X and Series S, Microsoft Windows)
Look through every dark corner you dare to explore, and you'll have a hard time finding a survival horror game more beloved than 2008's Dead Space. Often considered to be the perfect blend of atmosphere, action, and jump scares, Dead Space is the definitive example of everything that makes horror games great.
With this upcoming remake, developer EA Motive looks to retain Dead Space's best qualities while evolving those same aspects for a more modern age. That's a tough task, but the recent Resident Evil remakes have shown that even the best horror games can be improved upon in surprising ways.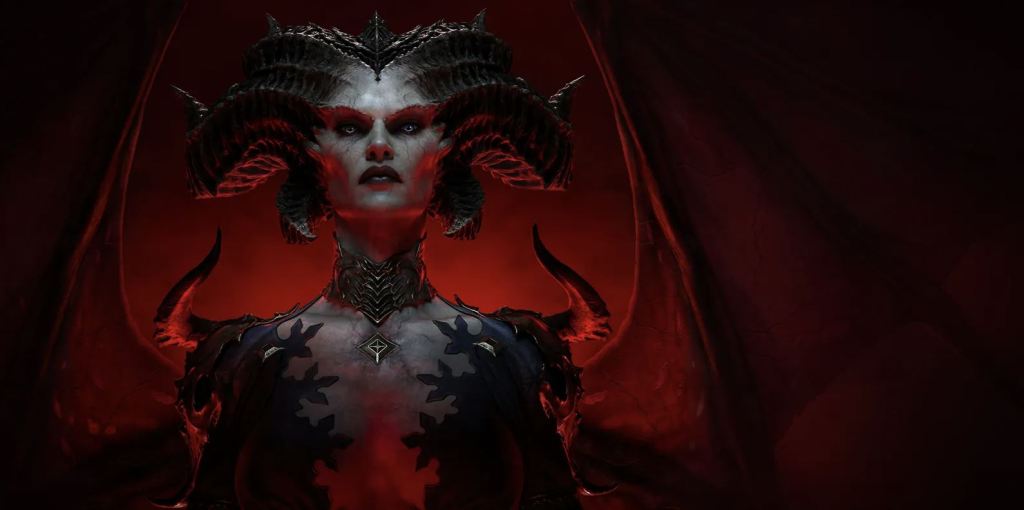 Diablo IV
Release Date: TBA (PlayStation 5, PlayStation 4, Xbox One, Xbox Series X and Series S, Microsoft Windows)
A lot has changed in the ten years since Diablo III's release. Not only has a new series of Action-RPG titles vied to steal Diablo's genre crown, but changes and controversies at Diablo developer Blizzard have left many doubting if the studio has what it takes to make a Diablo game worthy of the series' once untarnished name.
Yet, everything we've seen of Diablo IV suggests the game is on the path toward redemption. Between its dark tones and deeper gameplay, Diablo IV looks to directly address Diablo III's biggest criticisms and establish a new era for this once proud franchise.
Final Fantasy 7 Rebirth
Release Date: TBA (PlayStation 5)
The Final Fantasy 7 remake was…divisive, to say the least. Love it or hate it, though, that remake made it clear that nobody really knows what to expect from these new FF 7 titles. That's a big part of the reason why Rebirth is so fascinating.
We know that Rebirth will begin with our heroes' post-Midgard adventures, but what happens after that is anyone's guess. The rulebook is completely out the window at this point, which means that Rebirth will likely be a multiverse madhouse that we'll all just have to experience for ourselves.
Final Fantasy XVI
Release Date: TBA (PlayStation 5)
Don't be fooled by the name. Final Fantasy XVI may be the latest entry into gaming's most famous RPG franchise, but this game looks to change just about every aspect of the series.
With its action-oriented combat and cinematic style, Final Fantasy XVI certainly doesn't appear to be a "traditional" Final Fantasy game at the outset. Yet, this game looks to carry on Final Fantasy's most important tradition: changing the way we play, discuss, and evaluate the entire RPG genre. From what we've seen so far, Final Fantasy XVI could prove to be the most exciting entry in a new era of epic gaming experiences.
Forspoken
Release Date: January 24 (PlayStation 5, Microsoft Windows)
Forspoken tells the tale of a young woman named Frey who is mysteriously transported to the magical land of Athia. Now faced with the burden of being an unexpected savior, Frey must master a series of newfound abilities that allow her to fluidly navigate a mystical world she could have never imagined.
In some ways, Forspoken is the latest in a proud line of RPG experiences from publisher Square Enix. Yet, it's the many ways that this free-flowing open-world action game eschews the very genre traditions that Square Enix has established that make it one of 2023's most fascinating projects.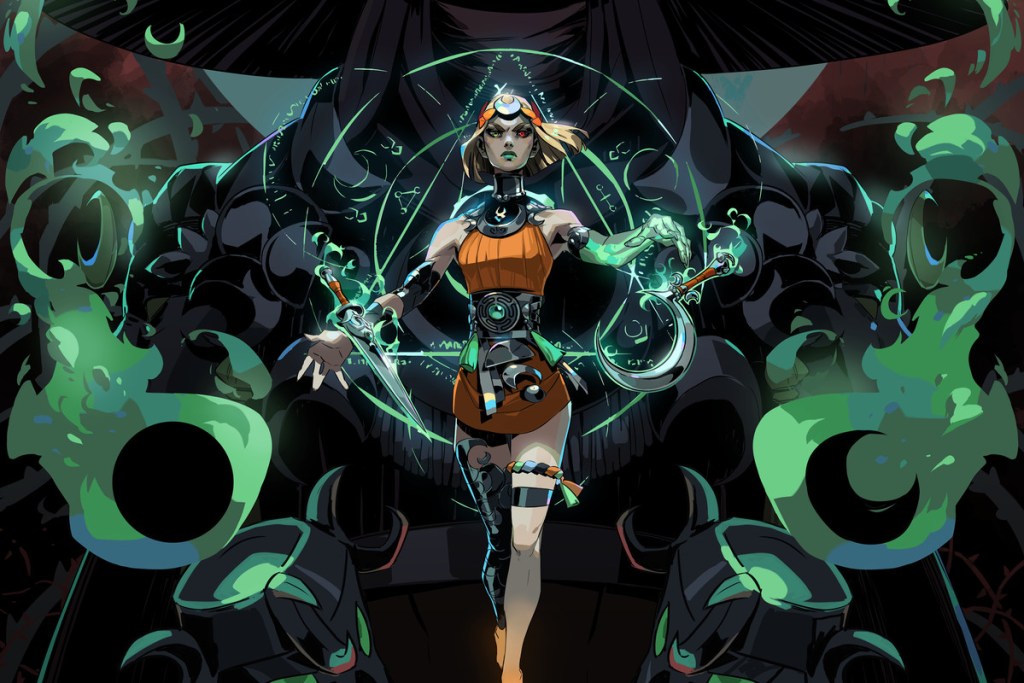 Hades 2
Release Date: TBA (Microsoft Windows, Unspecified Consoles)
We've come to expect greatness from developer Supergiant Games, but Hades really felt like an example of the studio working on a different level. It was a brilliant and beautiful roguelike action title that challenged the conventions of the genre and stole a lot of hearts. As such, it really shouldn't be that surprising that Supergiant decided to return to that property.
Yet, as Supergiant's first sequel ever, it's safe to say that expectations are far higher for Hades 2 than they are for Supergiant's usual array of strange new ideas. Of course, more Hades is always a good thing, and there's little doubt that Supergiant has something surprising up their sleeves.
Hogwarts Legacy
Release Date: February 10 (PlayStation 5, Xbox Series X/Series S, Microsoft Windows), April 4 (PlayStation 4, Xbox One), July 25 (Nintendo Switch)
For years, Harry Potter fans have asked for an open-world RPG that lets them live out their dreams of attending Hogwarts. Hogwarts Legacy looks to make that dream come true.
Set hundreds of years before the events of the Harry Potter novels, Hogwarts Legacy will explore the history of the school of witchcraft and wizardry. Timelines aside, Hogwarts Legacy's biggest draw is the opportunity to explore the school, attend classes, make friends, and grow your powers as you battle dark wizards and other evil forces. Of course, this open-world game is sure to be filled with more discoveries than a box of Every Flavor Beans.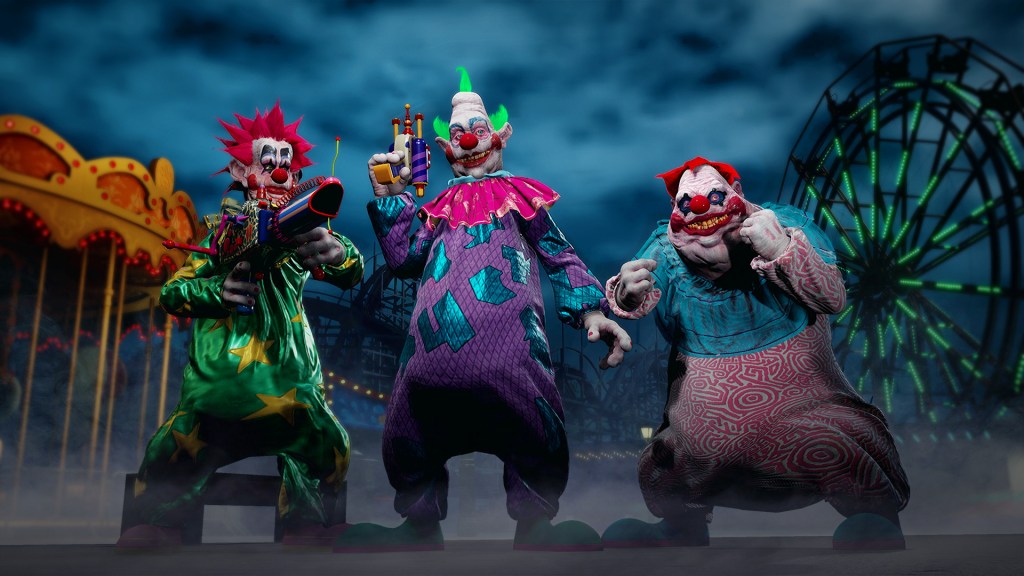 Killer Klowns from Outer Space: The Game
Release Date: TBA (PlayStation 5, PlayStation 4, Xbox One, Xbox Series X and Series S, Microsoft Windows)
I don't recall anyone (besides myself) asking for a Killer Klowns from Outer Space video game, but I'll certainly take a rare "W" from the universe on this one.
This asymmetrical horror multiplayer game sees you control either the aforementioned Killer Klowns or a group of human survivors with unique abilities. Developer Teravision Games is looking to give both sides a unique and enjoyable survival experience, though the appeal of playing as the Klowns and using their arsenal of themed weaponry should be obvious.
The Legend of Zelda: Tears of the Kingdom
Release Date: May 12 (Nintendo Switch)
2017's The Legend of Zelda: Breath of the Wild quickly entered the "best game ever" conversation and hasn't left that discussion in the five years since. Now, the Zelda team faces the daunting task of delivering a worthwhile sequel to that game-changing epic.
We don't know much about Tears of the Kingdom, but we do know that it will feature the open-world design and survival gameplay elements that made Breath of the Wild such a hit. Honestly, the promise of a bigger and better Breath of the Wild is more than enough to make this one of 2023's most anticipated games.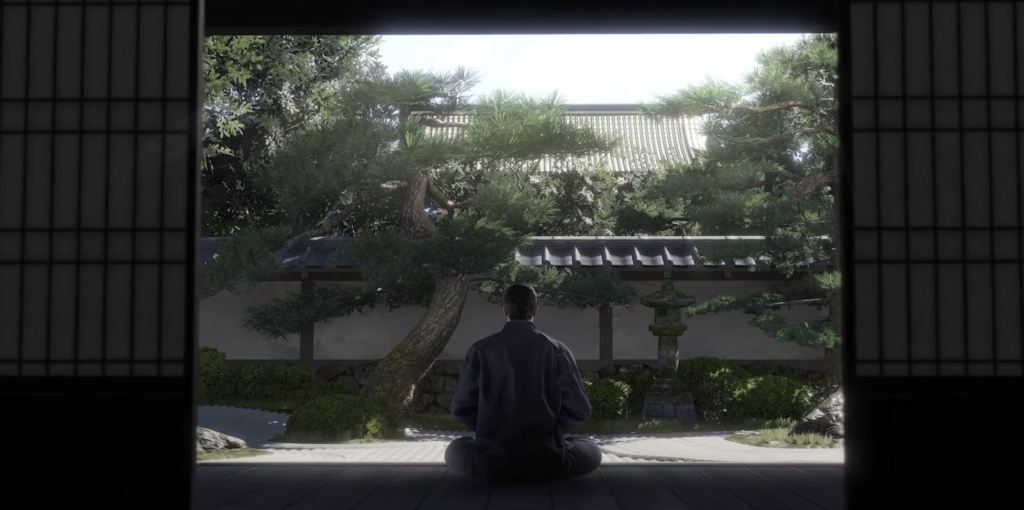 Like A Dragon Gaiden: The Man Who Erased His Name
Release Date: TBA (PlayStation 5, PlayStation 4, Xbox One, Xbox Series X and Series S, Microsoft Windows)
Besides having the absolute best name of any game in 2023, the real reason you should be excited for Like a Dragon Gaiden is that it happens to be the game that will bridge the narrative gaps between several recent Yakuza/Like Dragon titles and follow the adventures of legendary franchise protagonist, Kazuma Kiryu.
Modeled after the earlier, beat-em-up style of Yakuza games, this elaborate side story promises to offer a blend of franchise favorite tropes and compelling new concepts. From what we've seen so far, this game will certainly be dripping in style.
Like A Dragon: Ishin!
Release Date: February 21 (PlayStation 5, PlayStation 4, Xbox One, Xbox Series X and Series S, Microsoft Windows)
While the Like a Dragon series has always been remarkably versatile, this remake of Ishin will certainly challenge the boundaries of the franchise by offering a samurai spin-off adventure that touches upon some of the main series' themes while serving as its own thing in many ways.
Based on everything we've seen and heard so far, Ishin's complex combat style (which revolves around the use of pistols and katanas), a surprisingly deep dungeon crawler mode, and numerous side activities could just make it one of the best Like a Dragon-style games yet as well as the kind of experience even non-fans can embrace.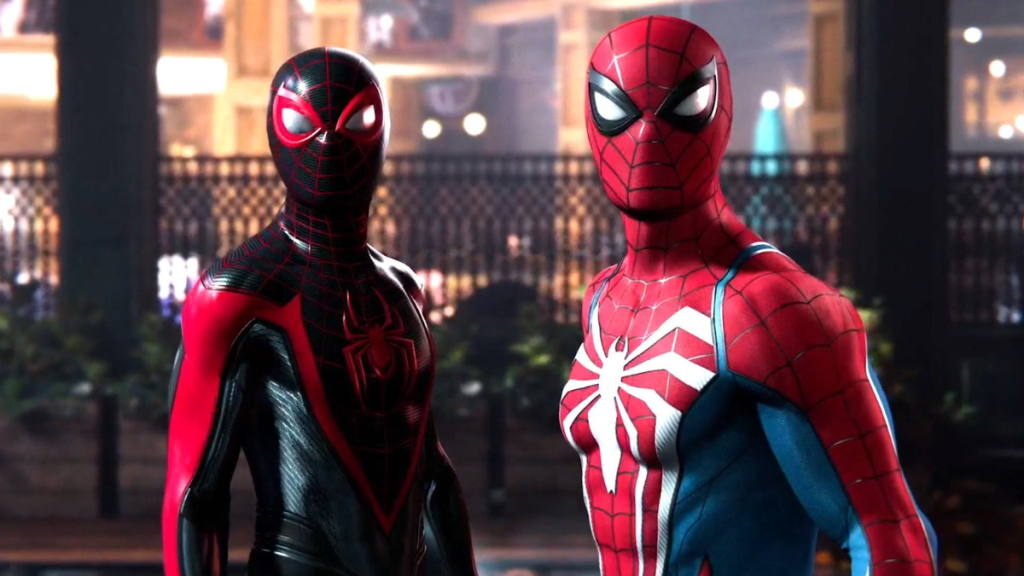 Marvel's Spider-Man 2
Release Date: TBA (PlayStation 5)
In 2018, developer Insomniac Games delivered the definitive Spider-Man video game experience with Marvel's Spider-Man. Now, they're looking to expand upon that experience with Marvel's Spider-Man 2.
While Insomniac has kept this highly-anticipated sequel behind closed doors so far, what little we know about this project is more than enough reason to be excited. From the addition of Venom to the chance to see Miles Morales and Peter Parker join forces, Spider-Man 2 could very well be one of the greatest Spider-Man adaptations that we've seen in any medium.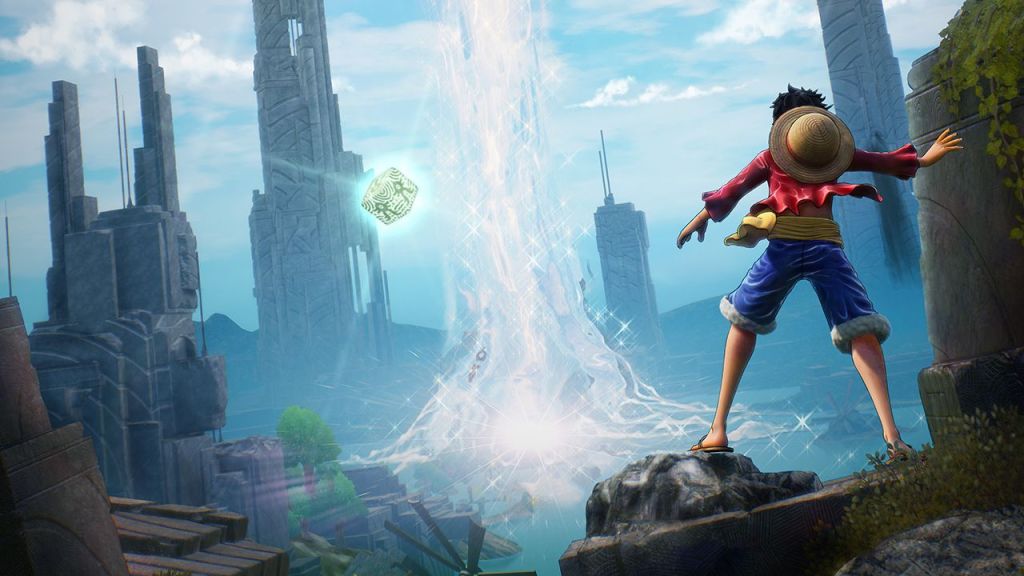 One Piece Odyssey
Release Date: January 12 (PlayStation 5, PlayStation 4, Xbox Series X and Series S, Microsoft Windows)
We probably don't need to tell One Piece fans to be excited about this massive new game, but what really makes Odyssey intriguing are the many ways it will almost certainly appeal to non-fans.
Odyssey is an absolutely massive traditional RPG that really reminds me of a classic Dragon Quest game in some of the best ways possible. While there are some unique aspects of this game that will touch upon the spirit of its source material, the fact that Odyssey will offer a large-scale classic JRPG at a time when such things have become a bit of a rarity.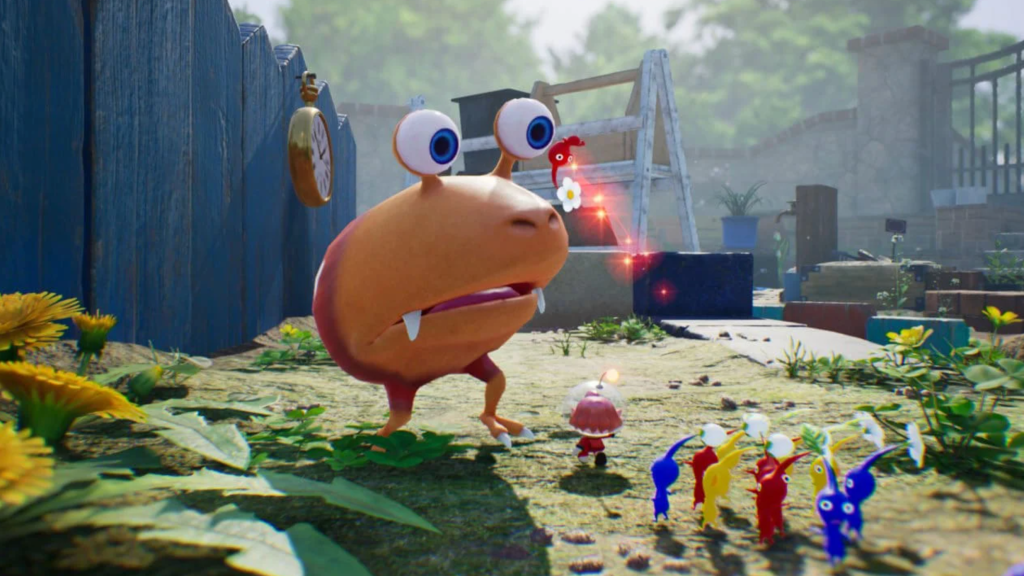 Pikmin 4
Release Date: TBA (Nintendo Switch)
While never one of Nintendo's most successful franchises, the Pikmin series has gained more than a cult following thanks to its unique blend of strategy and charm. After 10 long years, the franchise looks to make its glorious return to the spotlight with Pikmin 4.
Nintendo has kept Pikmin 4 under wraps so far, though "more Pikmin" is obviously the biggest fan request so far. Hopefully, this title expands the series' potential rather than just offering a better-looking (though slightly watered-down) version of what these games were.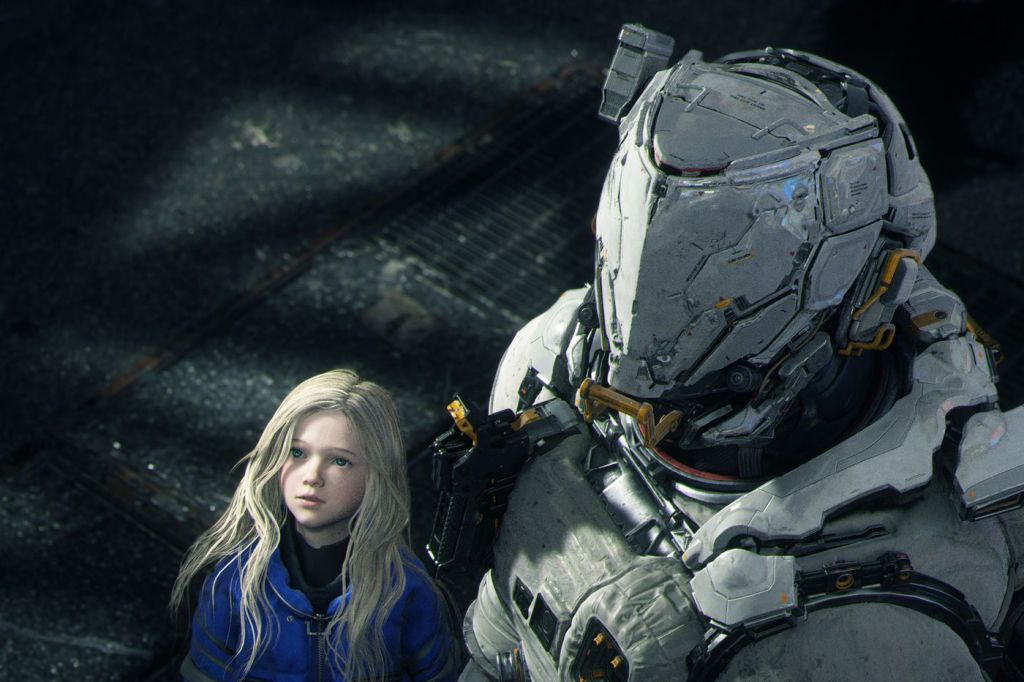 Pragmata
Release Date: TBA (PlayStation 5, Xbox Series X and Series S, Microsoft Windows)
What is Pragmata? That's a great question. This mysterious sci-fi game was first teased about three years ago, and we haven't really learned that much about it since then. We know it focuses on a dystopian moon world, and we know it looks very weird, but concrete details have been harder to come by.
Yet, the fact that Pragmata is the next major IP from developer Capcom remains its biggest selling point. It'd be disingenuous to say that Capcom never misses, but the studio has a history of putting weight behind new ideas that are, at the very least, fascinating. We'll see if Pragmata continues that trend.
Redfall
Release Date: TBA (Xbox Series X and Series S, Microsoft Windows)
The town of Redfall, Massachusetts, has been overrun by vampires, and it's up to you and your co-op partners to hunt the creatures of the night in this open-world FPS game.
Redfall will remind some of the incredible Left 4 Dead series, but the ace up this shooter's sleeve is the fact it's being developed by none other than Arkane Studios. Best known for immersive sims like the Dishonored games, Arkane's experience with crafting captivating atmospheres should elevate this horror shooter above its competition.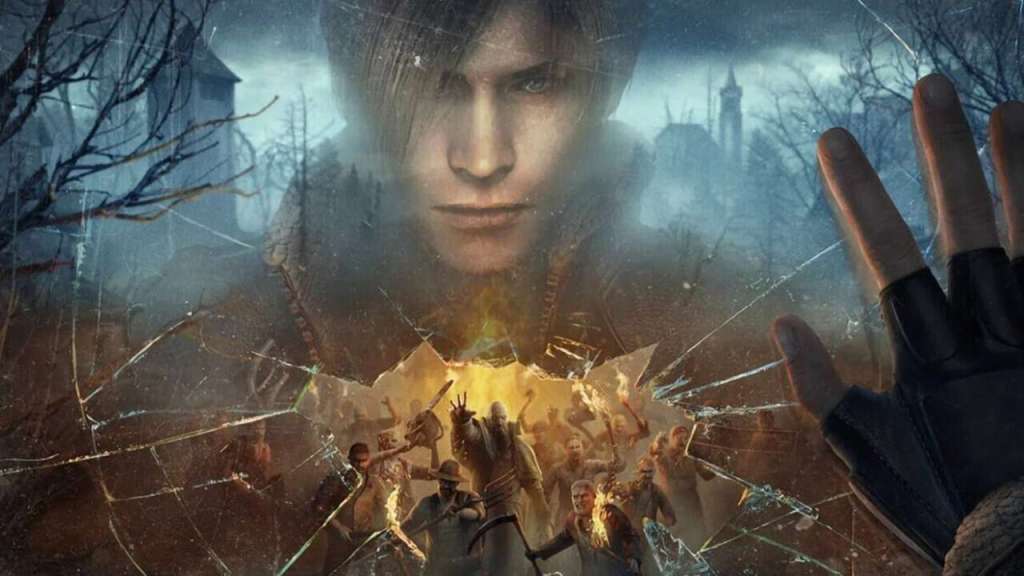 Resident Evil 4 Remake
Release Date: March 24 (PlayStation 4, PlayStation 5, Xbox Series X and Series S, Microsoft Windows)
It was inevitable that Capcom would eventually remake Resident Evil 4 following the success of Resident Evil 2 and 3's recent remakes. However, many wondered what that remake would look like. After all, the Resident Evil 2 and 3 remakes were designed to make those original games play a little more like Resident Evil 4, so what would a Resident Evil 4 remake have to update?
Based on what we've seen so far, this remake will primarily focus on making Resident Evil 4 scarier than ever. A combination of more realistic visuals and reimagined sequences will certainly keep old fans on their toes while ensuring new fans get the best RE 4 experience yet.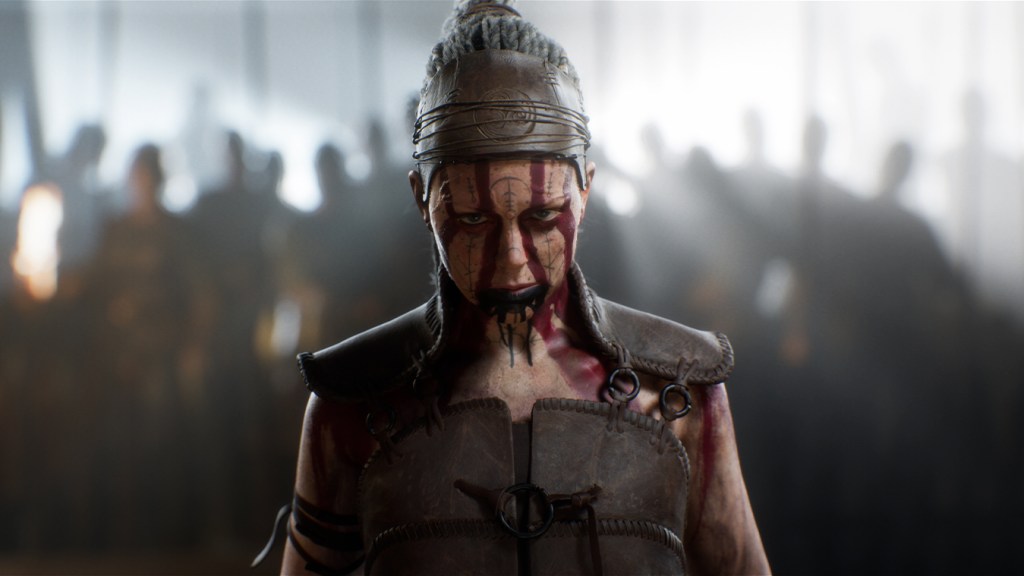 Senua's Saga: Hellblade II
Release Date: TBA (Xbox Series S and X, Microsoft Windows)
The original Hellblade was one of the biggest gaming surprises in quite some time. Thoughtful, visceral, surprising…it was the kind of game that made people have new conversations about the middle-ground between Triple-A and indie.
For this sequel, developer Ninja Theory will need to find a way to overcome the now suddenly high expectations that come with the Hellblade name as well as deliver a quality adventure in its own right. While there's little doubt that they'll find a way to do so, it will still be fascinating to see how they turn the game that nobody saw coming into the sequel we can't wait for.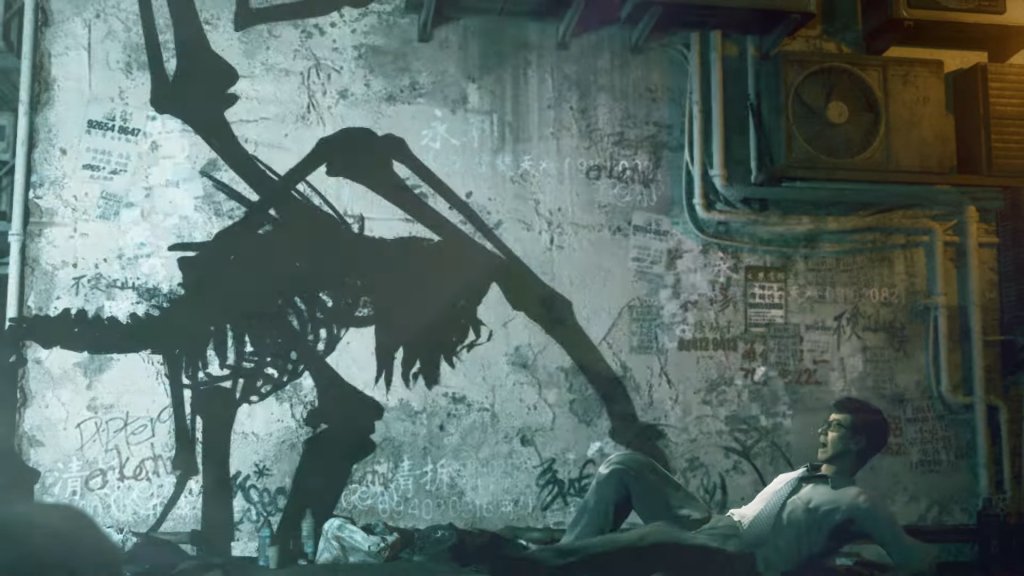 Slitterhead
Release Date: TBA (Platforms unconfirmed)
There's no world in which the next game from Silent Hill and Siren creator Keiichi Toyama won't make a "most anticipated" list. Look beyond its pedigree, though, and you'll find that Slitterhead is a fascinating little horror game in its own right.
Set in a fictionalized world inspired by Hong Kong, Slitterhead is a body horror adventure that tasks you with figuring out who is human and who is little more than a parasitic host. We don't know much more about the experience than that, but we do know it is gross, weird, and deeply disturbing. Sign me up.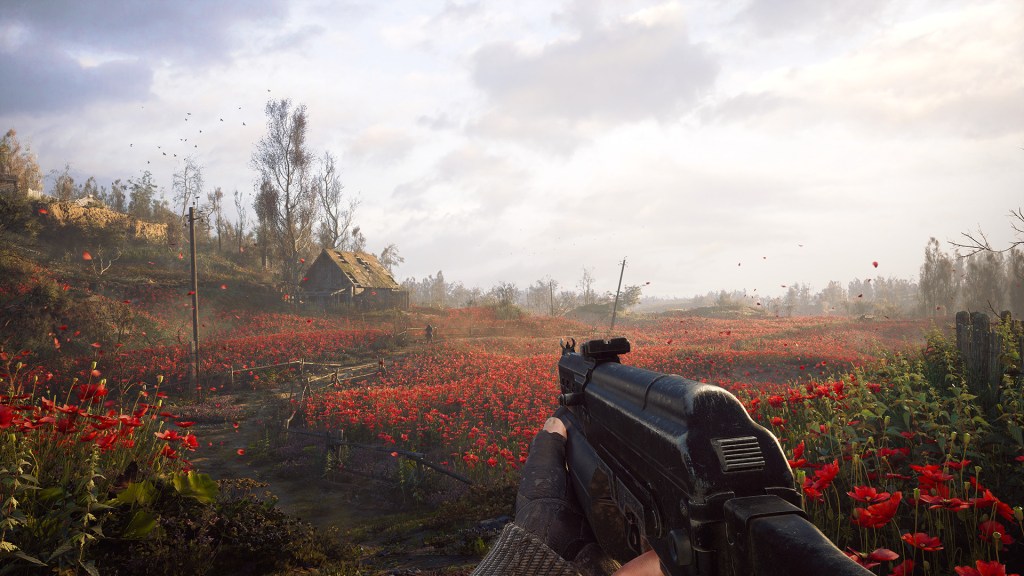 S.T.A.L.K.E.R. 2: Heart of Chornobyl
Release Date: TBA (Xbox Series X and Series S, Microsoft Windows)
A direct sequel to its cult classic predecessor, S.T.A.L.K.E.R. 2: Heart of Chornobyl will ask players to venture deeper into the dreaded Chornobyl Exclusion Zone in order to seek treasure, battle mutants, and, ultimately, survive against seemingly impossible odds. It will not be a game for the faint of heart.
Yet, those who played 2007's S.T.A.L.K.E.R.: Shadow of Chernobyl know that developer GSC Game World is uniquely capable of crafting horror environments that are as terrifying as they are captivating. S.T.A.L.K.E.R. 2 will likely be the best time you'll have trying to survive the end of everything.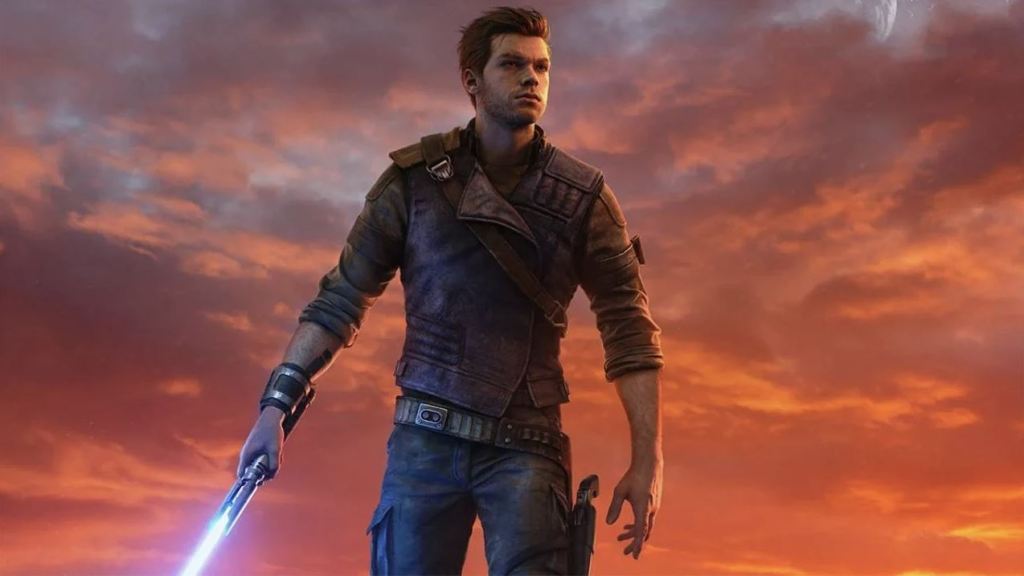 Star Wars Jedi: Survivor
Release Date: TBA (PlayStation 5, Xbox Series X and S, Microsoft Windows)
2019's Star Wars Jedi: Fallen Order was one of the most surprising Star Wars adaptations of the last decade. Partially modeled after the design of the Dark Souls series, Fallen Order was a challenging, mature, and deep action game that featured some truly compelling pulls from the depths of Star Wars' lore.
Set five years after the events of the first game, Survivor continues the adventures of Jedi Cal Kestis as he continues to evade the Empire while balancing the need to survive against his responsibilities. All eyes are on Survivor, and it's looking like it might live up to some considerable expectations.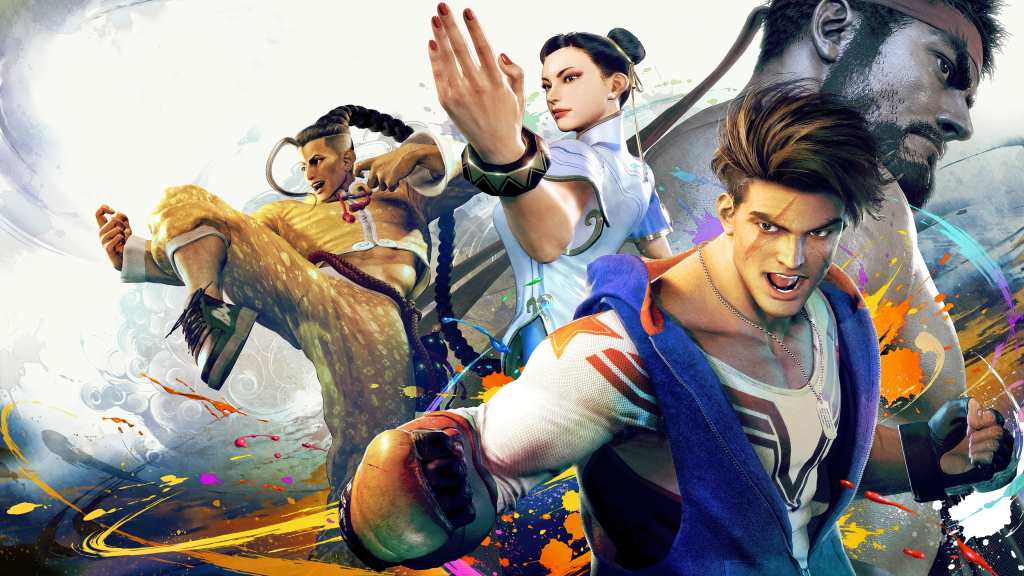 Street Fighter 6
Release Date: TBA (PlayStation 5, PlayStation 4, Xbox Series X and Series S, Microsoft Windows)
Street Fighter V debuted six years ago to a mostly mixed reception. Over those years, though, Capcom updated that sequel in ways that showed how great a modern Street Fighter game could be. Now, they look to restore the franchise to its full former glory with Street Fighter 6.
While Street Fighter 6 looks to please the fighting franchise's most hardcore fans, it's the game's new accessibility features and action-adventure world exploration elements that make it so intriguing. Can Capcom do the almost impossible and make a Street Fighter game that appeals to new players and veterans alike?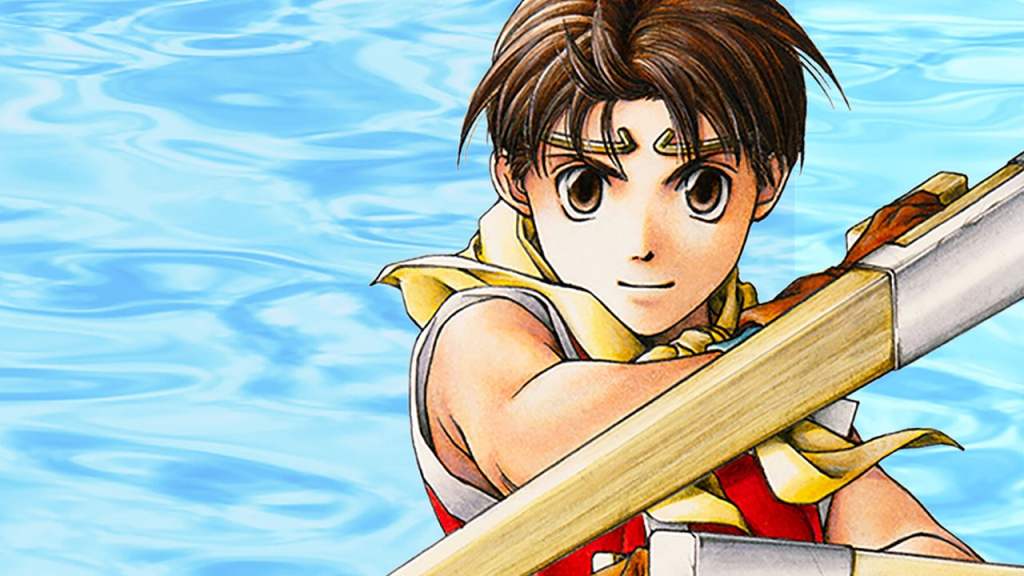 Suikoden I&II HD Remaster Gate Rune and Dunan Unification Wars
Release Date: TBA (Nintendo Switch, PlayStation 4, Xbox One, Microsoft Windows)
Ignore the long title and simply know that these are the remasters of the first two Suikoden games that you've been waiting for. For those who don't know, that means that these are remasters of two of the greatest RPGs ever made.
The Suikoden games weren't entirely appreciated in their day, which means that many people never got to play them or share their experiences with others. These remasters should offer gamers everywhere the chance to see why these titles set a standard for genre greatness that many fans feel even the best RPGs can't quite match.
Vampire: The Masquerade – Bloodlines 2
Release Date: TBA (PlayStation 5, PlayStation 4, Xbox One, Microsoft Windows, Xbox Series X/Series S)
It's been a long, hard road for Vampire: The Masquerade – Bloodlines 2. The somewhat unlikely sequel to a beloved cult classic has faced numerous delays and various production issues that have cast its once-bright prospects into the very shadows its characters dwell in.
Yet, there are reasons to hope that Bloodlines 2 might just end up offering the kind of vampire RPG experience that millions have been waiting for. The skeleton of this project's success is certainly there, though it remains to be seen whether this game's biggest ideas will end up being more than an albatross.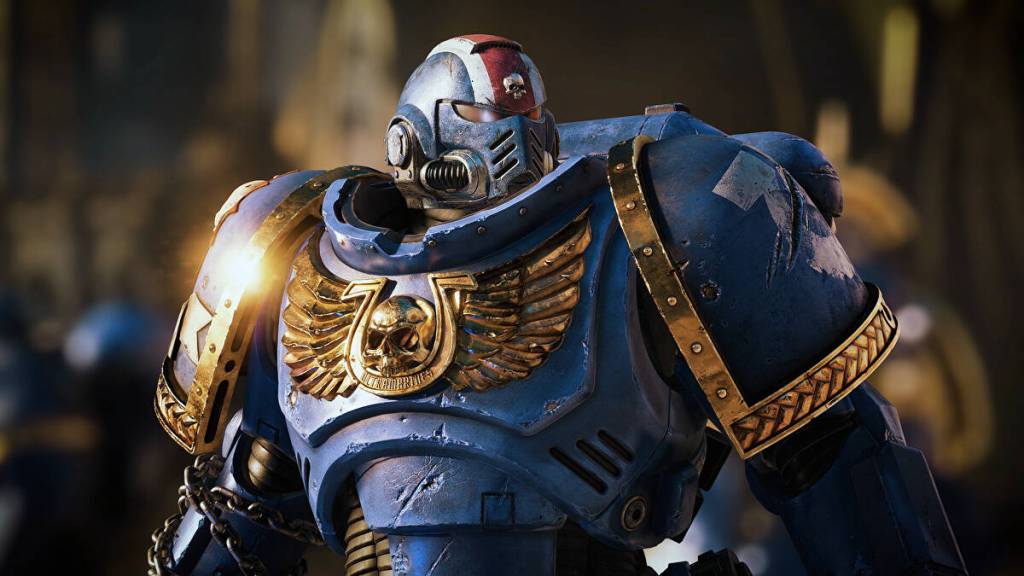 Warhammer 40K: Space Marine 2
Release Date: TBA (PlayStation 5, Xbox Series X and Series S, Microsoft Windows)
While there are arguably a few too many Warhammer games out there, the fact of the matter is that many of them are actually quite good. That's especially true of Warhammer 40,000: Space Marine; a hack-and-slash adventure game that fell somewhere between Gears of War and old-school God of War in terms of style and substance.
Based on what we know, this sequel will retain all of those qualities while improving upon a few of the original game's notably rough edges. If it all comes together, this series could go from "surprisingly good" to "legitimately great" while offering the best pure action experience of 2023.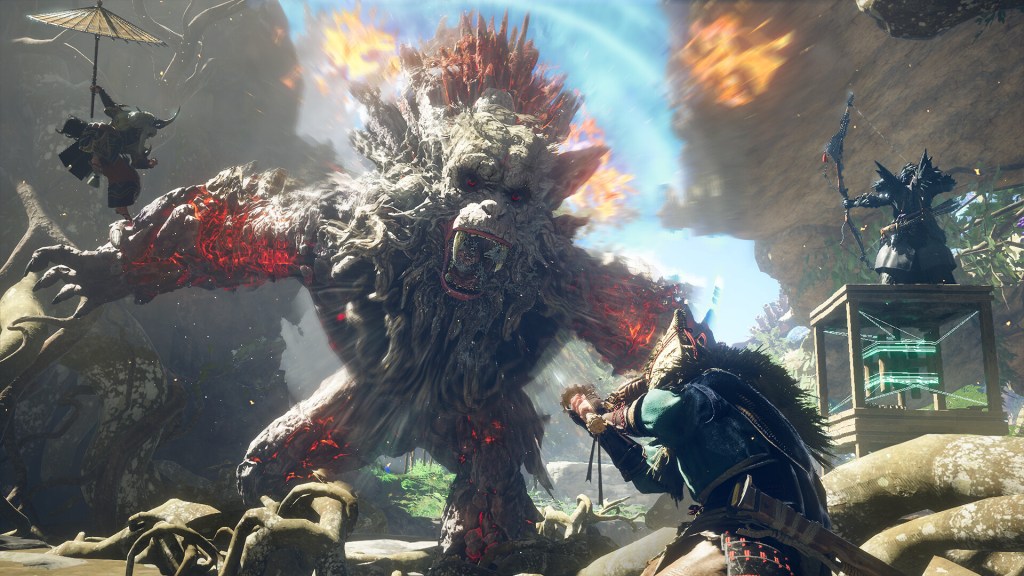 Wild Hearts
Release Date: February 17 (PlayStation 5, Xbox Series X and Series S, Microsoft Windows)
It's always been a little surprising that the rapidly growing Monster Hunter franchise hasn't inspired more copycats. While it's not easy to make a great Monster Hunter-style game, you'd think that more studios would at least take a stab at the concept.
If nothing else, Wild Hearts looks like it could be that game. Seemingly built around some of Monster Hunter's key gameplay aspects, Wild Hearts may even be able to refine some of Monster Hunter's jankier legacy elements and offer those who've never been able to get into that series because of them a chance to see what all the fuss is about.
Wo Long: Fallen Dynasty
Release Date: March 3 (PlayStation 4, Xbox One, Microsoft Windows, Xbox Series X and Series S, PlayStation 5)
For decades, developer Team Ninja has been one of the premiere names in action gaming. Now, the studio behind Ninja Gaiden and Nioh returns with one of their most ambitious titles yet.
Wo Long: Fallen Dynasty looks to evolve the "Soulslike" gameplay concepts that Team Ninja experimented with in Nioh. While Wo Long will feature many of that emerging genre's design trademarks, its fast-paced action and historical mythology visual design elements play to the strengths of the game's almost unimpeachable developers. This could easily end up being the most exciting new property of 2023.