Features
New British TV Series for 2023: BBC, ITV, Channel 4, Sky, Netflix, Prime Video, BritBox
Here are the brand new British TV dramas and comedies coming our way in 2023 and beyond.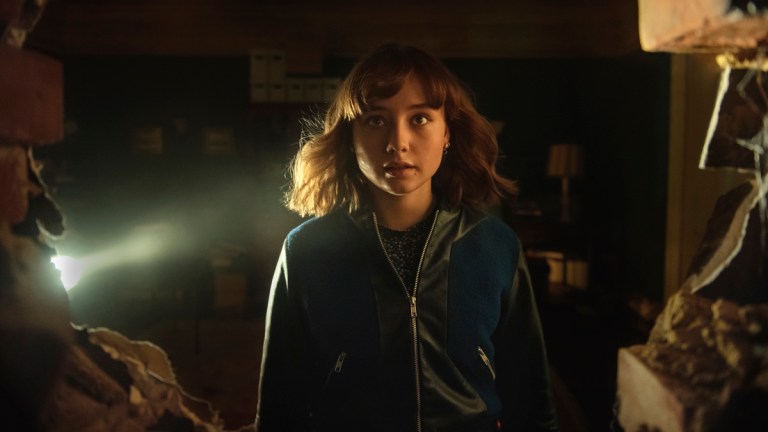 In any given year, British TV can be relied on to provide plenty in the way of crime drama, and 2023 is no different. Between these returning series and newcomers A Town Called Malice, Blue Lights, Marlow, Payback, Rebus, Steeltown Murders, The Gold, The Sixth Commandment, Wolf and more, crime continues to flourish on the small screen.
Happily though, that's far from all that UK TV will offer this year. There's fantasy too, in the form of Netflix's South London super-powers drama Midtown (formerly known as Supacell), ghost detective series Lockwood & Co., Greek and Roman mythology series Kaos, and the long-awaited screen adaptation of Neil Gaiman's Anansi Boys. And sci-fi in Prime Video's The Rig.
Add to all those the romances, dramas inspired by real-life, and several other book adaptations, period and otherwise (A Good Girl's Guide to Murder, Great Expectations, Funny Woman, Tom Jones, The Gallows Pole, The Winter King, Wahala…) plus music-based dramas Champion and This Town, and it's a pretty full slate.
We'll update this list as new British shows are commissioned and more details, including release dates, arrive.
JANUARY
Stonehouse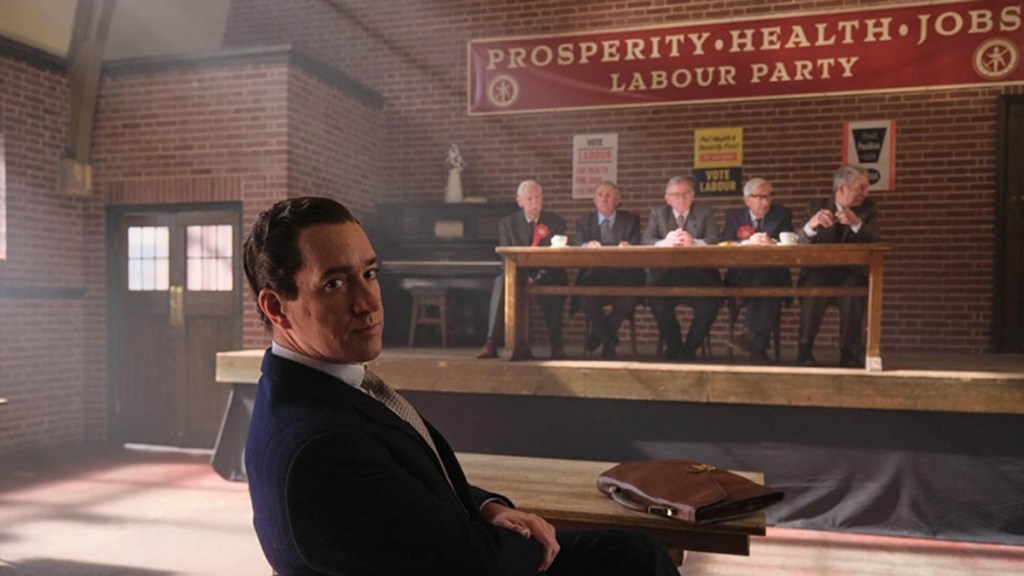 Succession's Matthew Macfadyen and Crossfire's Keeley Hawes star in this three-part ITV drama, based on a real-life political scandal. Macfadyen plays disgraced Labour MP John Stonehouse, with Hawes as his wife Barbara, in this 1970s-set story about the MP's attempt to fake his own death following the revelation of personal scandals. The script comes from John Preston, the journalist behind the book on which the BBC's A Very English Scandal was based, with direction from Stan and Ollie director Jon S. Baird. It aired between Monday 2nd and Wednesday 4th of January on ITV and is now available to stream on ITVX.
The Light in the Hall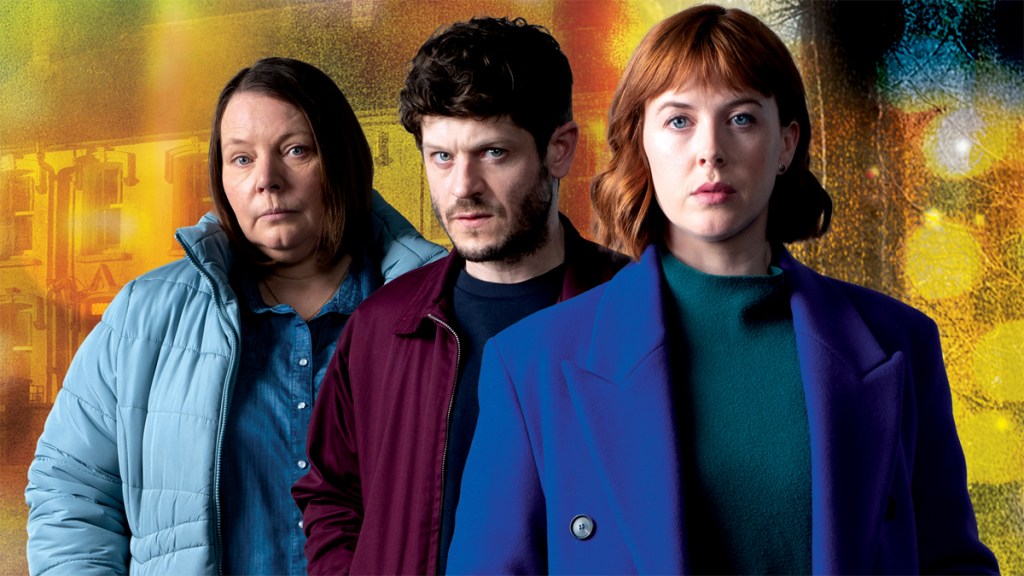 Written by Murdered By My Boyfriend's Regina Moriarty, this six-part psychological thriller for S4C and Channel 4 is about a journalist obsessed by the murder of a woman from her own home town. They were both once part of the same friendship group but fell out as teenagers. Like huge Welsh hit Keeping Faith, it's a bilingual drama filmed and broadcast in both Welsh (as Y Golau) and English. The cast is great, with Utopia's Alexandra Roach and Game of Thrones' Iwan Rheon alongside The Thick of It's Joanna Scanlan. It aired in English two episodes a week in January on Channel 4 and All4.
The Rig
This six-episode supernatural/sci-fi thriller landed on Prime Video on Friday the 6th of January. It's set aboard a Scottish oil rig which is thrown into chaos after a power-out and tremor are followed by a mysterious enveloping mist trapping everybody on board. Have they dug too deep? The script comes from newcomer David McPherson, with a cast including Line of Duty's Martin Compston, Game of Thrones' Iain Glen and Owen Teale, and Schitt's Creek's Emily Hampshire. If you've already binged, here's a spoiler-filled ending exploration.
Lockwood & Co.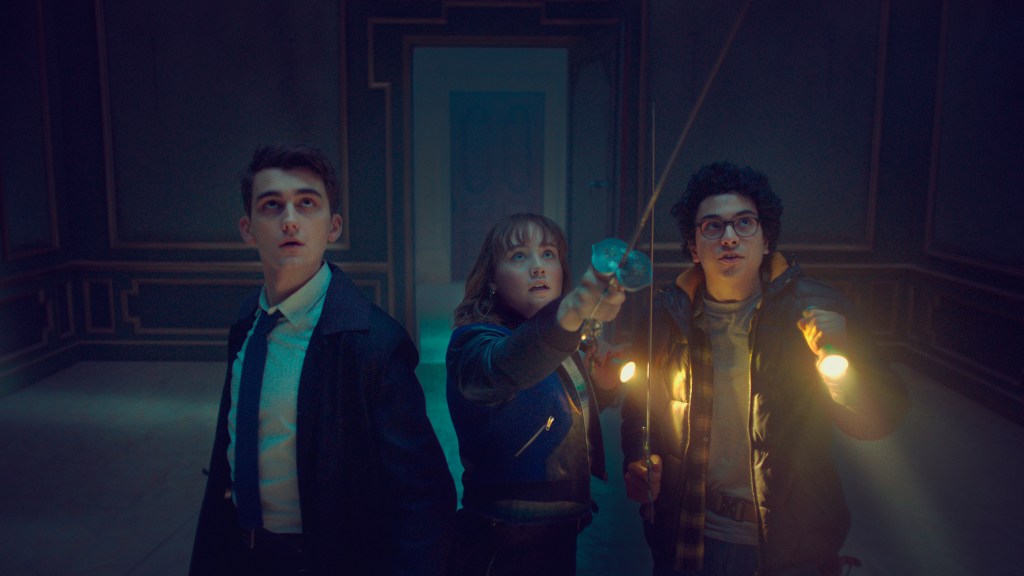 All eight episodes of this fun supernatural detective thriller romp arrived on Netflix on Friday the 27th of January. It's adapted from Jonathan Stroud's YA novel of the same name, and follows a maverick ghost-hunting detective agency run by teenagers investigating a far-reaching mystery. Attack the Block and The Kid Who Would Be King's Joe Cornish has adapted the novel for screen and directs.
FEBRUARY
Nolly
Before we see Russell T Davies return as Doctor Who showrunner for the show's 60th anniversary this November, ITVX (and later ITV) has a three-part drama to air from the screenwriter. It stars The Crown's Helena Bonham Carter as Crossroads actor Noele Gordon, whose unceremonious sacking after years on the popular soap is the meat of this drama. Joining Bonham Carter in the cast are Mark Gatiss, Con O'Neill, Augustus Prew and more. It arrived on ITVX on 2nd February.
Funny Woman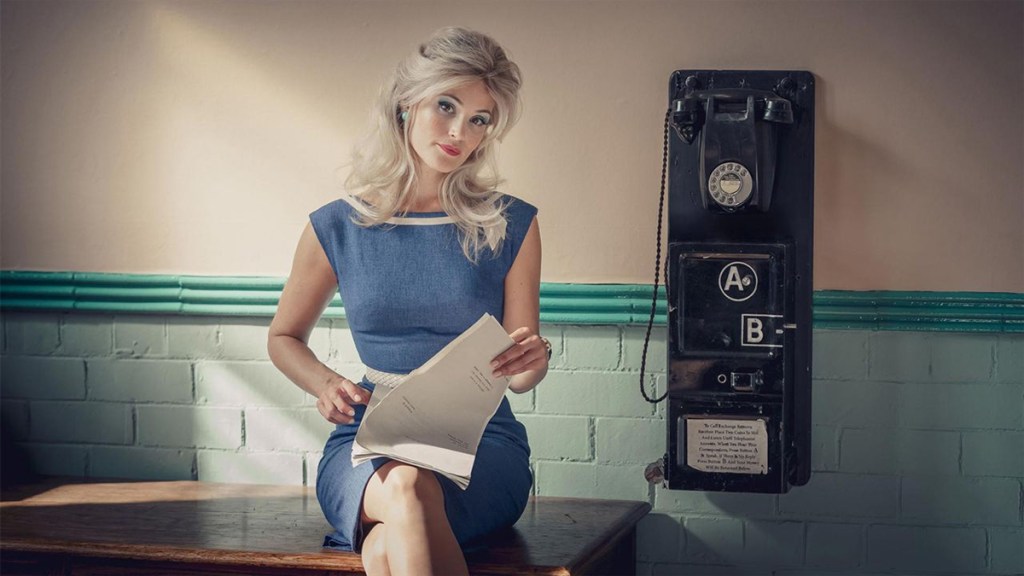 Comedian and writer Morwenna Banks has adapted Nick Hornby's Funny Girl novel into this six-part Sky Comedy series starring Gemma Arterton, Rupert Everett and David Threlfall. Arterton plays Barbara Parker, who's crowned Miss Blackpool in a 1960s beauty contest before moving to London to pursue her dream of becoming a comic. It arrived on Sky Comedy and streaming service NOW on the 9th of February.
The Gold
The infamous 1983 Brink's-Mat robbery was dramatised by Guilt writer Neil Forsyth for this BBC drama starring Preacher's Dominic Cooper and Paddington's Hugh Bonneville, alongside Jack Lowden, Charlotte Spencer and Tom Cullen. This gripping true-crime plot arrived on BBC One on Sunday the 12th of February, and is available to stream in full on BBC iPlayer. If you've binged the lot, find out what happened next to its key players.
MARCH
A Town Called Malice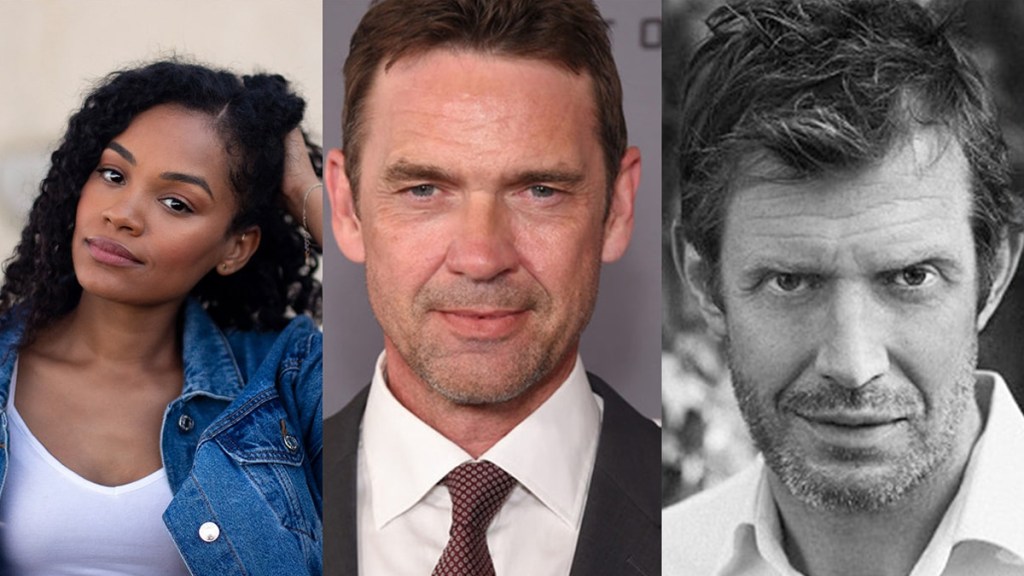 This Sky Original drama is from Bulletproof and The Sweeney's Nick Love. A Town Called Malice, with a title inspired by The Jam song of the same name, is a crime drama and family saga set in the 1980s Costa del Sol, following a criminal family who decamp from London to Spain when some money comes their way, and the law comes sniffing after them. It's a great cast, including Jason Flemyng, Dougray Scott, Tahirah Sharif, Jack Rowan, Martha Plimpton and Eliza Butterworth. Watch it on Sky Max and NOW from March 16th.
Blue Lights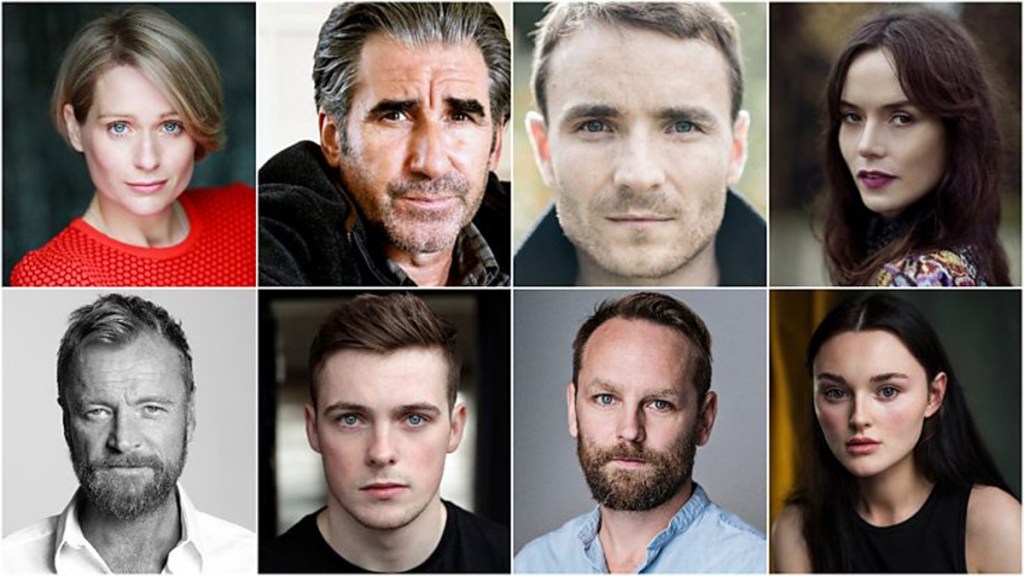 From the writers of The Salisbury Poisonings, this original BBC One drama follows three rookie police officers working under extraordinary pressure in Belfast. They are Grace, a woman in her 40s who leaves social work to retrain as a police officer; Annie, who struggles with having to leave her old life behind; and Tommy, who proves disastrously inept at frontline policing. Filming began in February 2022 in Belfast on the series, which stars Siân Brooke, Richard Dormer, Nathan Braniff, Katherine Devlin and more. The exact March release date is still tbc.
RELEASE DATES TBC
A Good Girl's Guide to Murder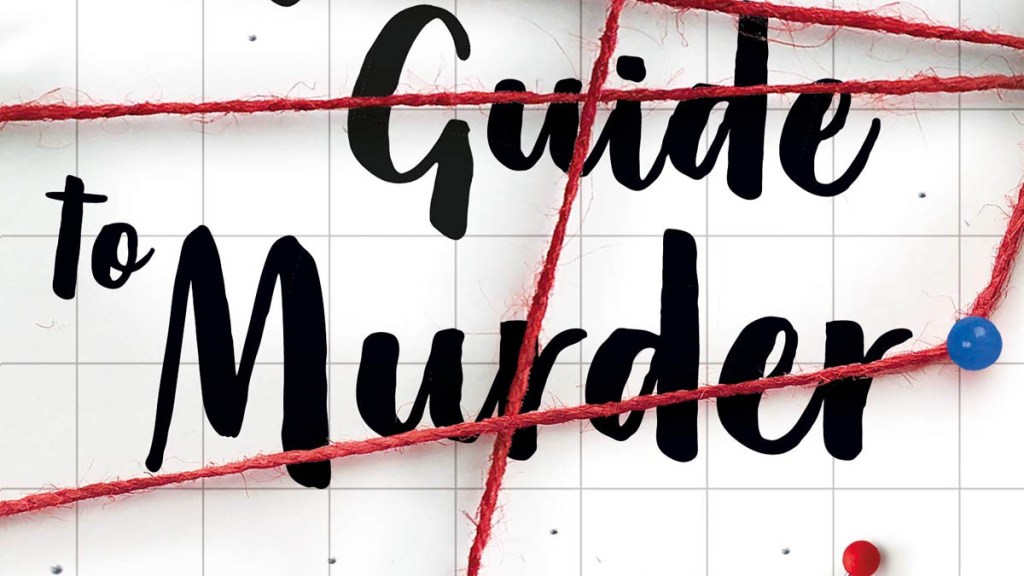 Holly Jackson's bestselling novel is being adapted into a six-part drama for the BBC. The teen thriller will be written for screen by Poppy Cogan, the screenwriter behind BBC Three's Red Rose, and will tell the story of Pippa Fitz-Amobi, a smart and slightly square heroine on a mission to uncover the killer of schoolgirl Andie Bell. Casting is tba.
Anansi Boys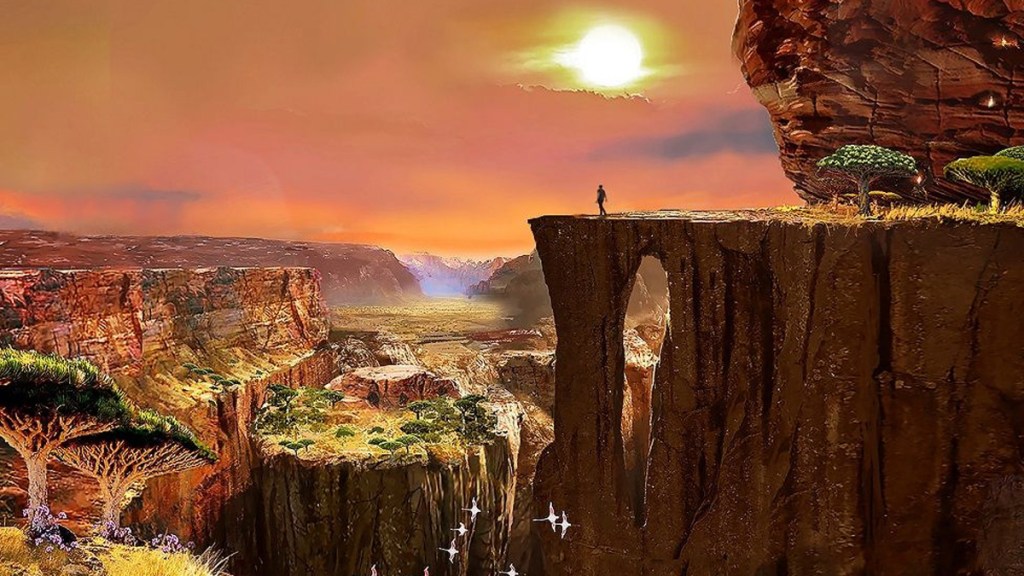 Hot on the heels of the surprise Good Omens Series 2 announcement came the news that Prime Video would also be bringing Neil Gaiman's Anansi Boys to the screen. Filming wrapped in Scotland back in May 2022, but this story's folkloric fantasy elements and twin-leads-played-by-the-same-character conceit mean post-production is intense. A modern-set story incorporating characters from West African myth, it's the tale of Charlie Nancy and his brother Spider, both played by Malachi Kirby, and the aftermath of their deity father Anansi's death. Think spectacle, story and surprises.
Best Interests
Jack Thorne, the busiest screenwriter in the UK and lead writer on His Dark Materials, returns to the BBC with a new original four-part drama partly inspired by the real-life Charlie Gard case. It's about a young child with a life-threatening condition whose medical team judge it in her best interests that she be allowed to die, a decision her family can't support and fight every step of the way. The commission was announced in July 2019 but the pandemic delayed filming, which began in March 2022 with Michael Sheen and Sharon Horgan in the lead roles.
Blind Spot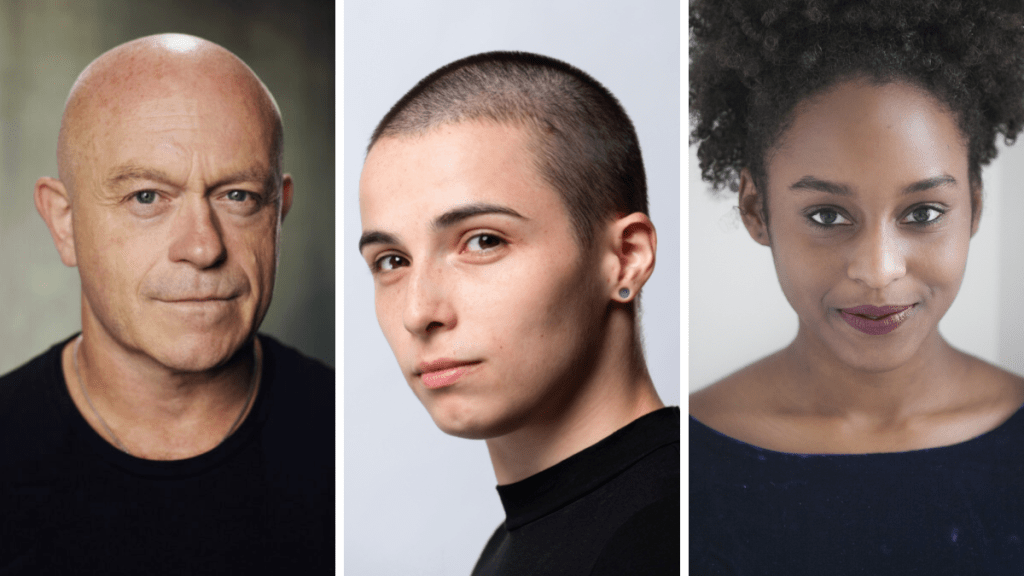 Eastenders legend Ross Kemp is returning to acting after 15 years to star as police detective Tony Warden alongside newcomer Beth Alsbury in this new four-part thriller for Channel 5. Blind Spot tells the story of Hannah, a woman who works monitoring CCTV on a rough estate, who is fight to find a missing woman who disappeared after a violent criminal is seen leading her to a CCTV blind spot. After being dismissed by the decidedly dodgy detective (Kemp), she'll take matters into her own hands to discover what really happened, putting her own life in danger. The series will also star Sanditon's Crystal Clarke, Sue Vincent (Waterloo Road) and Line of Duty's Kiran Landa.
Boiling Point
Acclaimed 2021 feature film Boiling Point is being adapted into a five-part television drama for the BBC. Starring Stephen Graham and Vinette Robinson, supported by a strong cast (many of which cross over with excellent Sky drama Save Me), it's set over the course of a single night in an upscale London restaurant where the head chef is struggling to stay above water in the face of personal demons, terrible guests, a smarmy mentor and more. Tense, captivating and certain to make you want to tip generously.
Champion
From Candice Carty-Williams, writer of 2019 hit novel Queenie, comes a series celebrating contemporary Black British music. Champion is an eight-episode musical drama about a highly personal rap battle between a South London brother and sister, former rap sensation and ex-con Bosco, and his former PA and younger sister Vita. Which of the Champion siblings will prosper? Top Boy's Malcolm Kamulete stars opposite Sherwood's Nadine Marshall, Doctor Who's Jo Martin and His Dark Materials' Ray Fearon, with TV newcomers Déja J Bowens and Ray BLK.
Coming Undone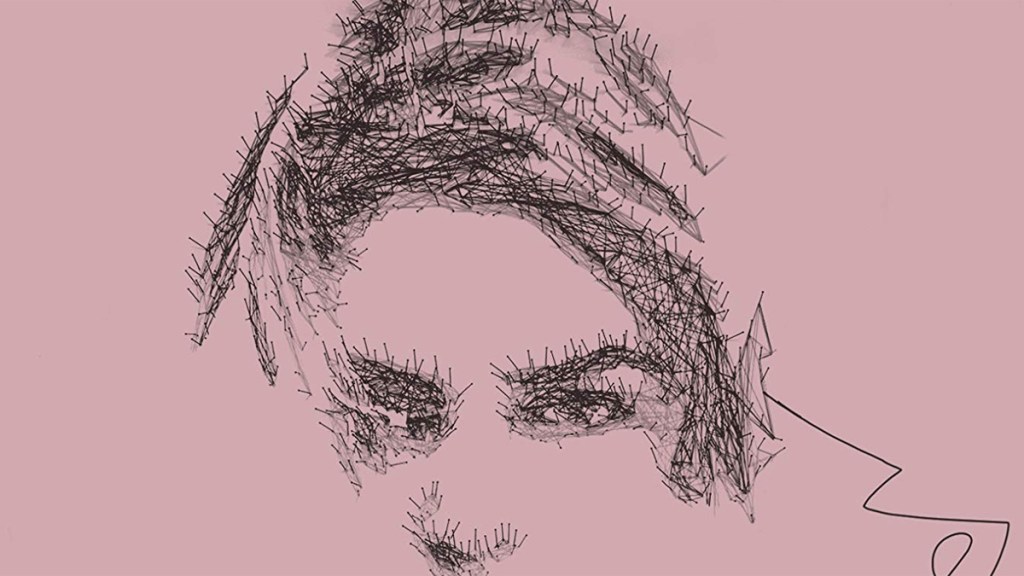 Billie Piper (I Hate Suzie) is set to play the lead role in this forthcoming adaptation of writer Terri White's powerful memoir. White, a journalist and broadcaster and former editor of Empire Magazine, is adapting her own autobiography, which examines how early childhood trauma and abuse resurfaced in adulthood. His Dark Materials producers Bad Wolf are behind this one.
Eric
From playwright and screenwriter Abi Morgan, creator of The Split (pictured above), comes a tense Netflix thriller about a missing boy in 1980s Manhattan. Eric is the story of the missing boy's father, a puppeteer on a children's TV show who finds solace in his friendship with the titular Eric, a monster who lives under his son's bed. Benedict Cumberbatch stars alongside Gaby Hoffmann and McKinley Belcher III. Expect it to be dark, weird and emotional.
Fool Me Once
Harlan Coben is once again adapting one of his novels – this time bestseller Fool Me Once – into a Netflix drama, relocating it from the US to the north-west of England. Michelle Keegan (Our Girl) will play a woman coming to terms with the brutal murder of her husband (Richard Armitage, The Stranger) only to get the shock of her life when she spots him seemingly alive and well on her daughter's nanny cam. Sweet Tooth's Adeel Akhtar plays the lead detective on Joe's murder (with secrets of his own, of course) and national treasure Joanna Lumley (Absolutely Fabulous) will play Joe's protective mother. Filming is currently underway in Manchester.
Great Expectations
From the writer and production team that brought us A Christmas Carol starring Guy Pearce comes Steven Knight's second Dickens adaptation for the BBC Great Expectations. This one has a similarly starry cast, with Olivia Colman in the role of Miss Havisham (played most recently on screen by Gillian Anderson and Helena Bonham Carter), and Black Mirror: Bandersnatch's Fionn Whitehead as Pip, plus Hayley Squires, Shalom Brune-Franklin, Ashely Thomas, Trystan Gravelle, Owen McDonnell and – joy of joys! – Matt Berry. Lucy Forbes directs. It will arrive on BBC One in Spring 2023.
Grenfell
Six years after the 2017 Grenfell Tower fire that claimed 72 lives, the BBC has confirmed their plans to air a three-part factual drama drawing on extensive research, which will tell the story of the events leading up to, during and after the devastating tragedy. It's being written and directed by BAFTA-winning Peter Kosminsky (Wolf Hall) and will cover the story from multiple perspectives, including victims, survivors, the firefighters on duty that night and the wider community. Casting and filming details are yet to be announced.
Grime Kids
This BBC Three coming-of-age drama is set in 2001 and follows a group of five friends as they try not to let first loves, danger and parental disapproval get in the way of their music career. The friends will be played by fresh talent including Shanu Hazzan (EastEnders), Juwon Adedokun (Damilola), Gabriel Robinson (Casualty), Tienne Simon (Silent Witness) and newcomer Yus Jamal Crookes. Described as a 'love letter to East London', the show finished filming earlier this year and will arrive on BBC Three and BBC iPlayer later in 2023. Watch the trailer here.
HMS Murder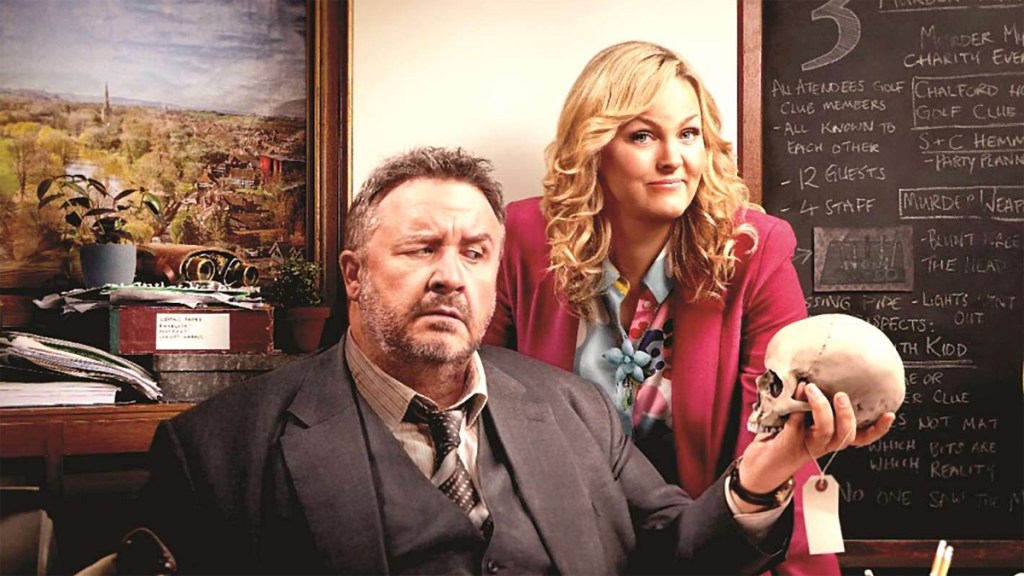 If sober, philosophically probing true crime dramas are starting to wear you down, Channel 5 has the answer: Murder She Wrote meets Below Deck is the pitch for this original Channel 5 co-production about a cruise liner cabaret singer thrust back into his former life as a police detective when there's a murder on board! HMS Murder (working title) sounds like a hoot that will bring together the sun, sea and exotic backdrops of Death in Paradise with a gossip and scandal-tinged murder mystery. Shakespeare & Hathaway: Private Investigators (pictured above) and Vera's Paul Matthew Thompson writes with Shetland and Silent Witness' Gordon Anderson directing.
Kaos
New British fantasy series feel like they're on shaky ground with Netflix following the cancellation of The Bastard Son & The Devil Himself, but let's cross our fingers for this one. Kaos is a genre-straddling series that puts a modern twist on Greek and Roman mythology, it comes from The End of the F***ing World's Charlie Covell, and it stars Jeff Goldblum (pictured above in Thor: Ragnorak) as Zeus, so you can't really say fairer than that.
Love Rat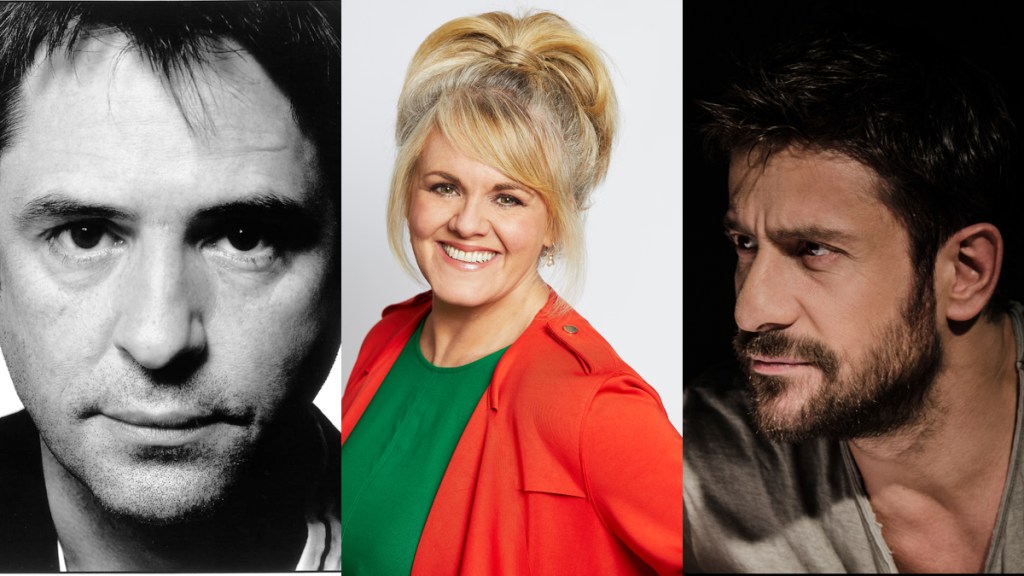 Coming to Channel 5 is this four-part psychological thriller starring Sally Lindsay (recently seen as one of the carousel of stand-ins for Richard Osman as Alexander Armstrong's Pointless friend) and Neil Morrissey. Lindsay plays a recently divorced woman having a holiday romance when she realises that her paramour is a scam artist. Enter: the ex husband (Morrissey) to team up with her and try to get the stolen money back. Filming started in Cyprus in November 2022.
Marlow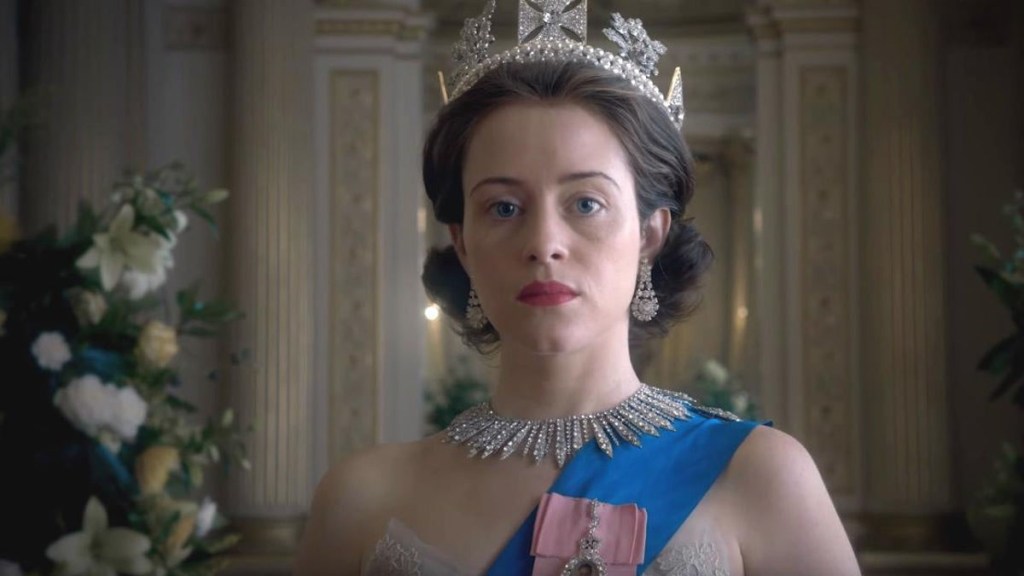 This original BritBox drama was commissioned in mid-2021 and is still in development, with The Crown's Claire Foy (pictured above) attached to star as the lead. Foy will play Evie Wyatt, whose family has long been at war with the Marlows, a rival clan in the "Edgelands" of the Thames Estuary, for centuries. It's a revenge, succession-warring story tinged with myth and tragedy that's described as "a modern epic" in the official press announcement, and comes from Southcliffe and Red Riding's Tony Grisoni, so has a strong storytelling pedigree.
Midtown
This Black, British superhero fantasy series (formerly known as Supacell) is coming to Netflix courtesy of rapper and director Rapman, and boasts a strong cast. Doctor Who's Tosin Cole is in the lead as Michael, who has to bring together a group of fellow South Londoners who've all mysteriously developed superpowers, in order to save the woman he loves. Appearing alongside Cole are Nadine Mills, Eric Kofi Abrefa, Calvin Demba, Josh Tedeku and The Responder's breakout star Adelayo Adedayo. One to watch.
Murder is Easy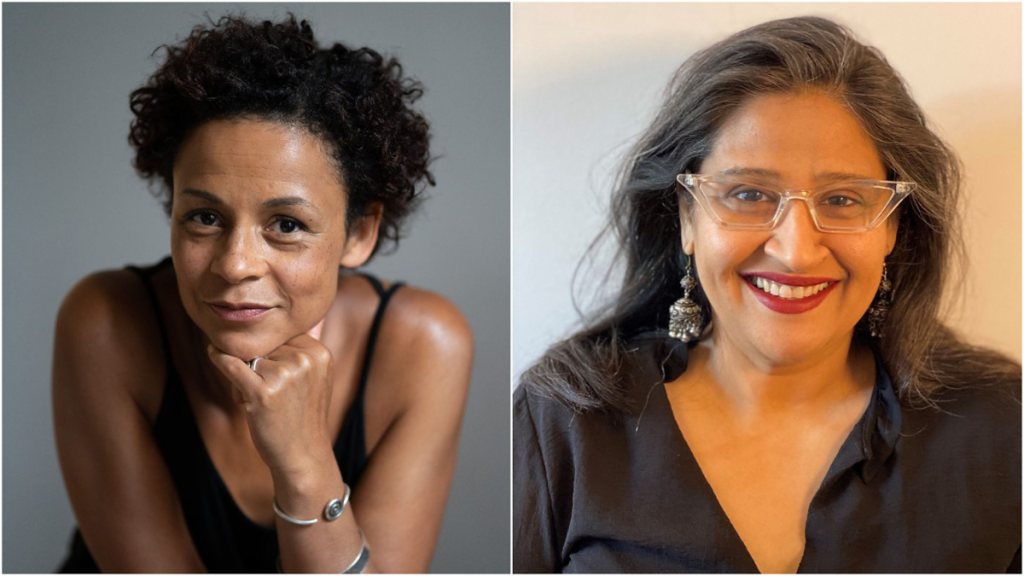 We've got another Agatha Christie adaptation to look forward to from the same team behind And Then There Were None and The ABC Murders. In her novel Murder is Easy, a series of deaths in an English village are presumed accidental, until a man called Luke Fitzwilliam meets Miss Pinkerton on a train, and she tells him she believes they're the work of a killer. When Luke later learns Miss Pinkerton has been found dead, he feels he must hunt down the killer before they can strike again. Sian Ejiwunmi-Le Berre will adapt Christie's novel for the screen, and Meenu Gaur (World on Fire) will direct. Filming begins this summer, and the show will air on BBC One and iPlayer in the UK and BritBox for a US audience.
One Day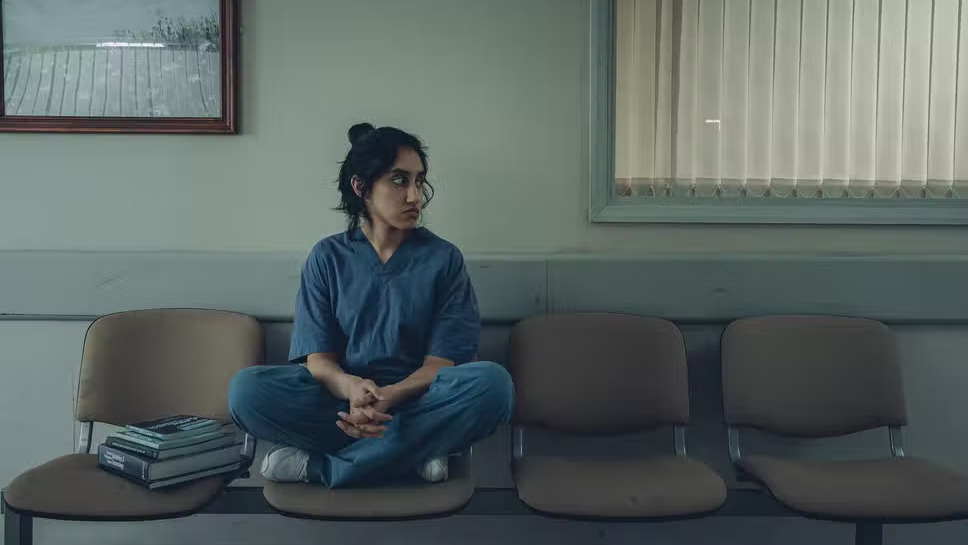 David Nicholls' bestselling romance novel was adapted into a 2011 feature film starring Anne Hathaway that, it's fair to say, failed to set the world alight. This Netflix series looks like it's going to be a much better bet. The lead cast includes two of 2022's stand-out performers in This is Going to Hurt's Shruti, Ambika Mod (pictured above), and White Lotus season two's Jack, Leo Woodall. They play Emma and Dexter, two young people who hook up at university on St Swithin's day and whose lives we follow in elliptical chunks every July 15th since. Prepare for tears.
Payback
Jed Mercurio's production company is behind this six-part ITV thriller from Debbie O'Malley (All Creatures Great and Small, Call the Midwife). It stars The Bay's Morven Christie (pictured above), Westworld's Peter Mullan and Line of Duty's Prasanna Puwanarajah, and promises to be a gripping psychological story following a dangerous police operation aiming to unseat a crime kingpin, played by Mullan.
Platform 7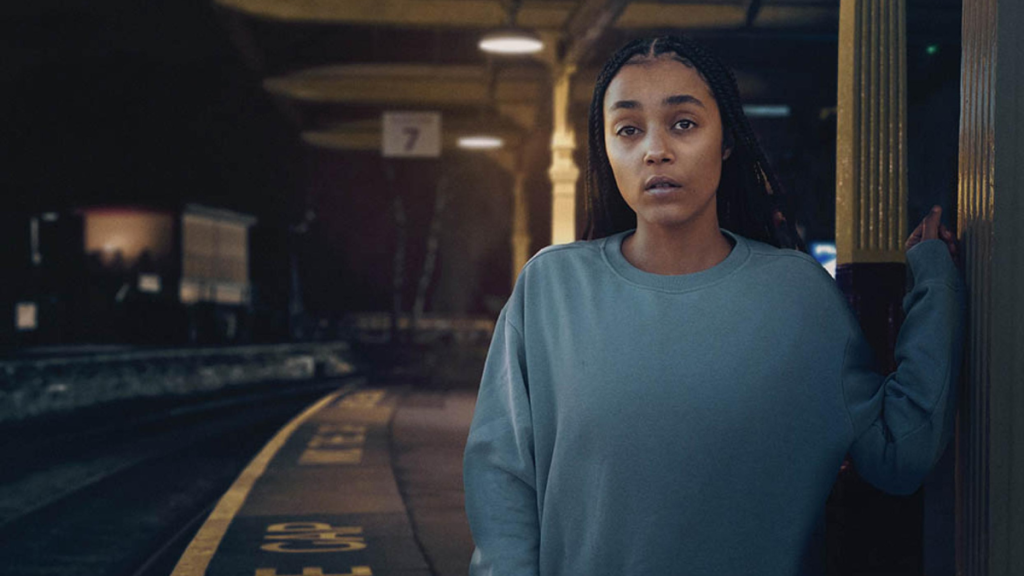 This psychological thriller, based on Louise Doughty's bestselling novel of the same name, is the haunting story of Lisa (who will be played by Noughts and Crosses star Jasmine Jobson), a young girl who witnesses a cataclysmic event on a train station platform, before slowly discovering her life is connected to the events that she's just witnessed. Expect a chilling mix of supernatural and contemporary realism when the series arrives on ITVX later this year.
Rain Dogs
Written by new screenwriter Cash Carraway, whose memoir Skint Estate: A Memoir of Poverty, Motherhood and Survival made waves on publication in 2019, this eight-episode blackly comedic drama is coming to BBC One and iPlayer. It stars This Country's Daisy May Cooper as Costello Jones, with young Fleur Tashjian as her daughter Iris, and tells a story of maternal love, enduring friendships, poverty and prejudice. Poldark's Jack Farthing co-stars along with Doctor Who's Ronke Adékoluẹjo. Filming took place in 2022 in Bristol.
Rebus
After almost 15 years off-screen, Ian Rankin's Scottish detective is coming back for a six-part TV series that finds Rebus in his thirties, recently divorced and demoted from Inspector to Detective Sergeant following a tricky case. The new take on the character – previously played on the small screen by John Hannah and Ken Stott – will be dealing with personal and professional challenges against a backdrop of contemporary Edinburgh. The series marks new streamer Viaplay's first UK drama commission.
Ripley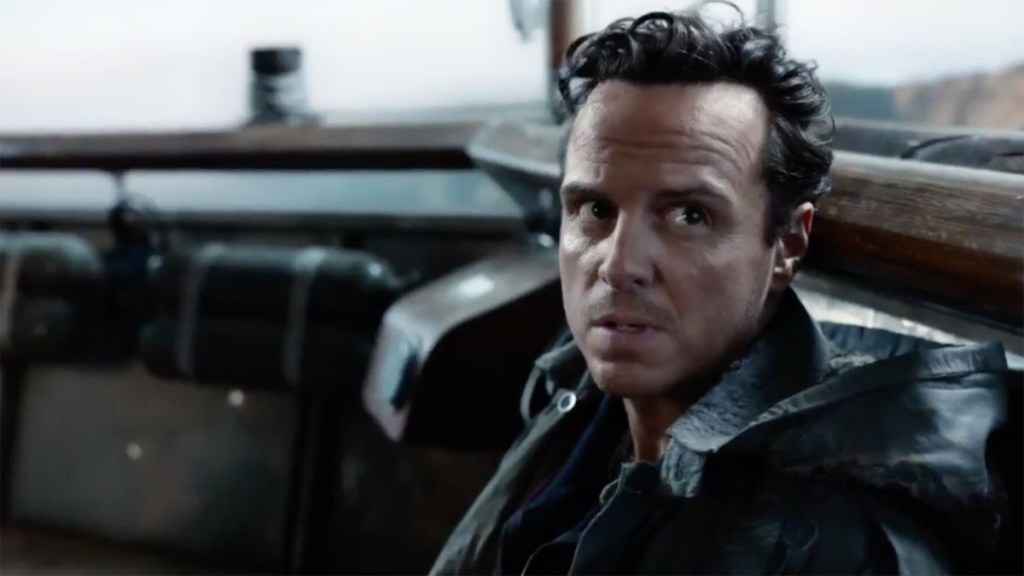 This one's been eagerly anticipated for a while now but should finally be arriving on Sky Atlantic in the UK and Showtime in the US in 2023, after filming took place in Italy in 2021. It's a new adaptation of Patricia Highsmith's famously slippery master forger and con-man character Tom Ripley, also played by Matt Damon in Anthony Minghella's feature film adaptation The Talented Mr Ripley. This time, Ripley will be played by Sherlock and Fleabag's Andrew Scott, alongside Emma. and Beast's Johnny Flynn, and Once Upon a Time in Hollywood's Dakota Fanning.
Scoop
Netflix's retelling of Prince Andrew's infamouse car-crash Newsnight interview has an all-star cast including Gillian Anderson (Sex Education) as Emily Maitlis, Rufus Sewell as Prince Andrew and Billie Piper (I Hate Suzie) as Newsnight producer Sam McAlister. Filming began in February 2023 and we can expect the film to arrive on Netflix later this year.
Shuggie Bain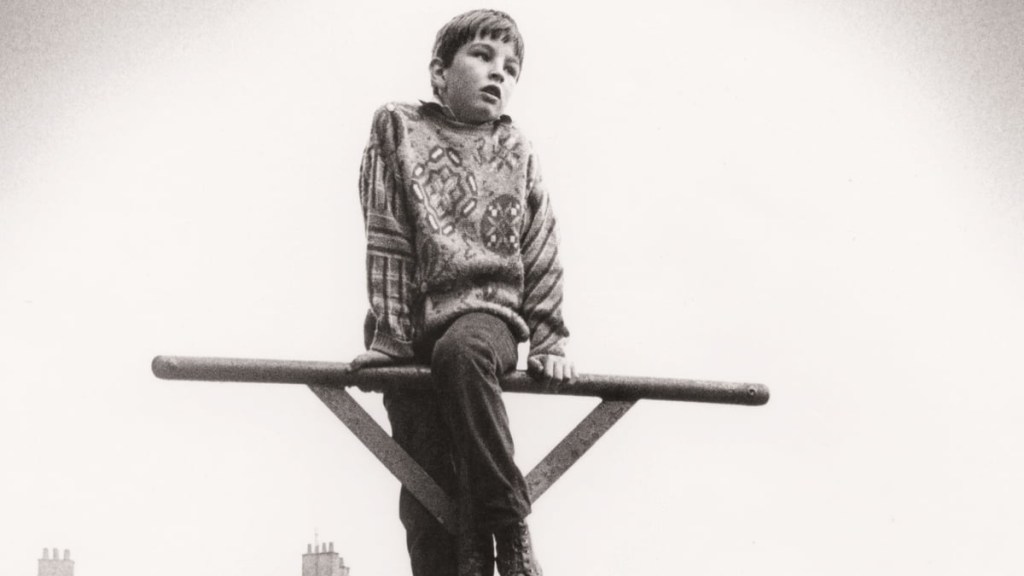 This one was only announced in late 2022, so don't expect it to arrive soon. Douglas Stuart is adapting his own Booker Prize-winning novel for this BBC drama, which tells the autobiographically inspired story of young Shuggie and his siblings growing up against a backdrop of poverty and alcohol addiction in 1980s Glasgow. It promises to be a powerful and emotional drama, and is due to film in Scotland this year.
Steeltown Murders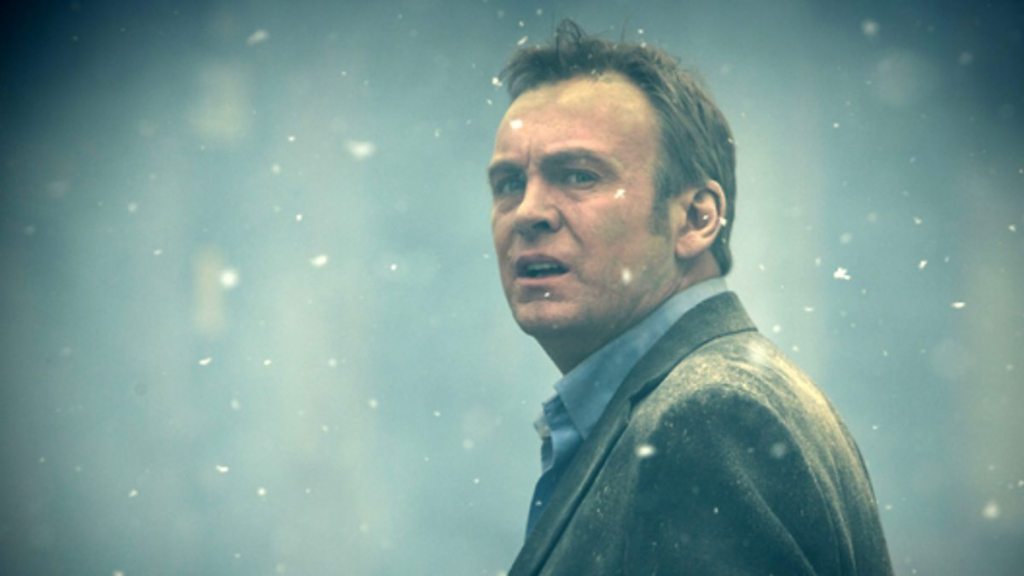 Filming started in November 2022 on factual drama Steeltown Murders, a four-part series from the writer of Manhunt and Safe House that's due to air on BBC Wales, BBC One and iPlayer in 2023. It's a dual-chronology story set in 1973 and the early 2000s, about the real-life hunt to catch a serial killer in the Port Talbot area of Wales. Philip Glenister and Steffan Rhodri lead the cast as detectives investigating the killings using pioneering DNA evidence, alongside Keith Allen, Matthew Gravelle and more.
Sweetpea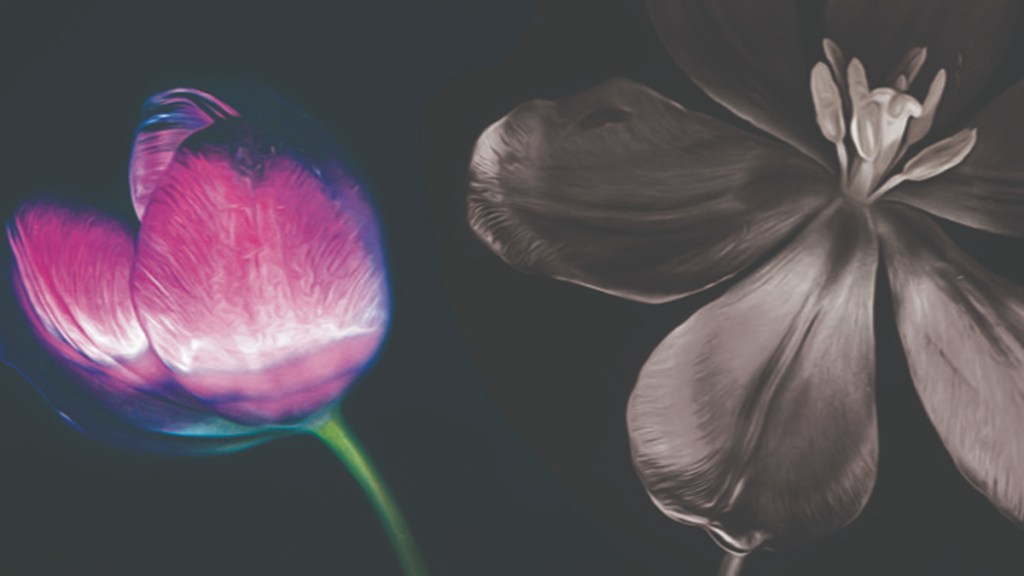 This eight-part dark comedy thriller is coming to Sky Atlantic, written by Pure screenwriter Kirstie Swain, and based on the novel of the same name by C.J Skuse. It's the story of Rhiannon, a girl who goes mostly unnoticed and lives an unremarkable life in an unremarkable relationship with an unremarkable job. Until that all changes, of course, when Rhiannon is forced to confront the murderous part of herself that is remarkable….
Ten Pound Poms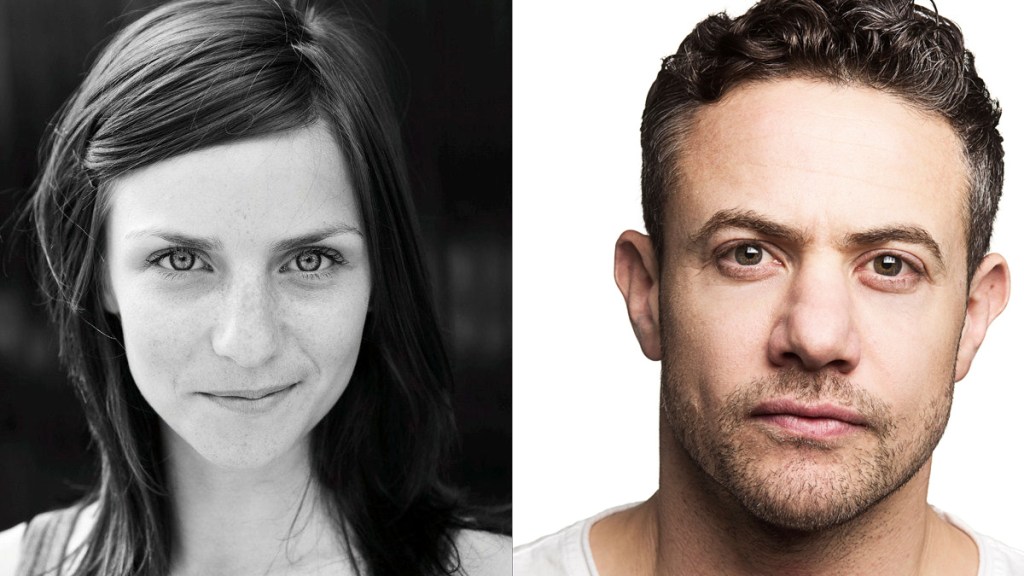 Named after the cheap tickets British citizens bought to escape post-war Britain for a new life in Australia, Ten Pound Poms is a forthcoming BBC drama starring Michelle Keegan, Faye Marsay and Warren Brown. It's scripted by Brassic's Danny Brocklehurst and will also air as a Stan Original Series in Australia. The story's about a group of Brits who emigrate in 1956 to start afresh in a new country.
The Following Events are Based on a Pack of Lies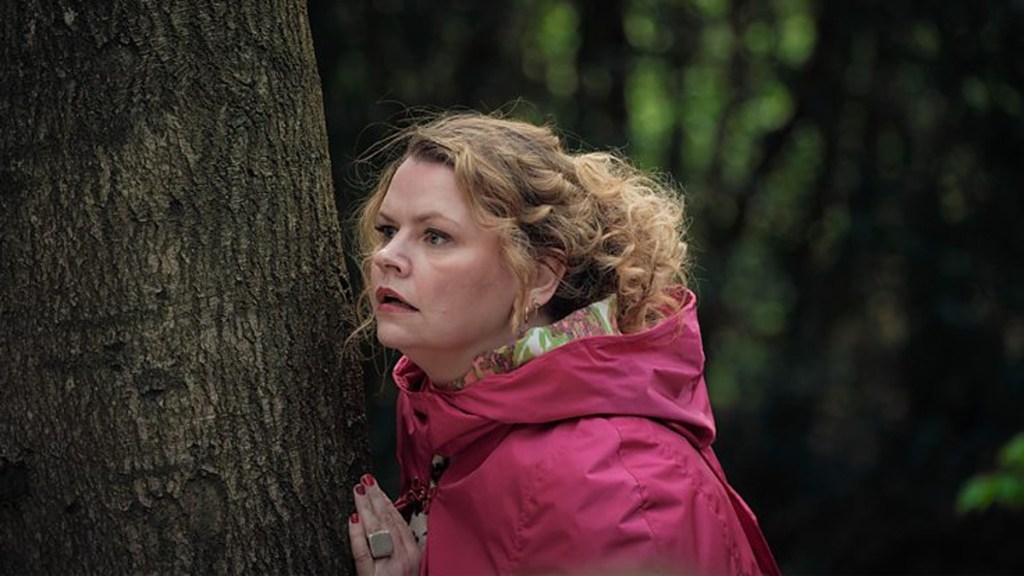 From Sister, the producers of This is Going to Hurt, The Baby, and The Split comes a new five-part BBC series about "two very different woman and the conman they have in common". It's being billed as a twisting thriller telling the stories of PA and single mother Alice, bestselling author Carolyn, and 'ecopreneur'/scammer Rob, stars Rebekah Staton, Romola Garai, Sir Derek Jacobi and Marianne Jean-Baptiste, and comes written by sisters Penelope and Ginny Skinner.
The Fuck-It Bucket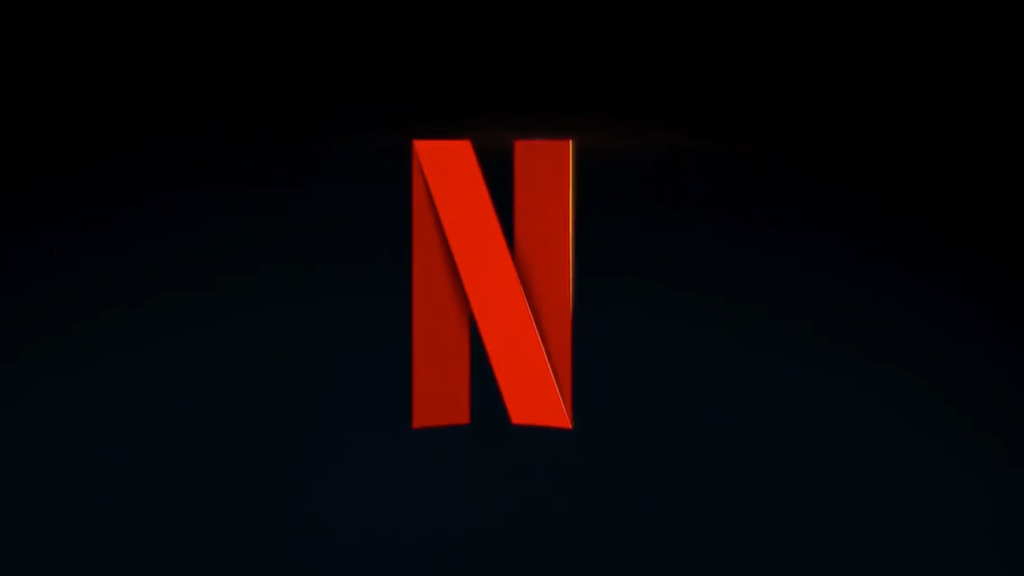 This Netflix series marks the debut of screenwriter Ripley Parker (the daughter of writer-director-producer Ol Parker and actor Thandiwe Newton) and tells the story of 17-year-old Mia's recovery from a serious eating disorder, and the new lease on life it gives her as she realises how much of her childhood she lost to the disease. Once out of hospital, Mia sets about making up for lost time.
The Gallows Pole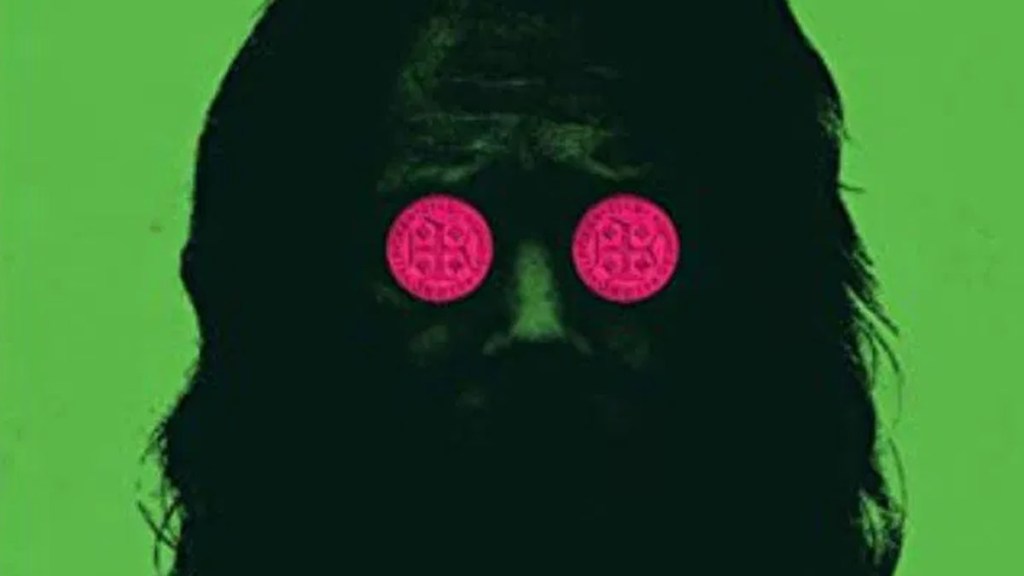 Benjamin Myers' novel set in 18th century Yorkshire about a motley gang who set about redistributing the wealth through a complex forgery operation will mark filmmaker Shane Meadows' first project for the BBC. The This is England and The Virtues co-screenwriter and director has assembled a choice cast for this six-part period drama that promises to have real punch. Michael Socha is the lead, alongside Thomas Turgoose, George Mackay, Tom Burke, Sophie McShera and Samuel Edward-Cook, alongside a group of first-time actors.
The Gathering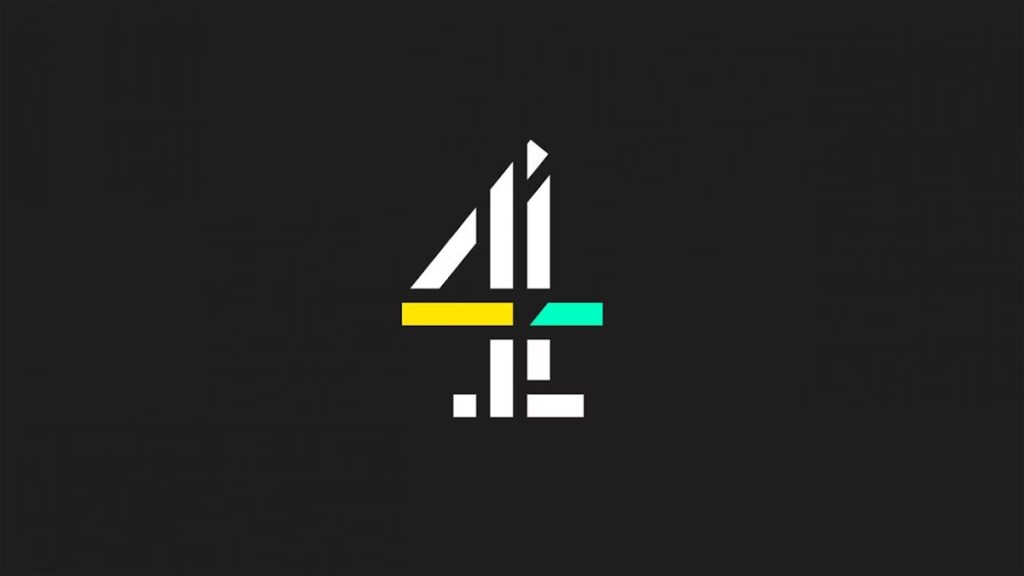 Coming to Channel 4 is this six-part whodunit from writer-director Helen Walsh is about a violent assault on a teenage girl in Merseyside and the cast of characters who might have carried out the attack. It's described as taking in themes of class, teenage life, social media and parenting, all wrapped in a thrilling drama.
The Inheritance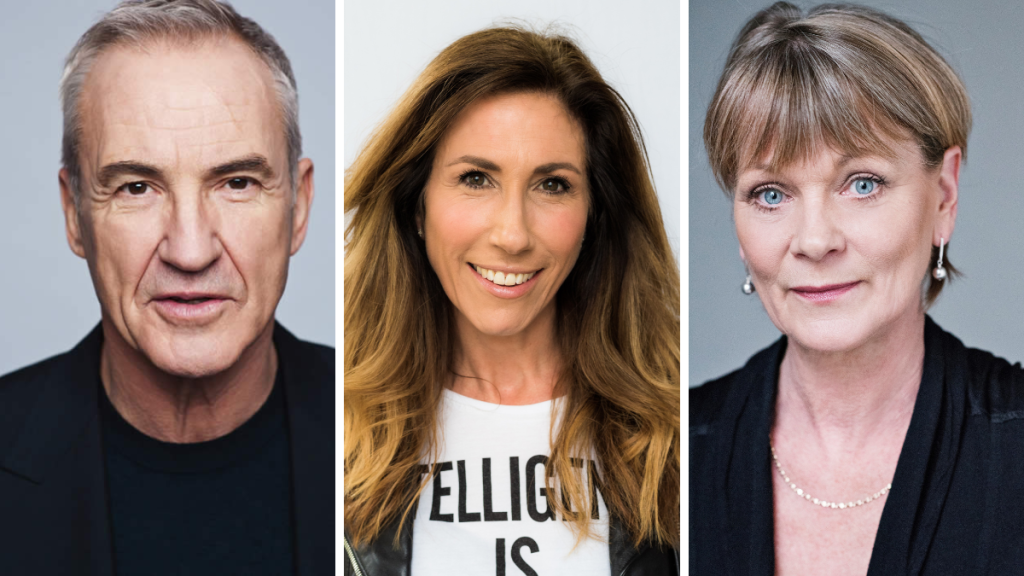 In this four-part Channel 5 drama, three siblings have their world turned upside down when their father dies unexpectedly, and they make the surprising discovery he hasn't left them anything in his will. This sends them on a quest to find out the truth about his death – was his death an accident, or murder? The series has an impressive line-up of drama alumni, including Gavin and Stacey's Larry Lamb, Gaynor Faye (The Syndicate), and Downton Abbey's Samantha Bond.
The Lovers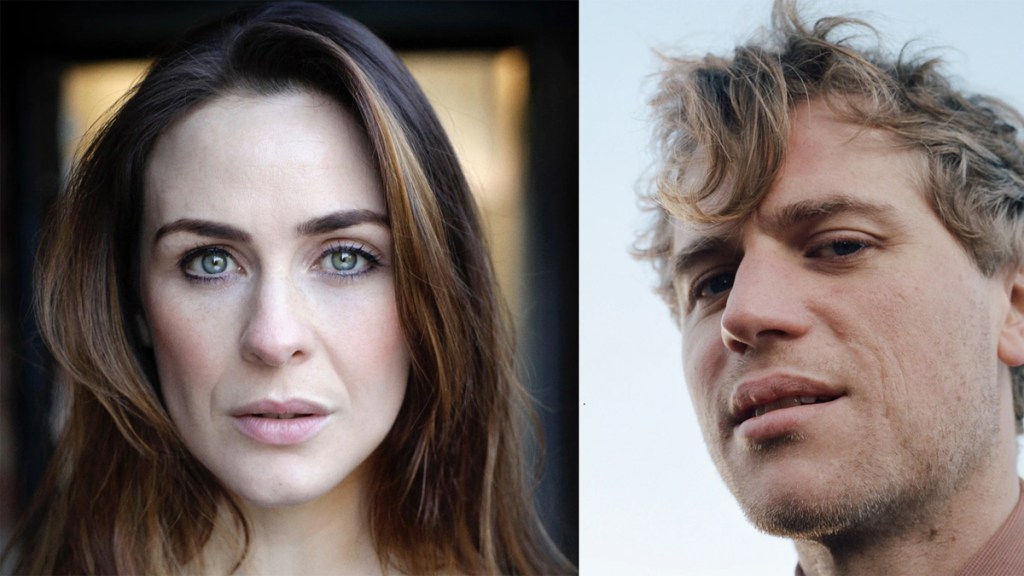 Coming to Sky in 2023 is new original drama The Lovers, which stars Johnny Flynn (Emma., Lovesick) and Roisin Gallagher (The Fall, The Dry). It's about two people who couldn't be more wrong for each other discovering that maybe they're exactly what the other needs. Gallagher plays Janet, a Belfast supermarket worker, and Flynn plays Seamus, a political broadcaster with a celebrity girlfriend who needs taking down a peg or two. It's being billed as a "sexy, funny, fight-y love story". Game of Thrones' Conleth Hill co-stars.
The Seven Deaths of Evelyn Hardcastle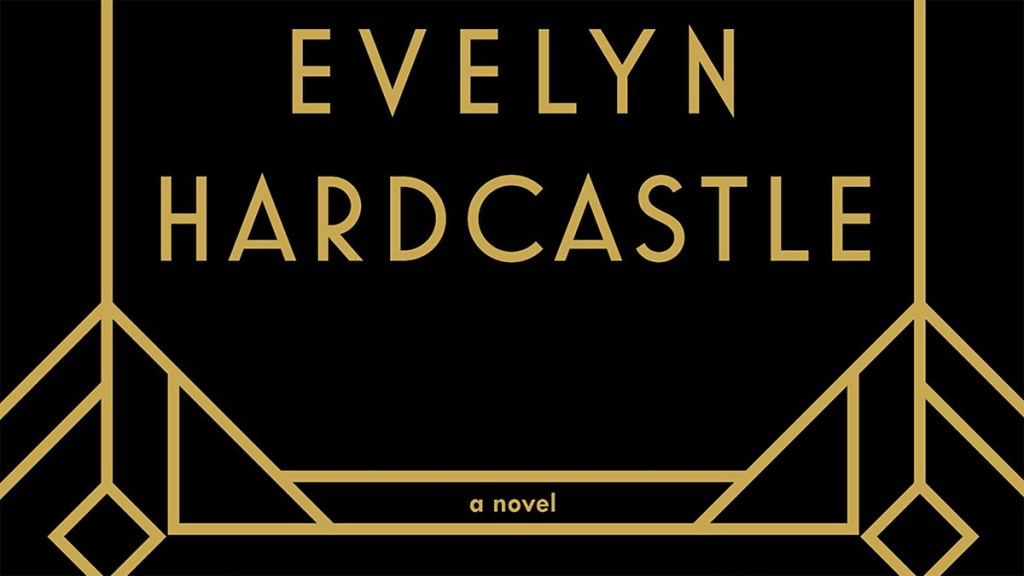 Adapted from Stuart Turton's novel of the same name by Blood screenwriter Sophie Petzal, this seven-part murder mystery is coming to Netflix. It's a high-concept thriller about a woman trying to solve a murder who keeps awakening in somebody else's body each time she gets near to the answer. Casting is still tba.
The Sixth Commandment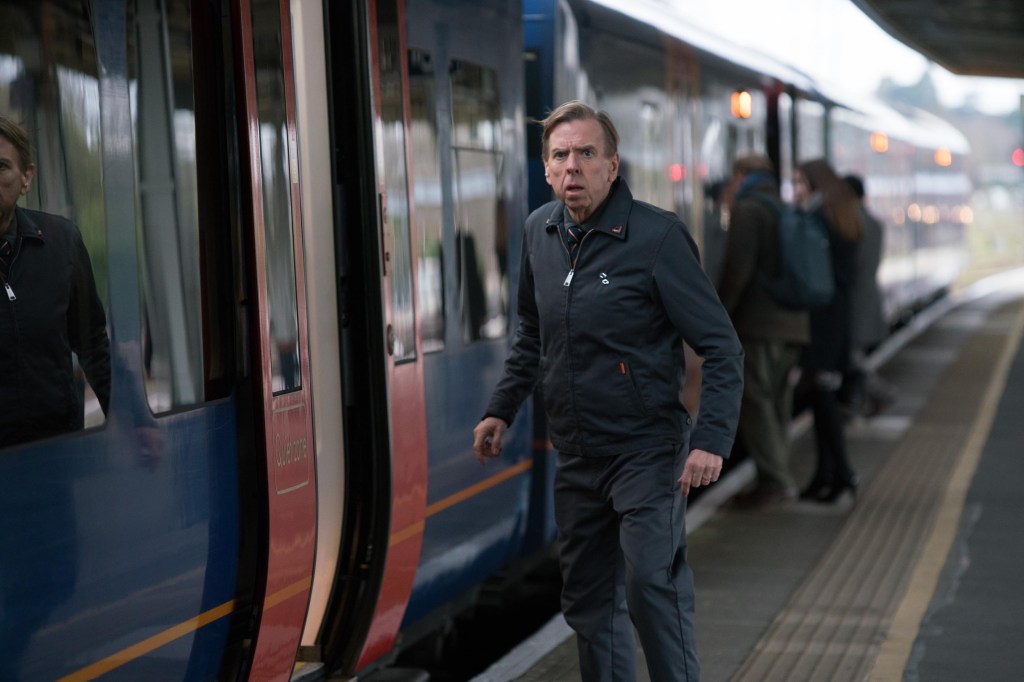 Following the excellent A Very British Scandal, screenwriter Sarah Phelps is back with another true-story drama for the BBC. The Sixth Commandment dramatises the real-life deaths of Peter Farquhar and Ann Moore-Martin, played here by Timothy Spall (pictured above in The Commuter) and Ann Reid. It explores the manipulative student who targeted them and the complicated investigation that ensued. Phelps worked on the scripts with the support of the families involved, and this one's being billed as a sensitive celebration of their lives.
The Way
Good Omen's Michael Sheen will once again work with Quiz writer James Graham, this time on a bold new BBC drama imagining a civil uprising which starts in a small Welsh industrial town. It centres on the Driscoll family, who are forced to flee their home in the unrest, and try to start their lives afresh while battling with the ghosts of the past. Graham is the series writer, Sheen will direct, and Les Miserables' Bethan Jones will executive produce. We'll let you know as soon as casting info is announced.
The Winter King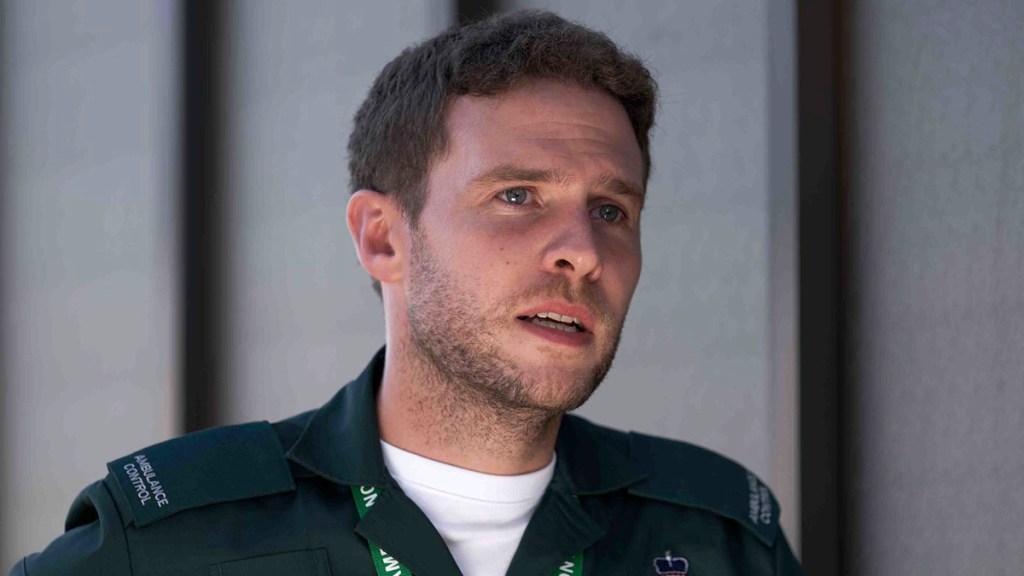 Fans of The Last Kingdom pay attention to this one! Bernard Cornwell's Warlord Chronicles are getting the adaptation treatment from ITVX for this historical action series following Arthurian legends. The cast looks top-notch too, with Eddie Marsan being joined by The Control Room's Iain de Caestecker (pictured above) and SAS: Rogue Heroes' Stuart Campbell.
The Woman in the Wall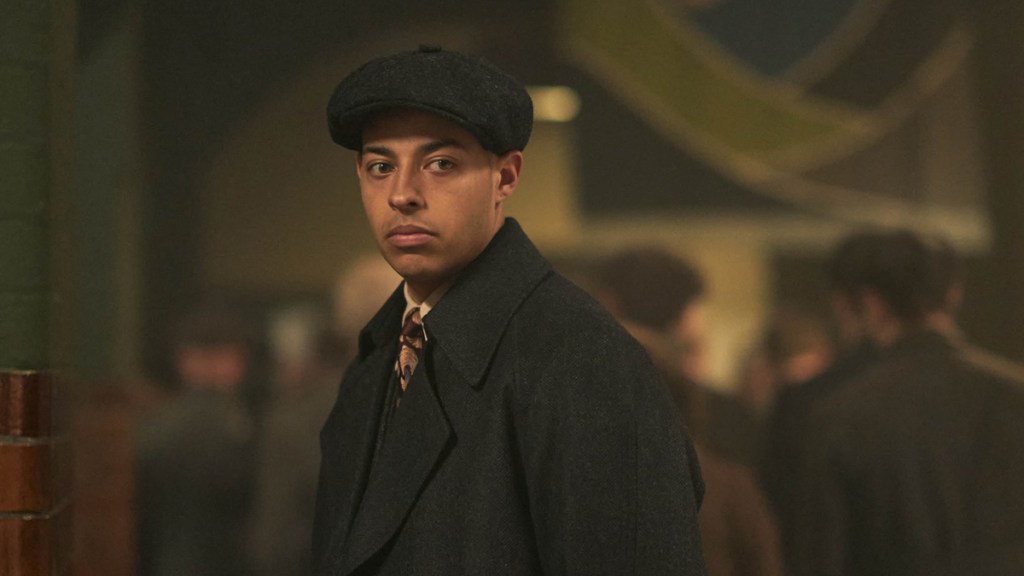 What better combination could there be than Ruth Wilson (recently seen doing incredible work in the BBC's His Dark Materials adaptation) and a Gothic thriller? This one is coming to the BBC in the UK and Showtime in the US, and explores the terrible history of Ireland's 'Magdalene Laundries'. It's about Lorna (played by Wilson), a former inmate of the Laundries who finds herself unexpectedly under investigation for murder. Peaky Blinders' Daryl McCormack (pictured above) co-stars.
Then You Run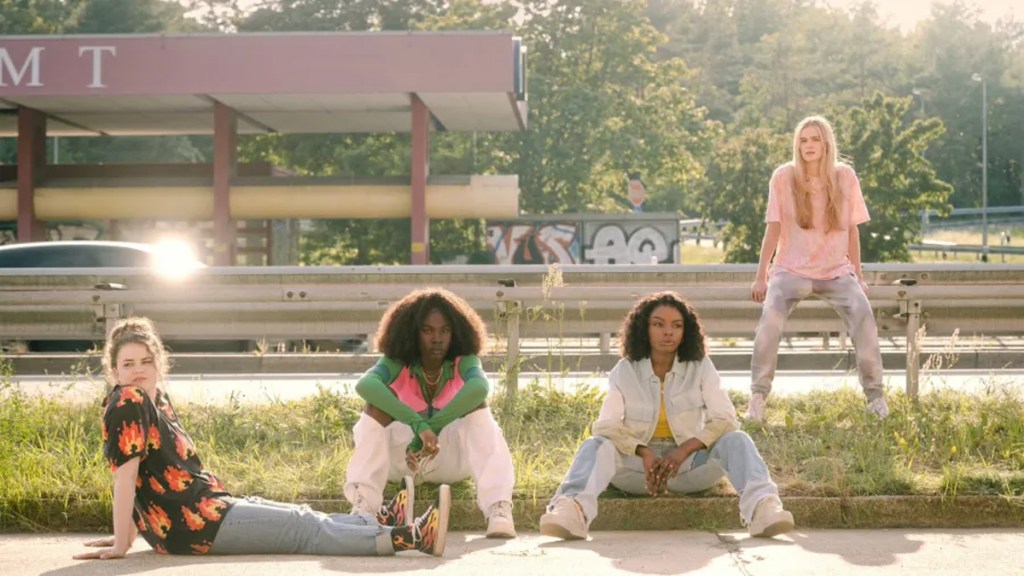 Once titled 'You', this eight-part thriller from The Capture writer-director Ben Chanan is coming to Sky soon and tells the story of Tara O'Rourke, a young woman on the run across Europe after committing a deadly crime. Chanan adopts from Zoran Drvenkar's novel.
This Town
The man never stops! Not only has Peaky Blinders creator Steven Knight got a second series of SAS: Rogue Heroes on the way, he's also behind an original six-part drama on the world of ska and two-tone music in the 1970s and 1980s. Set in Coventry and Birmingham, This Town stars Nicholas Pinnock (pictured above in Marcella), Michelle Dockery and David Dawson, and will feature original songs written by poet and musician Kae Tempest with producer Dan Carey.
Three Little Birds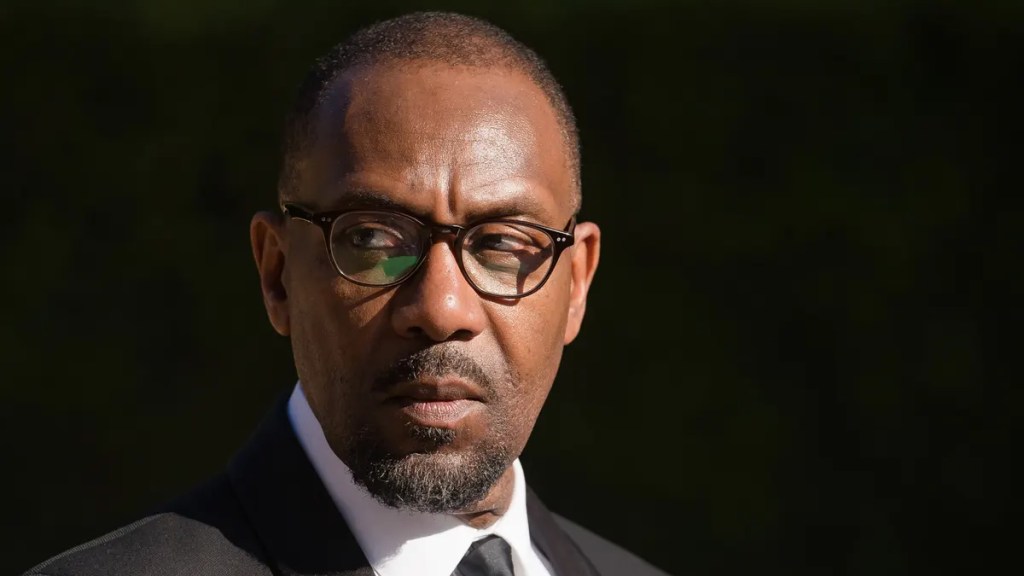 From writer, actor, comedian and campaigner Sir Lenny Henry (pictured above in Doctor Who) comes a six-part ITV drama inspired by Henry's mother's experiences emigrating from Jamaica to Great Britain in the 1960s. It's the story of vivacious sisters Leah and Chantelle, and their bible-loving companion Hosanna, as they travel from St Anne's in Jamaica to settle in the UK. "This series will be a tribute to the giants who came before us and walked cold streets to create new lives for themselves," says creator Henry. Russell T Davies is executive producing.
Tom Jones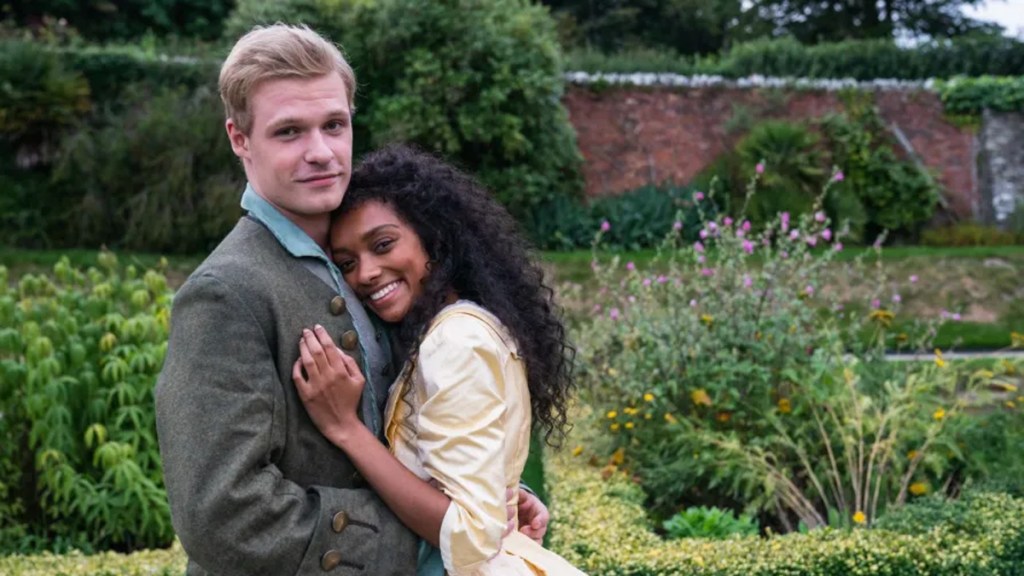 Henry Fielding's 18th century novel has had a fresh update courtesy of Vanity Fair screenwriter Gwyneth Hughes. With a cast including Ted Lasso's Hannah Waddingham and leads Solly McLeod and Sophie Wilde (You Don't Know Me), this period romp tells the comedic story of its titular foundling's adventures in life and love.
Truelove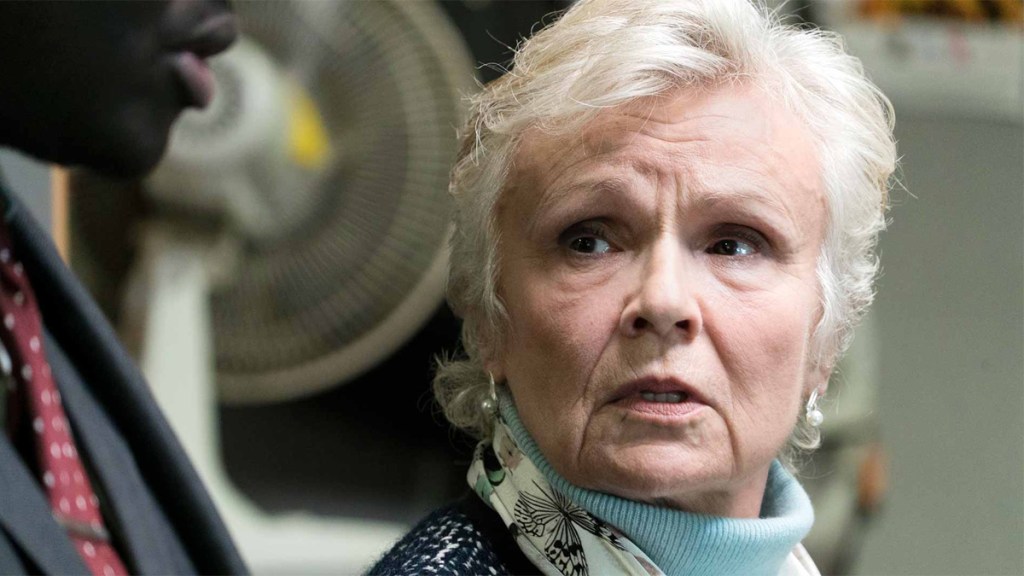 This six-part Channel 4 drama casts a heap of veteran screen talent, with roles for lead Julie Walters (pictured above in National Treasure), Clarke Peters, Peter Egan, Sue Johnston, Phil Davis and more. It's about a group of friends in the sixties and seventies who reunite at a wake and make a drunken pact to help each other die with dignity. Things go, as one might expect in a darkly comic thriller, awry. It's written by Humans screenwriter Iain Weatherby and co-created by The End of the F***ing World's Charlie Covell.
Wahala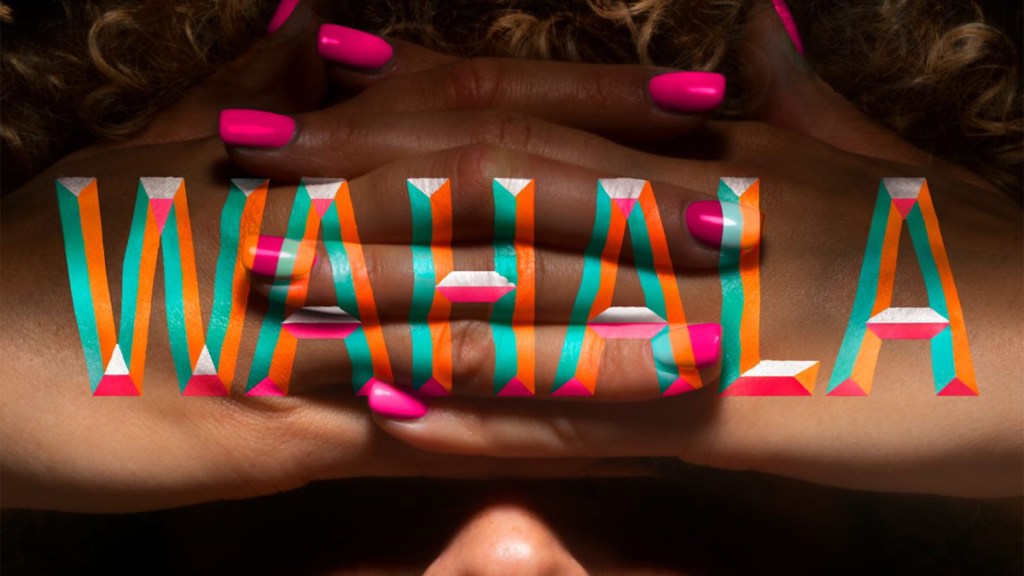 Coming to the BBC, this one's being billed as "Big Little Lies meets Girlfriends meets Peckham". It's adapted from Nikki May's debut novel of the same name, which tells the story of Simi, Ronke and Boo, three London-based thirtysomething Anglo-Nigerian women whose lives are rocked by the arrival of the mysterious Isobel…
Wilderness
Jenna Coleman returns, fresh from her stint as exorcist-for-hire Constantine in Netflix's The Sandman, to star in twisted love story Wilderness. Opposite The Invisible Man's Oliver Jackson-Cohen, Coleman will play a woman who plans to take revenge on her cheating husband on a holiday in America's national parks that was designed to reset their broken marriage. The Prime Video drama is adapted from the book of the same name by B.E. Jones.
Wolf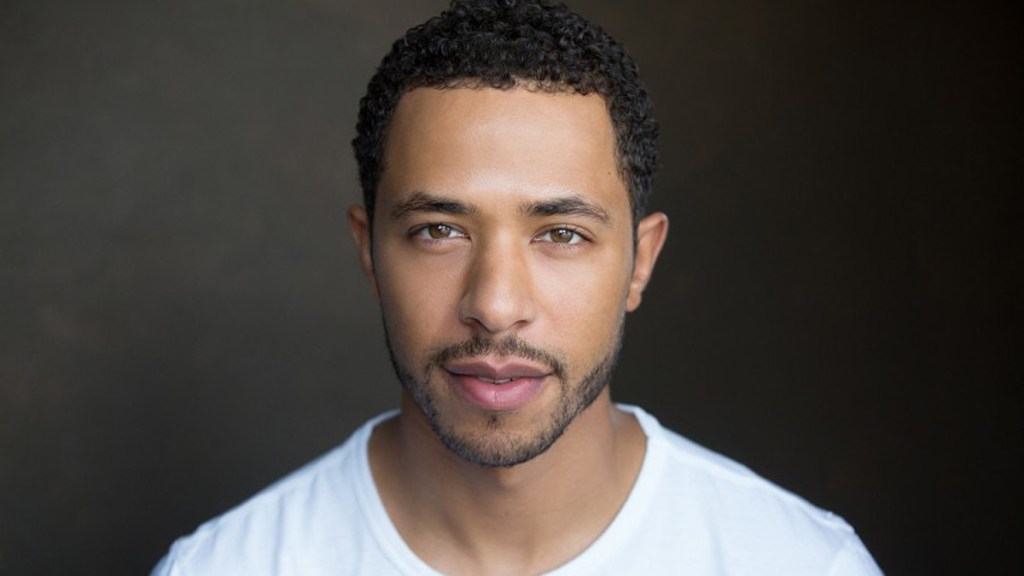 Not to be confused with Sky crime drama Wolfe, this new six-part crime thriller is coming to BBC One. It's adapted from Mo Hayder's series of Jack Caffery novels by Megan Gallagher and stars The Midwich Cuckoos' Ukweli Roach in the lead role of DI Caffery. Joining Roach in the cast are Doctor Who's Sacha Dhawan, Game of Thrones' Iwan Rheon, Line of Duty's Owen Teale and Sian Reese-Williams, and Juliet Stevenson. It's being made by Sherlock producers Hartswood Films.